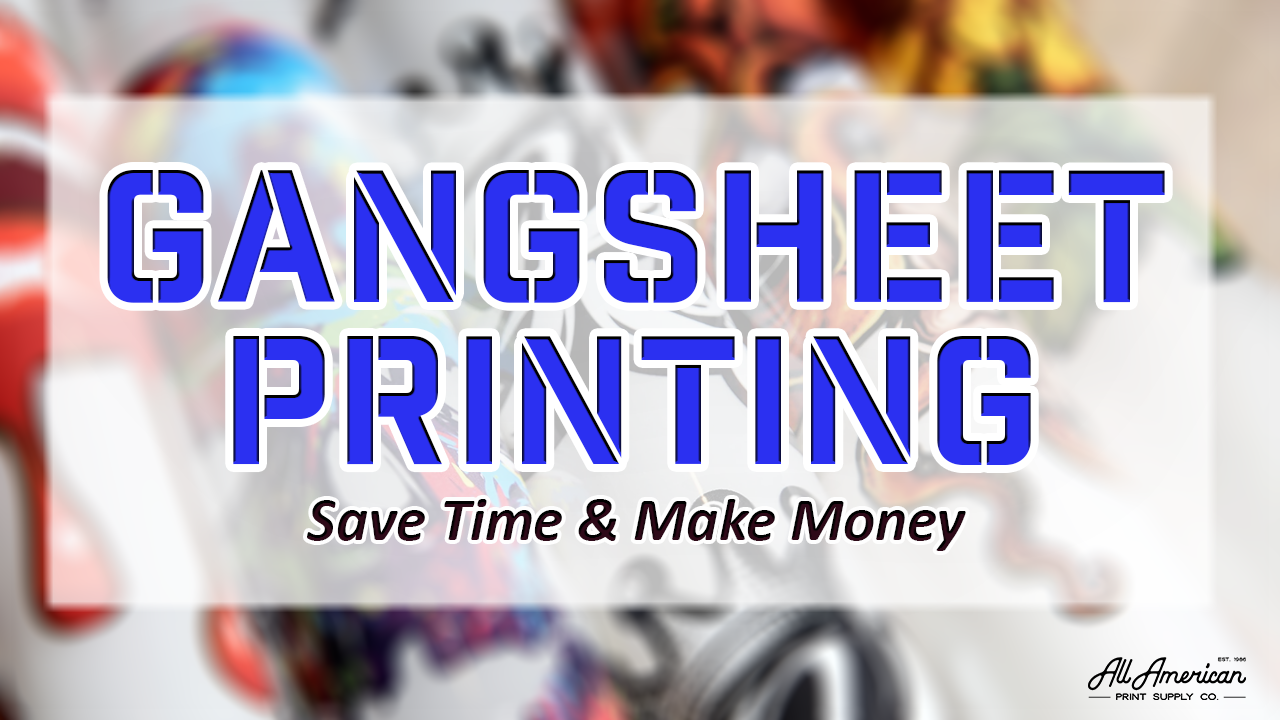 "Time is money says the proverb, but turn it around and you get a precious truth. Money is time."
- George Gissing
Are you familiar with gang sheet printing? This common practice is one of the best ways to get the most value out of direct to film printing - whether you have a DTF printer or not. The process of direct to film is already pretty cost effective: the media itself is one of the most affordable surfaces to actually print on, especially when compared to other print media. Plus, the ink has to be applied in such small amounts that there is a tremendous savings when you look at how much is applied in methods such as screen printing or direct to garment. But how do we make this process even MORE budget friendly? That's where gang sheet printing comes into play.
Gang sheets are when you or the direct to film printer operator load multiple designs onto a single piece of film. It doesn't take an expert to see the wasted space (and missed money making opportunities) when printing a single design onto a large sheet of film. If you're printing on a sheet, LOAD IT UP!
We have to factor all of our material costs to really understand our profit. Let's say a sheet of film costs $0.80 and you use one sheet to make one shirt. If you were to load up even one additional design on that same sheet, then your material cost just went from $0.80 to $0.40! Following so far? Now imagine loading up that sheet chock full of different transfers that you are powdering and drying all at the same time. Not only is your material cost dropping exponentially, but we haven't even spoken about your TIME cost which is our most VALUABLE commodity.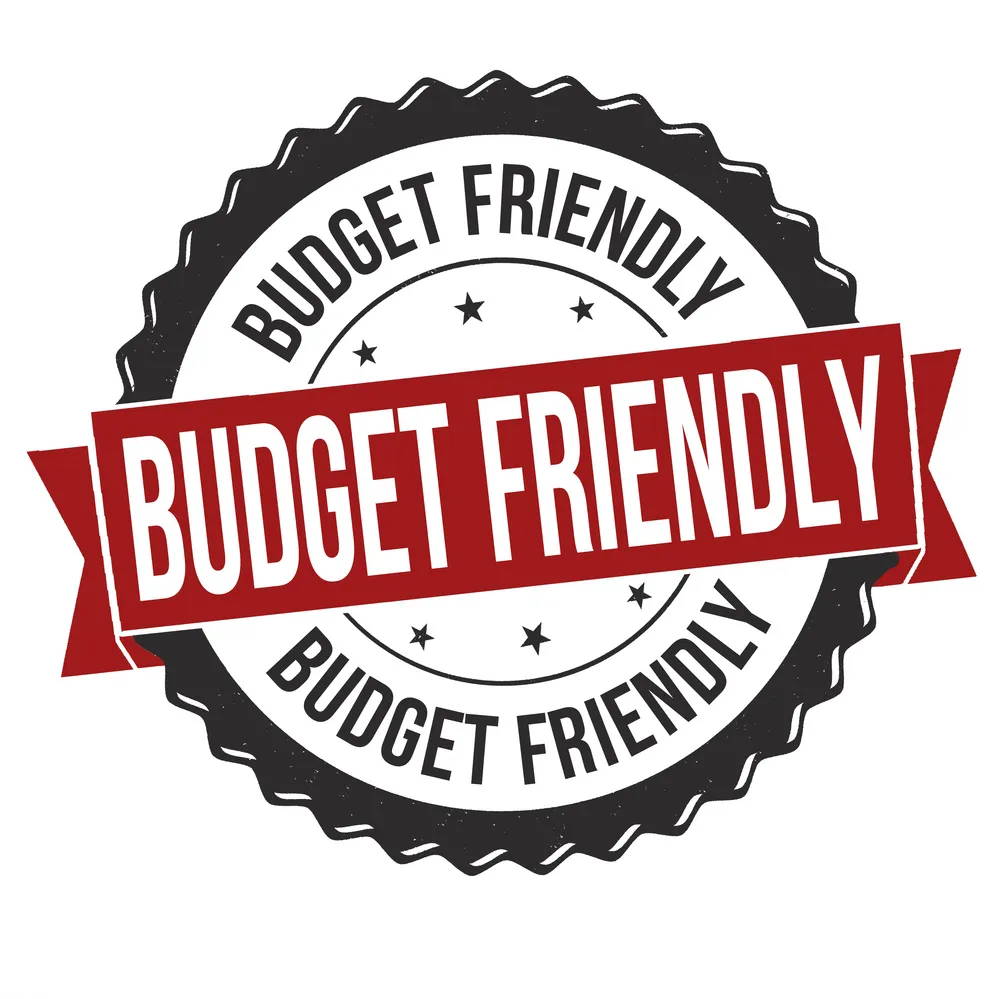 When you are running a small business for your own brand or printing transfers as a service for others you must consider your TIME - you don't work for free. If you consider the time it takes to make one transfer, the process is pretty quick to make a single piece. However, just like the material savings we enjoy by printing multiple images on a single piece of film, we can also take advantage of time savings by loading up multiple images onto a gang sheet - even if the different designs are for different jobs, customers, orders, inventory, etc. By leaving just a little margin of space between the designs in the RIP software, the finished transfers can easily be segmented out and distributed where needed without changing any of the actual manufacturing process. Whether it is one design or a dozen designs, once the DTF printer produces your images you are still going to need to apply hot melt powder and dry said powder to the wet film. With gang sheet printing we can accomplish all of this in one motion, saving us countless steps when compared to printing each design piece by piece.
Save on material, save on time, save on MONEY. The uses for gang sheet printing can benefit the desktop DTF printer, contract print-on-demand shop and everyone in between who prints direct to film. Gang up on print costs with DTF gang sheet printing.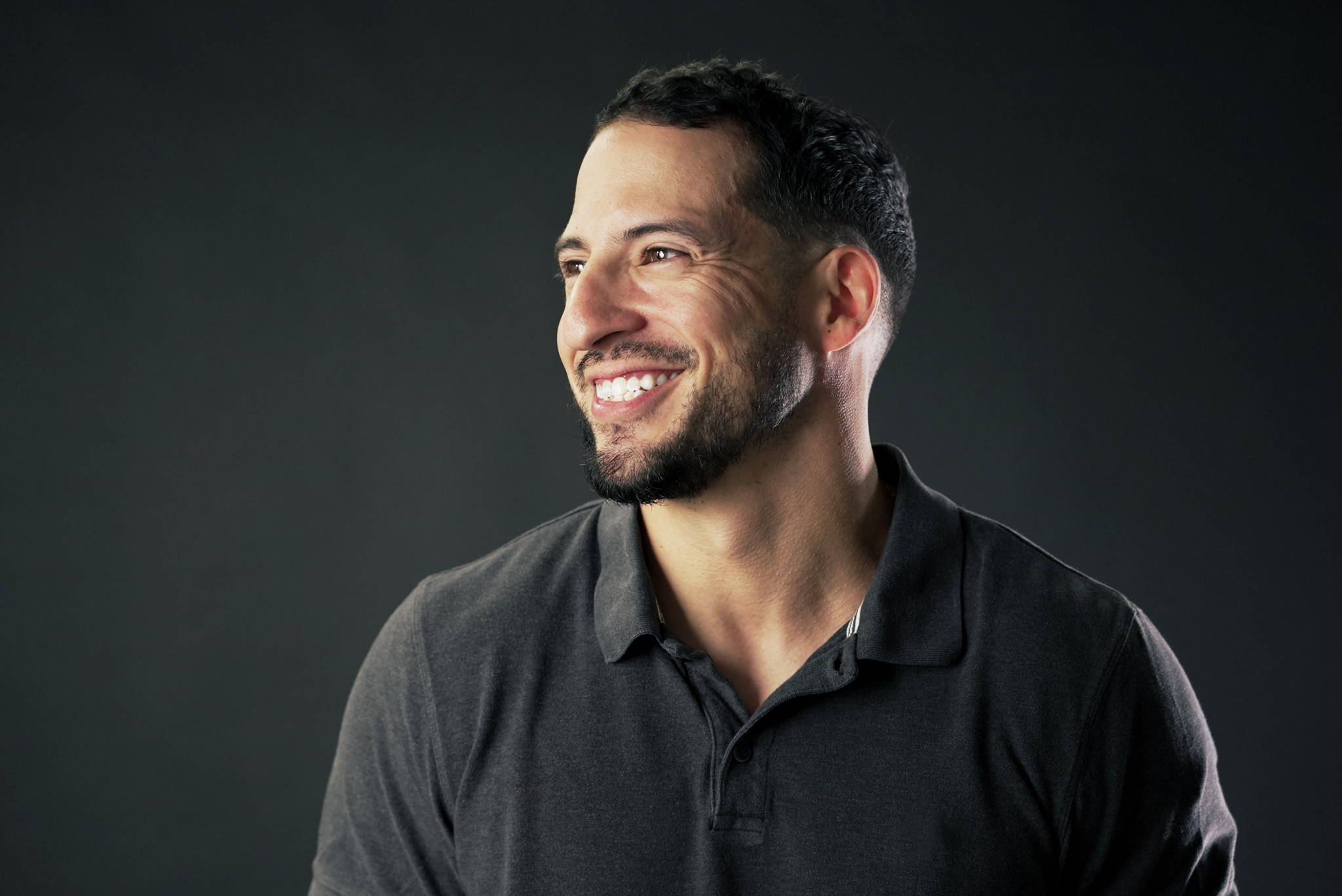 Esteven Romero began making YouTube videos back in 2017 to help new business owners learn how to use their products and grow their operation.
He has been featured in many companies content such as Siser North America, Key Print Co and more. He has been featured as a speaker/presenter nationwide across the tradeshow circuit sharing information and insight to the print community audience and brings 13+ years of experience to the table.
You can meet Estevan and more of the friendly All American Print Supply Co team by visiting the company live events calendar and our YouTube channel.