"Either you run the day or the day runs you."
- JIM ROHN
While technically referred to as a SPRING SPECIAL, we are proud to announce a special limited time promotion from Viper Pretreat machines, Image Armor Pretreat, and RTP apparel. We have a bundle on our hands in tandem with the entire line of Viper pretreat machines. What machines are included? What is the promotion? And how long does it last? Read on to learn more!
The promotion includes (with the purchase of ANY Viper pretreat machine) 1 gallon of Image Armor Ultra and 1 gallon of Image Armor Light - both established and trusted pretreat solutions for full color prints (with white) and CMYK only prints. We need some pretreat to put in our new machine, right? In addition, they are also throwing in 3 free sample RTP garments. RTP stands for Ready To Print - this company uses special technology to pretreat in advance entire garments for anywhere all over printing. That's right - the only real learning curve to DTG (pretreating) can be handled for you in advance and now you get to test out the product free of charge.
What pretreat machines are available, you may ask? Up first is the Viper Mini - for those starting off in direct to garment, you already know the equipment is not cheap, and for many the pretreat machine is one more expense to account for. This can lead to folks thinking outside the box, and getting creative. I've seen it all - paint sprayers, water bottles, you name it. Enter the Viper Mini. Compact, consistent quality every time. Pretreating is a DTG necessity; it should not be a hassle. The Viper Mini is the industry's smallest, most versatile, and user-friendly pretreat system built for the DTG newbie and small operation owners worldwide.
Up next is the VIper XPT-1000, one of the business's most trusted pretreat machines and an efficient powerhouse of production. In a nutshell, the XPT-1000 is:
- Easy to use
- Easy to access and load garments
- Fast, consistent AND repeatable
- Fits on a 24" table top
- Easy to set up and start producing

Let's take a look at these specs - capable of spray dimensions (full manual adjustability) up to 20" wide and 24" deep with height adjustments ranging from 6" to 11" tall for full pretreat application control. Having exhibited next to the Viper company at tradeshows in the past, I can personally vouch for the build quality and ease of operation. Great choice for any small to medium direct to garment operation.


Now let's talk about the new EVOLUTION of pretreat machines - the Viper MAXX. This top-of-the-line pretreat machine is going to take your printing business to. The next. Level. This newest pretreat innovation has taken all the key features and elements of the past 10 years and applied them into one pretreating force. Efficiency is the name of the game with the total user control over the variables that allow for precise application of the pretreat solution of your choosing only where needed. My favorite feature on the Viper Maxx has to be the step test: the machine applies 6 different ZONES of increasing pretreat saturation to determine the perfect amount for that particular solution AND garment. Simply run the step test, print a white box in the pretreated area, and then read the results! No need to pretreat multiple garments and THEN print them to determine the correct amount. GROUNDBREAKING to say the least.
Whichever machine ends up being the right choice for you, take peace in knowing your 100% US manufactured equipment piece will serve you and your print business well - and when paired with the complimentary gallons of Image Armor pretreat, you are all set for success.
Don't wait too long, as this promotion is for a limited time! Act fast and start saving today!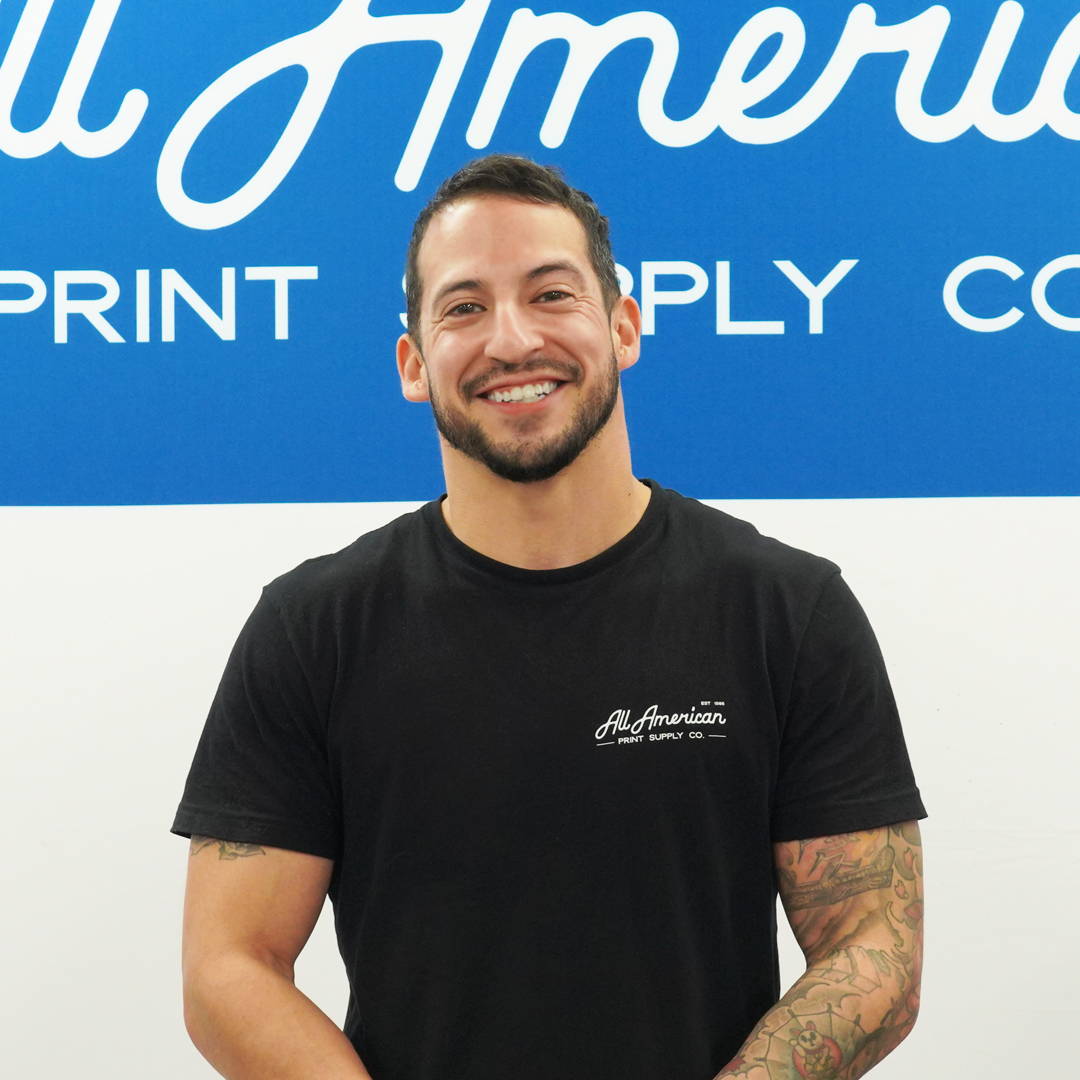 Esteven Romero began making YouTube videos back in 2017 to help new business owners learn how to use their products and grow their operation. He has been featured in many companies content such as Siser North America, Key Print Co and more. He has been featured as a speaker/presenter nationwide across the tradeshow circuit sharing information and insight to the print community audience and brings 13+ years of experience to the table.
You can meet Estevan and more of the friendly All American Print Supply Co team by visiting the company live events calendar and our YouTube channel.