Tradeshow Season in Full Swing
make a great first impression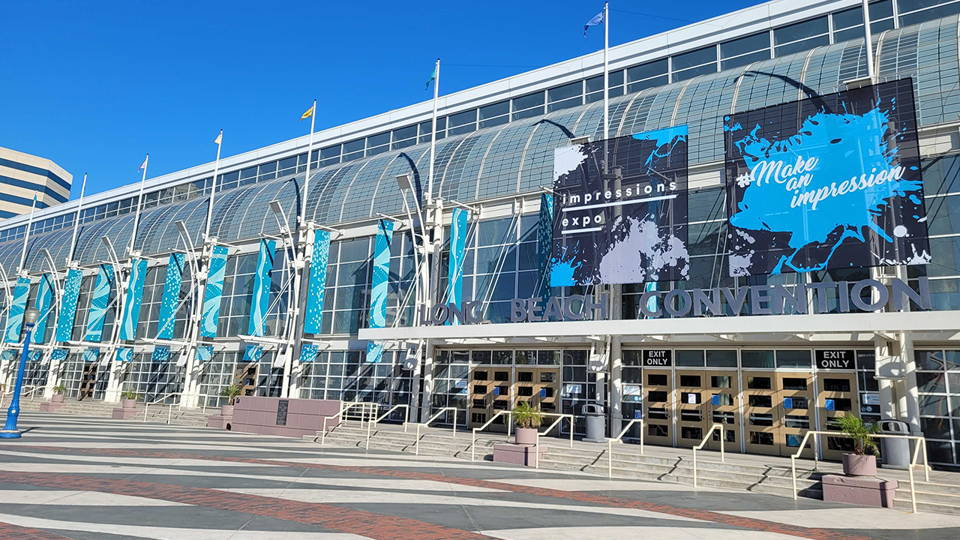 Long Beach Convention Center in Long Beach, California at Impressions Expo January 2022
Still looking for the perfect gift this Mother's Day? We got you covered. Choose from our delicate gift set collection or customize your own.

"DEDICATION SEE'S DREAMS COME TRUE."
Long Beach ISS 2022 Impressions Expo!!
January is always a big month in our print community as one of the biggest tradeshows of the whole year kicks in beautiful Southern California. This particular show is extra special to us here at All American Print Supply as it is basically in our very own backyard and this year we pulled out all the stops. We had a two booth set up this time around and had such a great time! New Year = New Equipment. With the buzz over the past couple years around the DTF (direct to film) printing method we have seen such a spike in interest and activity and we are so proud to offer the first OEM system actually MADE for direct to film printing! Head over to the YouTube channel to take a closer look at the all new STS Mutoh VJ628D DTF roll to roll printer/powder shaker/conveyor dryer system for flawless DTF transfer printing. Additionally, the Epson line of direct to garment was a show stopper as well- I'm talking about America's #1 selling DTG: the F2100 and quite possibly the best value pound for pound printer on the market: the heavy duty, industrial Epson F3070. This machine is a beast.

We also were able to debut a new venture for All American Print Supply – our very first line of in house heat press machines: AA PRISMA HEAT PRESSES. Available in clamshell, swing away and auto open styles these presses are built to handle any sort of garment decorating you can throw at it. We have all seen the supply chain issues going on affect availability of equipment and lead times and I am happy to report these awesome 16" x 20" presses are AVAILABLE NOW at aaprintsupplyco.com. You don't need to run out and get a no name press that might (?) work off Amazon or eBay. With the AA PRISMA PRESS you can take in the peace of mind that comes with warranty protection AND after purchase support which as myself would tell you, are two key elements to keep in mind when purchasing a new heat press machine– this is going to be used to make us serious profits, right??
A few of our Sales Technicians Vincent, Travis and I kicked off the tradeshow weekend with an awesome seminar class on Building a Business with DTG + DTF. The presentation went so well and we had such a great turnout with attendees which included prizes for all of those in attendance. We broke down the work flow, equipment options, pros/cons/the good/the bad/and the ugly of these different printing methods as well as ran live demos for virtually the whole session with the Epson F2100 DTG printer AND the new STS Mutoh VJ628D dedicated DTF roll printer. Currently we stand at the height of technological advancement AND support for these practices and this class really set the tone for what turned out to be a great weekend in Long Beach with the ISS Impressions Expo 2022.
Like I mentioned, this was just the start as tradeshow season and is about to get into full swing which means All American Print Supply is coming to a town near YOU! Next up is going to be GPX Graphics Pro Expo (formerly the NBM show) in IRVING, TEXAS! For our friends and family in the Lone Star State, you can always visit us at our Carrollton location not far from DFW airport. Contact us today for more information on FREE admission to the tradeshow or to schedule an in store demonstration on your next piece of printing equipment. SEE YOU IN TEXAS!
xoxo
-Estevan Romero
Thank you for visiting All American Print Supply at Impressions Expo 2022 in Long Beach, CA. We loved seeing you at the first California show back in this year! We hope you enjoyed seeing for yourself the equipment we carried.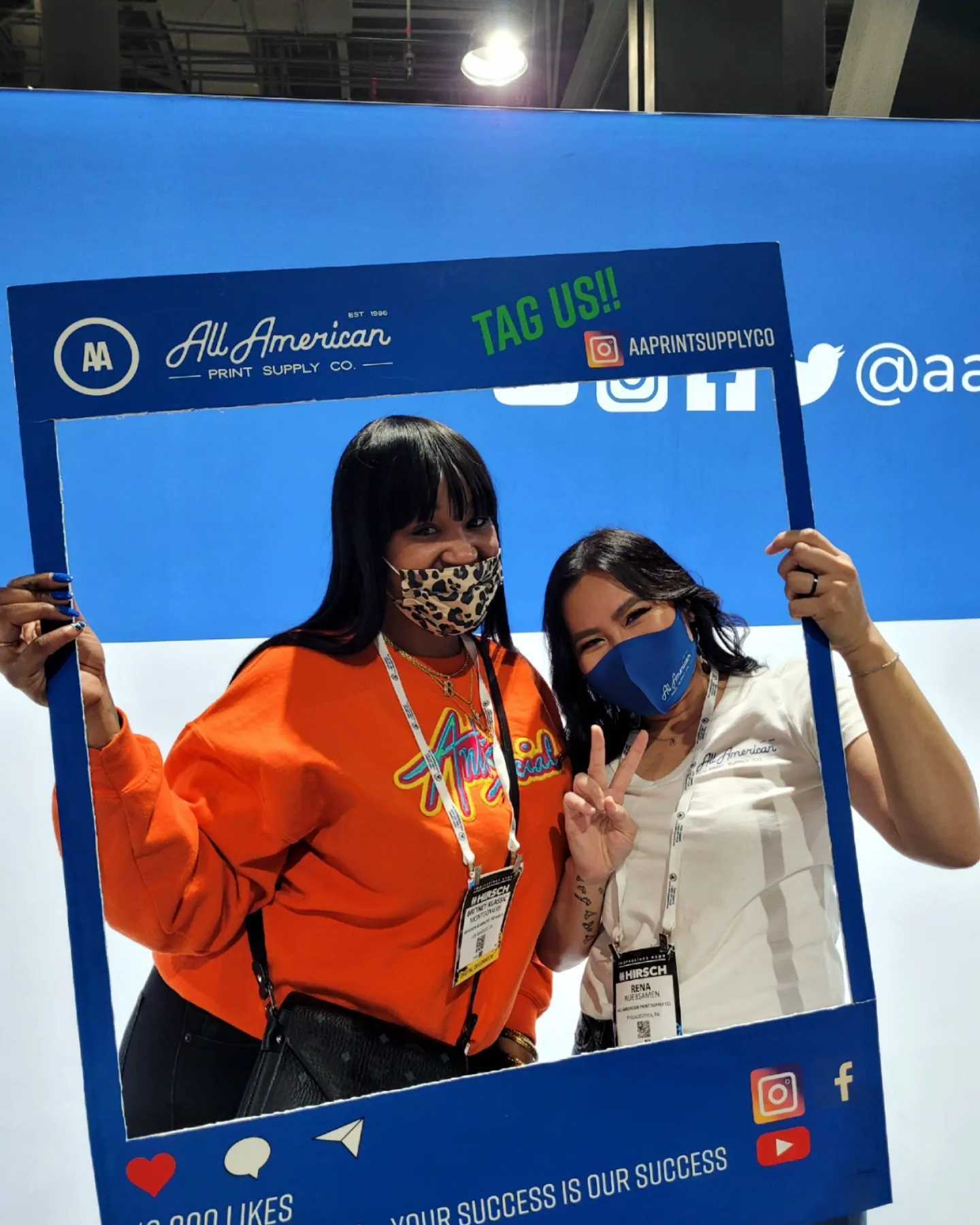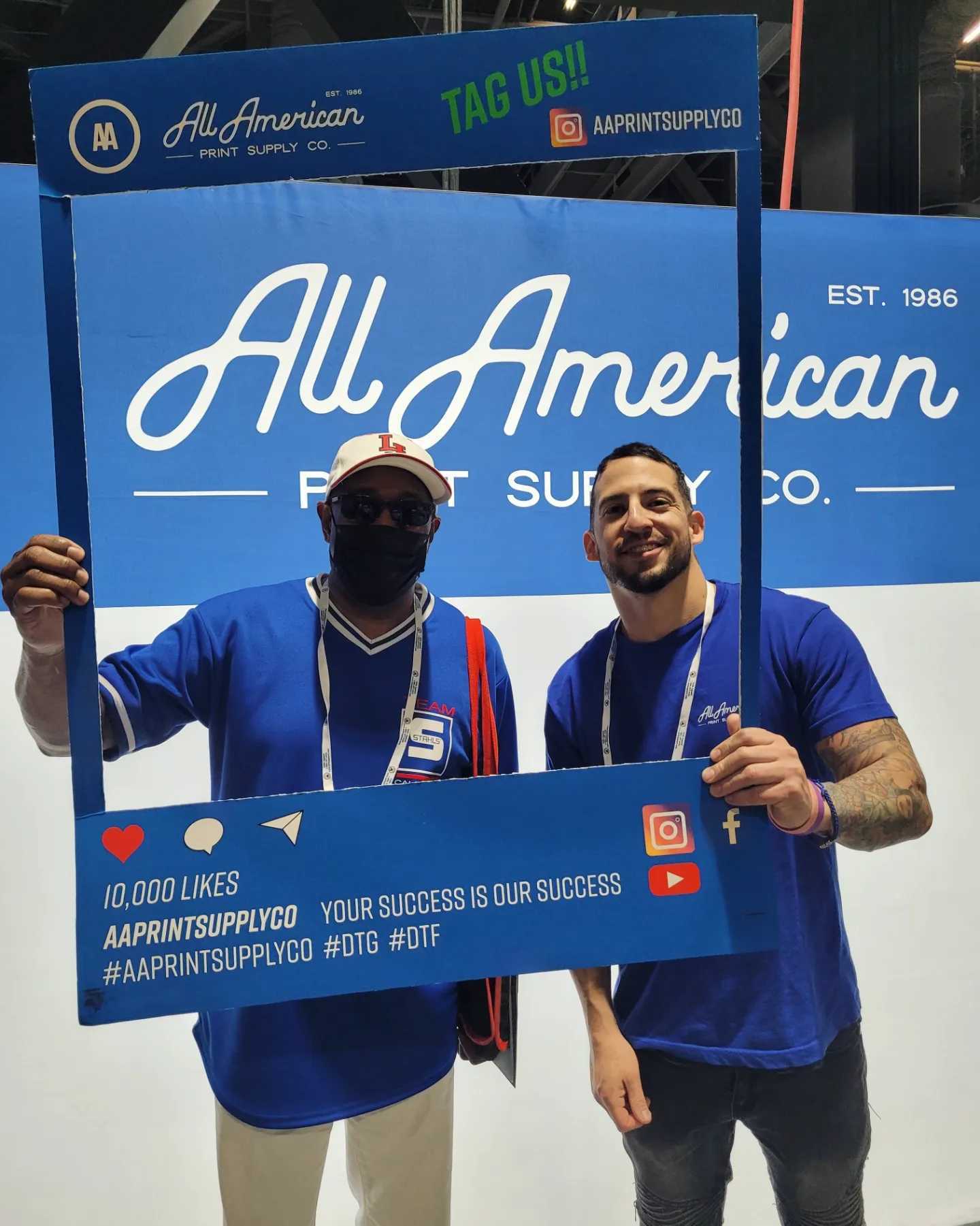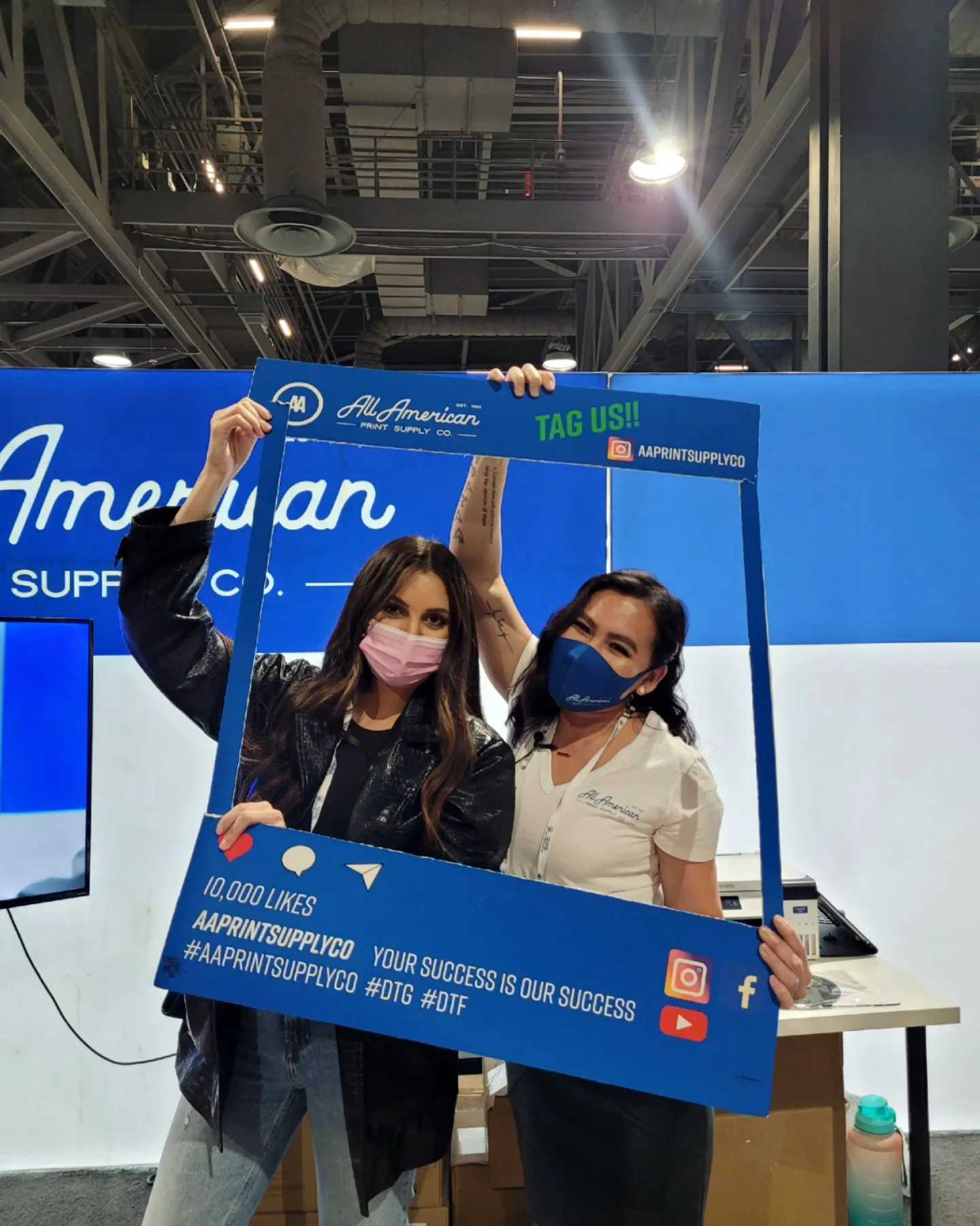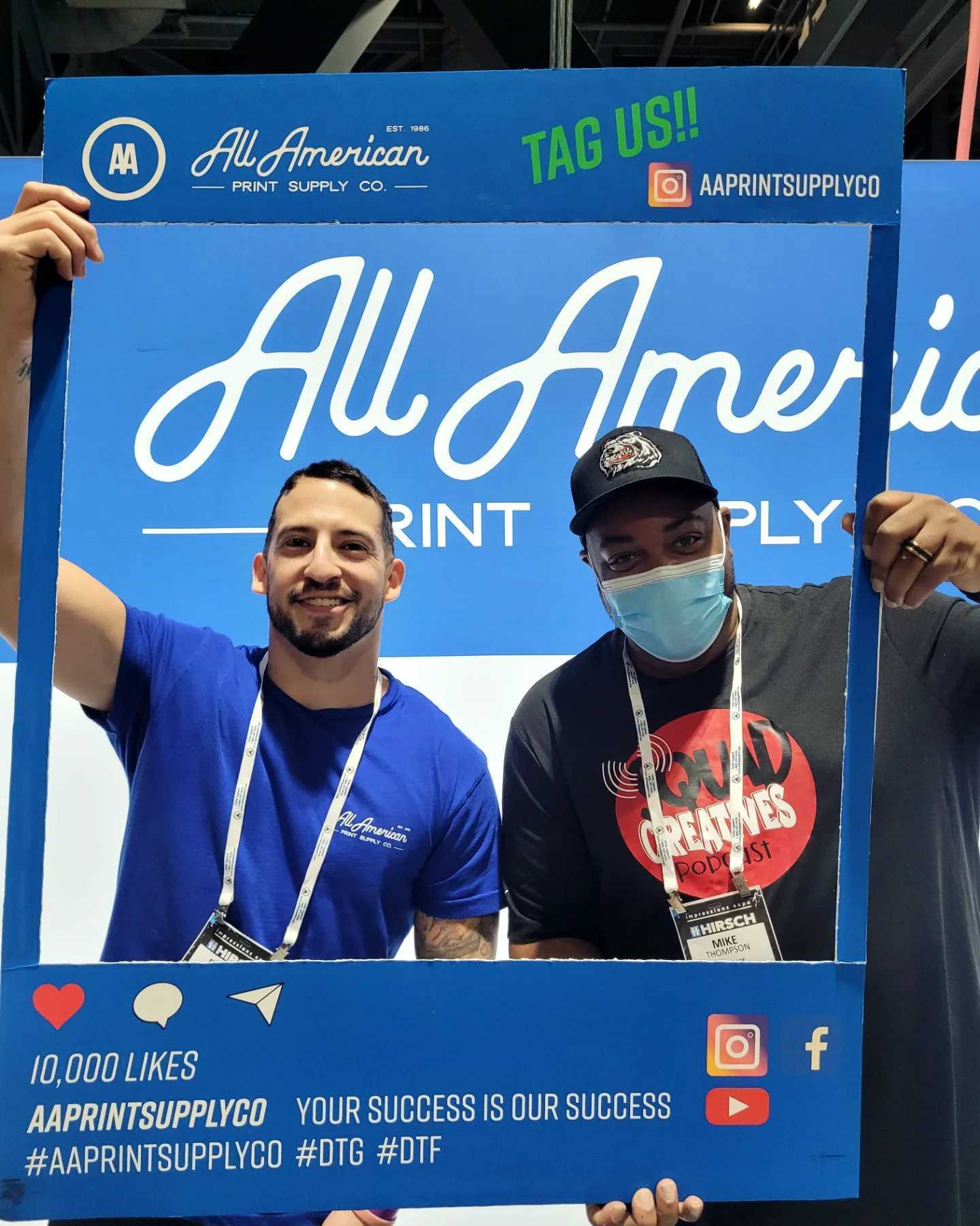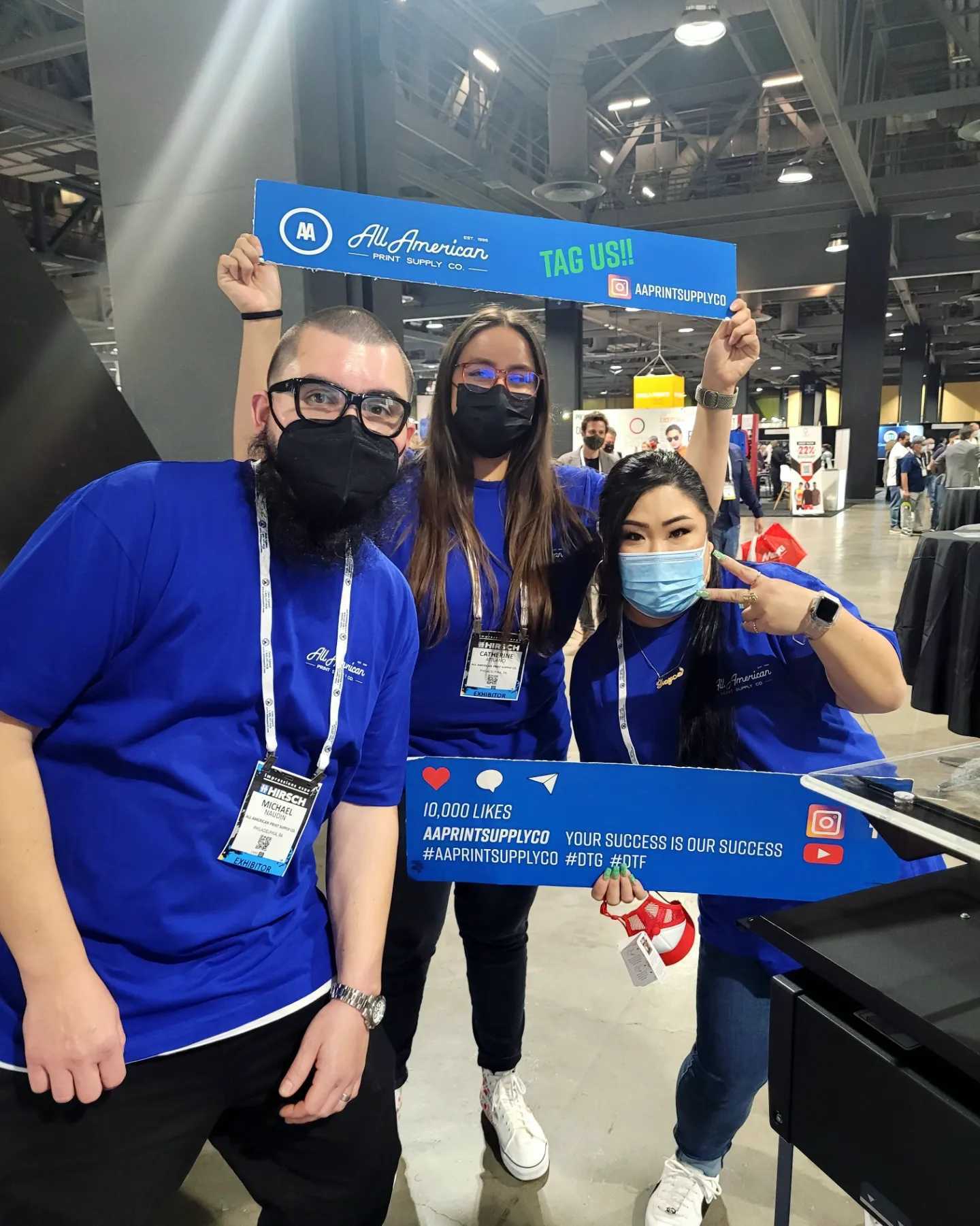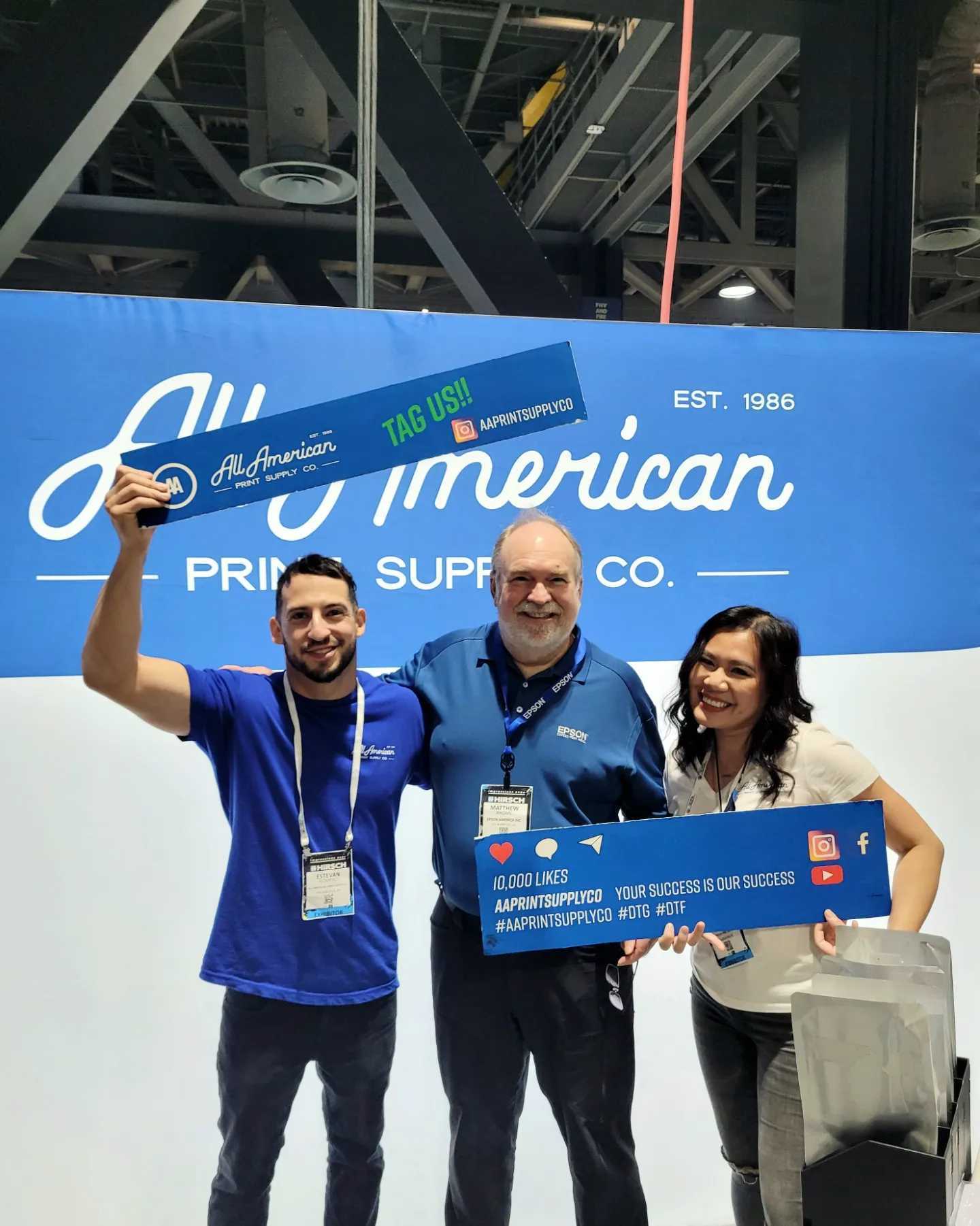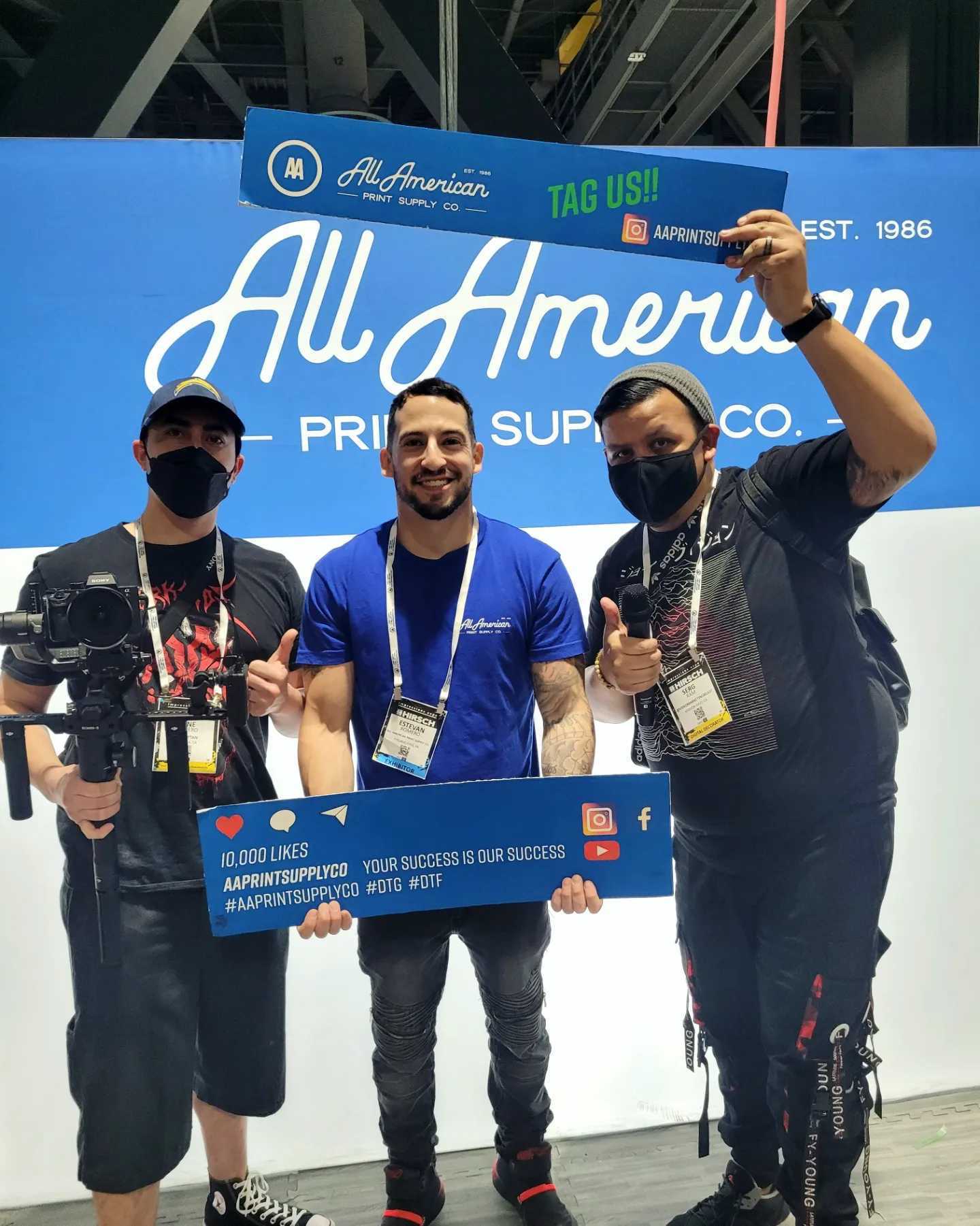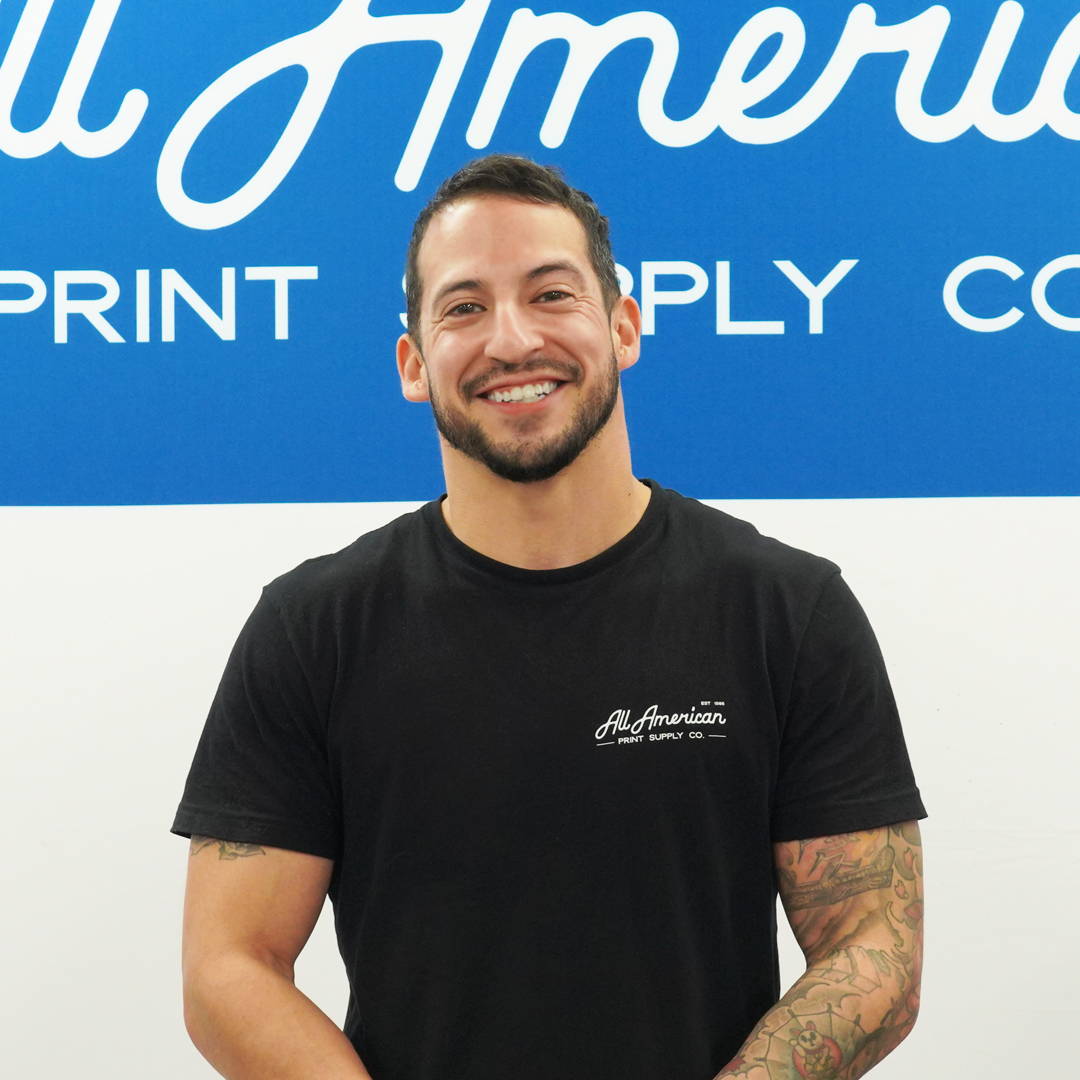 Esteven Romero began making YouTube videos back in 2017 to help new business owners learn how to use their products and grow their operation. He has been featured in many companies content such as Siser North America, Key Print Co and more. He has been featured as a speaker/presenter nationwide across the tradeshow circuit sharing information and insight to the print community audience and brings 13+ years of experience to the table.
You can meet Estevan and more of the friendly All American Print Supply Co team by visiting the company live events calendar and our YouTube channel.