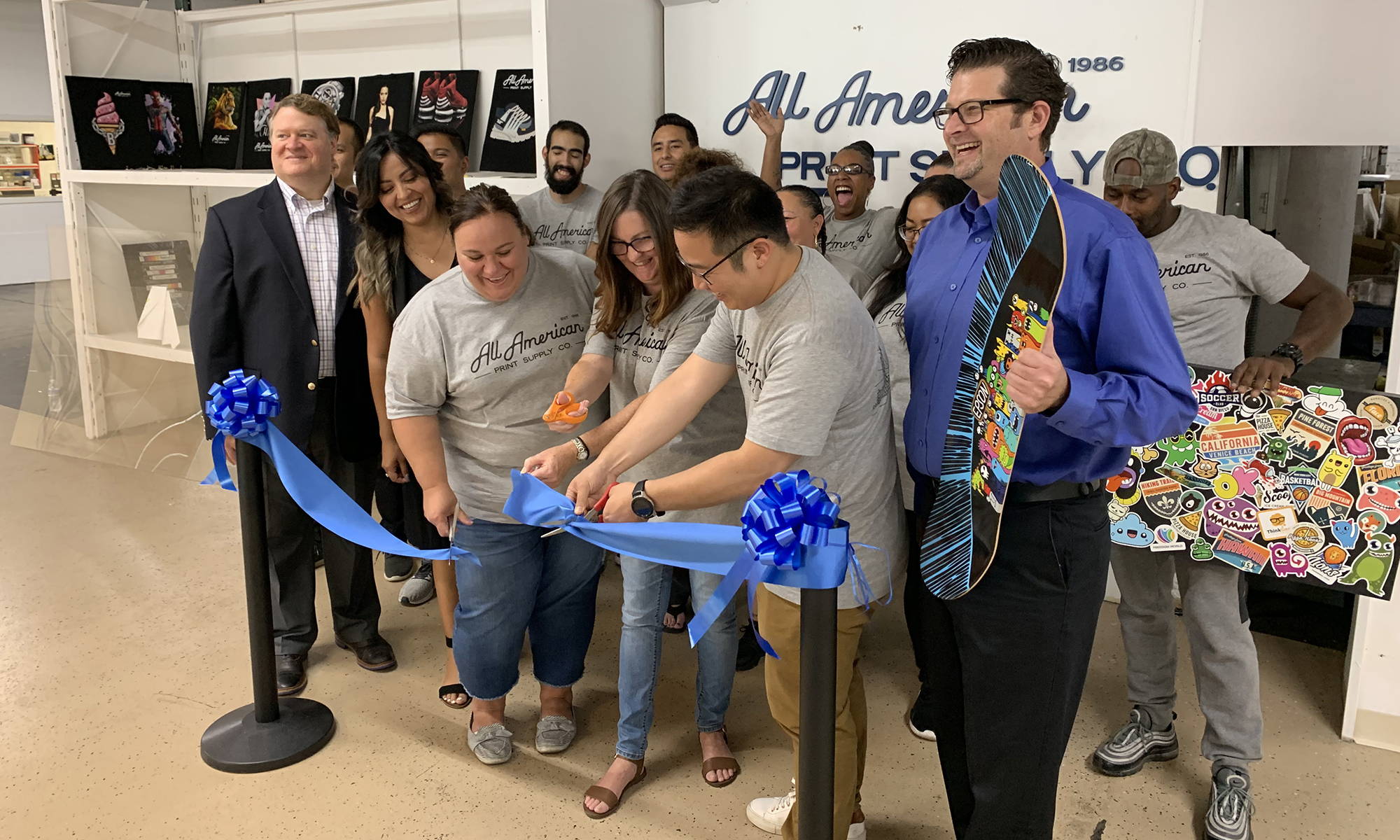 Since 1986, All American Print Supply Co. has been a provider of printing equipment and supplies to a variety of industries in every corner of the globe. Our diverse product line offers solutions for direct-to-substrate digital printing, direct-to-garment digital printing, screen printing, pad printing, hot stamping, heat transfer, cutters, vinyl, hotfix rhinestones, hotfix sequin embellishments and pretty much anything else you can think of. We are one of the largest suppliers in our industry and have pioneered product decorating methods, and developed technologies that have become industry standards. Our diverse customer base includes several Fortune 500 companies, as well as a multitude of large, midsize, and small businesses. Our vision is to bring innovative, unique and quality products to the market while providing businesses with the product knowledge needed to succeed. This is all done while ensuring the highest level of customer service and support that our industry deserves.
Our mission has always been focused on promoting the success of our customers at all costs. We focus on long term relationships through practical knowledge, customer centric problem solving, and one stop shop convenience. We believe that the customer's success will ultimately lead to our greater success.
Our motto will always be "Your success is our success."
In the late nineties, we introduced large format multicolor UV printers able to radically simplify a large scale printing process by achieving an unheard of six color registration without moving the substrate. This revolutionary technology doubled production, significantly reduced manpower, and was the template for subsequent innovations in the printing industry – allowing decorated products to be more affordable for consumers.
We were the first company to introduce a solution for hotfix rhinestone embellishment to the US market.

Many t-shirts currently on the market are tag-less and popular for their 'itch-free' comfort, a trend we initiated by pioneering the method of pad printing directly to the garment. We have sold thousands of units to Fortune 500 companies alone.
In 2009, we developed the NeoFlex Digital Flatbed printer, a groundbreaking modular design for the burgeoning direct-to-garment and direct-to-substrate market. The modular system allows the customer to switch between different printing methods within a matter of minutes. Currently, we are offering printing solutions for solvent printing, textile and garment printing, and even edible ink printing. Due to the modularity of this printer, we are able to offer our customers a larger and more diverse market to approach with relatively small additional investment.
In 2010 we invented the machine to apply hotfix sequins onto the transfer material. We currently hold 9 international patents regarding this technology.
In 2011 we won the first, second, and fourth place in the prestigious DTG Battle Royale print contest hosted by the largest online forum in our industry– t-shirtforums.com
In 2012 we began distributing the Aeoon Kyo DTG Printer, the world's fastest direct to garment printer.
In 2014 we open our California branch and began distributing the Epson F2000
In 2018 we began distributing the Epson F2100, Pearl Elite DTG Pretreat Machine, Schulze PRETREAT maker IV Pretreatment Machine, Mister T 1 Pretreatment Machine, and Blanks that work best for DTG
In 2019 recognized as number 1 DTG distributor in US, carrying variety of DTG printers, Pretreatment Machines, and supplies.
In 2019 we were honored to have our Philadelphia branch become one of the few official Epson Solution Centers in the country.
In Late 2019, we opened our Dallas Texas Branch to better our customer service.
In 2019, DTGMart and ScreenPrintSupply merged and became All American Print Supply. In late 2020, we are proud to say our new aaprintsupplyco.com website launched!
In 2022, All American Print Supply Co won its 2nd award two years in a row, for Best Digital Printing in Direct to Garment Printing.
Get to Know Our Customers Success Stories