Our Story Begins With You.
"You want to invest in yourself. You're the only person that will not let you down. You put in the work and get that positive energy, get that confident in what you're doing, then you're not going to fail."
-Michael Biller, Devoted Brand
Creative Corner: Episode 4

"Be honest with yourself. You can start low and build yourself up. "
-Gary Weaver, T-Shirt Help Desk
Creative Corner: Episode 3
Success, Side Hustles, Social Media
"Start local. This is a visual market.
There are a lot of opportunities to use social media
to build platforms."
-Joe Piazza, Siser North America
Creative Corner: Episode 2
"Talk to people in the industry. You can gather a lot of information from their experiences and what they've learned. That's a big component that we miss."
-Matthew Rhome, Inventor of DTG
Creative Corner: Episode 1
Reinvest & Build Your Business
"If you tell yourself this is what I'm going to do, you set out to do it and that's how powerful your mind is.
If you take small steps everyday, you'll still get closer to that goal."
-Allan Wade of A-Dubb Productions
Squad Creatives Podcast w/Mike Tees
"Don't try to be everything to everyone. Try and focus and channel what your passions are into the market that you want to be involved in."
-Estevan Romero of All American Print Supply Co
Printing Tips from Printing Pros - Part 2
"It doesn't matter what kind of equipment you want to start with, it is an experience to witness. It is never too late."
-Joe Piazza of Siser North American
Printing Tips from the Pros - Part 1
"Listen to the customers and what they need to be successful in the industry and then create solutions."
-Grant French of Kodak
Let's check in with T-Shirt Storm/Cali DTG Part 2!
"By brand owners, for brand owners. Everyone comes to us because we do a good job. We do a better job."
-Ryan Palmer of T-Shirt Storm
Let's check in T-Shirt Storm/Cali DTG!
"When the customer orders, they're all going to get the same quality and consistency from us."
-Mark Palmer of T-Shirt Storm
Episode 2: Partnership Interviews
The One and Only Matthew Rhome-Part 2
"DTG is another tool in the tool box. Kick the tires
and see what works."
-Matthew Rhome on Direct to Garment.
Episode 1: Partnership Interviews
"With DTG Technology, we finally came to the point where it makes a lot of sense.
Its replacing some of the traditional technologies."
-Matthew Rhome on Direct to Garment
Episode 6: Customer Interviews
Let's check in with Jonathan!
"You just sometimes have to do it. You have to put the leg work in.
You have to put the effort and energy. Its difficult, but it is
extraordinarily rewarding."
-Jonathan Waldman
Episode 5: Customer Interviews
Let's check in with Javier!
"We started in our garage. One thing led to another and we went from just making stuff for ourselves, all the way to making things for our friends, family friends and then friends of family. It expanded pretty quickly. We are still looking for better technology, better equipment, better things. And so that's another big reason why we are here."
-Javier
Episode 4: Customer Interviews
Let's check in with Alonda!
"I have my own business that I'm starting. I just started doing embroidering. T-shirts and heat press transfers. I am also interested in starting a Direct to Garment printing."
-Alonda
Episode 3: Customer Interviews
Let's check in with Sandy & Joshua!
"We've been based in cultural art. It's also the tool for mirroring. We've come from a base that goes with music and dance. It branched out in Southern California with skateboarding and surfing and its a little bit more flavorful."
– Sandy
Episode 2: Customer Interviews
Let's check in with Christie!
"I run a small screen printing and embroidery shop in Aurora Pennsylvania Central PA. I am looking for a Direct to Garment printer because it seems like a really good option for small orders, that are multi colors."
-Christie
Episode 1: Customer Interviews
Let's check in with Kevin!
"The communication. That was one of the key things and established relationships with the associates here. I feel comfortable working with them. They are very personable."
-Kevin
How to Start your T-Shirt Printing Business
"You are good at Graphic Design. I think this is something you can get into because I have an idea where we can take your talent and put it online."
-Zane
"Everyday we are changing things. It's very fluid. There's been a lot of learning that we've had to go through and a lot of revisions, process changes to get to the system that we have."
-Robert
Still Winning During Covid?
"When I came to this business, I was coming here to take over the embroidery side. My father in law has been doing embroidery for 30 years. He recommended that I look into the screen printing and that's how I started."
-Jason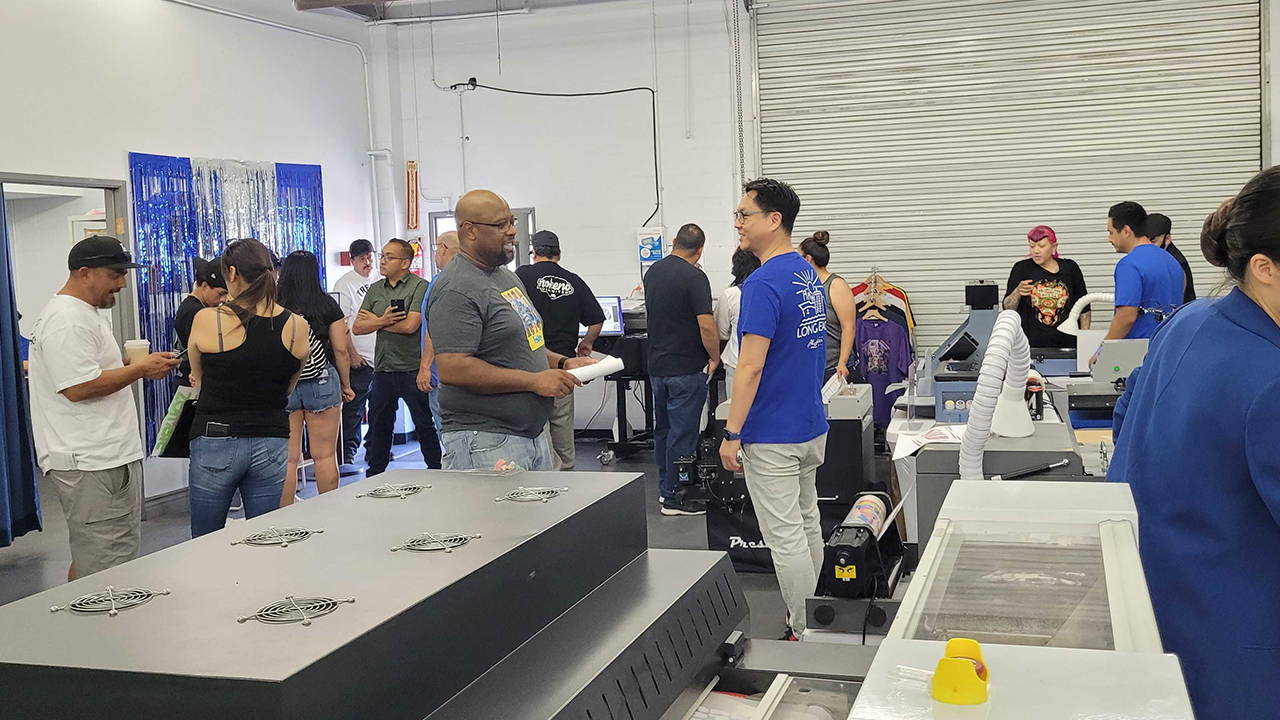 Buena Park, CA Branch Location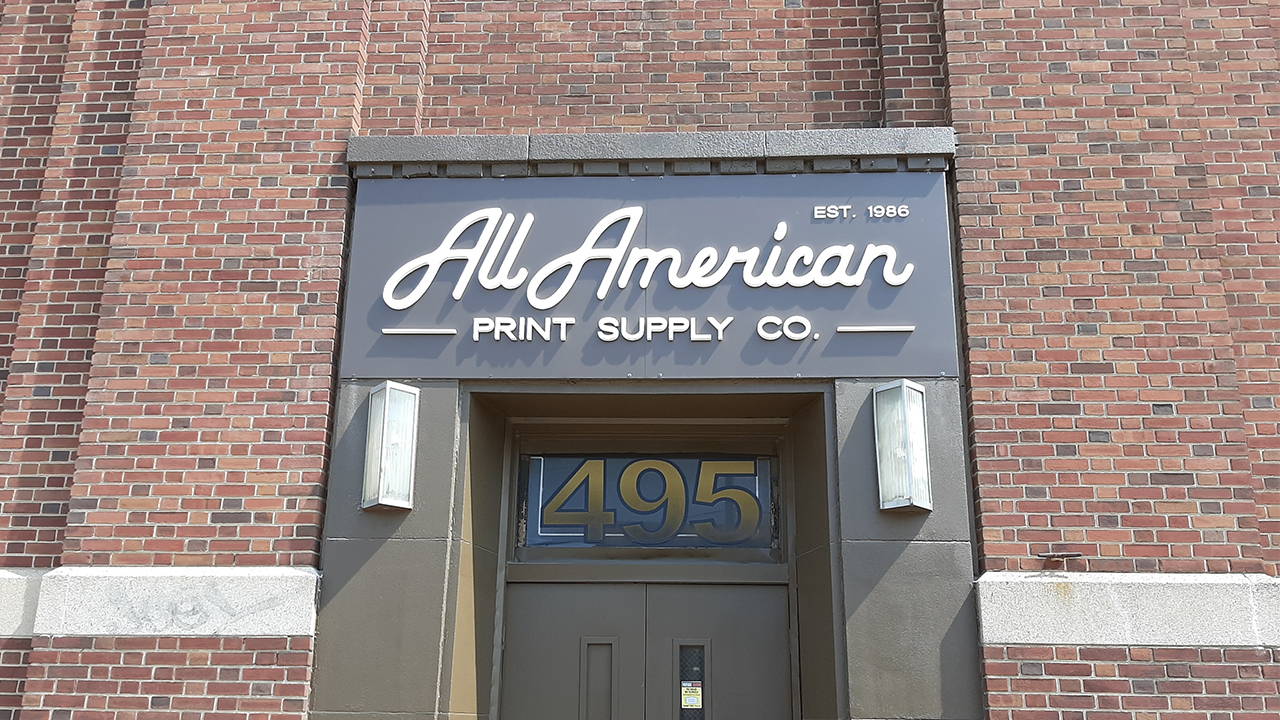 Philadelphia, PA Branch Location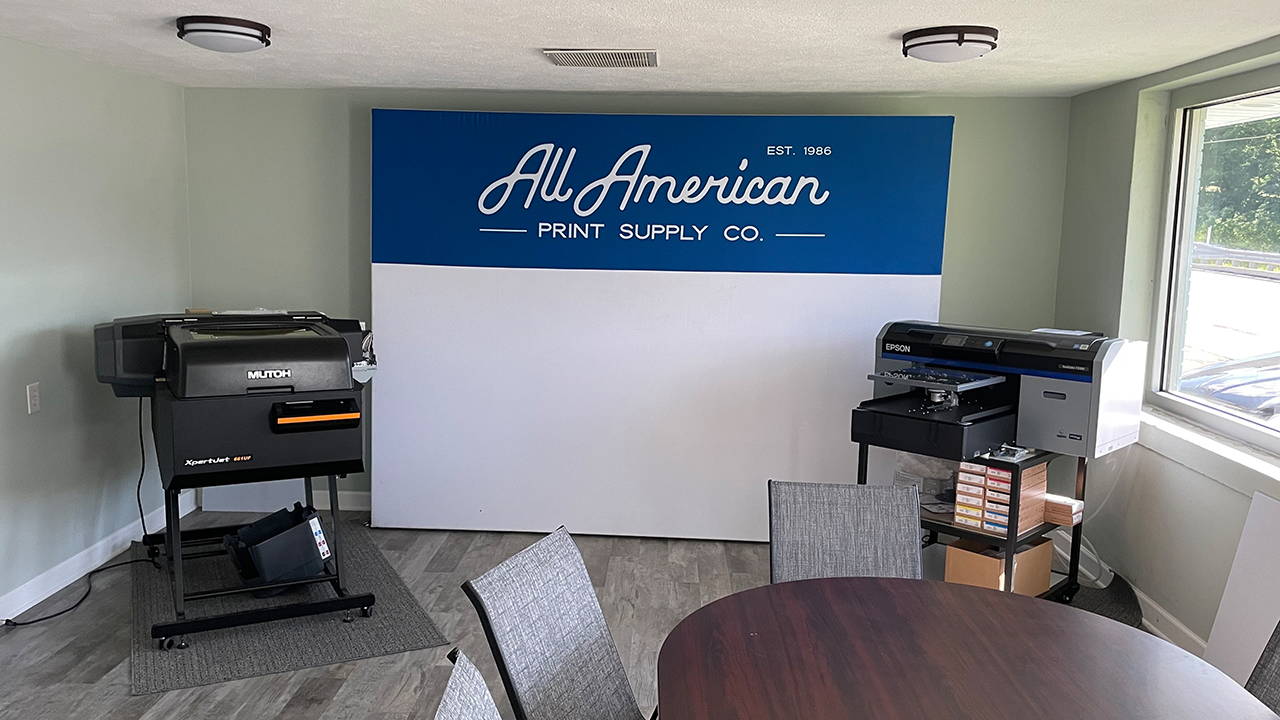 Pittsburgh, PA Demo Office
Carrollton, TX Branch Location