Life in the day of All American Employees
"When you're working with your friends, it doesn't feel like it's work."
- Ken Jeong
October is a time for Autumn leaves and my favorite holiday of Halloween. In the spirit of the season, I sat down for a quick staff interview with one of the scariest and weirdest people I know and picked their brains for any good tidbits. I've known this individual for a very long time and am proud to consider him a friend. Introducing the most handsome man alive: ME! Let's get into it:
Interviewer: Hi, me.
Steven: Hello, thank you for calling me handsome!
I: Anytime. What is your name?
S: Steven De Hoff
I: What is your Official Title?
S: My official title is "Content Writer/Copywriter", but I also handle many back-end admin aspects of our site.
I: What is your favorite food?
S: Kraft Mac N' Cheese (blue box or nuthin', no cheap mac for me). Nothing beats sitting down with my son and destroying a box for lunch between the two of us. Now I'm getting hungry………
I: Me too……oh, anyway, what were you doing before you came to All American Print Supply Co.?
S: I have been hanging out in the e-commerce space for the last 10+ years. I was THE customer service person at my last gig (only one that could answer the phone). I was also tech support, shipping/returns, and almost everything else (very small company). They used to call me "Fire Chief Steven" as I was putting out fires every day. Fun stuff.
I: Yea, it was. How long have you been in the garment printing/printing supply business?
S: This is my first position in regard to this line of business. I knew almost nothing about garment printing before I came here. Heck, I didn't even know that direct to garment printing was a thing and dye sublimation printing didn't make ANY sense. It's really funny how fast you can learn a new line of business if you need to. My e-commerce tenure has me floating from an Amazon third-party seller that specialized in the Pet, health & beauty, and the toy/game categories to a e-commerce seller that sold roller chain products and accessories (Power, Transmission, and Industrial parts).
I: Pivoting a bit, what was your favorite cartoon as a kid growing up?
S: Disney's Recess. The impossible school-yard situations that they came up with were always fun. Almost like "Ocean's Eleven" meets the playground, lots of heists and hijinks. Hits me right in the nostalgia. Theme song was awesome, too. Not very often you hear a solo flute as the melody.
I: What Advice or quotes do you try to live by?
S: HA! We're going to love this: "For those about to Rock, we salute you". Look, I know it's the title of an AC/DC song, but bear with me a moment. In my head, it's giving everyone a blessing to have a good time and live their best life. Do what you want to do to make yourself happy, who am I or anyone else to tell you what to do? A rephrase: "Go have fun, and may you always enjoy it". If you need someone's permission, then I happily agree to your terms and conditions.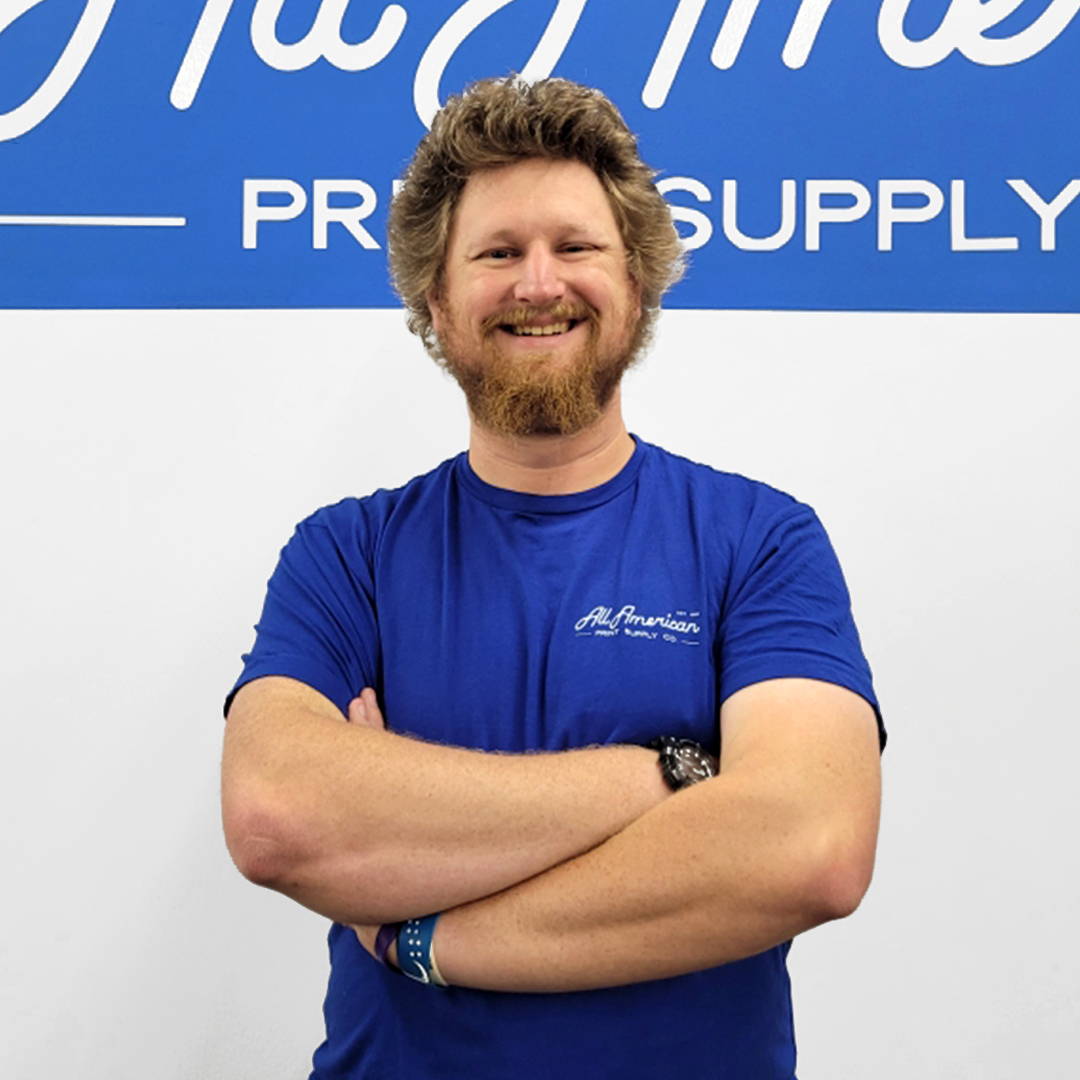 Steven has 10+ years of experience in the E-commerce space with an emphasis in storefronts and product listings. A classical connoisseur of the internet, Steven spends his free time staying away from it. Instead choosing to be a dad and disc golfer.
You can meet Steven and more of the friendly All American Print Supply Co team by visiting the company live events calendar and our YouTube channel.