Save time and effort by checking here before calling tech support!
Before calling tech support!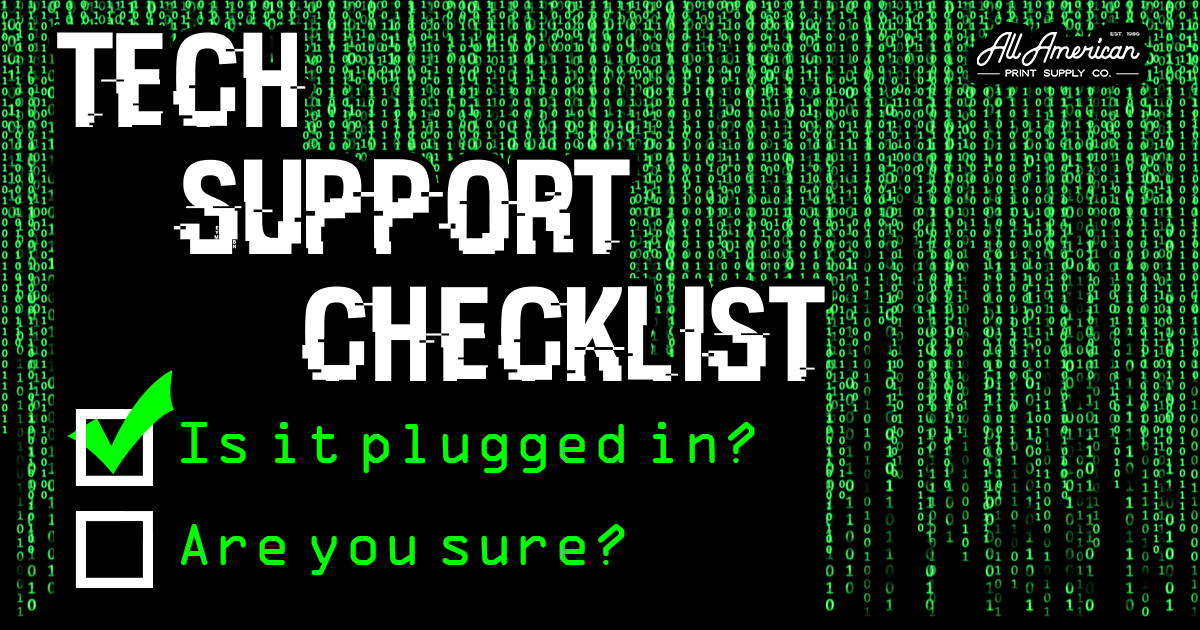 "Learn from the mistakes of others. You can't make them all yourself."
Machines are not perfect creations - we get it. You throw white ink into the mix, which has literal titanium in it, and the chance for something unexpected goes up. That's why we're here!
After purchase support is something we strive to maintain as a pillar of our business and our technicians are thoroughly trained to provide the highest level of support. That being said, we are but a Monday through Friday company, and, for our customers, we know all hours can be working hours. To streamline the technical support process or prevent it entirely we wanted to share some information that can get you the assistance you need more efficiently or in some instances even remove the need for calling tech! Looking for a video instead? This
short video
will also walk you through exactly what needs to be done.
Let's start with a good old-fashioned nozzle check. For my seasoned readers, I am sure you are already running a nozzle check everyday before you begin production, right? RIGHT? What is a nozzle check? The nozzle check will print out patterns using all nozzles (CMYKW) to show the current health of the print head and if it is in need of any attention or is ready to begin production. Incomplete nozzle checks can identify where an issue may lie in the form of clogs, which will result in poor quality prints. ALSO, one of the first things our technicians will ask for when providing most assistance will be this nozzle check - so run one! Before you call tech support, have a current nozzle check ready to go so we can properly assess the situation. We mentioned nozzle checks print patterns using all colors - what if the nozzle check IS incomplete?
An incomplete nozzle check is when the printed pattern does not show everything we are looking to see from the color nozzles firing. If you are getting an incomplete nozzle check and, in turn, poor quality prints, then you might think you need a technician - but wait! If your printer is able to run a nozzle check that means it can do a head clean. Many machines are able to target specific nozzles for a head cleaning, and are able to target only the affected nozzles with different cleaninstrengths. Did you know simply performing nozzle checks and head cleanings can many times resolve the issue at hand without ever getting on the phone with a tech?

Head cleanings can usually be run in three different strengths; exact language may differ, but think of them as light, medium, and heavy cleanings. We will always advise running multiple light cleanings before running a medium or heavy cleaning. For some clogs, a medium or heavy cleaning will likely resolve the issue in a single run, but
it will be much more efficient to run your machine by performing multiple LIGHT cleanings instead. This will preserve more ink + cleaning solution in the long run, which will keep your profit margins higher.
What I am trying to say is, by simply performing nozzle checks and head cleanings, many issues with your machine can be resolved without ever picking up the phone or filling out a support ticket. Plus, with these steps, you can be back up and printing in no time. However, if you are looking to speak with a technician, for most efficient service, click
Here.
Have that current nozzle check printed and on stand-by! And hey, maybe run some head cleanings if you see the check is bad, and the problem might just get solved right there. Until next time. XOXO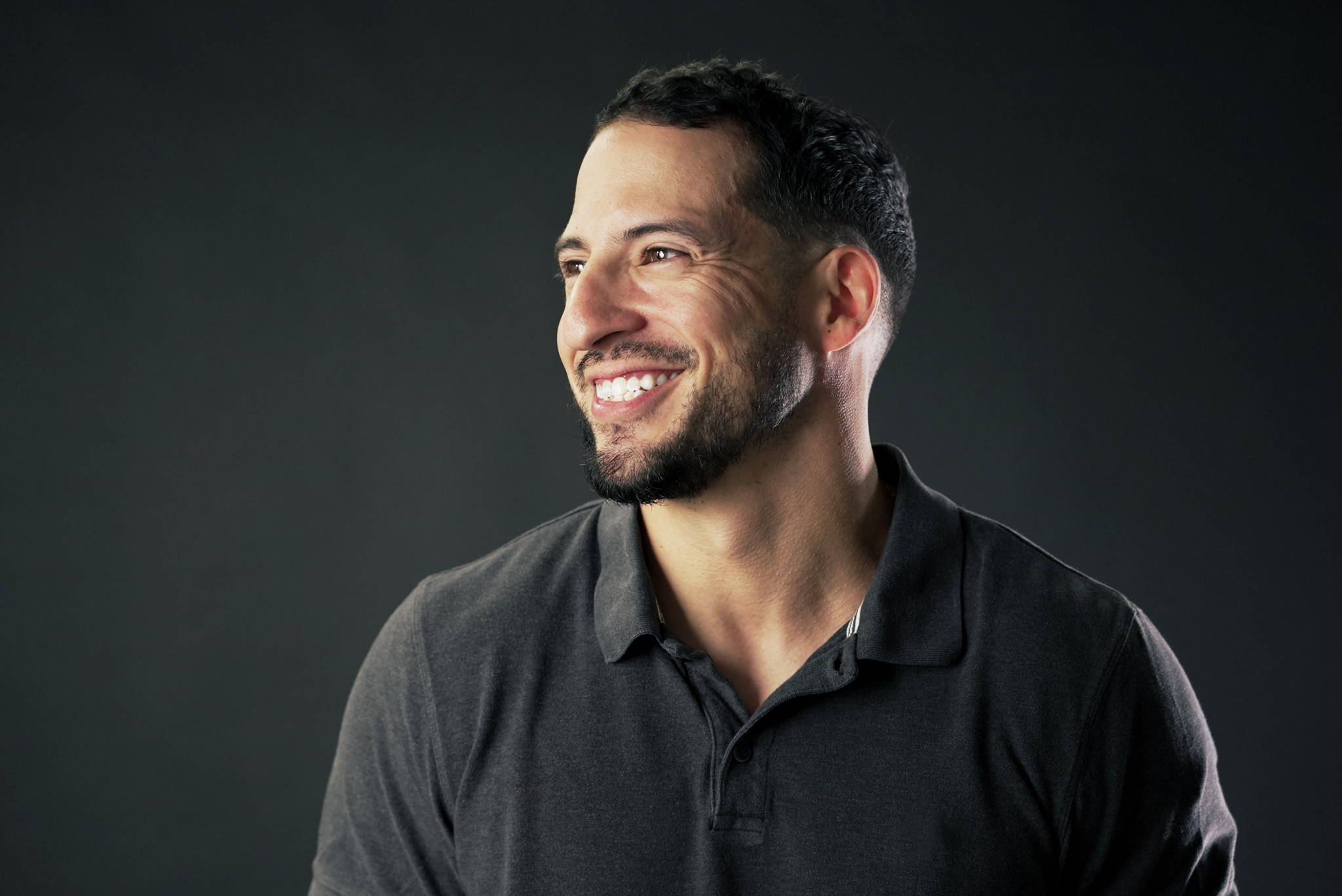 Esteven Romero began making YouTube videos back in 2017 to help new business owners learn how to use their products and grow their operation.
He has been featured in many companies' content such as Siser North America, Key Print Co and more. He has been featured as a speaker/presenter nationwide across the tradeshow circuit sharing information and insight to the print community audience and brings 13+ years of experience to the table.
You can meet Estevan and more of the friendly All American Print Supply Co team by visiting the company live events calendar and our YouTube channel.