Trendsetters come together
CREATING INNOVATIVE CONTENT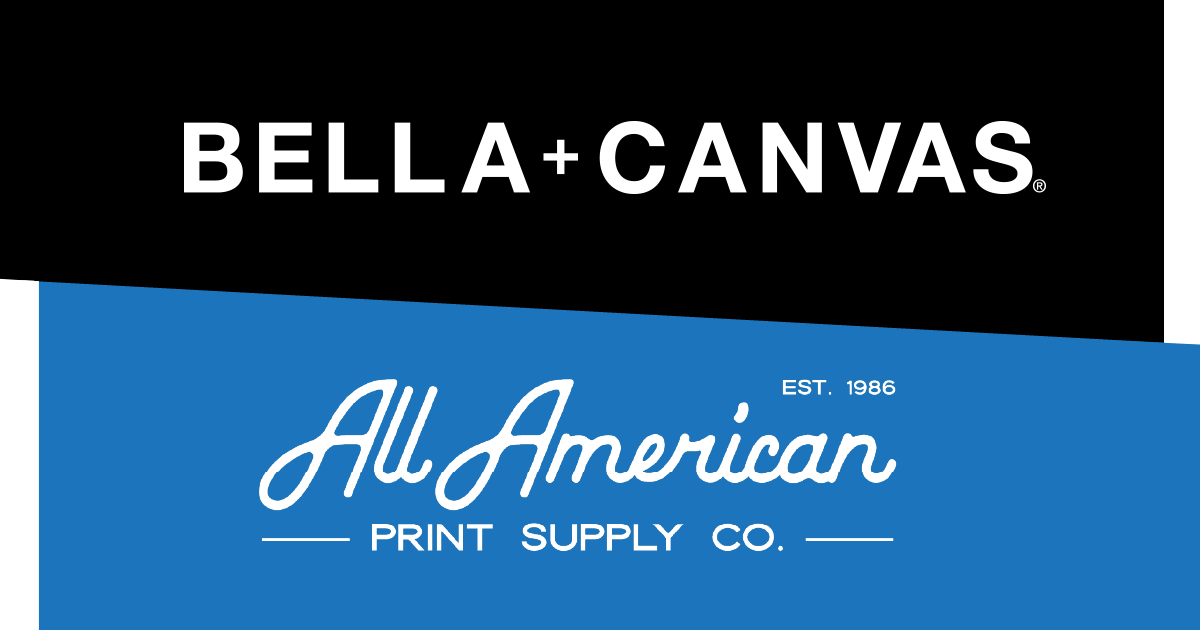 "An essential aspect of creativity is not being afraid to fail.

"
- Edwin Land
Being recognized in your field for the work you do is such a fulfilling experience. At All American Print Supply, I can honestly say that we truly put our whole heart into the way we operate and to know that comes across means a lot. We were recently invited by BELLA+CANVAS to be a part of their exclusive event featuring some of their top content creators to showcase our expertise in the fields of Direct to Garment and Direct to Film printing. They featured several Los Angeles based decorators to showcase our craft and educate our fellow creators (and their audiences) and I am happy to say this was a huge success.
For those of you who may not be familiar with BELLA+CANVAS, they produce some of the best garments in the business. Co-Ceo's Danny Harris and Marco DeGeorge are best friends who started a screen print business right out of high school! In short time they realized garments that fit and feel great were not quite readily available so it was at that time they decided to make retail quality apparel for the printwear market - with a purpose! This company is all about premium basics - their superior craftsmanship, exceptional USA made quality and commitment to sustainability has established them as the go-to apparel company at the wholesale and retail level.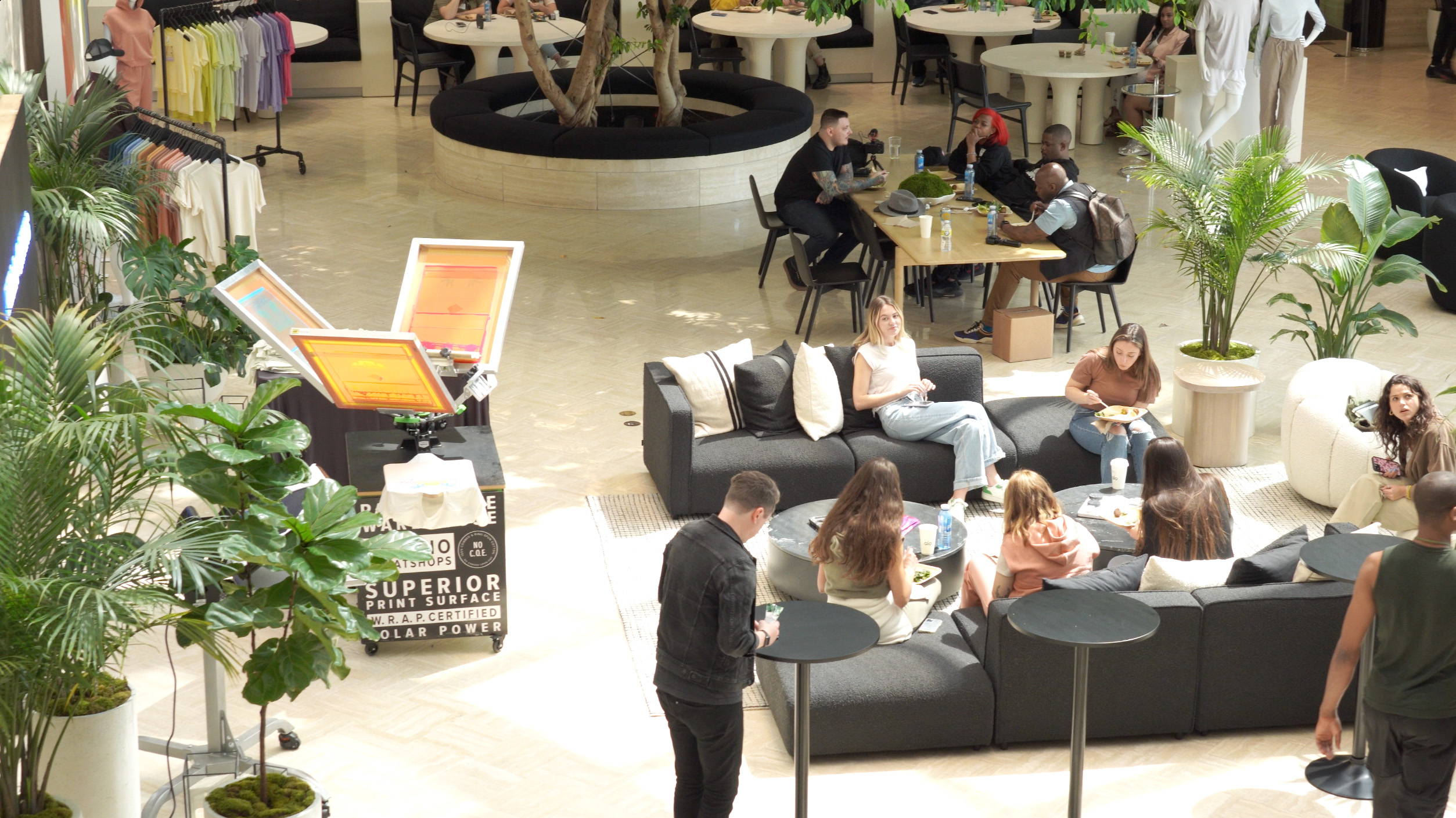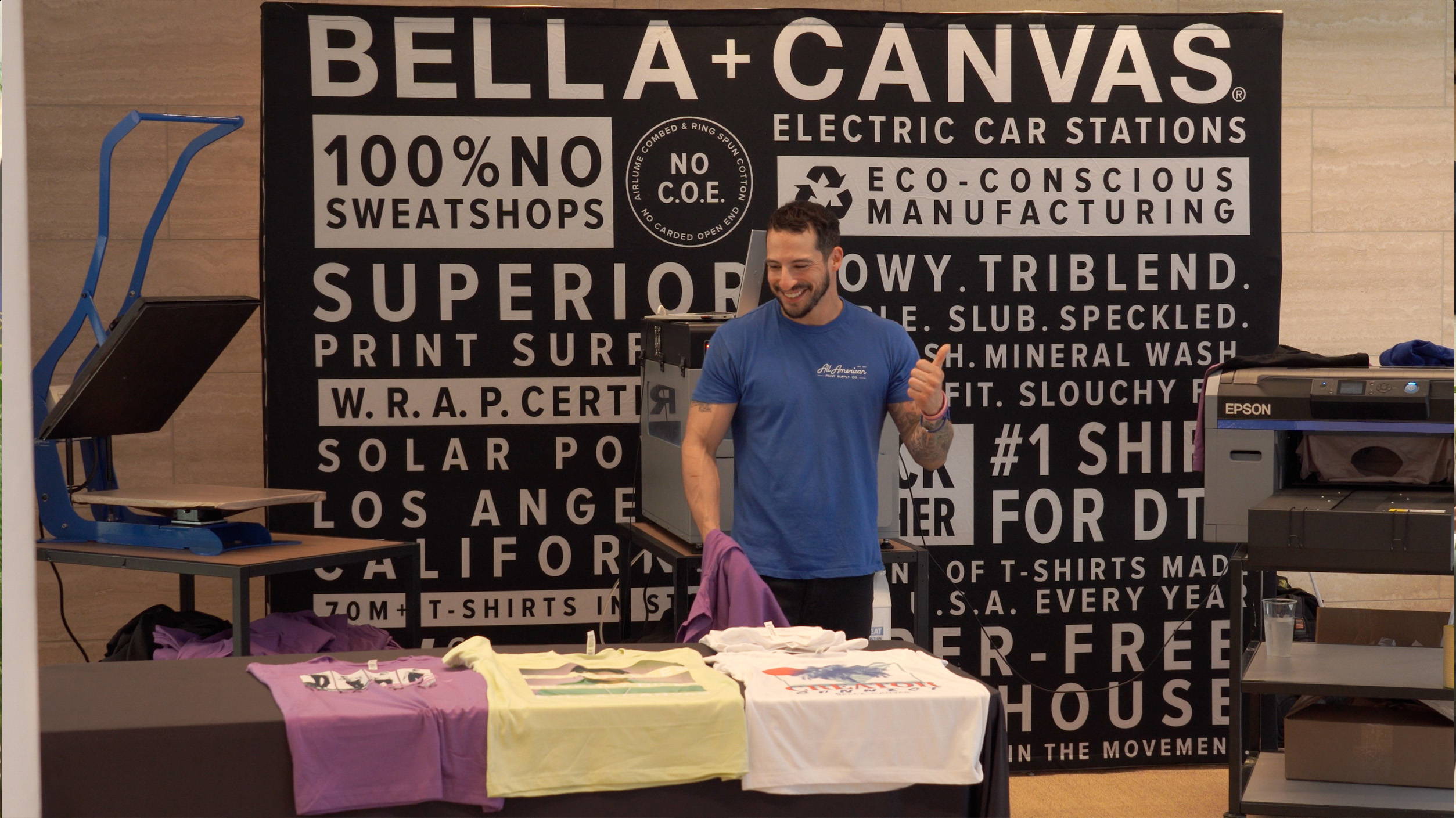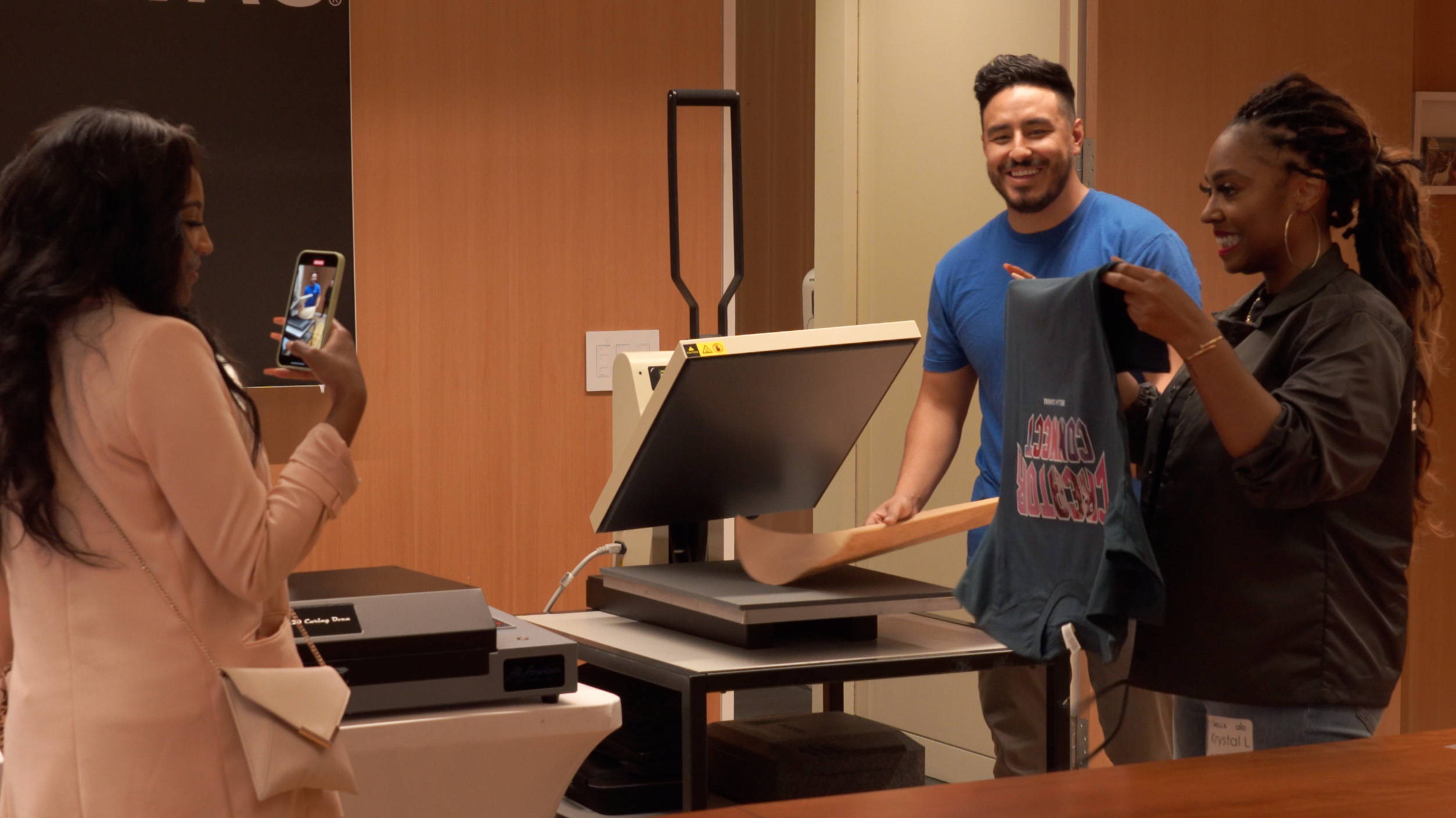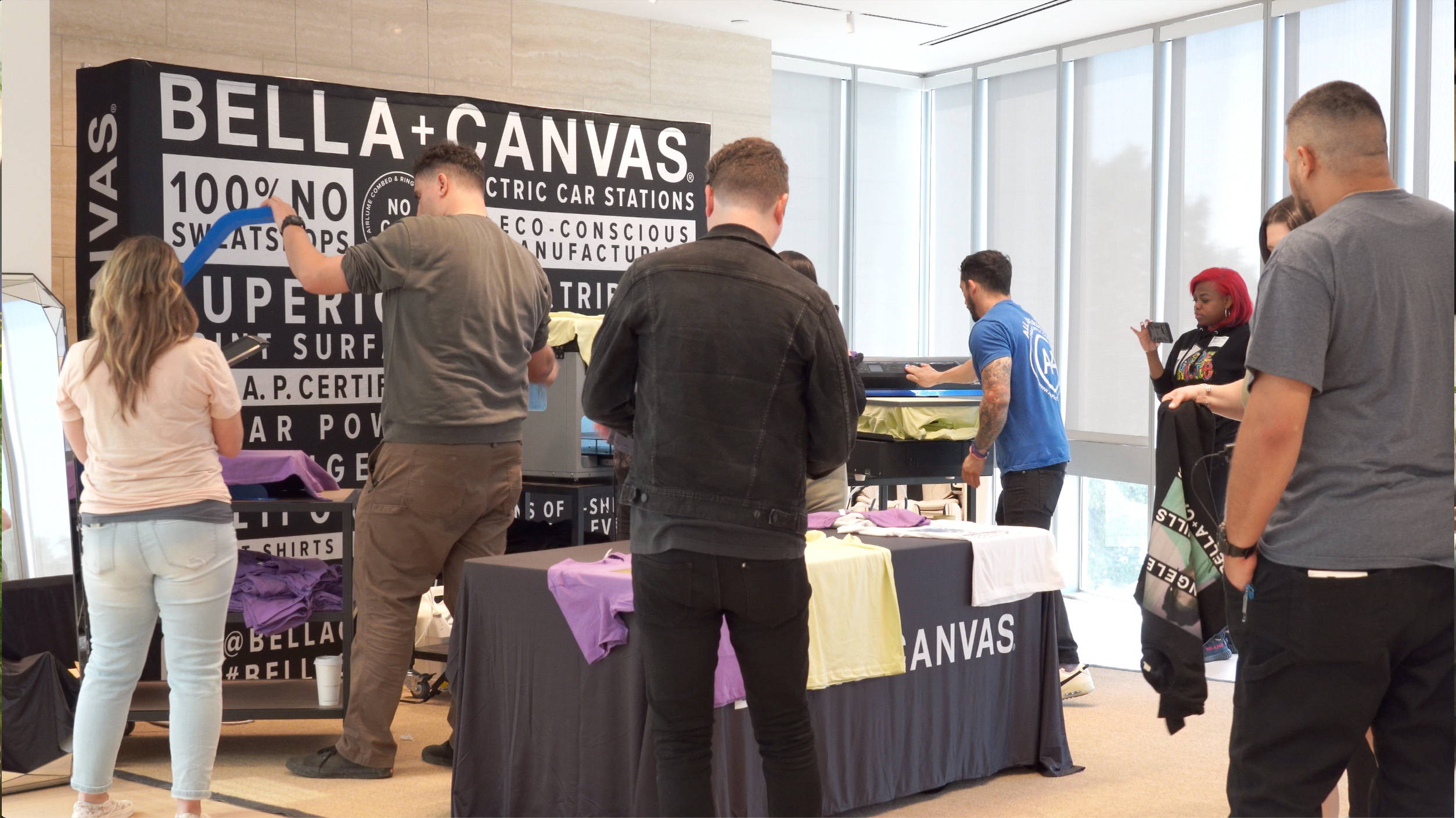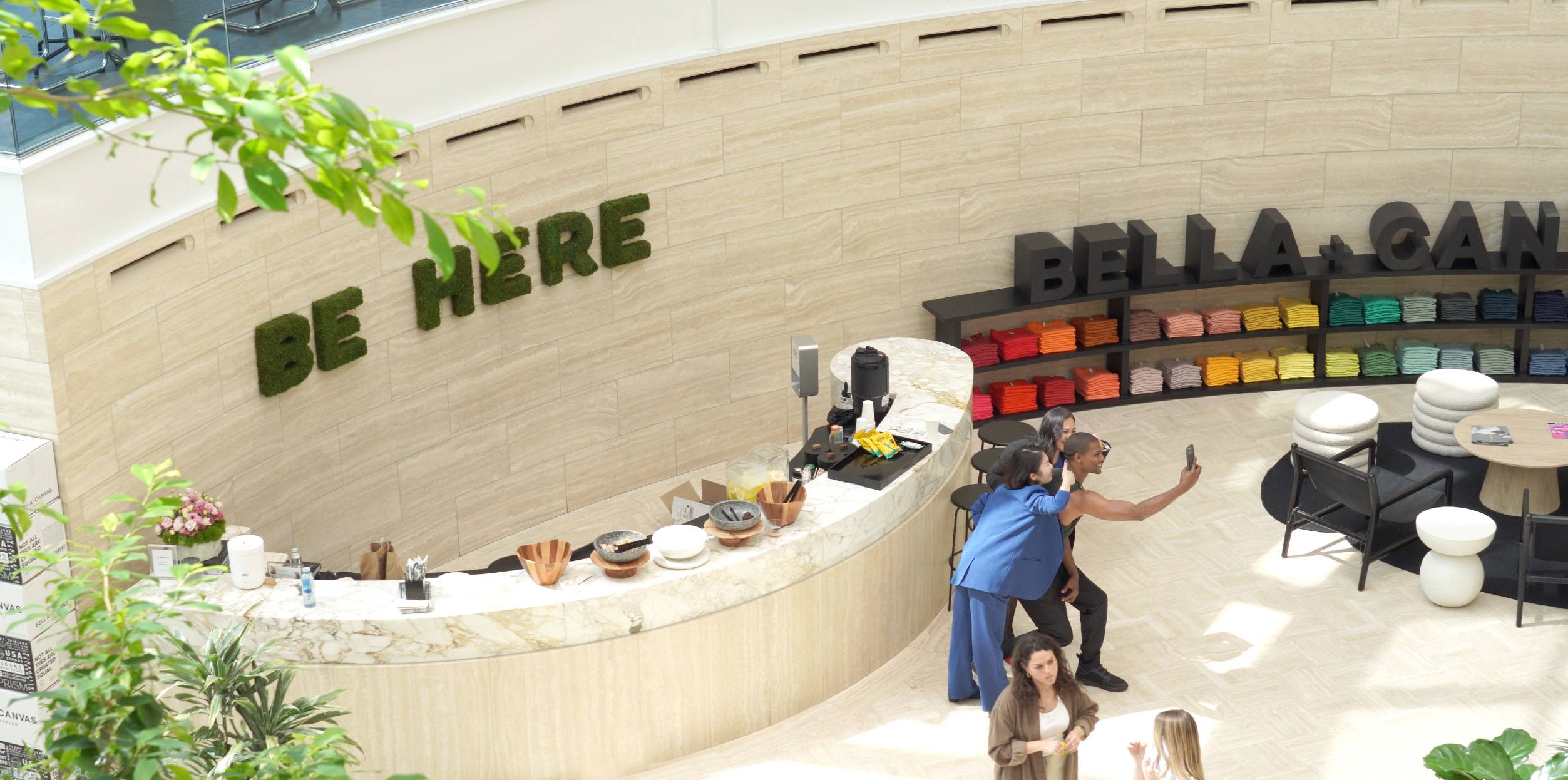 I honestly did not know exactly what to expect going into this event and things could not have gone better. I was upstairs on the top floor exhibiting our direct to garment printing options, tips & tricks and workflow. With the Epson F2100, Ecofreen Mister T pretreat machine and BELLA+CANVAS blank garments we ran flawless production all day. We had a great audience and lots of engagement from the different creators in attendance.
Our team was pulling double duty as my colleague and close friend Vincent Hererra was running direct to film printing on the second floor and absolutely crushed it. His arsenal included the AA Prestige A3+ Printer for DTF, AA Phoenix Curing Oven, AA Purifier Mini and AA Prisma heat press or as I like to call it the 'DTF template for success'. When paired with our Ecofreen line of DTF transfer film and powder his exhibit was such a hit. This breakthrough printing method has really begun to stabilize in a repeatable and profitable fashion and we here at All American are so proud to be leading the charge.
I would like to give a big thank you to Wes, Tom, and Brooke from BELLA+CANVAS for inviting us, supporting us, and giving my team the platform to share our knowledge with the print community. Be sure to check out all the coverage here YouTube for news, updates, tutorials, and more!
-Estevan Romero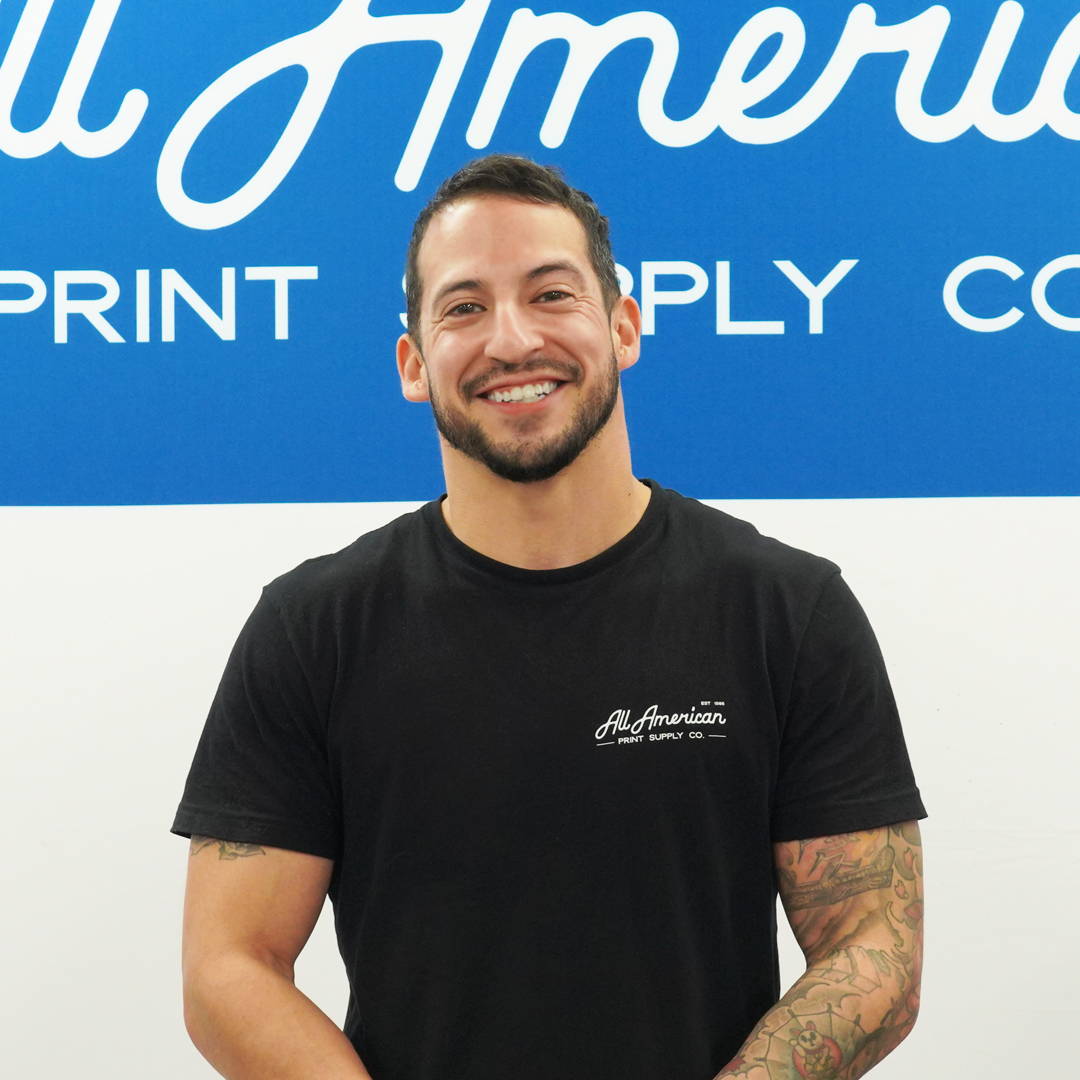 Esteven Romero began making YouTube videos back in 2017 to help new business owners learn how to use their products and grow their operation. He has been featured in many companies content such as Siser North America, Key Print Co and more. He has been featured as a speaker/presenter nationwide across the tradeshow circuit sharing information and insight to the print community audience and brings 13+ years of experience to the table.
You can meet Estevan and more of the friendly All American Print Supply Co team by visiting the company live events calendar and our YouTube channel.