Buena Park, CA Open House

"Every sunset is an opportunity to reset. Every sunrise begins with new eyes.

"
As of this publication date we should be days (hours?) away from kicking off Graphics Pro Expo 2023 at the Long Beach Convention Center. For a full breakdown on this awesome event and how to attend a tradeshow like a PRO be sure to check my full write up from last month's newsletter HERE. But onward and upward, let's talk about what's happening NEXT WEEKEND. With GPX happening in Long Beach, that means it's time for our semi-annual open house right down the 91 freeway at our California branch location in beautiful Buena Park. I'm not sure what requires more preparation - the trade show or the open house, but great that they're stacked on back-to-back weekends, right?
If you have never been to one of our open houses, you are in for a treat. Think of this as a mini trade show of sorts that we put on for two days. The fun kicks off Friday, August 25, 2023 10 am - 3 pm. Be sure to come hungry as we will have a taco man on site whipping tasty bites (while supplies last). While you are here you can check live demonstrations on some of our most popular equipment such as Direct to Garment printers, heat presses, transfer material, sublimation equipment and supplies as well as a full array of Direct to Film printers ranging from the all new desktop Prestige A4 from DTF Station all the way up to the industrial powerhouse: the 64" XPJ-1682D from STS Inks and everything in between. The DTF wave is certainly still in full effect and we are proud to offer accessible options to fit any budget.
Reps from some of our top vendors will also be on site such as Epson as we display their range of hybrid Direct to Garment/Direct to Film printers like the award winning F2100 and the commercial grade F3070. If you are interested in seeing what YOUR own designs will print like feel free to bring along a flash drive loaded with transparent background, high resolution PNG graphics as we will be running prints and samples basically all day. Now, when we throw these open houses it's not only vendor reps that we invite to join in the fun, we usually like to bring in a special guest to meet and greet our customers and deliver helpful seminars on the topics of today from our industry. Well, this time we are thrilled to announce Allan Wade of A Dubb Productions will be in the house BOTH days!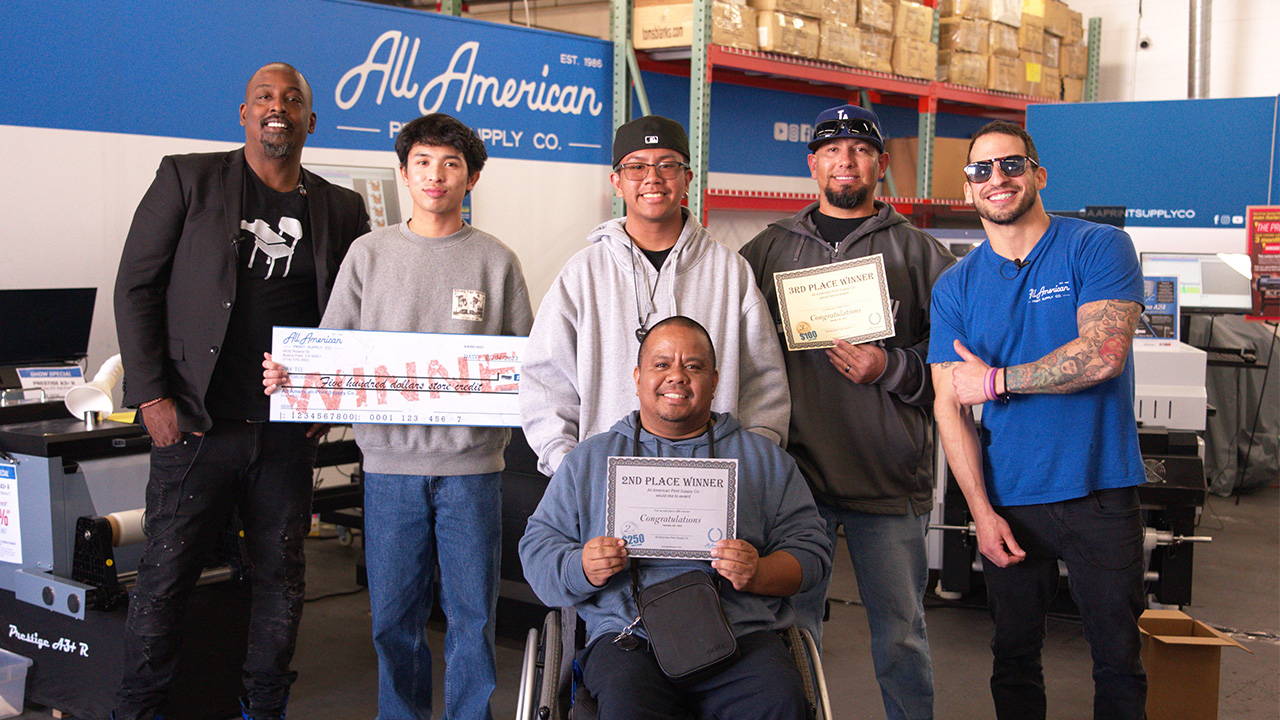 Buena Park, CA Raffle Winners Feb 2023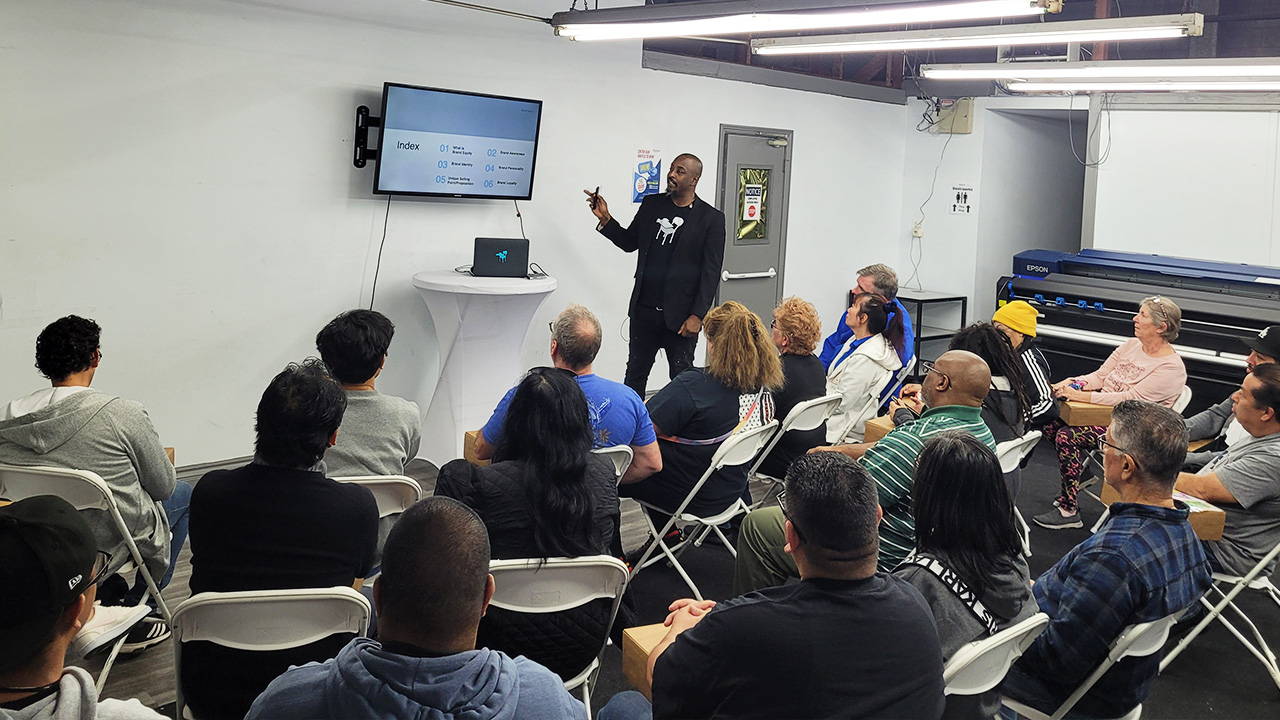 Buena Park, CA Seminar Feb 2023
Allan Wade was a guest on our Creative Corner podcast series and was dropping some gems of knowledge. For those not in the know, Allan is a successful entrepreneur influencer in the print world and works with a wide range of mediums to educate and provide print + embroidery services to his customers around the world. If you haven't done so already, check out his podcast episode here and be sure to subscribe to his channel as well. This man has been putting out awesome material for years and delivering valuable content to our print community. Don't miss out on the chance to see him speak live in person and take your questions. Who knows, we might even be able to collaborate on some material together while he is in town. Allan will be delivering thoughtful and informative seminars both Friday and Saturday. Speaking of Satuday..
This being a 2 day event, we want to offer a rich experience for those attending both days so in addition to the above mentioned activities be sure to stop by SATURDAY. Yes, we will still have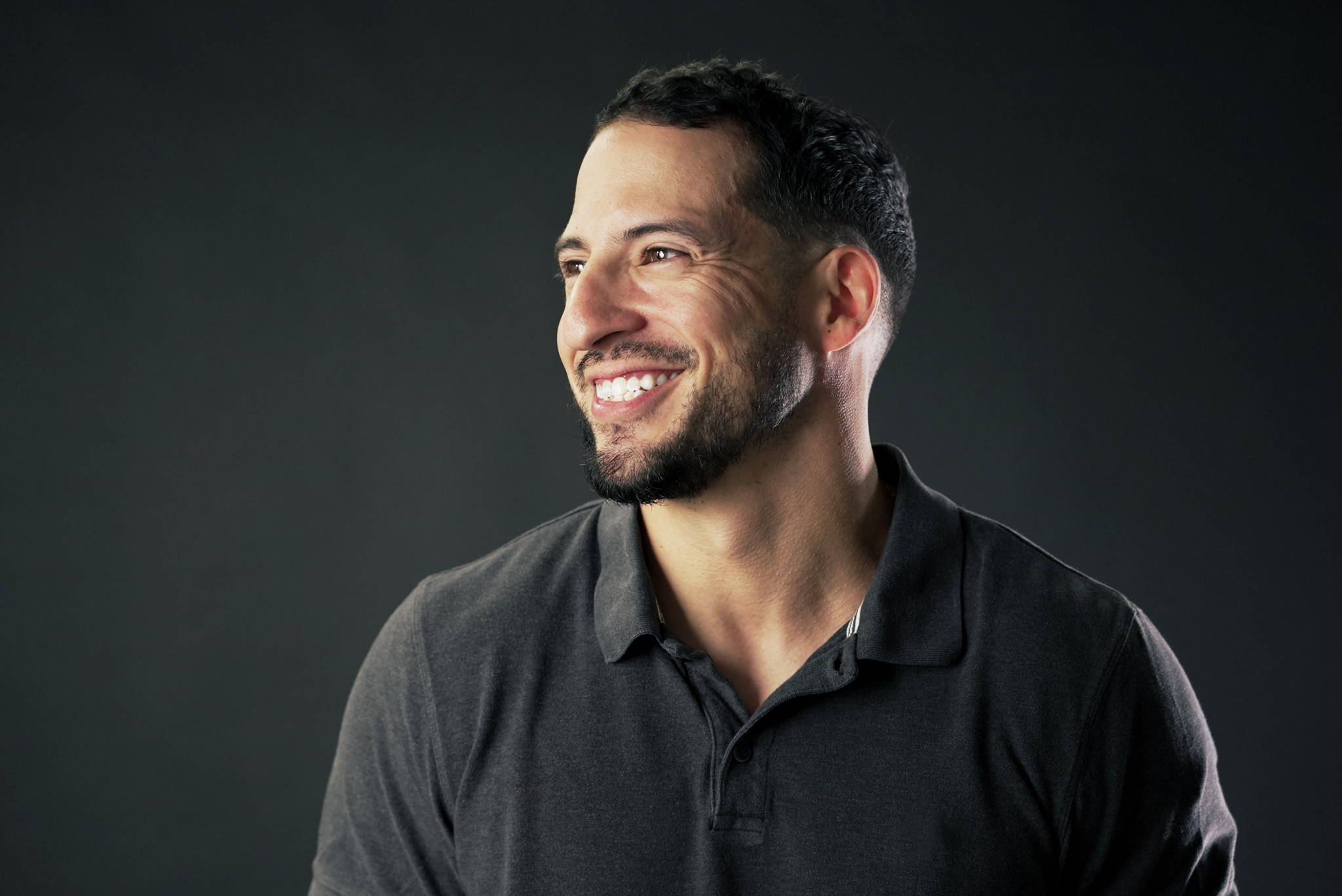 Esteven Romero began making YouTube videos back in 2017 to help new business owners learn how to use their products and grow their operation.
He has been featured in many companies content such as Siser North America, Key Print Co and more. He has been featured as a speaker/presenter nationwide across the tradeshow circuit sharing information and insight to the print community audience and brings 13+ years of experience to the table.
You can meet Estevan and more of the friendly All American Print Supply Co team by visiting the company live events calendar and our YouTube channel.