We're looking forward to seeing you at the next one!
CAlifornia Open House Recap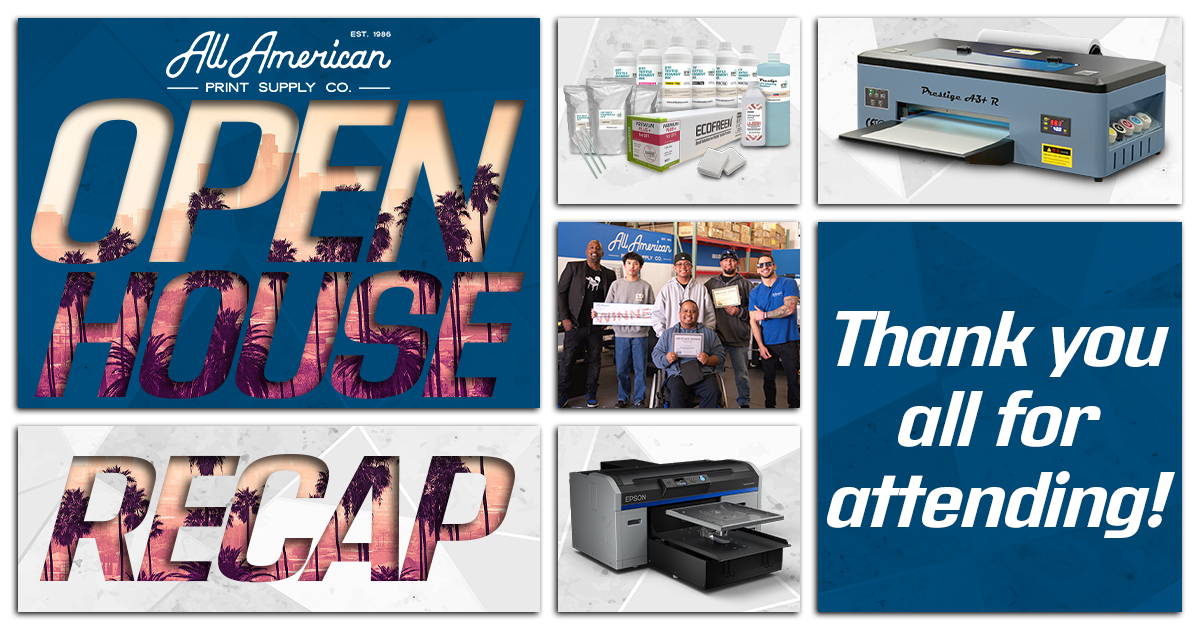 "If everyone is moving forward together, then success takes care of itself,"
A huge Thank You to all who attended!
2023 is well on its way and at All American Print Supply, things are off to a fast start! Piggy-backing off the success of this year's very first ISS Impressions Expo in Long Beach, CA comes the All American Open House. In years past, when a tradeshow was scheduled near one of our branch locations, we followed up the momentum of these industry gatherings with a sort of 'mini trade show' of sorts in the form of our Open House. Well, this year we decided to take some of the more successful elements, throw in some new surprises, and see how we could elevate the experience of what these in-house events are made of.
Fresh off its grand debut at the aforementioned tradeshow, visitors got to take a close look at the ideal mid range direct to film printer: the all new Prestige L2 16" from DTF Station. Previously, there had been a bit of a jump between DTF Station's printer options (the 13" A3+R desktop option and the high speed industrial 24" XL2). Well not anymore! Taking the compact footprint formula and efficient hourly output of the previously released models, the Prestige L2 is the perfect combination of function and affordability. Boasting 40-60 sq ft/hr, this value-packed roll printer combines quantity and quality in one user friendly system - and when paired with one of the two available 16" Seismo powder machines, we are looking at full hands-free direct to film manufacturing.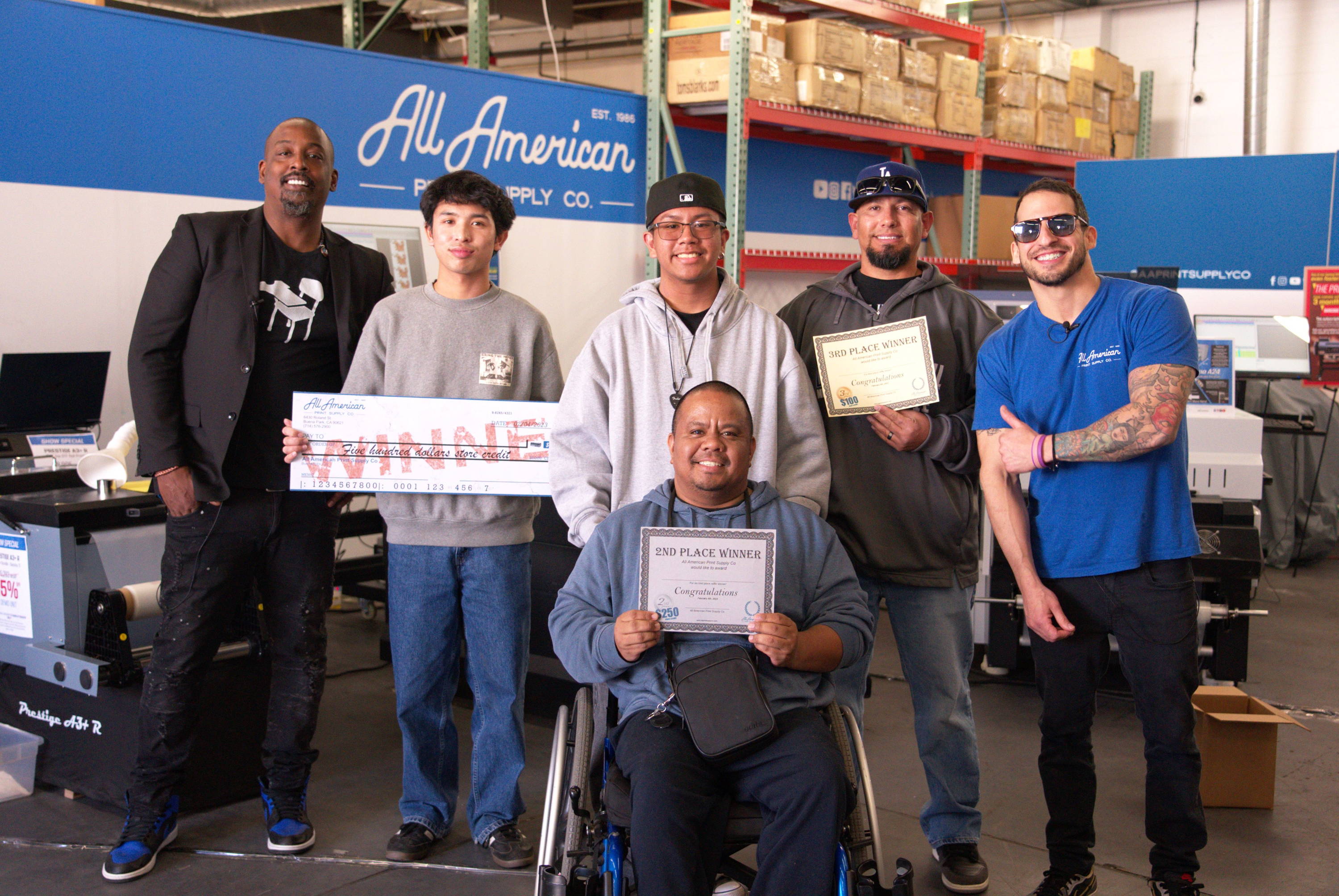 Also making their debut on the All American Print Supply Stage is Mr. Gary Ajene - or you may know him better as T-Shirt Help Desk. Gary has been a major brand T-Shirt designer for the past 20 years and along the way picked up all the tips, tricks and inside scoops on marketing and selling fantastic T-Shirts. This has parlayed into a mentor style online academy of sorts from his successful and informative YouTube channel and his course curriculum style website loaded with helpful content. When this man speaks about the garment and apparel industry you should listen! After collabing on some fun content at this past tradeshow, Gary gave two value packed seminars over the course of the open house and we could not be more appreciative to him sharing his wisdom for all the garment printing newcomers and veterans alike.
As has become tradition at the CA Open House, we had our fabulous taco man on site serving up a bevy of hot and tasty dishes fresh off the grill. The tacos are usually one of my favorite parts of the open houses we put on in California, and if the line was any indication, they were a hit! Customers in attendance also received raffle tickets which were drawn at the conclusion of day 2 to a raucous crowd where certificates and checks were awarded with the grand prize totaling $500! Throw in live demonstrations and exclusive discounts on popular products, and you have a recipe for success.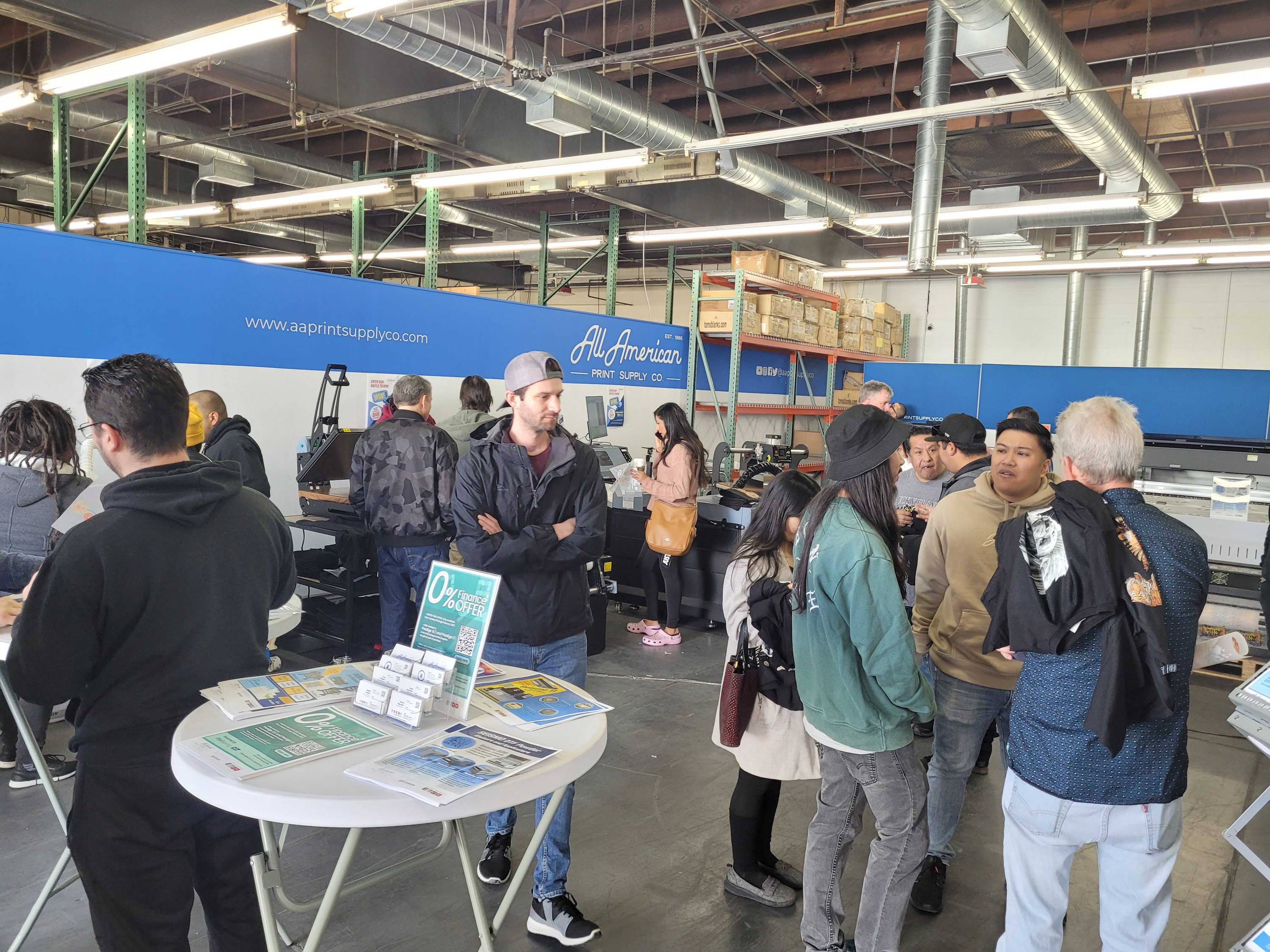 2023 is just getting started so be sure to keep your eyes peeled on our
events calendar
for more fun festivities this year!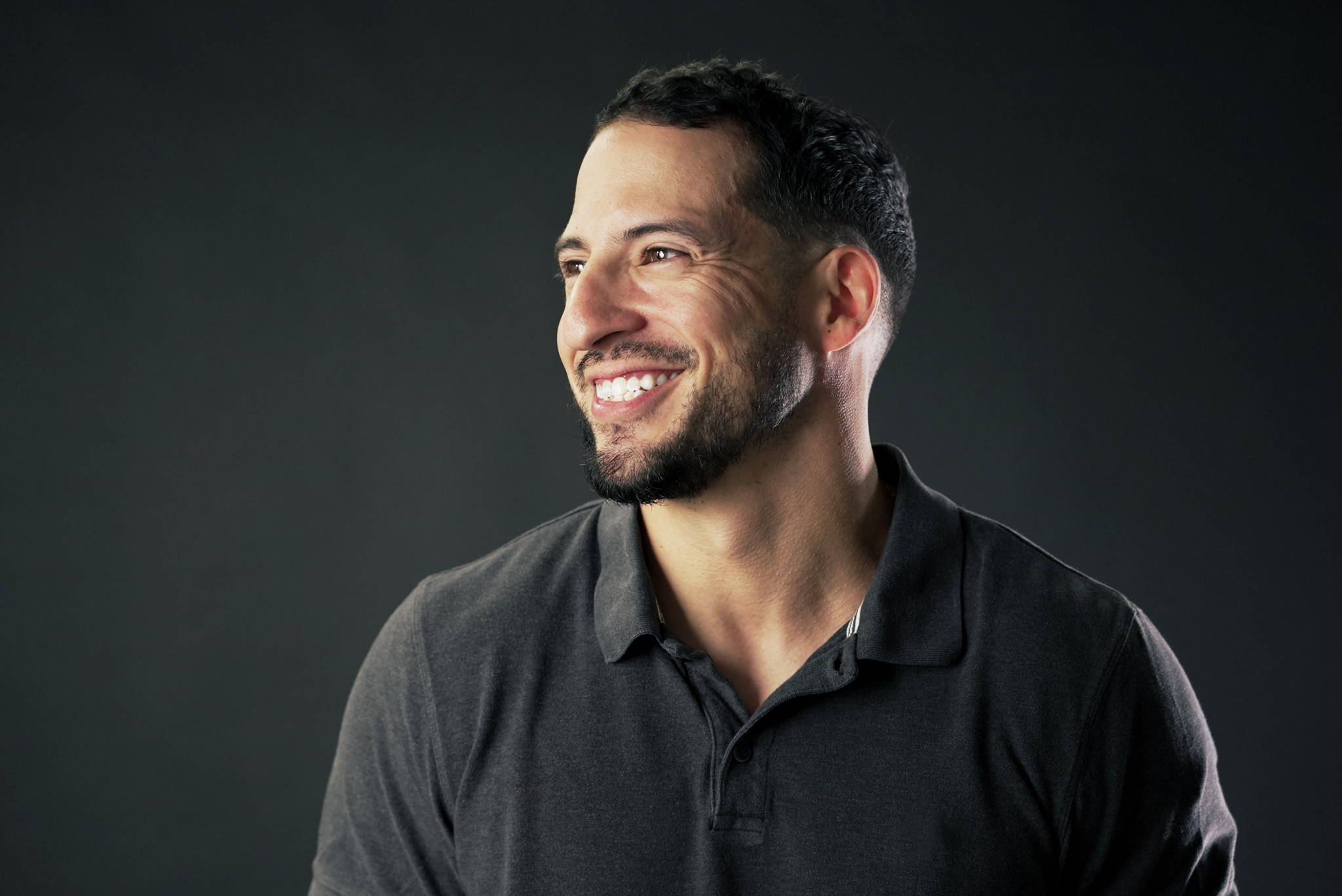 Esteven Romero began making YouTube videos back in 2017 to help new business owners learn how to use their products and grow their operation.
He has been featured in many companies' content such as Siser North America, Key Print Co and more. He has been featured as a speaker/presenter nationwide across the tradeshow circuit sharing information and insight to the print community audience and brings 13+ years of experience to the table.
You can meet Estevan and more of the friendly All American Print Supply Co team by visiting the company live events calendar and our YouTube channel.