tell me what's on your mind
up close with dtf printing
Still looking for the perfect gift this Mother's Day? We got you covered. Choose from our delicate gift set collection or customize your own.

"learn storytelling."
- Kobe Bryant (Bryant's 10 rules)
DecoNetwork Tradeshow Interview
Traveling across this beautiful country of ours we get the amazing opportunity to connect with such a wide range of print professionals from all walks of life and build lasting relationships with folks from across the industry. Recently during the crazy week that was the ISS Impressions Expo 2022 in Atlantic City, New Jersey we got the chance to catch up with our good friends over at DecoNetwork for super fun interview in the booth.
As anyone in the print community can tell you, DTF (direct to film) printing has been quite the buzz the last couple years and we are starting to see the technology stabilize. One of the stars of most the tradeshow circuit this year has without a doubt been the 24" DTF roll printer from STS Inks and Mutoh: the VJ628D. This fully OEM print set up is quite unique in that..it is actually MADE for direct to film printing. After having seen this full production beast of a powerhouse running continuously the entire tradeshow, DecoNetwork's very own Colin Hubbard had to stop by the All American booth to learn more.
DecoNetwork is a leading print shop and eCommerce management solution for the garment decoration industry. They specialize in helping businesses launch successful and scalable eCommerce businesses and increase their efficiency. With services ranging from quote management, wholesale material supplying, client organization and more they seem like the perfect compliment to take your print business to the next level.
-Estevan Romero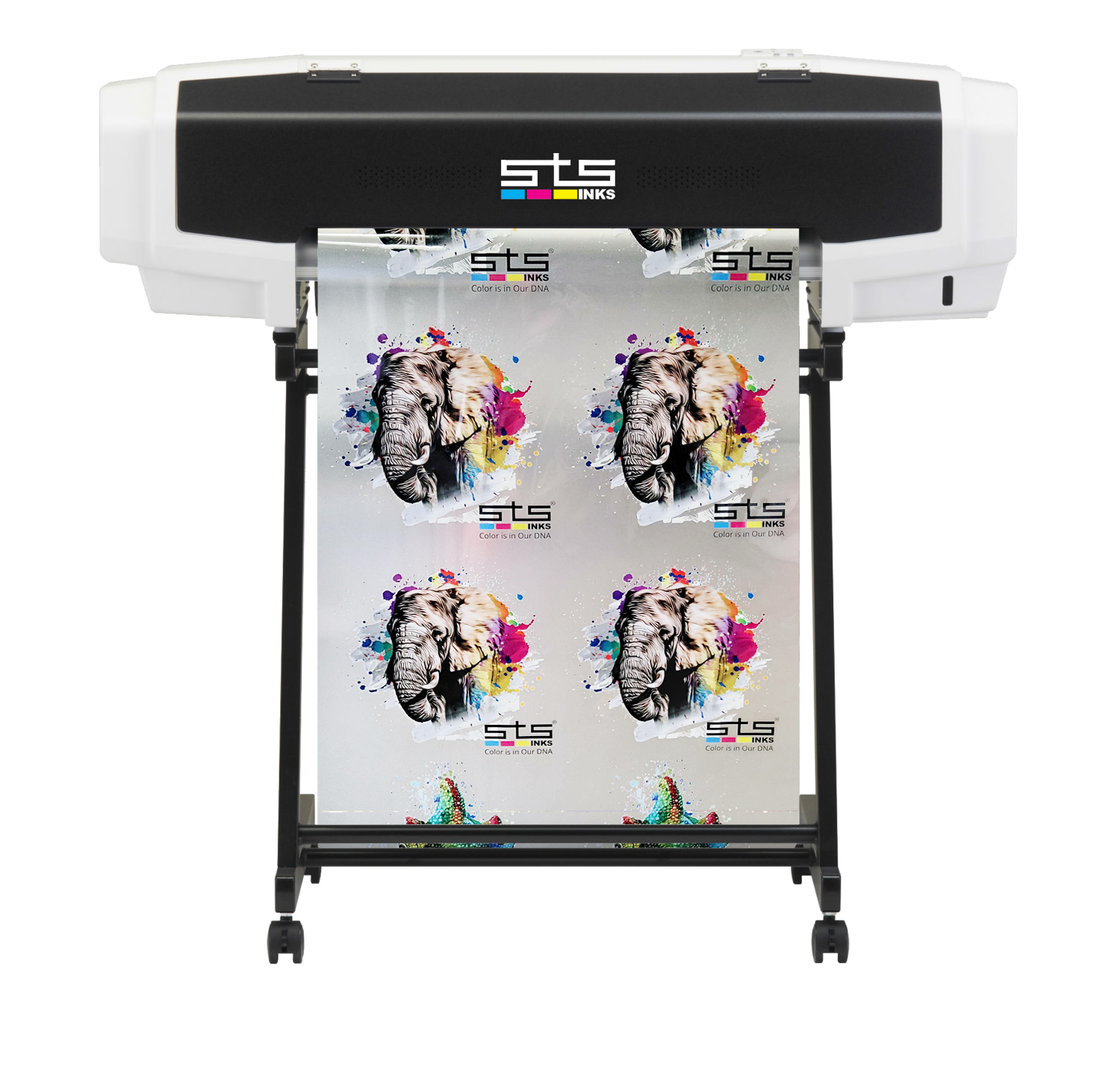 STS VJ-628D Direct to Film Printer
$7,999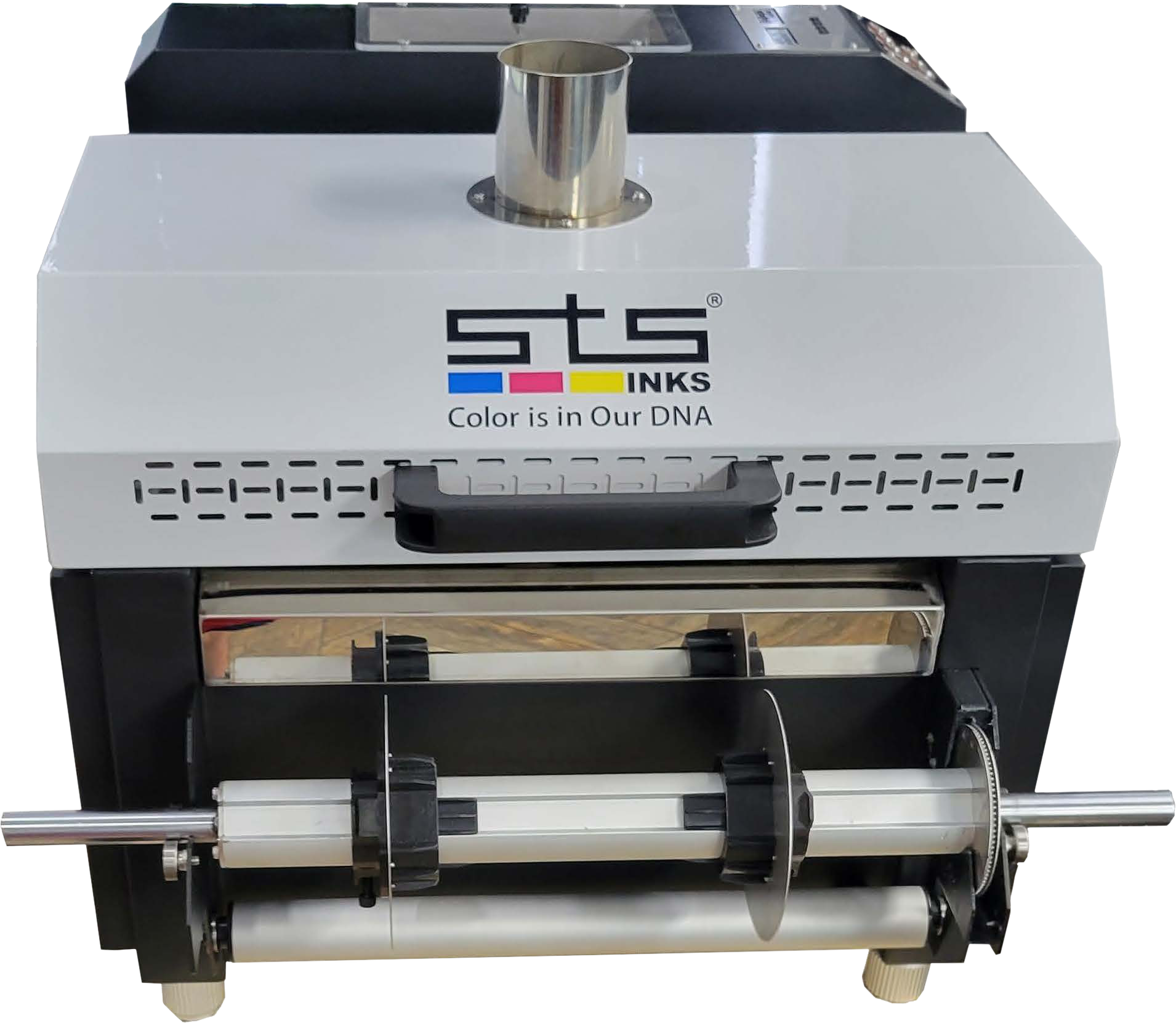 STS 13 Inch Automatic TPU
Adhesive Powder Shaker
$4,998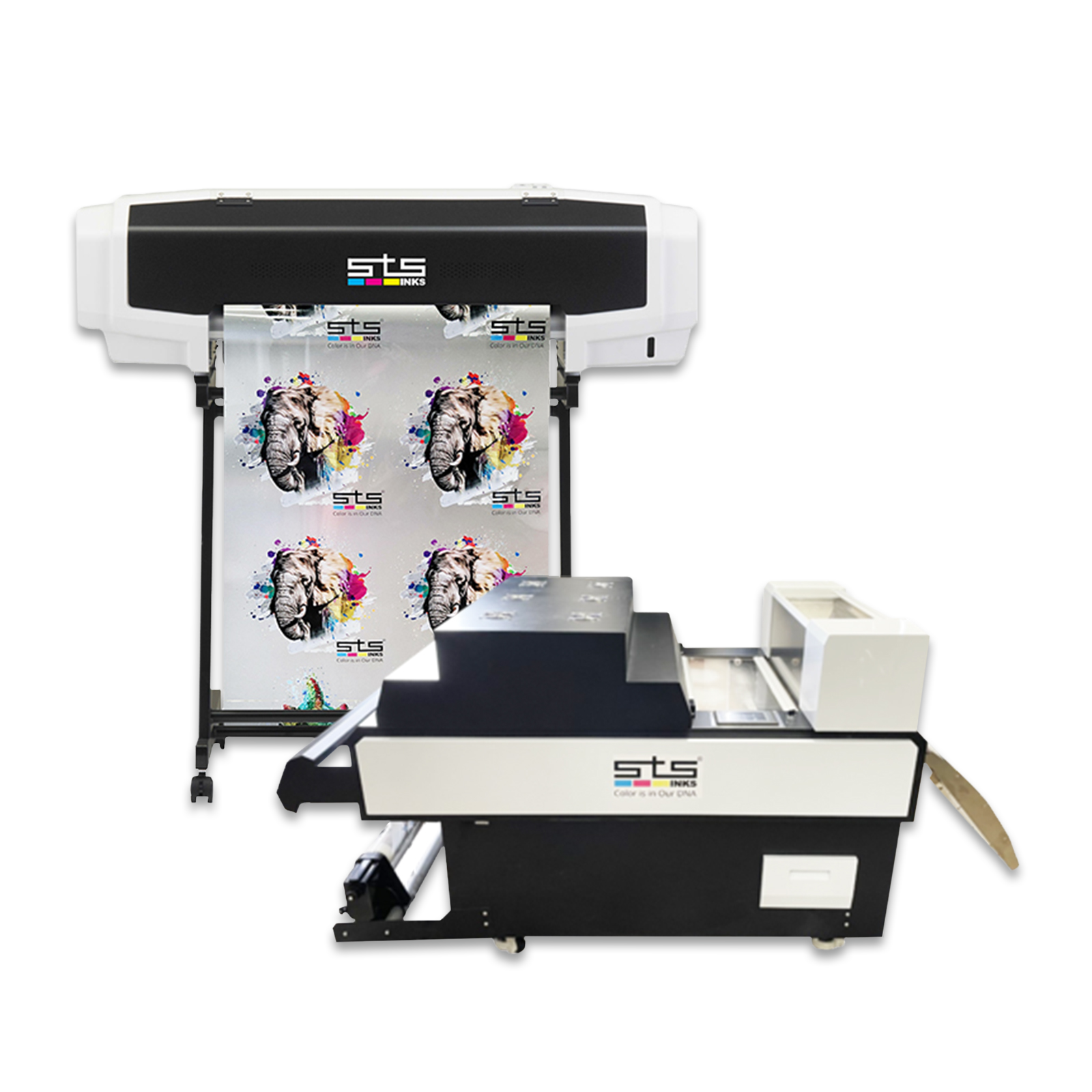 STS VJ-628D Direct to Film Printer + Automatic TPU Adhesive Powder Shaker Pro Total Package
$16,888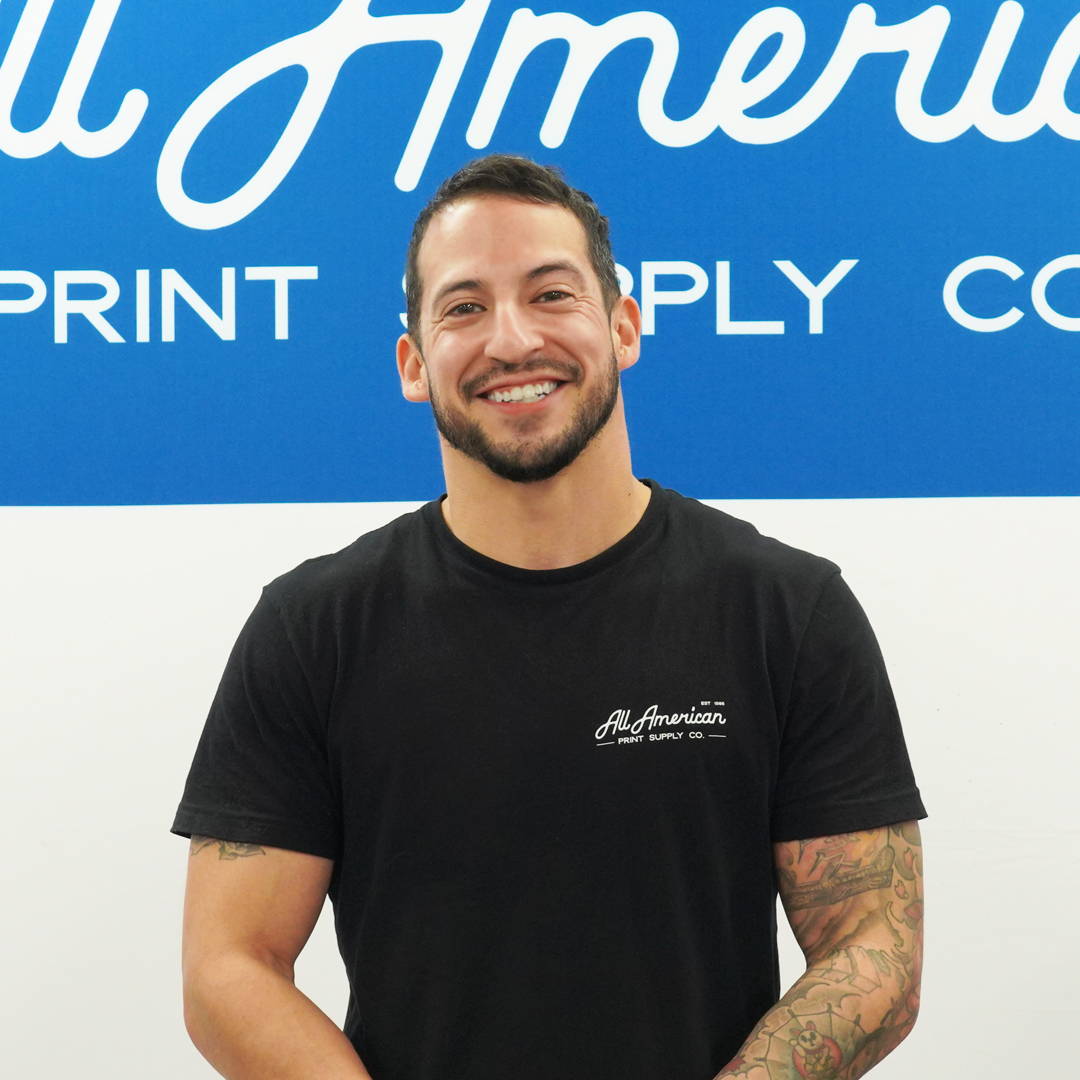 Esteven Romero began making YouTube videos back in 2017 to help new business owners learn how to use their products and grow their operation. He has been featured in many companies content such as Siser North America, Key Print Co and more. He has been featured as a speaker/presenter nationwide across the tradeshow circuit sharing information and insight to the print community audience and brings 13+ years of experience to the table.
You can meet Estevan and more of the friendly All American Print Supply Co team by visiting the company live events calendar and our YouTube channel.