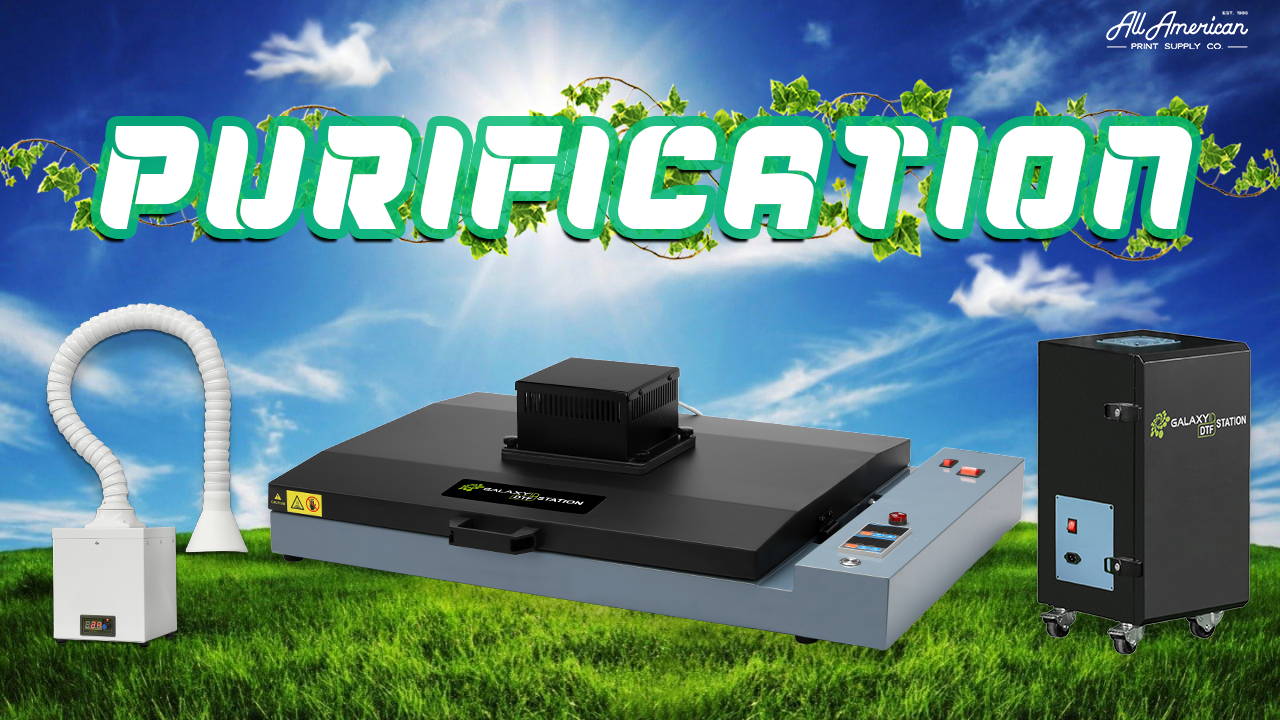 "The Hallmark of Successful People is That They are Always Stretching Themselves to Learn New Things.

"
Keeping it Clear, Always.
To say direct to film has taken over the print world might be an overstatement, but we would be remiss to not acknowledge it has taken the community by storm. Over the last few years, we have seen such an emergence in DTF printing and there has been no shortage of printers, inks, powders, and supplies coming from all over the world. While here at All American Print Supply all of our products are tested and certified for safety before being brought to market (for manufacturing staff and customers of all ages), direct to film, like any printing method, comes with its own set of safety requirements and recommendations. When it comes to dtf printing, there will be a degree of steam or vapor that is produced in the process - not stuff you want billowing into your work space. That's where purification comes in.
The steam and vapor produced during direct to film production is perfectly normal. The ink used is water based and once printed the wet ink is applied with hot melting powder. After that, the powder is then dried to the wet print under high heat - it is during this stage that the some of the water may turn to a gaseous state and become visible. Not what we want. Depending on what manner of transfer preparation your air purification can vary as far as how things are set up.
For those who are preparing their direct to film with the use of a separate oven, nine times out of ten we will be needing a separate air purifier. These vacuum powered devices will run on their own power connection and do not pull much electricity. These often times will have a hose attachment to allow flexibility in workplace arrangement to configure your different devices. A good purifier will be outfitted with consumable internal charcoal and HEPA filters to maintain a level of purity in the air as well as a clear, non foggy work space.
An exception to this would be the Phoenix Air curing oven from DTF Station. This oven is very convenient, as it has a built in purifier with separate charcoal and HEPA filters that are easily accessible. This not only eliminates the need for a separate device, but also can speed up production by having everything in one appliance with one less plug to be occupied for electrical. This is similar to the filtration you will see built into larger roll to roll direct to film set ups.
With roll to roll DTF, graphics are printed continuously onto a sheet of film, which is then fed into a powder machine that applies the melting powder, agitates off any excess, and feeds the film into a conveyor tunnel dryer. It is here the heat is applied to the wet, powdered print to cure before being wound back up on a take up reel. Most industrial options in this style will have larger format air purification built in, like the Phoenix Air just on a larger scale. If you are looking into a roll to roll system that does not include built in air purification, you will want to build out your set up with a separate air purifier device like we mentioned earlier. Something a little larger would be ideal depending on the size of your dryer ONLY if the powder machine is not outfitted with a built in system. It is worth noting that many times the roll to roll powder machines with built in filtration may require special electrical or professional installation and wiring.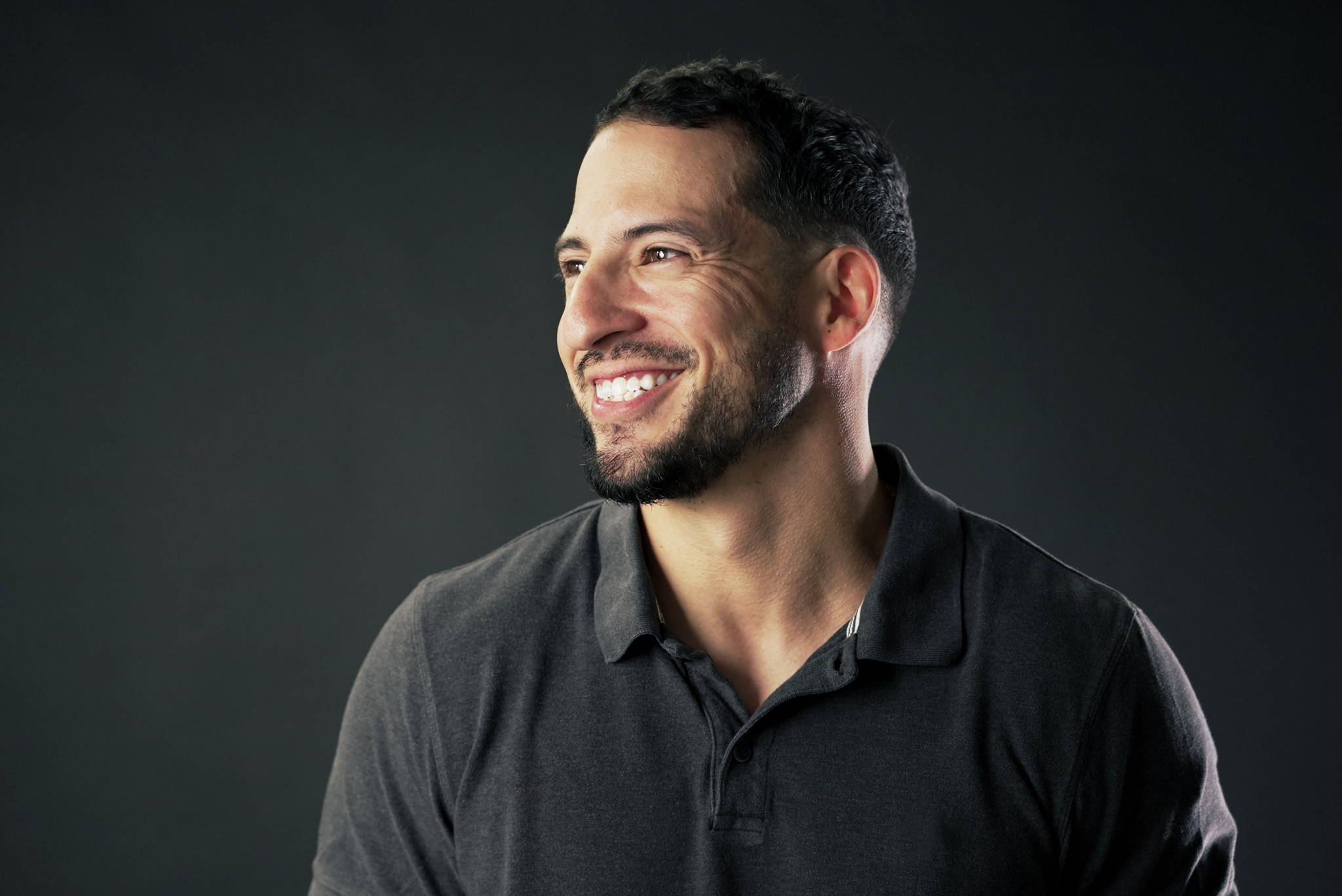 Esteven Romero began making YouTube videos back in 2017 to help new business owners learn how to use their products and grow their operation.
He has been featured in many companies content such as Siser North America, Key Print Co and more. He has been featured as a speaker/presenter nationwide across the tradeshow circuit sharing information and insight to the print community audience and brings 13+ years of experience to the table.
You can meet Estevan and more of the friendly All American Print Supply Co team by visiting the company live events calendar and our YouTube channel.