Let 2022 be the last year you ever half step ANYTHING!
New Years Resolution-Expansion for growth with DTG and DTF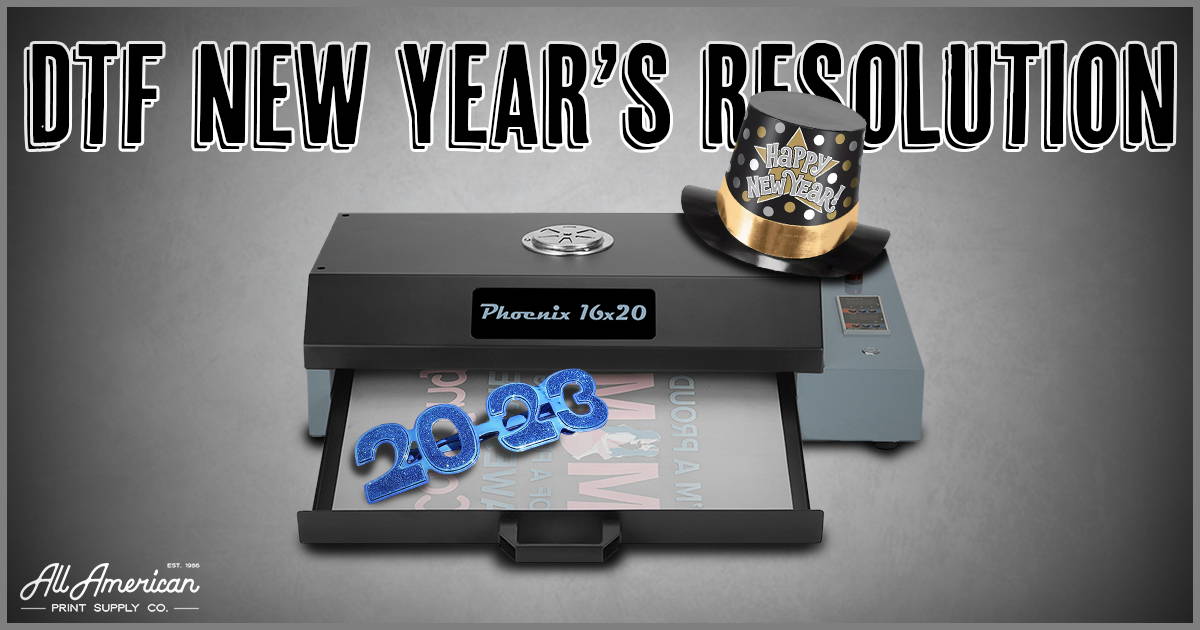 "My New Year's resolution was to stop saying 'You go, girl' to myself."
New Year's Resolution, in English, is defined as: a promise that you make to yourself to start doing something good or stop doing something bad on the first day of the year. This broad range of a definition can include little things such as: eat healthier, quit smoking, exercise more, etc, etc. Why not apply this to your printing business?
2022 has been called the year of "DTF" and it's not hard to see why. With the stabilization of the technology and the emergence of new add-ons to streamline this practice further, why not resolve to expand your operation? Whether you are a sheet-to-sheet printer or run direct to film roll production, it may have been easy to miss some of the items on the list to take your current set up into next year and beyond.
Let's start with the sheet printers: for many of us in the early stages of direct to film printing we may be using our heat press to cure our transfers. Why not? You already have a heat press, it can dry the transfers AND press them. Sounds simple enough - until it comes to manageable growth and scaling your business. If your heat press is occupied hover drying dtf prints, your actual garment manufacturing is at stand still. The answer to this is a curing oven. Like a chef in the kitchen, you can now have your printer busting out transfers, heat press applying finished transfers, and the oven prepping more transfers to use. This is how a small business should flow - everyone doing their part.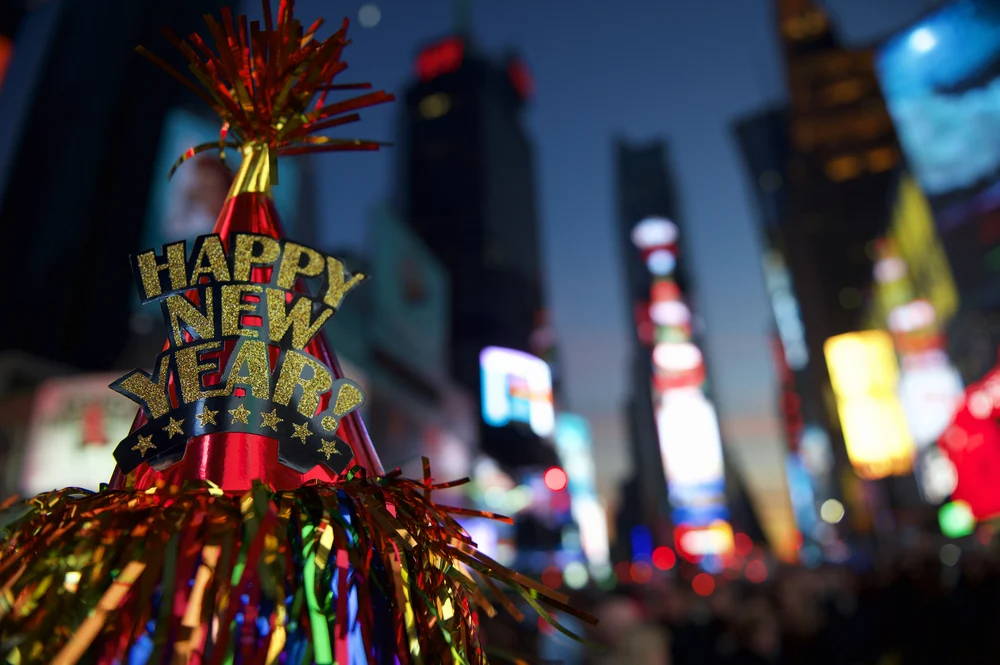 If someone is printing sheet-to-sheet, they are probably powdering their DTF transfers by hand before their choice of drying method. For the direct to film sheet printer this has been seen as a mandatory MANUAL step in the process - until now. We have seen the release of a machine that not only applies the hot melt powder to wet print, but even shakes off the excess. Seeing as this sort of automation has been typically reserved for DTF roll printers only, this is kind of a big deal. 2022 saw the release of the Seismo S20 and the Ecofreen Cyclone, as just 2 examples of the many DTF powder shakers and applicators out there. Both designed with efficiency in mind, these can shift your DTF sheet printing workflow into the fastlane, regardless of printer model.
Since we have covered powdering and drying components in this DTF expansion editorial, it is worth mentioning safety. Did you know that steam or vapor is released in the drying stage of the direct to film process? This does not mean we must run ventilation exhausts to keep our work space safe, a simple air purifier can do the trick. A functional air purifier will offer an adjustable (and lengthy) hose to connect to the exhaust of your drying apparatus (oven or take up reel system). These can provide up to 99.97% air purification and should come with a HEPA filter for best results. These low volume instruments will keep your work area clean and free of any gaseous discharge from curing the powder to your wet prints. While these can connect to the above mentioned ovens, you will almost certainly see these connect to all in one devices that powder, shake and dry DTF prints.

No DTF roll printer would be complete without a dedicated powder machine for full hands free operation. The Seismo line of DTF powder machines come in a variety of sizes, speeds and electrical configurations. Let 2022 be the last year you ever half step ANYTHING.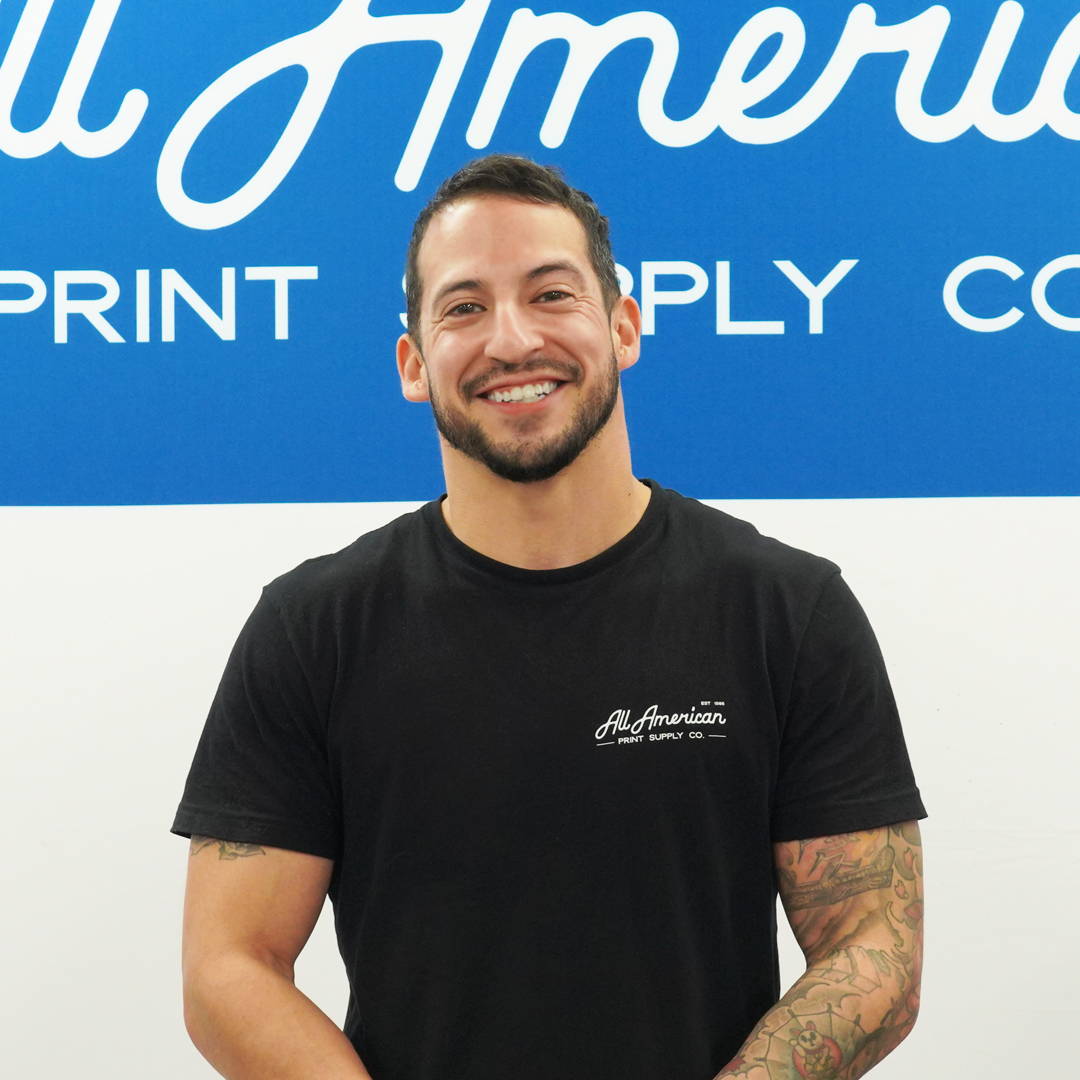 Esteven Romero began making YouTube videos back in 2017 to help new business owners learn how to use their products and grow their operation. He has been featured in many companies content such as Siser North America, Key Print Co and more. He has been featured as a speaker/presenter nationwide across the tradeshow circuit sharing information and insight to the print community audience and brings 13+ years of experience to the table.
You can meet Estevan and more of the friendly All American Print Supply Co team by visiting the company live events calendar and our YouTube channel.