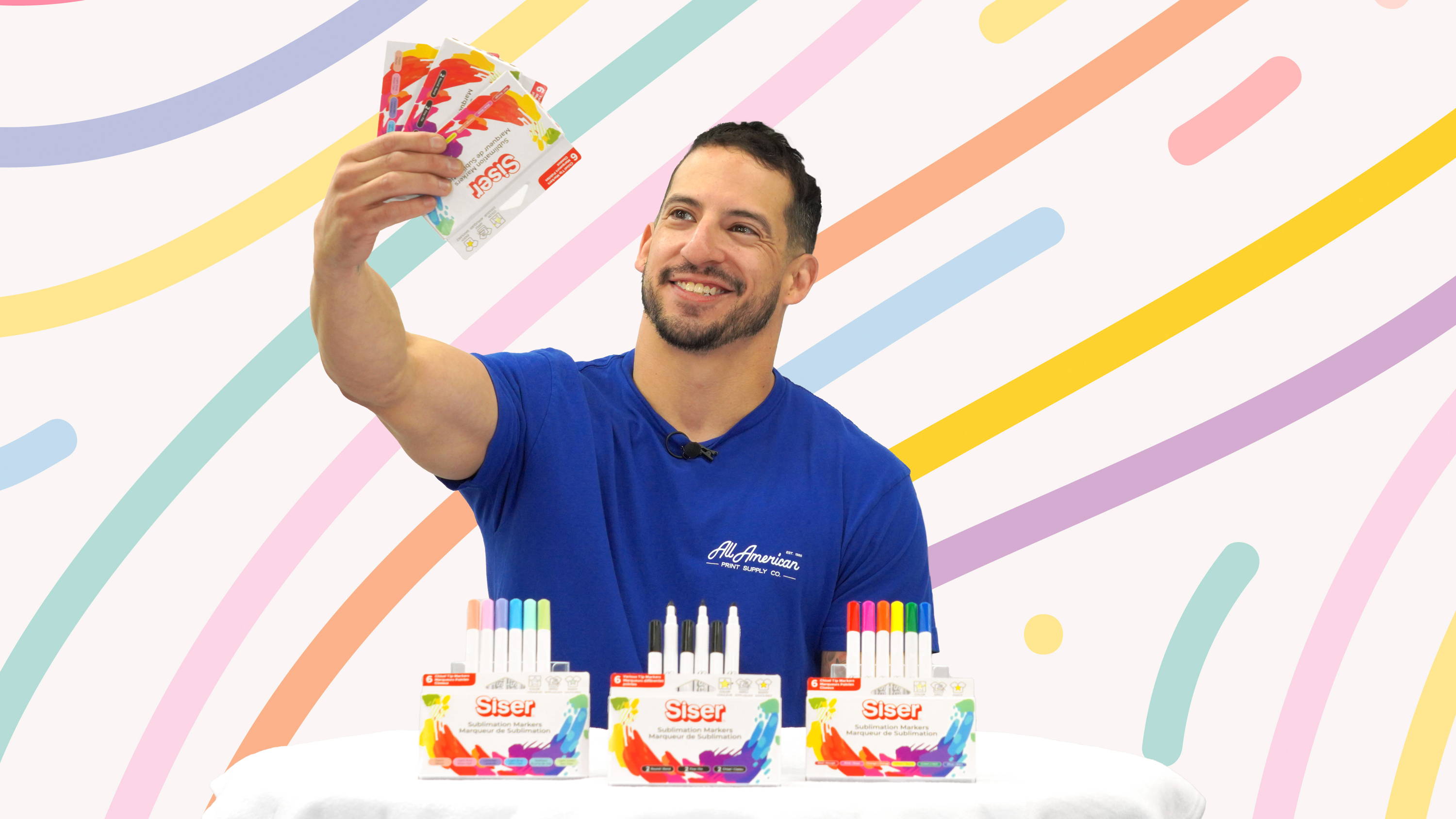 "EVERYTHING YOU CAN IMAGINE IS REAL"
- Pablo Picasso
We are proud to be an authorized distributor for the Siser North America line of heat transfer products. Last year we even had the world famous Joe Piazza exhibit with us in our booth at ISS Atlantic City - love you, Joe! Now, Siser North America is probably best well known for their top of the line heat transfer vinyl but did you know they offer sublimation products as well? We are thrilled to announce the arrival of the all new Siser Sublimation Markers - available now!
What are the Siser Sublimation Markers you may ask? Well let me tell you, the patented sublimation ink system in each of these markers allows you to take custom, hand drawn artwork and turn it into permanent works of art! Simply draw on REGULAR COPY PAPER, apply heat and you can start transferring onto all sorts of substrates such as mugs, keychains, coasters, mouse pads, polyester fabric and MORE!
The Siser Sublimation Markers come in three fun packs to start designing: Black pack (which includes 2 Round Tip, 2 Fine Tip and 2 Chisel Tip, the Pastel Pack (Peach, Light Pink, Lavender, Light Blue, Seafoam and Light Green), and the Primary Pack (Red, Pink, Orange, Yellow, Green and Blue). And did I mention these hand drawn transfers can be applied with a home iron?
If you have been considering diving into sublimation but hesitating about investing into another printer this is a great way to dive and test the waters while having some fun! Let your creativity shine with Siser Sublimation Markers. While these markers may look and feel like your normal writing utensils, they are anything but. We now have the power of sublimation in our hands!
-Estevan Romero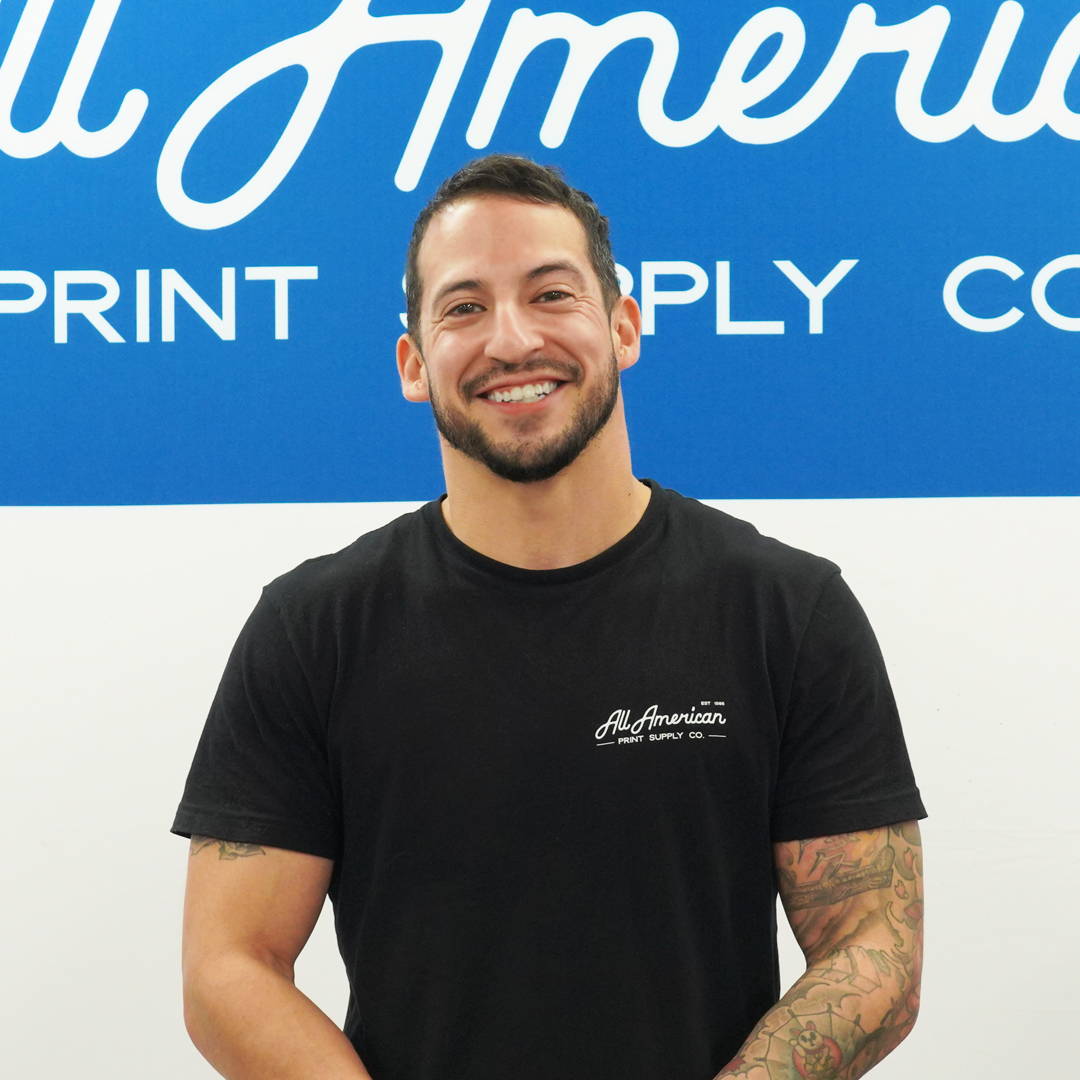 Estevan Romero
Brand Marketing Lead
Esteven Romero began making YouTube videos back in 2017 to help new business owners learn how to use their products and grow their operation. He has been featured in many companies content such as Siser North America, Key Print Co and more. He has been featured as a speaker/presenter nationwide across the tradeshow circuit sharing information and insight to the print community audience and brings 13+ years of experience to the table.
You can meet Estevan and more of the friendly All American Print Supply Co team by visiting the company live events calendar and our YouTube channel.