"once you know what failure feels like,
determination chases success."
- Kobe Bryant
SUBLIAMTION FAQ: Troubleshooting Webinar
Things calmed down a little bit (relatively) around here at All American Print Supply this past month in February – at least from a travel schedule stand point. We had some time to get back on our webinar schedule and the topic this time was SUBLIMATION. With inventory supply stabilizing now on the popular Epson models the F170 and F570 we are seeing a nice spike of interest in this sort of printing and more people diving into the space. With the increased sublimation printer sales comes with increased tech calls on some of the more entry level questions concerning dye sub so we thought what better way than to do a webinar on this topic and we had a huge turn out of registrants who showed up – THANK YOU!
In this informative webinar, Estevan Romero went over what sublimation is as a process, what are the needed equipment pieces and recommended supply items to make this method work. With finished product examples showing some of the potential for both fabric and hard surface printing, this is certainly a vertical you can incorporate into your existing business especially if you are already heat pressing other transfers already. And with the ink prices on these Epson sublimation printers can you really afford to NOT be offering sublimation?
This printing method is very unique in that it is literally a permanent process – we are physically dying the surface of compatible materials or specially treated substrates so there is 0 hand feel. Dishwasher and microwave safe, I would certainly say drinkware (such as coffee cups) are probably the #1 selling sublimation blank item and commonly seen in retail locations but there is a wealth of sublimation items on the market for customizing.
One item that was mentioned during the webinar that may be of interest was Siser Easy Subli printable heat transfer vinyl. Something to note about dye sublimation is that there is no white ink meaning the background of your substrate will be the background of the finished transfer. What that really boils down to is white or very light material application. With Siser Easy Subli printable vinyl you can use your sublimation printer to produce images onto the vinyl (which is white) and then apply onto dark fabric and still keep our color accuracy.
Make sure you head over to the YouTube channel, hit that red subscribe button and tap that post notification bell so you are always the first to know about any of our awesome new print related content. We have an assortment of tutorials, walk throughs, product spotlights, tradeshow coverage and webinars presented in a high energy and educational format. With content added weekly, you don't want to miss out!
-Estevan Romero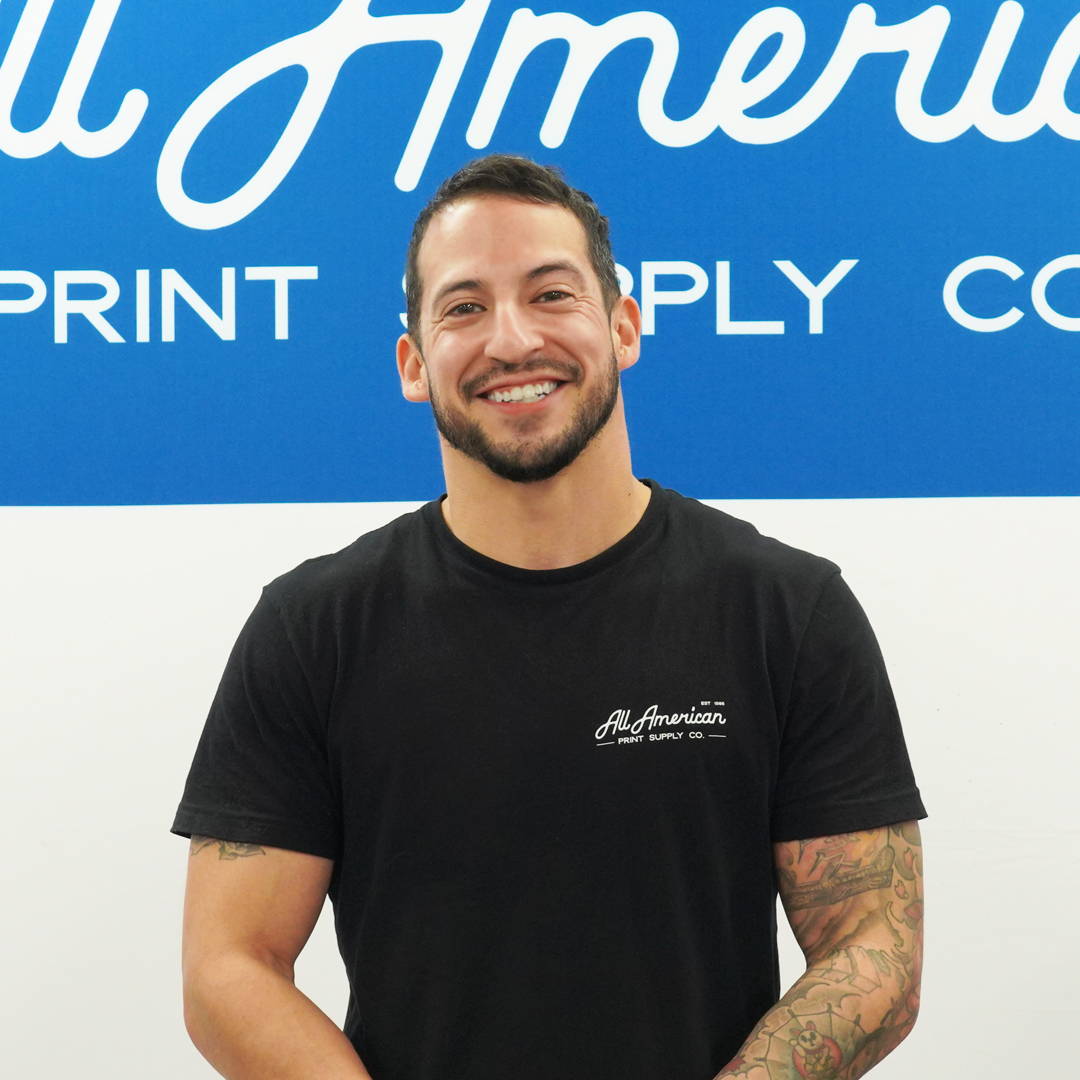 Esteven Romero began making YouTube videos back in 2017 to help new business owners learn how to use their products and grow their operation. He has been featured in many companies content such as Siser North America, Key Print Co and more. He has been featured as a speaker/presenter nationwide across the tradeshow circuit sharing information and insight to the print community audience and brings 13+ years of experience to the table.
You can meet Estevan and more of the friendly All American Print Supply Co team by visiting the company live events calendar and our YouTube channel.