Another addition to the aaprintsupplyco family
New AA Prisma Heat Presses!
Time to introduce the all new AA PRISMA HEAT PRESS line from All American Print Supply! Take a look with us as we go over features, functions, warranty and more! After rounds of testing and refinement we are proud to announce this all new collection of high quality heat press equipment- available in clamshell, auto-open and swing away!
Whether you are running #directtogarment, #DTF, #sublimation or #whitetoner laser transfers, there is a heat press for you!
Still looking for the perfect gift this Mother's Day? We got you covered. Choose from our delicate gift set collection or customize your own.

"if you do not believe in yourself, no one will do it for you"
- Kobe Bryant
Heat presses – no matter in what capacity we are operating in the garment decorating field, more than likely a heat press is going to be involved. Be it dye sublimation, white toner laser transfer, direct to garment or even DTF transfers this is a building block in the foundation of our business. As we continue to navigate through the global pandemic and supply chain issues we have all felt the effects, especially in our industry – and while this may have led to longer more extended lead times, this does NOT mean to run out and purchase a no name heat press off Amazon or eBay with no warranty.
Let's talk about the all new line of high quality heat press machines from All American Print Supply : the AA Prisma Heat Press. After lots of planning and feedback from our print community as to what features and functionalities are important, we are proud to present to you three awesome choices for that missing heat press in your life. Let's look at the entry level model aptly named the AA Prisma Sentry: this no frills heat press is going to be a hit with customers for its attractive price point and robust construction. Time, temp and pressure setting adjustability this heat press would be ideal for personal or home use application with a variety of printing methods as well as serving as a strong secondary press if you are experiencing traffic jam bottle necks in your work flow with your main machine.
Moving along here to the AA Prisma Auto: function and form in one great machine – this press is loaded with features. Firstly, this heavy duty clam shell heat press is equipped with an electromagnet that when closed is used to keep the heat press locked securely for the set amount of time before opening on its own at the end of the countdown in a nice, smooth, controlled motion. My personal favorite feature on this press has got to be the slide out drawer style lower platen – no longer must our hands get in such close proximity to the heating element! Throw in the fact this machine's lower platen is fully threadable, what more could you ask for in a heat press?
Which brings us to our final press in the all new Prisma lineup – the AA Prisma Swing. As the name implies, this unit is what we call a 'swing-away' style heat press where the upper platen lifts straight up and then away allow for even contact on your most thickest items with ease. Great for items other than garments, this machine is a sublimation printer's dream. Also equipped with a fully threadable lower platen, we can specifically targe what side of the garment we are working on no trouble. Thanks to the straight up and down nature of the opening motion, the press is great to perform 'hover' drying on things such as pretreat, wet ink or even cooking hot melting powder onto fresh DTF prints.
-Estevan Romero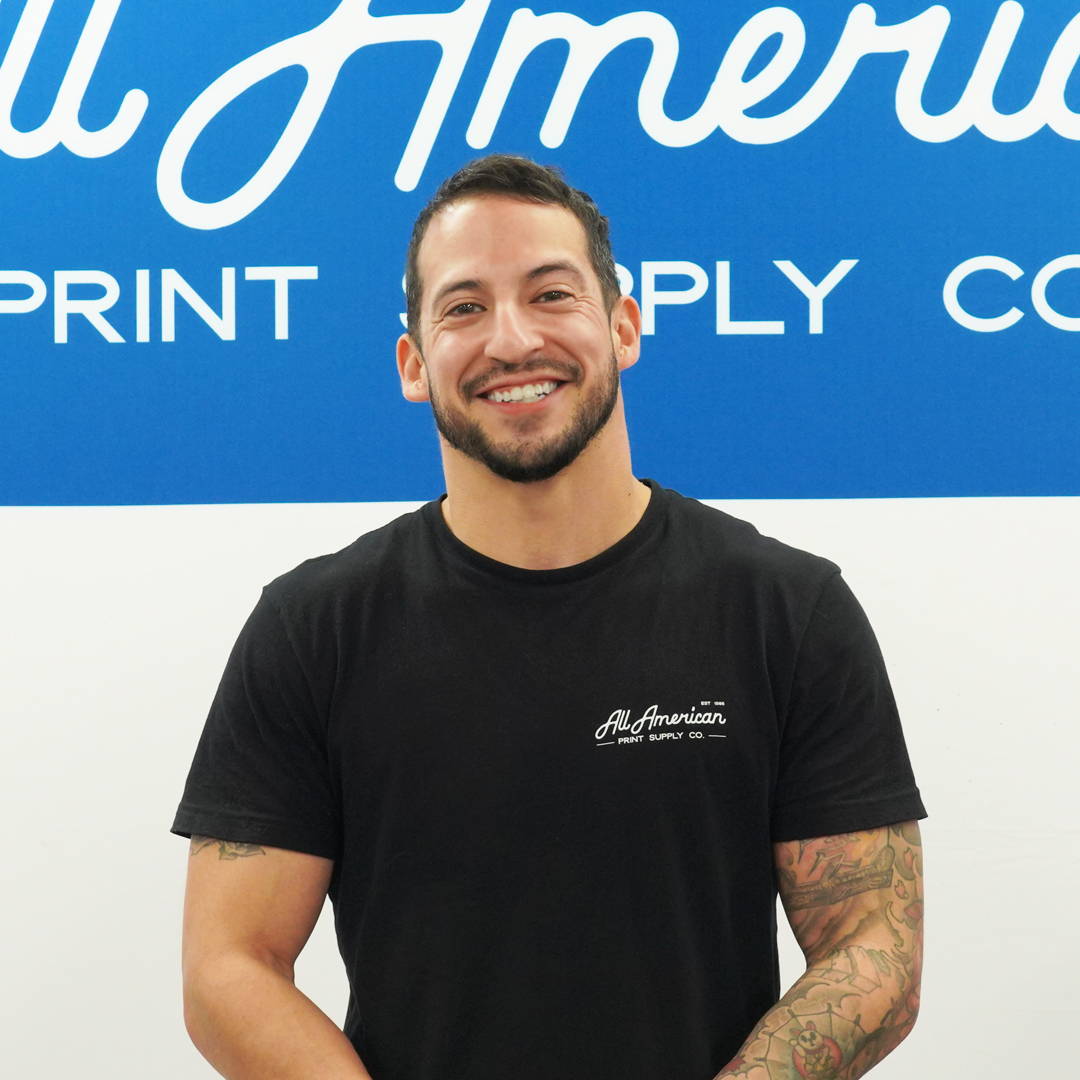 Esteven Romero began making YouTube videos back in 2017 to help new business owners learn how to use their products and grow their operation. He has been featured in many companies content such as Siser North America, Key Print Co and more. He has been featured as a speaker/presenter nationwide across the tradeshow circuit sharing information and insight to the print community audience and brings 13+ years of experience to the table.
You can meet Estevan and more of the friendly All American Print Supply Co team by visiting the company live events calendar and our YouTube channel.