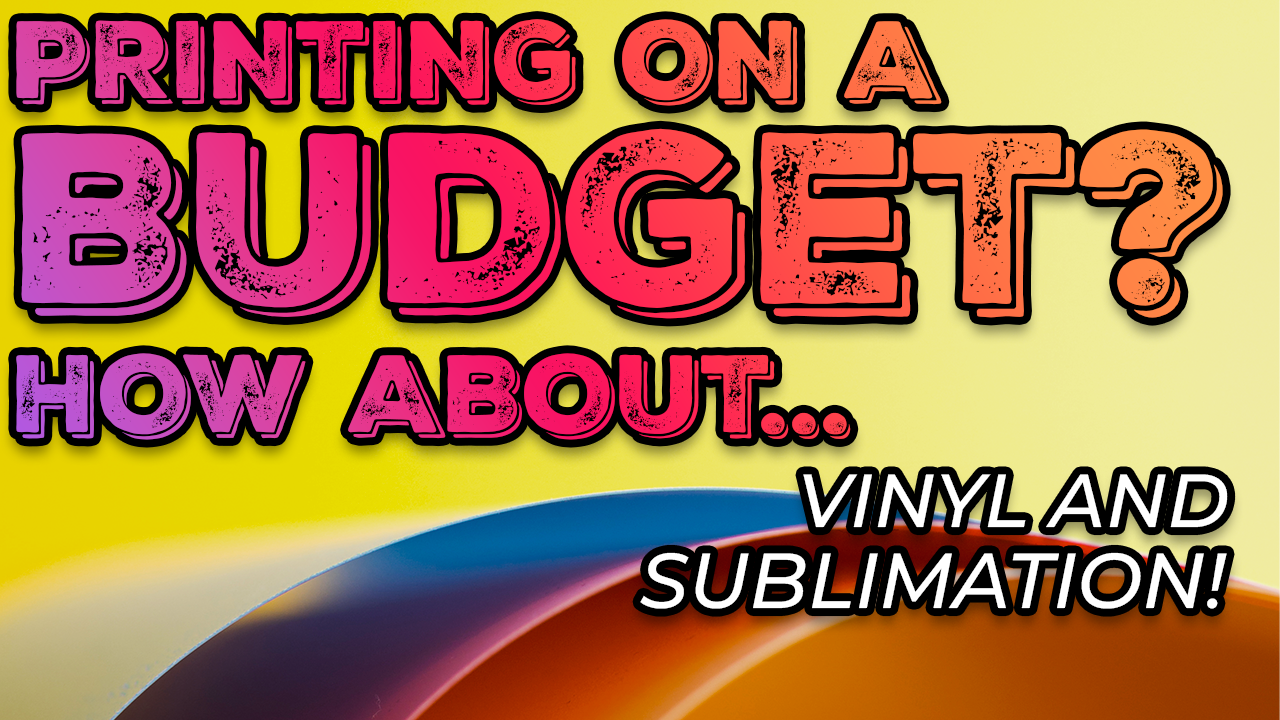 "Before printing was discovered, a century was equal to a thousand years.

"

― Henry David Thoreau
At All American Print Supply we pride ourselves on being a one-stop-shop for, not only all of your printing needs, but for all of the different printing budgets. Just because our focus seems to be on direct to garment and direct to film, does not mean we are without options for those looking to get started with custom apparel. Today we want to look at 'Printing on a budget'. Did you know you don't have to necessarily 'print' to get started with producing your own custom goods? You might and today we are going to look at heat transfer vinyl and sublimation. While stand alone disciplines in their own right, when combined together, you really have a broad range of offerings you can provide out of the home.
Heat transfer vinyl is a special sort of material that has a variety of different colors, effects and finishes. This is commonly seen cut into different designs, text, and numbers for customizing a variety of garments. What do we need? Well, aside from the heat transfer vinyl, you will need a vinyl cutter - these have become more commercial in recent years and can be found in retailers local and online. The job of the cutter is to take the heat transfer vinyl and etch into the designs you wish to apply. Heat transfer vinyl is arguably the lowest entry price choice to get started producing your own custom goods. The cutter can be had in a desktop size for less than most printers, and the material itself is not very expensive, especially if purchased in rolls.
Many seasoned decorators begin their journey into custom apparel with this medium, and this is the first step for some of us here at All American as well. There is minimal preparation involved as far as getting started and the programs to run these machines are not super complicated. You can easily go from concept to finished project with heat transfer vinyl, and the material itself has come along way giving a softer hand feel and professional appearance. Glow in the dark, reflective, glitter, foil and primary colors are just a few of the options to choose from when it comes to HTV.
Sublimation printing is a very specific decorating method, and, in my opinion, shines especially bright with hard surface products. When it comes to material this method does call for a high percentage of polyester (ideally 100%) and WHITE in color. This is because the sublimation printer will produce images in CMYK and will utilize the white in the paper or substrate to provide that where needed in the design. To get started with sublimation printing you will need a sublimation printer, sublimation ink, and sublimation paper. This process involves printing your images out, and then applying them with a heat press. The main pro here is that this process is 100% permanent because we are dying the surface of the item through sublimation. You cannot feel it and it will not fade or weather from the item sublimated.
In regards to what we can sublimate ASIDE from white polyester, the possibilities cover a library of hard surface products. Drinkware is the most popular by far, specifically the 11oz coffee mug. You likely see sublimation work all around you, and just didn't realize it before. Other popular items include: awards, plaques, mouse pads, keychains, dog tags and my personal favorite - photo panels. The items used in sublimation are treated with an invisible polymer film coating that allows them to accept the sublimation process through heat transfer and makes them permanent.
Aside from the specific machines mentioned (vinyl cutter + sublimation printer), you will need a heat press. Whether it is a traditional press for items that lay flat such as apparel and awards or a mug press for drinkware that will feature a circular heating element, you're going to need one. These two methods alone can make for a full service print shop offering a wide range of goods for your customers.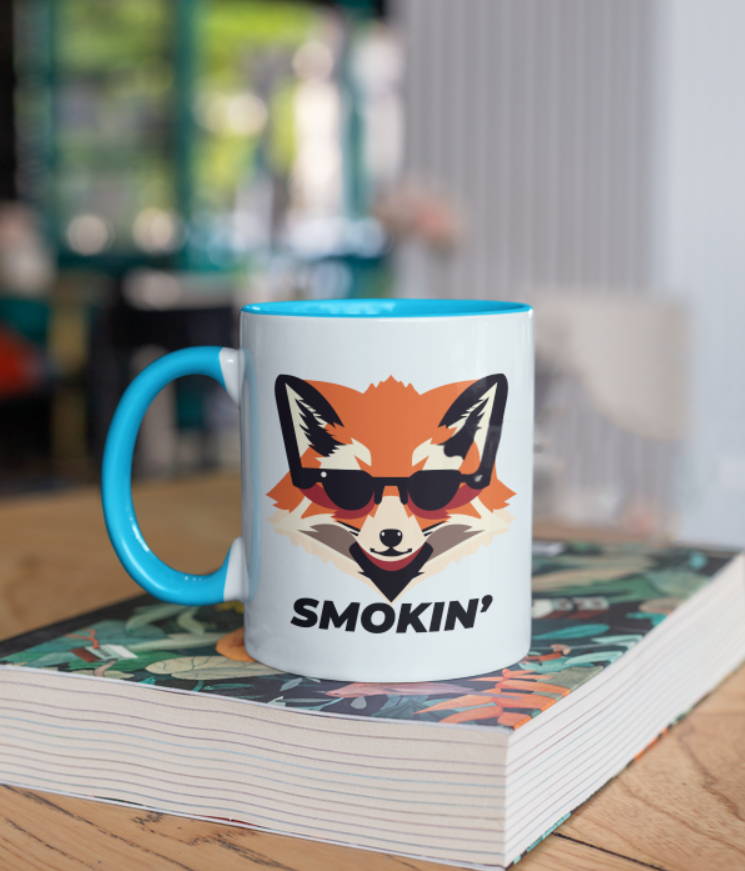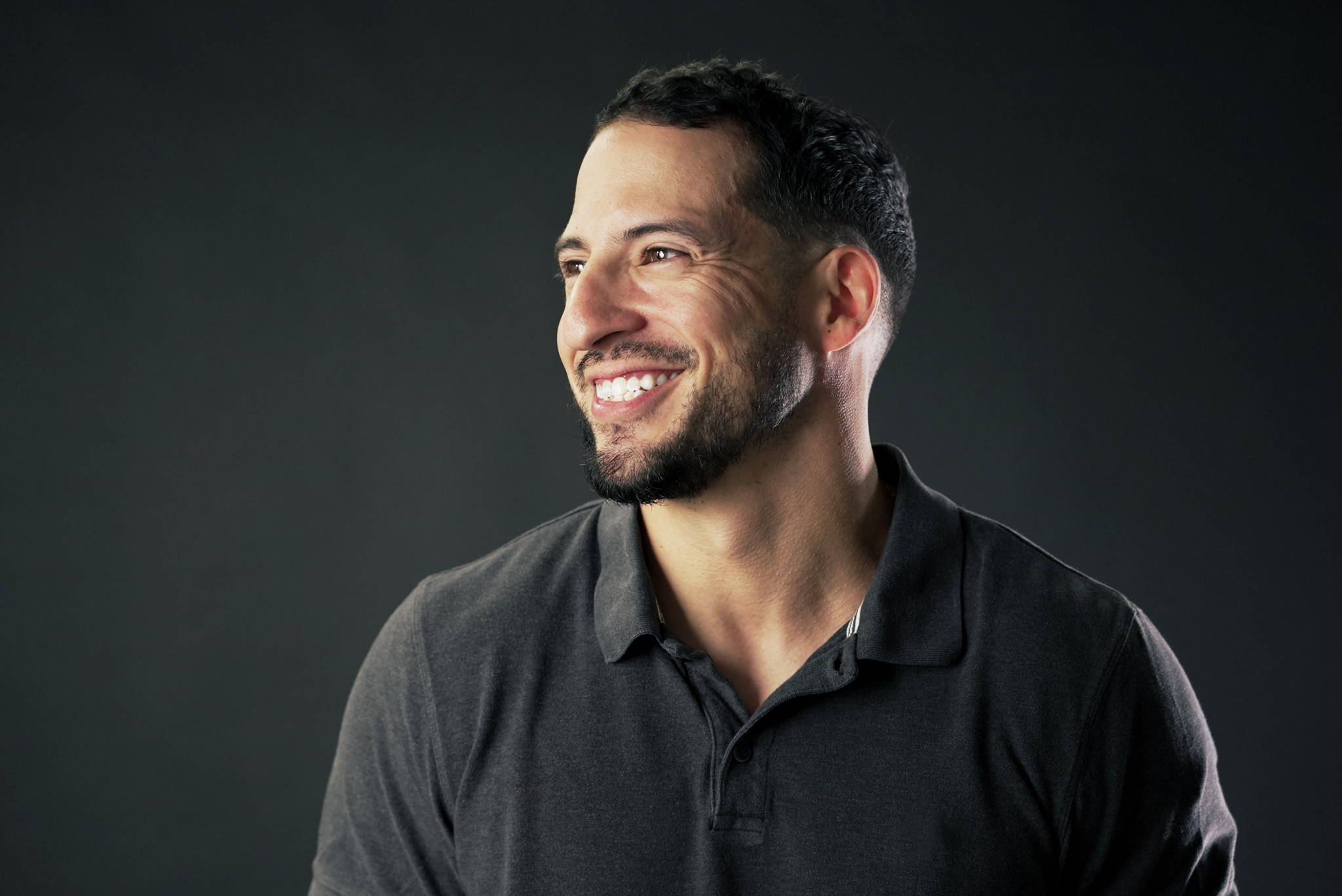 Esteven Romero began making YouTube videos back in 2017 to help new business owners learn how to use their products and grow their operation.
He has been featured in many companies content such as Siser North America, Key Print Co and more. He has been featured as a speaker/presenter nationwide across the tradeshow circuit sharing information and insight to the print community audience and brings 13+ years of experience to the table.
You can meet Estevan and more of the friendly All American Print Supply Co team by visiting the company live events calendar and our YouTube channel.