The Seismo line of DTF powdering
direct to film printing's new best friend!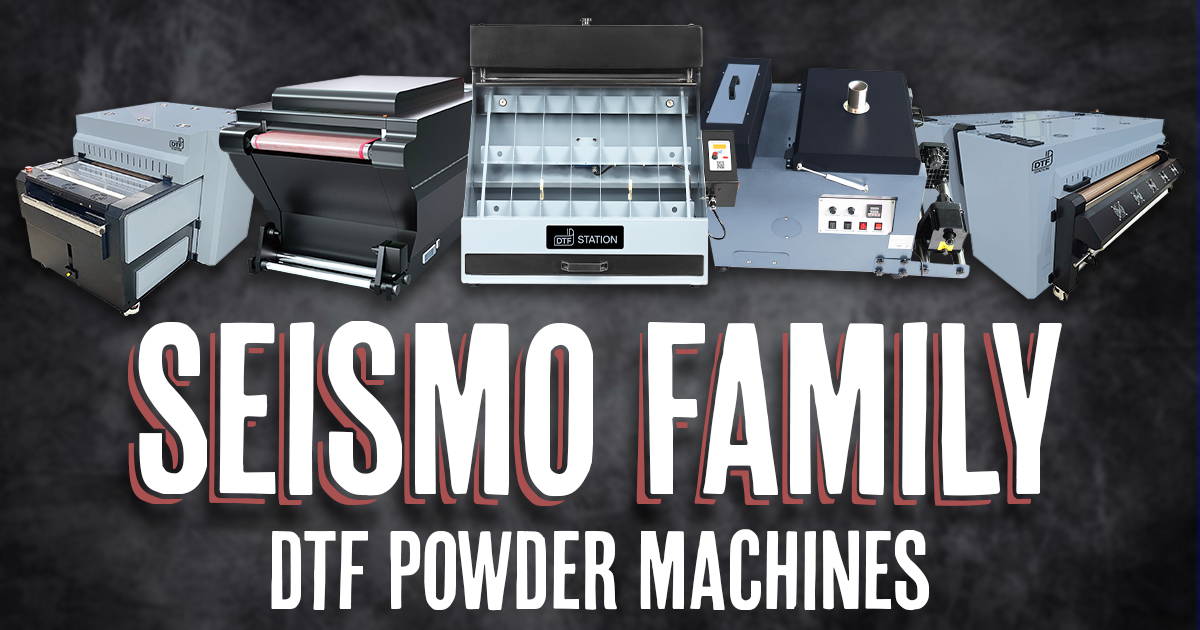 "Automation is good, so long as you know exactly where to put the machine."
What makes the Seismo family the Rolls Royce of DTF powder machines?
When you think about direct to film printing or DTF the process is pretty straightforward: your direct to film printer produces your images, the hot melt powder is applied to the image, we then cure or dry the hot melt powder to our print and voila! We now have a detailed, high resolution, lightweight transfer that can be applied to almost ANYTHING! Now if we examine those steps:
1. The printer does the printing
2. The heat source dries the powder once applied
3. The heat press applies to virtually ANY fabric known to man
What about the actual powder application process? Are we forced to perform this step by hand? What about with a DTF roll printer? How is the workflow automated correctly to not only apply the powder but also shake the powdered film to remove any excess? We don't want powder transferring alongside our images to our garment items, do we?
Allow me to formally introduce the Seismo line of direct to film powder machines, and they brought something for everyone! For the individual sheet printer, this powder and shaking step had been pretty much relegated to being a MANUAL hands-on step. Well not with the Seismo S20 in town! Whether you are running a hybrid direct to film printer like a DTG machine (running individual direct to film sheets at a time) or a dedicated sheet printing with an actual dtf printer this machine is for you. A reservoir holds the powder up top and at the twist of a knob the powder is not only applied to the wet print but also agitated off with a controllable vibration function. EASY!
For those diving into DTF with a small format primer (13" or below) you have to take a look at the Siesmo 11. This triple heat lamp unit is equipped with laser system sensors to engage all parts of the operation. From applying the powder, advancing the media feed, to even drying the printed and powder transfers, this is a great way to take your DTF small business to a professional level. A machine of this nature is the only way to unlock the true potential of what a roll DTF system can achieve.
In any business we can all agree that time is money. It is with this mindset that the Seismo R24 was born. Able to connect with any 24" or smaller direct to film roll system. No more manual DTF powdering - simply load prints and the R24 applies and dries the powder for you! My personal favorite part is the powder recirculating system- powder automatically gets recirculated back to the top meaning less employee monitoring is needed.
R = recirculation!
For those looking for the very best in dtf powder machines, look no further than the A-series (A16, A24, A51). What makes the A series of the Seismo family the Rolls Royce of DTF powder machines? Well, firstly these pieces come equipped with oversized heating elements when compared to other units to keep up with even the fastest of direct to film output speeds. Take the Prestige XL2 for example - you wouldn't want just any powder machine hooked up to 100+ sq ft/hr of DTF production. Built-in 2-layer HEPA air filters come standard removing the need for an external air purifier system connection. Throw in the advanced sensor and detection system, and this baby consumes 30% less than older generations of the same machine.
The Seismo line of DTF powdering - direct to film printing's new best friend!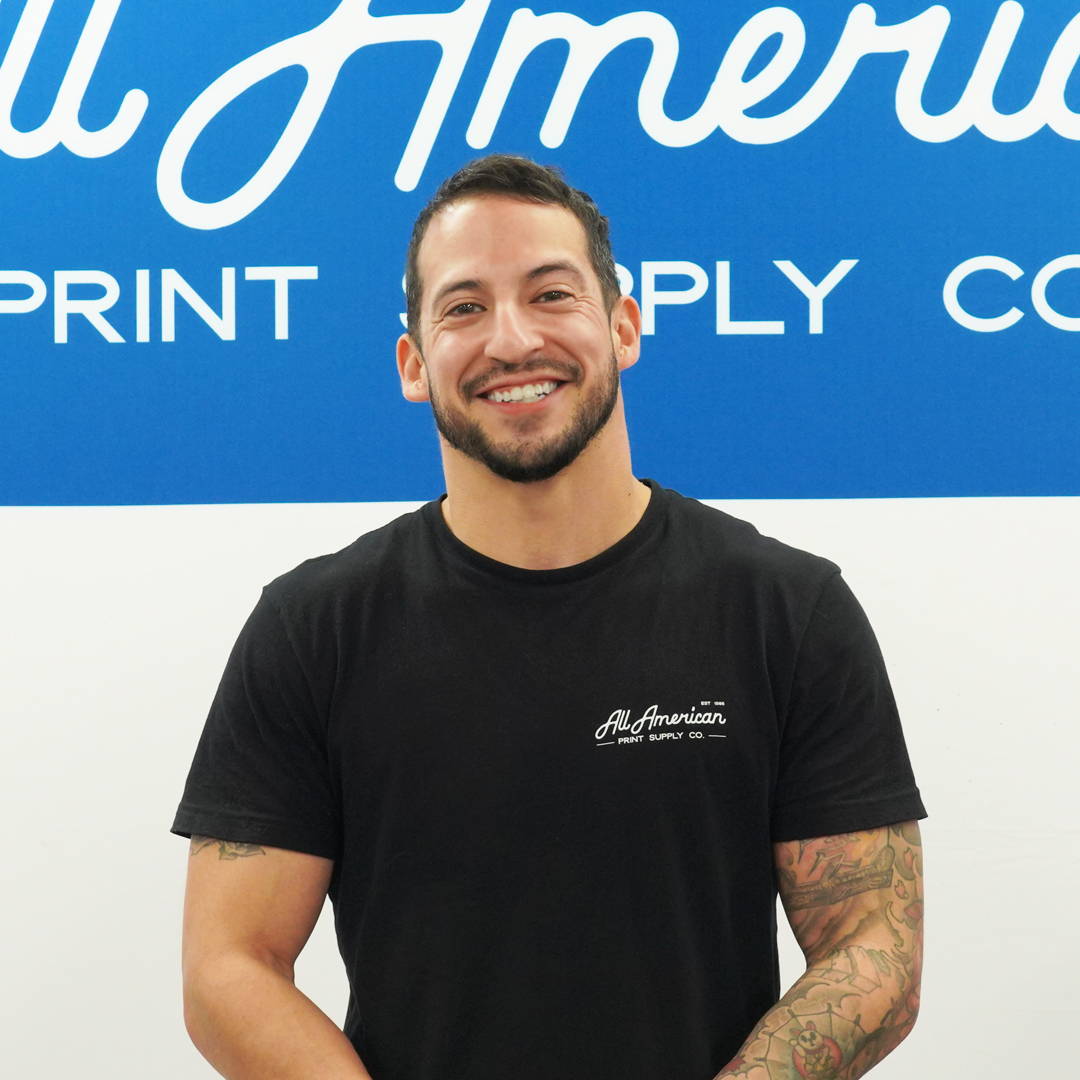 Esteven Romero began making YouTube videos back in 2017 to help new business owners learn how to use their products and grow their operation.
He has been featured in many companies content such as Siser North America, Key Print Co and more. He has been featured as a speaker/presenter nationwide across the tradeshow circuit sharing information and insight to the print community audience and brings 13+ years of experience to the table.
You can meet Estevan and more of the friendly All American Print Supply Co team by visiting the company live events calendar and our YouTube channel.