A New Addition to the All American Print Supply Co Family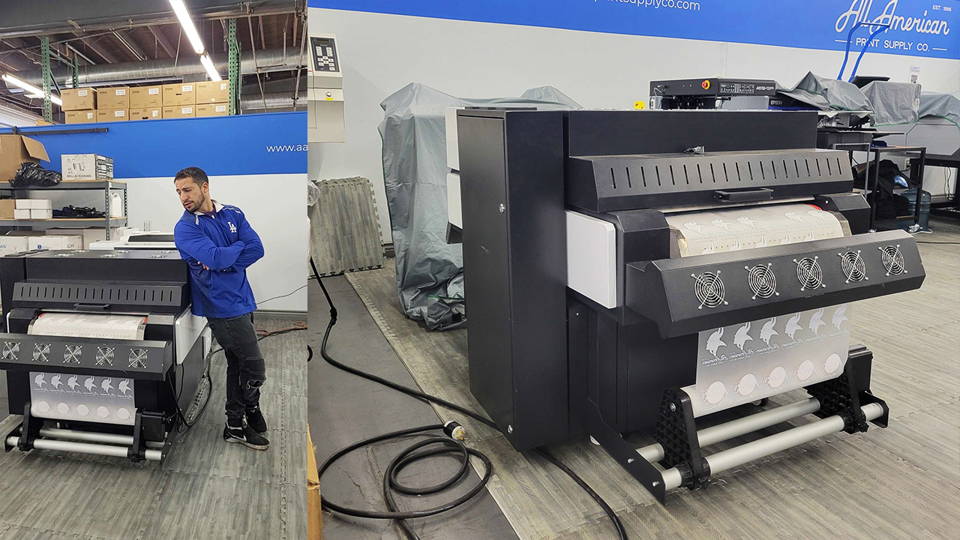 Still looking for the perfect gift this Mother's Day? We got you covered. Choose from our delicate gift set collection or customize your own.

"Winning takes precedence overall.
There's no gray area. No almosts"
- KOBE BRYANT
STS MUTOH VJ628D DTF Printing System is here!
What is DTF and why is the print community so abuzz about this new practice? If you have been following the print space in any capacity of the last couple years you have probably seen the spike in interest and activity with this unique textile printing method. DTF stands for direct to film and when you walk the floor at any tradeshow, you will sure see a variety of different options to go about executing this with a common theme – most any printer you see running this process is not actually made for DTF. There are companies out there pumping white ink into machines not meant to handle it, essentially requiring a full system flush everyday as part of regular maintenance and a nice little sticker covering the logo of the original manufacturer. I'm not sure which one of those is the biggest red flag when considering an investment into my BUSINESS to make me PROFIT.
Here at All American Print Supply we are constantly looking to push forward and advance with the times so direct to film certainly piqued our interested, but we wanted to go about this in the right way. Initially, when we were learning this process we were producing DTF transfers with our DTG printers. This involved some setting adjustments, lowering the ink saturation levels, printing BACKWARDS, (mirrored with reversed ink layering – CMYK and THEN a white overprint) but we got it done. Fast forward to present day with the STS MUTOH VJ628D DTF printing system.
A special collaboration between the STS ink company and Mutoh, a leader in the print industry for over 60 years, we present to you the all new, first and only OEM set up actually MADE for direct to film printing. When paired with the included specialized version of the fan favorite Flexi Sign RIP software this system is a direct to film printing powerhouse. At an estimated 36 square ft. per hour output speed, this printer can handle all jobs big or small – and when you add in the available automated DTF powder applicator/shaker-conveyor dryer combo you're really cooking with gas! With the latter being modular (can be added at a later time) you can dive in head first with printer only and powder/cure your transfers manually or leave the system on auto pilot as the full solution thanks to the roll-to-roll build.
Head over to AAPRINTSUPPLYCO.COM for more information or to connect with a representative to learn more about how this can benefit you and your business today.
-Estevan Romero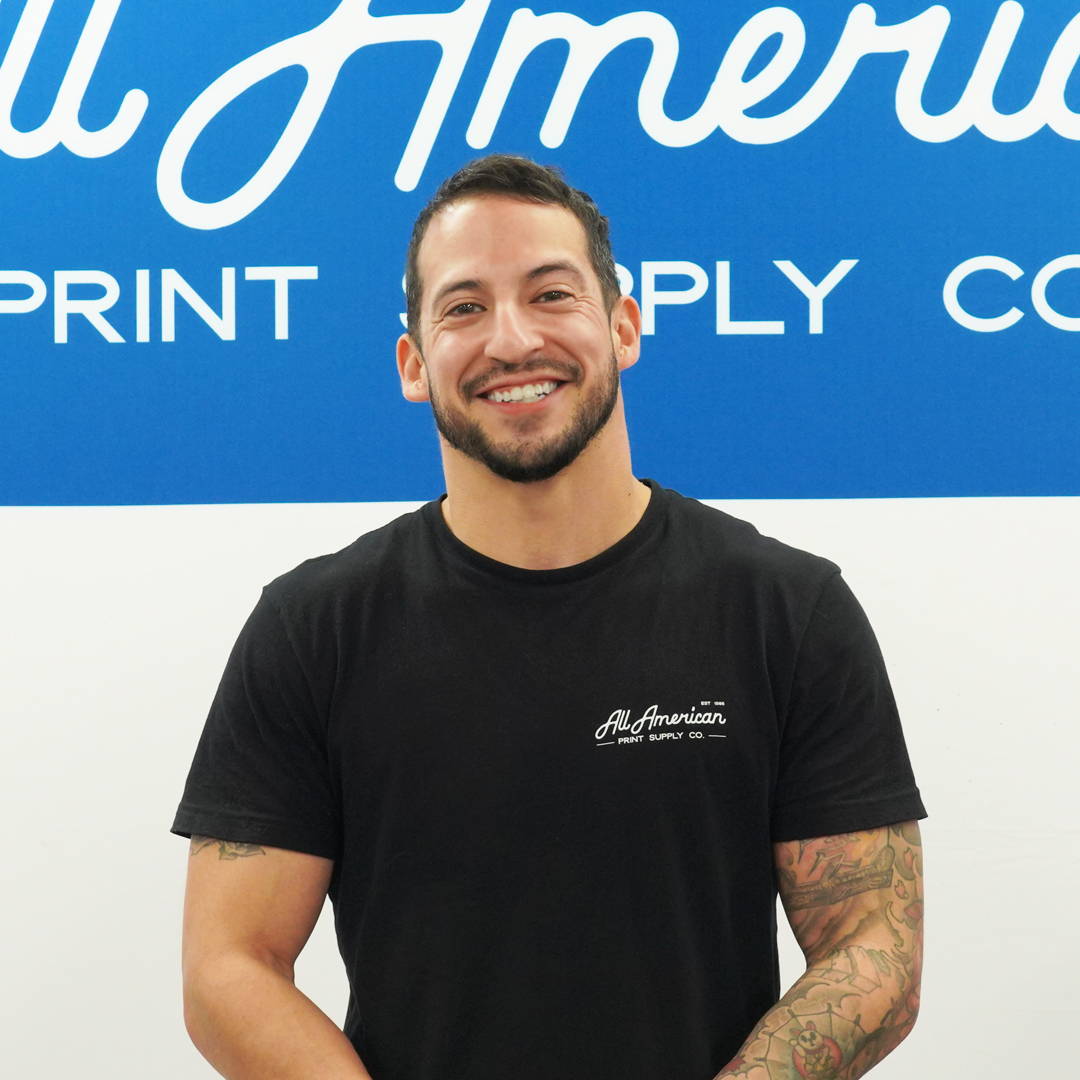 Esteven Romero began making YouTube videos back in 2017 to help new business owners learn how to use their products and grow their operation. He has been featured in many companies content such as Siser North America, Key Print Co and more. He has been featured as a speaker/presenter nationwide across the tradeshow circuit sharing information and insight to the print community audience and brings 13+ years of experience to the table.
You can meet Estevan and more of the friendly All American Print Supply Co team by visiting the company live events calendar and our YouTube channel.