T-Shirt Help Desk - Wisdom + Tips
Gary Weaver: Printing Tips for Newcomers!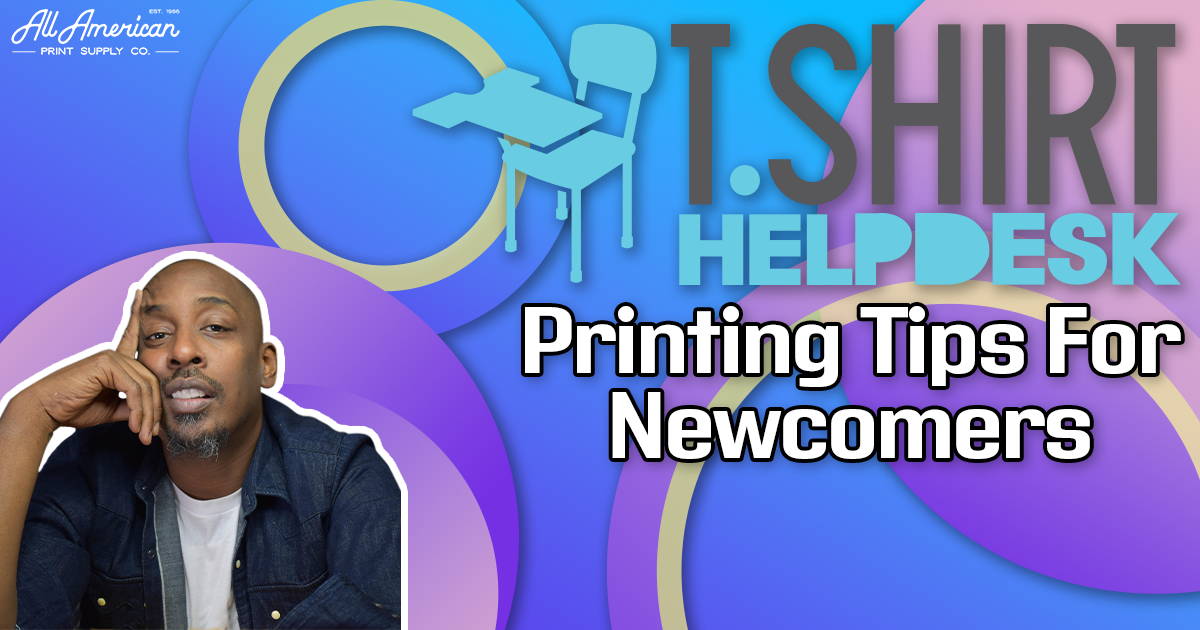 "Learn as if you were not reaching your goal and as though you were scared of missing it"
None of us start off in this industry as expert veterans - we learn. Be it through mentorship, employment, formal training, or YouTube, we learn. It is safe to say that at some point in this industry we were all beginners, but is that to say we are all 100% self taught in the school of the clothing business? Probably not. Thankfully, in this golden age of information and learning, we have the internet. There is no shortage in resources of information on garments, printing, sales, marketing, fulfillment - you name it! One of the pioneers in this field (20+ years in the business) of online education has been Gary Ajene, but you may know him as T-Shirt Help Desk. Over these brief beginning weeks of 2023, we have had the opportunity to work with Gary on some collaborative projects and it is easy to see why his online teaching style has been so successful.
Gary was not always the t-shirt guru he is today and, like many of us, was impacted by the 2008 economic crash in our country. This downturn did not only affect Wall Street; the apparel industry also felt the effects. Gary found himself in a precarious position: no more jet-setting job traveling the world, time in the unemployment line, and less fortuitous opportunities for less pay and layoffs. In 2011, Gary decided to take charge of his destiny and bet on himself and with that, T-Shirt Help Desk was born. Going from a regular guy from New York City to one of the most influential figures in this industry - it all started with him deciding to package up his knowledge and share it with the world.
"Things are not what they cost. They're what they're worth."
- Gary Ajene

All American's collaborations with Gary this year began at the very first ISS Impressions Expo of the year in Long Beach this past January. All the big movers and shakers were in attendance so of course it was no surprise to find Gary there amongst the stars. We tapped him on the tradeshow floor to offer insight for a Printing Tips From Printing Pro's style video with a DIRECT TO FILM twist. You can check out Gary and the rest of the pro tips to the side here.
At our recent CA Open House we had the pleasure of hosting Mr. T Shirt Help Desk himself who delivered, not one, but TWO riveting seminars to our audience of attendees. After reviewing Gary's extensive library of knowledge and hearing him share this in person with our customer base, we knew we had to have him as a guest on our Creative Corner series. Geared as a Survival Guide for Starters, we asked Mr. Ajene some of the hard hitting questions for newcomers in the garment printing industry. Aside from getting his background in his own words about how he got started, some of my personal favorite moments from the conversation were touching on what to do in the garment printing business with NO graphic design training, as well as discussing some fantastic tips about social media marketing. Also, when DOES someone know how to make call on OUTSOURCING the printing or bringing production in-house?
Gary has also been one of the many people online LOVING their direct to film printer from DTF Station: the 13" desktop Prestige A3+R. We are so happy to see the rate at which DTF is becoming more accessible for everyone, and, with the resources provided by All American Print Supply combined with the real deal information of the legendary T Shirt Help Desk, we see the future as very bright for all those involved.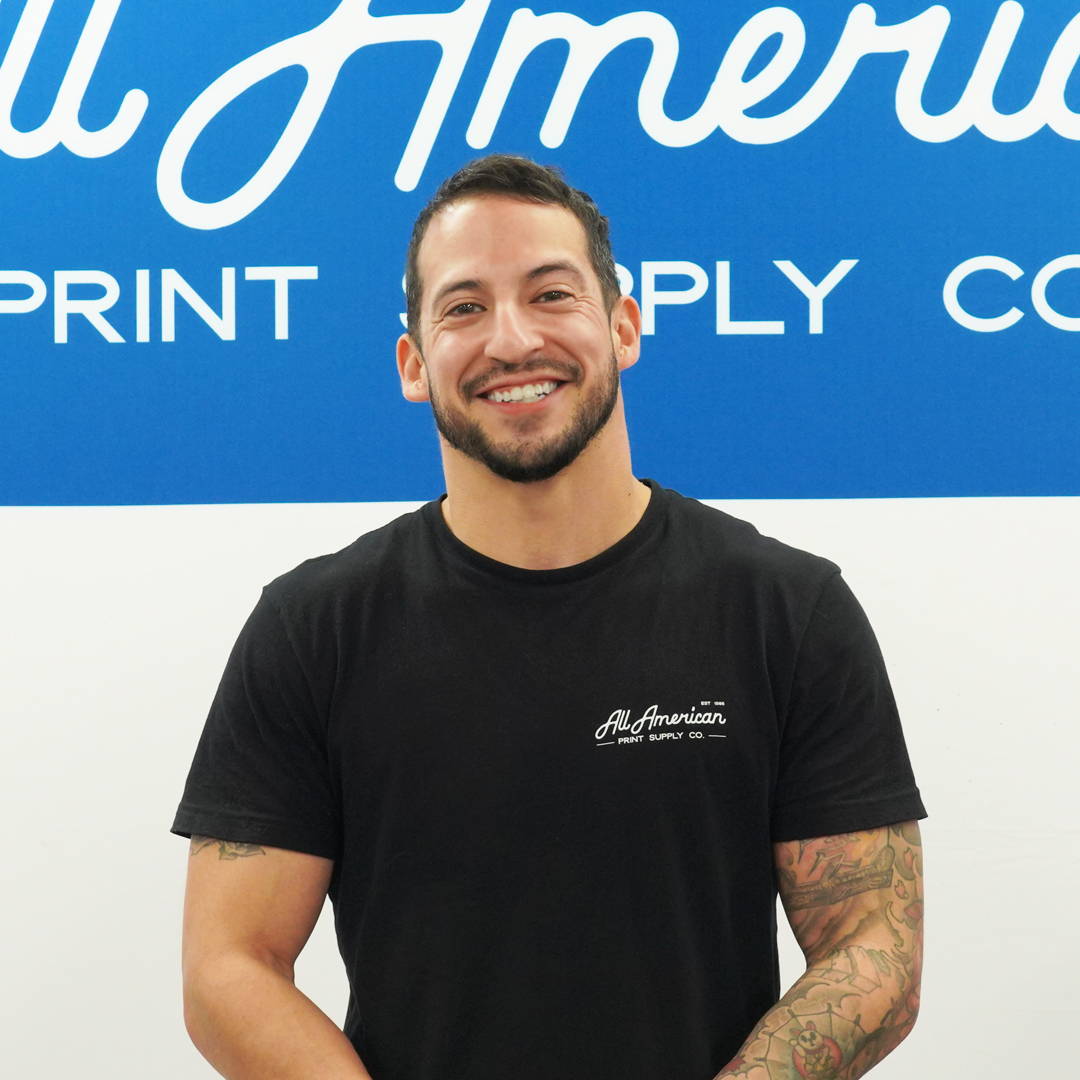 Esteven Romero began making YouTube videos back in 2017 to help new business owners learn how to use their products and grow their operation.
He has been featured in many companies content such as Siser North America, Key Print Co and more. He has been featured as a speaker/presenter nationwide across the tradeshow circuit sharing information and insight to the print community audience and brings 13+ years of experience to the table.
You can meet Estevan and more of the friendly All American Print Supply Co team by visiting the company live events calendar and our YouTube channel.