Please Fill Out the Form For More Info
DTG Automatic Pretreat Spray Machine
Cost-Efficient Solution with Consistent and Reliable Quality
Mister-T2 is an advanced pretreat spray machine with hassle free automatic dual nozzles cleaning and anti-clogging wet cap. With smooth and precise injection of this machine, you can get fine quality prints with a consistent outcome. The Mister-T2 is compact and lightweight, you'll be able to move it around and work with limited space. You'll also be able to clean and operate easily without much experience. Save your time and cost with this machine! Ecofreen will assure top of the line quality and a cost-effective solution for your business.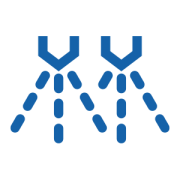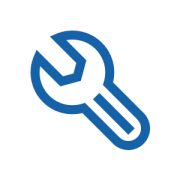 Hassel Free Automatic Nozzle Cleaning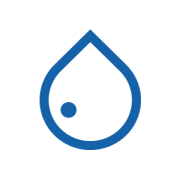 Smooth & Precise Injection
Ecofreen Mister-T2 Main Features
2 Nozzles
Adjustable Nozzle Angle for complete spraying coverage
Consistent spraying
Adjustable Spraying Area
Preset:
Frequent options can be saved and retrieved
Real-Time Cost Calculation of Liquid for each spraying:
Cents
Pre-Scanning:
Preview the spraying area by laser
Capping Station
- Capping station protects the nozzles from drying or clogging
Smart Auto Nozzle Cleaning and Flushing Program
- With the machine on, it will automatically purge water every 4 hours to prevent the nozzles from clogging
Rust free structures and parts
- All Structures and parts are made of Aluminum and Stainless Steel
Open Top Design for easy maintenance
Ventilation Fan
- The fan is designed to prevent the pretreat mist from getting stuck and clogged in parts of the machine.
Easy Drainage
- Front legs are slightly higher than back legs for easy draining
- Slanted basement
Enough Space
for thick garments like hoodies
Multi-Inlet Selector Valves:
Easy to switch from pretreat to water
Optimized DTG Table Included
- Weight Capacity of 500 lbs
- Heavy duty wheels
- Wheels locks to prevent from moving around.
12 Months Warranty (1 Year)
Dimensions: 560mm(W) x 800mm(L) x 590mm(H)
Weight: 88 lbs (40kgs)
Platen Size: 16″ x 20″ (40cm x 50cm)
Number of Spray Nozzle: Two Nozzles
Maximum Spray Area: 16″ x 20″ (40cm x 50cm)
Spray Cycle Time: 3 sec ~ 9 sec, by 1 to 5 speed
Power Supply: Free Voltage (100V ~ 240V 50/60hz)
Power Consumption: 60W
Packing Size: 670mm(W) x 935mm(L) x 840mm(H)
Packing Weight: 110 lbs (50kg)
Liquid Consumption: With Minimum Speed - about 85ml, With Maximum Speed - about 12ml