SGIA Award-winning Ricoh RI1000 DTG Printer
Get even more for less. The RICOH Ri 1000 is an ideal solution for new businesses, print shops looking to expand their offerings, and e-commerce businesses with mid-volume production. With fast speeds, high image quality, more accurate colors, and automated setup and maintenance, the RICOH Ri 1000 easily outperforms its competition.

Ecofreen Mister T 1 Pretreatment Machine
Mister T 1 Pretreatment machine is designed to pretreat garments automatically before printing. With smooth and precise injection of this machine, you can get fine quality of printing and consistent outcome. It is lightweight and has a compact size. You are able to carry and place in the limited space. Also, you are able to clean and operate easily without any specific skills. Save your time and cost with this machine!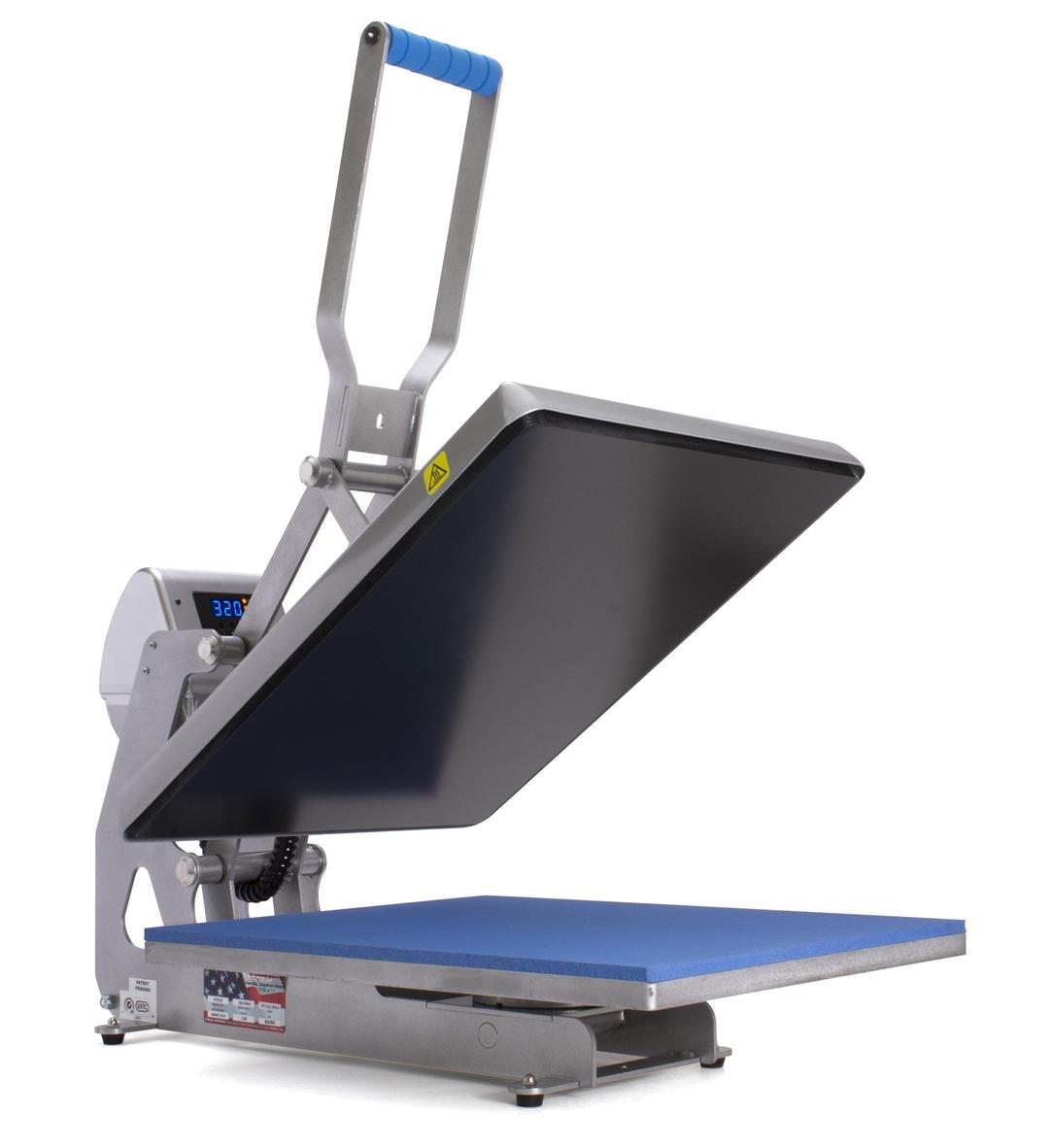 Hotronix® Auto Open Clam Style Heat Press
Free with the Business Bundle
Heat set DTG ink printings with the Hotronix® Auto Open Clam Style Heat Press. This user-friendly heat press had a patented state-of-the-art Auto Open feature, enabling users to multi-task and avoid overheating. With its clamshell design, this heat press saves space and is now portable with the purchase of the Hotronix® Heat Press Caddie. The Auto Clam features quick-change platens, allowing users to change platens without any tools.
Get Your Ricoh Business Bundle Now!

Sharp, Vibrant Images
Wow your customers with eye-popping prints. With a high-accuracy carriage and table, minimum ink drop size of 3 pL, precise table height adjustment, and dressable platens, the Ri 1000 delivers beautifully crisp, high resolution images up to 1200 x 1200 dpi. Get even brighter, more vividly accurate color with optional Kothari Print Pro RIP software
'Walk-Up' Ready With Automated Maintenance
An intelligent auto cleaning system and white ink agitation save time and make the machine incredibly easy to use and maintain. Along with continuous monitoring of ink supply, air level, and dampers, the RICOH Ri 1000 stays in an active state where it is walk-up ready -- and virtually guaranteed to produce a perfect print whenever you are ready to use the machine
No Experience Needed. Here's how the RI1000 Works.
Professional apparel printing in THREE easy steps
Design
If you can design it, you can print it. Create your graphic using your favorite design software, such as Photoshop, Illustrator, or CorelDRAW. If you prefer, you also can print graphics accepted from customers or other designers as long as they submit the image in PNG, JPG, or TIFF formats.
Once you have your image, prepare for print using the included AnaRIP software or the optional advanced Kothari Pro RIP software. AnaJet's rip software options help you get the perfect print by allowing you to position and fine-tune the image for the specific garment style and color.
Print
Whether you are printing on light garments or dark garments, an adult-size t-shirt or extra-small infant onesie, the RICOH Ri 1000 creates gorgeous, eye-popping prints quickly. Our water-based inks are not only environmentally friendly and cost-effective, but they also allow you to print on both natural fabrics and synthetic blends like 100% light poly.
When you're ready, simply load your garment and send your file directly to the printer or to a USB drive for convenient printing.
Cure
Once your print is complete, it is essential to cure the ink into the fabric to ensure a long-lasting printed garment that is easy to clean in a regular washing machine, less likely to fade, feels soft, and resists cracking when stretched. Cure your printed garment using a heat press or tunnel dryer.
Why purchase the RICOH Ri1000 through All American Print Supply Co.?
As the top U.S. authorized retailer of DTG products, All American offers competitive pricing for all your printing needs. Our team takes pride in the knowledge we carry across all spectrums. Not only are we well-versed in the technical specifications of all our equipment, our team holds practical, hands-on knowledge through our collective experience in the printing industry.
 When purchasing printing equipment with All American, you can expect to receive ongoing support after the transaction. Our customers have direct access to our sales technicians through phone, text, email, and our exclusive Slack Channel, where our representatives are readily available to respond to your questions. Customers receive a 20% lifetime discount on apparel blanks with an equipment purchase over $5,000. Lastly, we offer complimentary on-site training and set-up for qualified equipment purchases.

*Financing available only for business purposes. Subject to credit approval. Prices may vary. Taxes and document fees are additional. Offer valid October 1, 2019 to December 31, 2020. Void where prohibited, no cash value. Term of agreement is 24 or 36 months and requires one payment in advance, doc fees due at signing. $1 end-of-lease buyout applies. Down payment, higher payment, security deposit, and/or shorter term may be required based on time in business or credit quality.