Why Do You Need Us With Real-time Communication Channels?
We Support.
You Save Time.
Set Up The Equipment Successfully.

Meet our technical support team through our Slack message channels. We want to help you solve any technical issues you may have while using your equipment!
Contact Our Technical Support Team anytime!
To help our customers, we have created product specific Slack message channels for easier communication with our technical support team. You will get an invitation from us to join our Slack channel after your equipment purchase. You will have access to real-time support for any technical issues or questions you may have during our business hours.
Can't you find your slack invitation in your email? You don't have to worry, You can request it here.
* Looking for Support for DTF Station Prestige Printers?
Please click HERE for an invitation to the DTF Station Slack channel to get access to support.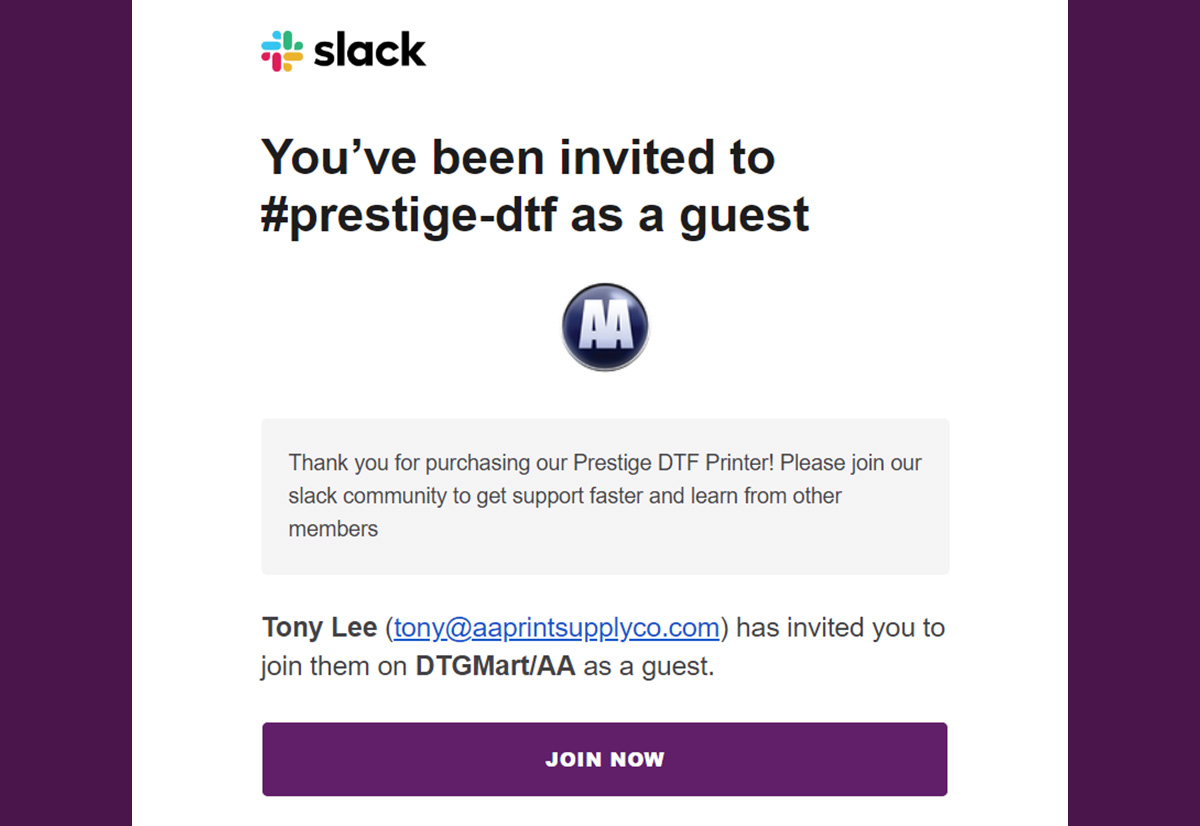 Step 1. View your Slack invitation
Please review the invitation and check to see if it's from @aaprintsupplyco.com. If so, click the Join button!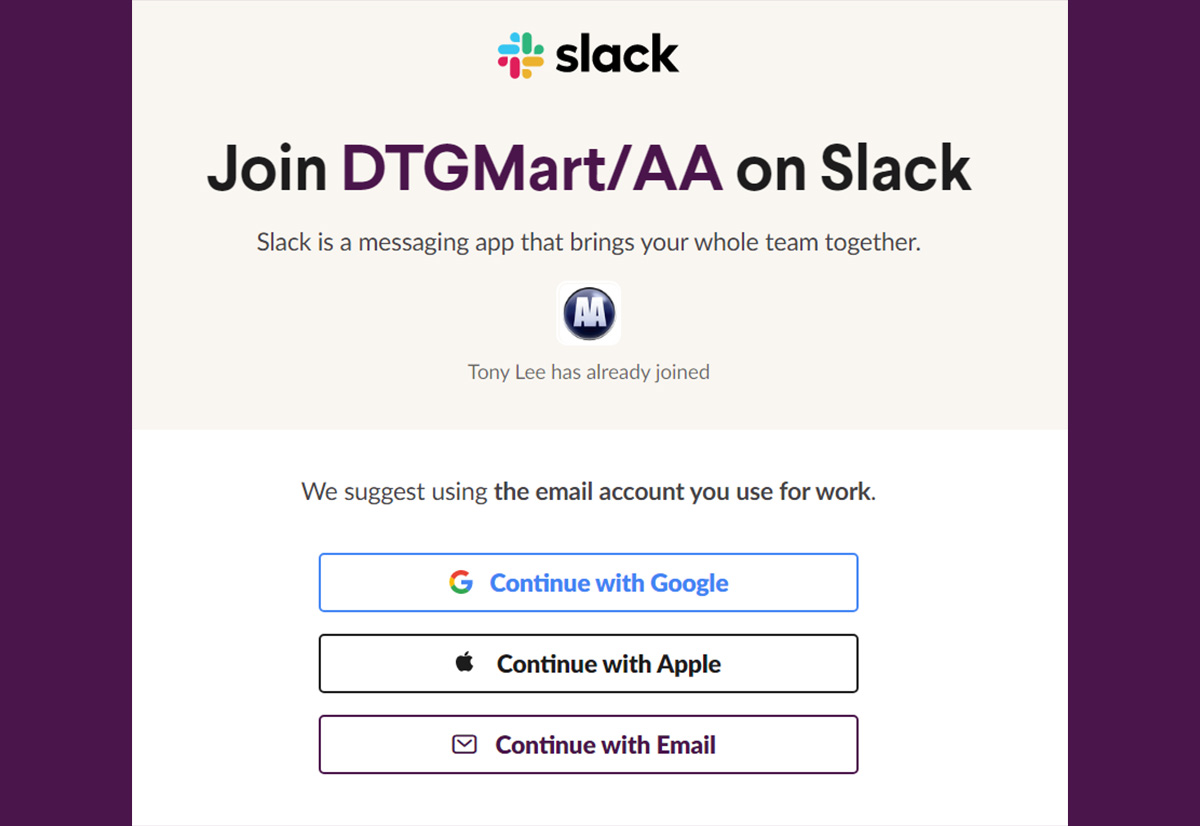 Step 2. Sign in with your email
Please sign in slack with your email.
It will not take too long!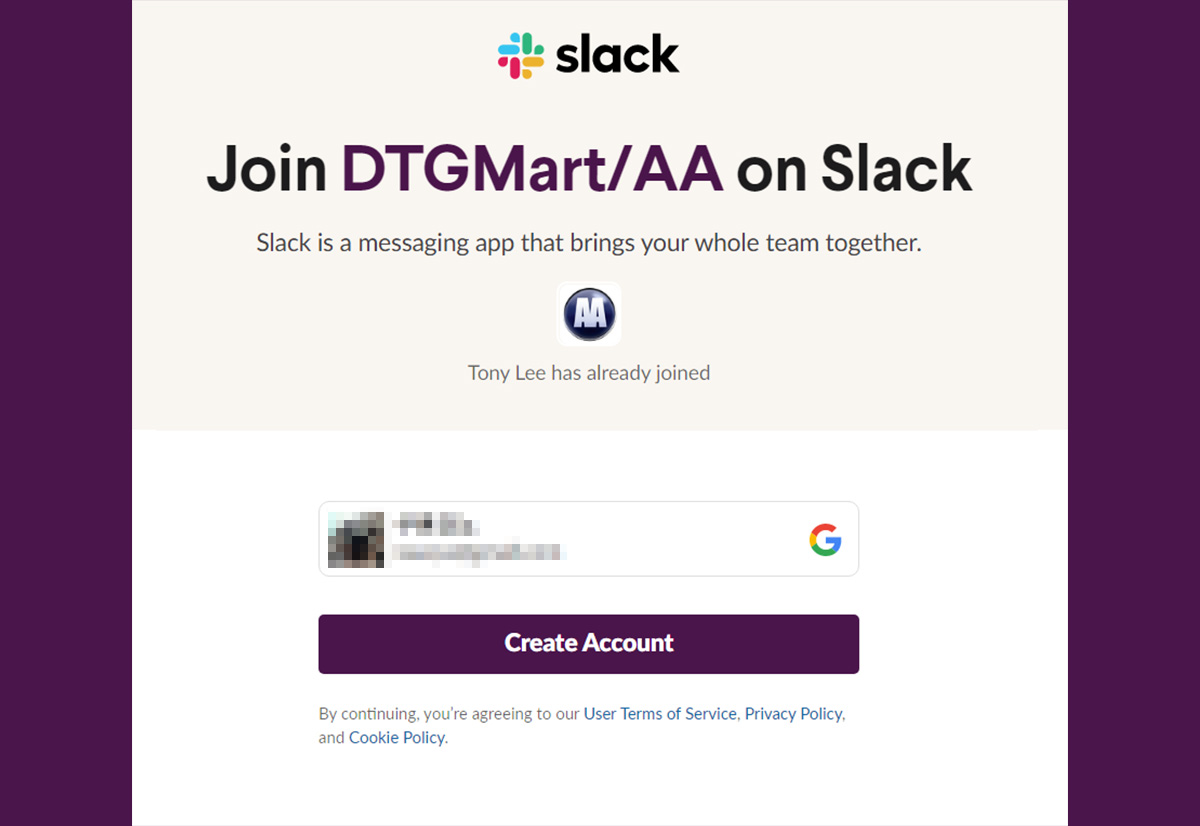 Step 3. Create an account
Please create a Slack account with your email address.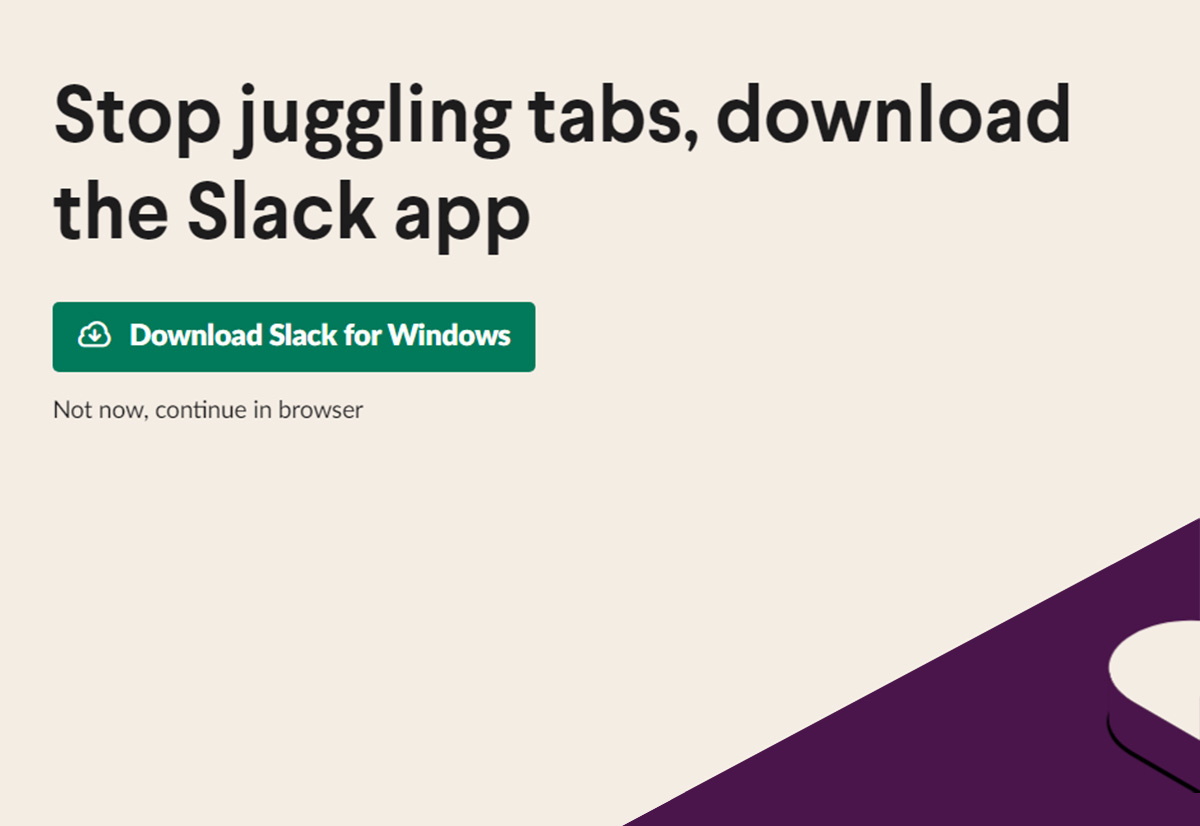 Step 4. You can also download the Slack app
Please download the Slack app, it's easier than accessing Slack through a web browser.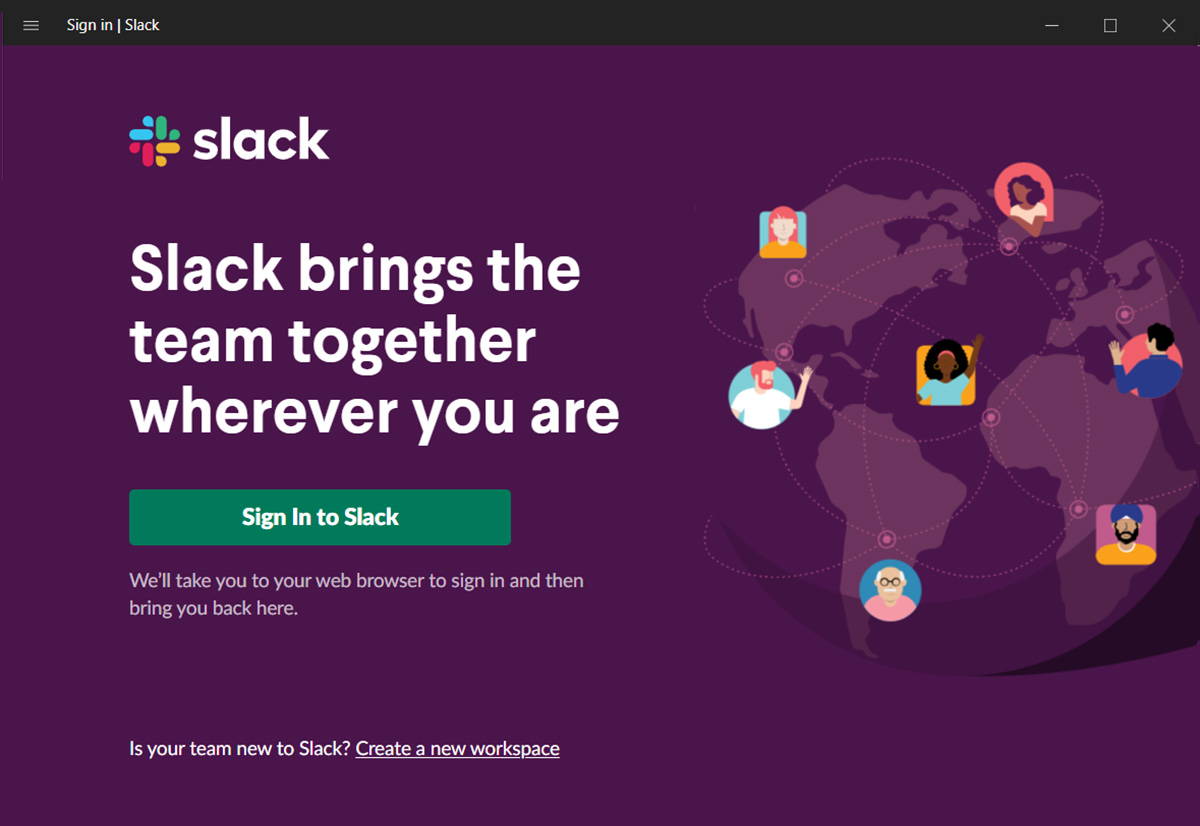 Step 5. Sign in to the Slack app
Once you open the slack app, you will be prompted to sign in. After signing in the first time, your Slack app will no longer need you to sign in again to access our Slack channels.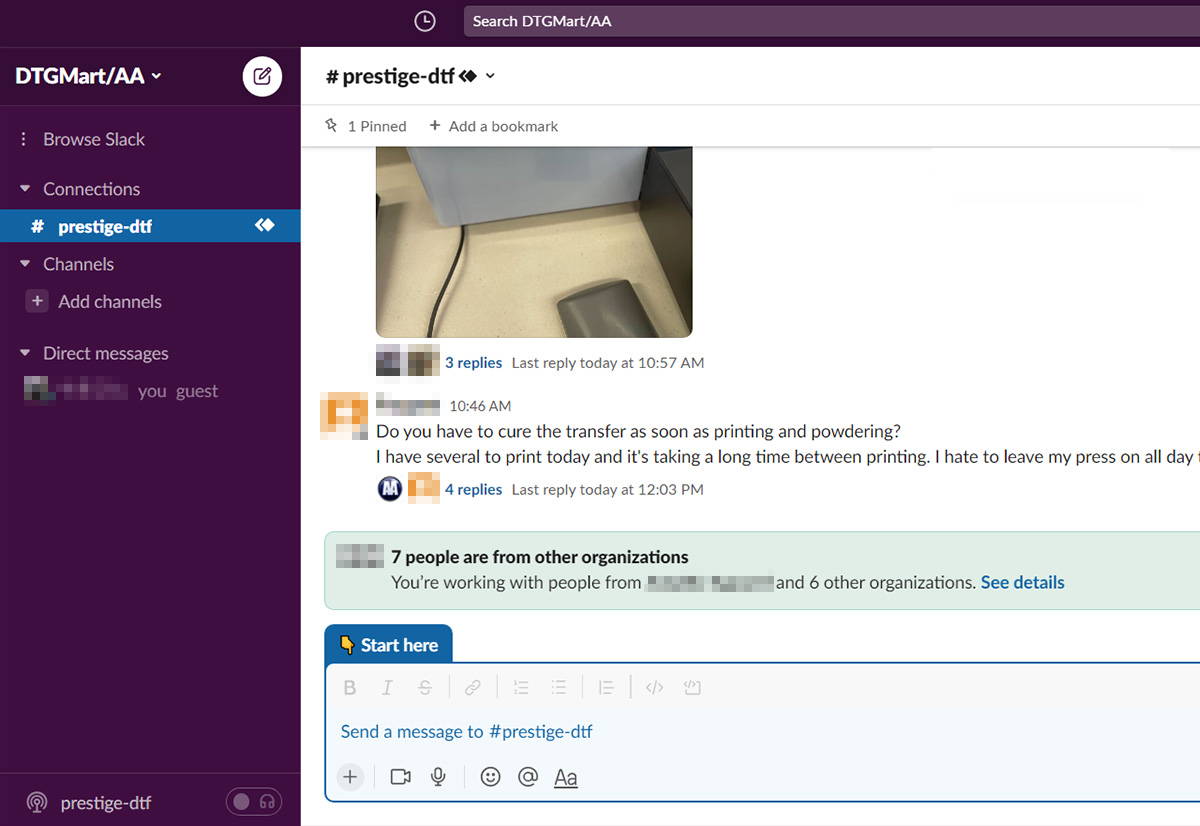 Step 6. Access the correct Slack channel
Yeah! Now that you have accessed the correct product channel, you can communicate with our technical support team directly. Please feel free to ask any questions through the channel.
These Following Items Have Slack Channels!
Request a slack invitation