STS Mutoh XpertJet 1682D DTF Printer
Please Fill Out the Form For More Info
The STS/MUTOH XPJ 1682D 64" DTF Printer from MUTOH Japan has a staggered dual-head design that provides ultra-fast print speeds. It produces smooth gradations while delivering high-quality printing even with reduced resolution.
It has SAI's Flexi DTF Pro Edition RIP Software, bundled with Flexi DTF Pro
Editor. The XPJ-1682D also features automatic bi-directional alignments,
a user-friendly touch panel, added LED lighting, and an upgraded media
feed flange that allows operators to easily and quickly load media and
exchange multiple rolls. These features are designed to increase user-
friendly operation and maintenance while continuing to offer high
production, high-quality output. The XPJ-1682D is paired with STS's DTF
ink, which offers users excellent color gamut and outstanding durability.
Flexi21 DTF Pro Edition Rip Software

High Precision Aluminum Rail Mechanism

Automatic Head Alignments

Multi-stage Pressure Mechanism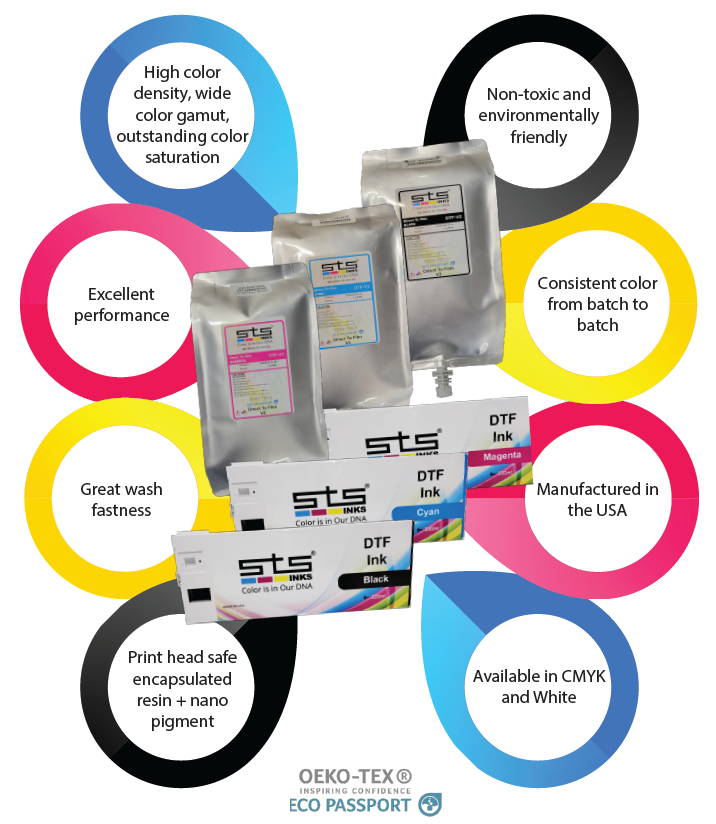 In a true collaboration with one of the top OEM developers, Mutoh Japan, the engineers at STS inks have formulated a special water based textile printing ink specifically for the direct to film application. This partnership delivers the best build quality in the business paired with the true science of ink manufacturing from the experts. Enjoy color matching and high accuracy job to job with the new industrial XPJ-1682D.
High color density, wide color gamut, outstanding color saturation

Excellent performance

Great wash fastness

Print head safe encapsulated resin + nano pigment

Non-toxic and environmentally friendly

Consistent color from batch to batch

Manufactured in the USA

Available in CMYK and White

Flexi21 DTF Pro Edition Rip Software
What program is at the helm for operation of this latest offering in direct to film printing? None other than the latest edition of Flexi - specifically, a dedicated DTF Pro Edition to take full advantage of the capabilities in the XPJ-1682D. This Windows based RIP offers multiple print resolution environments such as 360 x 1080 / 720 x720 / 1440 x 720 / 1440 x 1440. Faster handling of complex art files, auto nesting and near simultaneous RIP'ing and printing all compliment the lightning fast output speed.
Faster handling of complex art files
Auto Nesting
Near simultaneous RIPing
Windows-based RIP software
Multiple Print Resolution Environments
360 x 1080

720 x 720

1440 x 720

1440 x 1440




High Precision Aluminum Rail Mechanism
With a maximum printable width of over 63", this industrial level production machine is built to last - heavy duty yet lightweight aluminum components deliver smooth delivery of roll feeding and printing every job, every time. When color registration is crucial for printing such as DTF, trust in the manufacturing quality and dependability of the XPJ-1682D.
Maximum print width of over 63"
Heavy duty yet lightweight aluminum
Smooth delivery of roll feeding and printing
Automatic Head Alignments
With direct to film printing specifically, registration is crucial. If the ink layering is incorrect or misaligned we lost that ink, we lost that film but most importantly we lost our time which is our greatest commodity. One of our favorite new features on the XPJ-1682D is the Automatic Head Alignment of the staggered dual DX-7 printhead configuration. In no time at all, using the simple new upgraded touch panel, you can send the alignment and enjoy the automatic adjustment while you can focus your time on keeping production on schedule. Speed, efficiency and quality all in one beautiful printing package.
Automatic adjustments allow you to focus on other aspects of production
staggered, dual DX-7 printhead configuration
Speed, efficiency, and quality

Multi-Stage Pressure Mechanism
As nice as it would be for there to exist a one-media-fits-all jobs material, that is simply not the case. As we mentioned this machine doesn't just print top tier film transfer prints but is also capable of vibrant, detailed canvas printing as well as any aqueous receptive material. With different print surfaces/brands there will come different media thicknesses. One universal rule is that with any inkjet style printing we want to maintain as close a proximity as possible to the print head for highest detail. The machine comes with multi stage pressure to keep media secure properly with three different pressure settings - Low 0.3mm, Mid 1.3mm and High 2.8mm.
3 Different Pressure Settings
Low - 0.3mm
Mid - 1.3mm
High 2.8 mm
At 64" wide, there aren't many sized rolls this machine cannot handle and thanks to the new media flange switching between films has never been easier. Keep the machine running and the revenue coming in by seamlessly switching on the fly between whatever print media best suits today's job and we're not just talking about film! Canvas, printable vinyl and any aqueous receptive material are quickly loaded and printed in beautiful resolutions you can be proud of.
Easy switching between print media
Quick loading of canvas, printable vinyl, and any aqueous receptive material
Seamless, efficient printing

STS Mutoh XpertJet 1682D Touch Panel
The control board got an upgrade as well here - take full control of your machine with handy on screen navigation of all functions on the XPJ-1682D. The user friendly touch panel interface makes executing the different functions of the printer a breeze to facilitate streamline manufacturing and production, every time.
Full function touch screen navigation
User-friendly, modern interface
Streamline manufacturing and production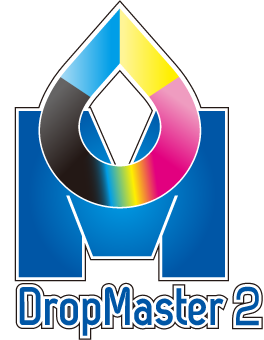 With an approximate production speed of 100+ full color adult size transfer per hour, you don't want to be worrying about nozzles dropping out in the this dual print head staggered set up work horse of a printer. Capable of being left on auto pilot for hands-free continuous remote manufacturing, the intelligent print head nozzle re-mapping technology takes care of maintaining consistent print quality. As clogs are detected in nozzles during printing, the system will compensate ink dot placement to maintain bold, vibrant and opaque prints.
Intelligent re-mapping technology maintains consistent print quality

Detects clogs and compensates ink dot placement to maintain bold, vibrant, and opaque prints

Approximately 100+ full color adult size transfers per hour

Hands-free continuous remote manufacturing

Why you should buy from All American Print Supply Co.
As the top U.S. authorized retailer of Epson products, All American offers competitive pricing for all your printing needs. Our team takes pride in the knowledge we carry across all spectrums. Not only are we well-versed on the technical specifications of all our equipment, our tam holds practical, hands-on knowledge through our collective experience in the printing industry. When purchasing printing equipment with All American, you can expect:
Various financing options
for your needs. LEARN MORE.
Get answers to your questions from our top-tier expert technicians.
Receive 1% back on every purchase.
Sign up is free! JOIN NOW.
Direct access to our sales technicians through phone, text, email, and our exclusive Slack Channel, where our representatives are readily available to respond to your questions.
Receive unbiased advice on
which printer suits best for your specific needs.
"Josh has been absolutely wonderful in answering any questions I've had after I was setup with an Epson F2100 printer. I knew absolutely nothing about printing t-shirts or running the machines to print them. When something goes wrong I just ask Josh and he's always quick to get back to me.
I'm so grateful!!!!"
– Michele Trawick
"Knew very little about print pressing and which products to use that was most effective for my business but Vincent Herrera did an amazing job helping me figure out what would work best long term and so far, 1 quarter later my business is BOOMING and He's got me for life. Make sure to ask for Vincent when you're in need of advice or assistance for any of your printing needs."
"I was impressed and pleased by the service and responsiveness of this company. I recently purchased a sublimation printer that is new on the market. Their service was great and their follow up after has been well beyond that of most companies.
I highly recommend them."
– Marcia LeFevre
"Catherine was amazing in customer service and deserves another 5 stars over the 5 star rating! I was a new customer with an emergency at the end of the day. Stock was there, shipment went out overnight and saved my order! I am simply amazed at the level of customer service provided and I now have a new vendor to depend upon!
Customer Service Has Been Outstanding!
"We purchased our printer, heat press, and several supplies from here. From start to finish the customer service has been outstanding and the on-site training was scheduled fast. If we ever have a question the response is almost immediate."
– Hope E
They Got Back To Me Real Quick!
"I pre ordered the F170 and got it when they said I would. Shortly after ordering they reached out by phone to answer any questions I had. Customer service is great, I reached out by email and they got back to me quick.."
– Estrella Tovar
Communications are Exceptional!
"Excellent customer service and product delivered as expected. Have bought items multiple times and happy with services. Communications are exceptional. A Big THANK YOU to Joyce from DTGMART located at Buena Park.
Always friendly and helpful!!
– A K