Winning in a time of change
"Success is the sum of small efforts - repeated day in and day out.

"
- Robert Collier
We did a thing! That's right. We were recognized by Inc. as one of the 5000 fastest growing companies for 2022 as #3,189. This is our second year on the list, with us being #3,325 in 2021. We're growing fast and it's nice to be recognized for our efforts!

What is the Inc. 5000? Well, in 1982, Inc. introduced the "Inc. 500 List" of the fastest-growing privately held companies in the US. Since then, this list of the nation's most successful private companies has become the hallmark of entrepreneurial success and the place where many future household names first make their mark. In 2007, the "Inc. 500" list expanded to the "Inc. 5000", giving Inc. readers a deeper, richer understanding of the entrepreneurial landscape and capturing a broader spectrum of success.
Today, the list is an awesome editorial award, a celebration of innovation, a network of small business leaders, and (in my opinion) a very effective PR showcase. The Inc. 5000 ranks companies by overall revenue growth over a three-year period. All 5,000 honoree companies are individually profiled on Inc.com. The top 500 are featured in the September issue of Inc. Magazine; and Inc. also ranks the fastest-growing companies by industry, metro area, revenue, and number of employees.
Companies (like us) on the 2022 Inc. 5000 are ranked according to percentage revenue growth from 2018 to 2021. To qualify, companies must have been founded AND generating revenue by March 31, 2018. We must be U.S.-based, privately held, for-profit, and independent (not a subsidiary or division of another company) as of December 31, 2021. Just an FYI: some companies or entities on the list may have gone public or been acquired since the release of the Inc. 5000 list. The minimum revenue required for 2018 is $100,000; the minimum for 2021 is $2 million. Growth rates used to determine company rankings were calculated to four decimal places.
We're really excited to be included on this list and couldn't be happier to share with anyone who asks (and with many who don't; we're all super excited). I'm just happy to be part of an organization that is showing positive growth where some industries are slowing down. To have such an explosion of growth for the last few years has left me, the self-proclaimed king of the "dad grunt of acknowledgement so I don't have to use words", with actual words to say: "Wow". Even our Director of Operations, Armand Gatdula, jumped in on the fun bus and released this statement:
"It is an absolute honor to be part of the Inc. 5000 list as one of the fastest growing organizations for the 2nd consecutive year. Our keys to success are our incredible team as well as our ability to serve our valued customers across the nation. I would like to humbly express my gratitude to everyone who has helped us with our growth and look forward to continuing our quest to help our customers through hard work, support, and innovation."
With all of that said, we're just happy to be a part of this company's living history and look forward to continuing to make our mark on the Inc. 5000 list and more.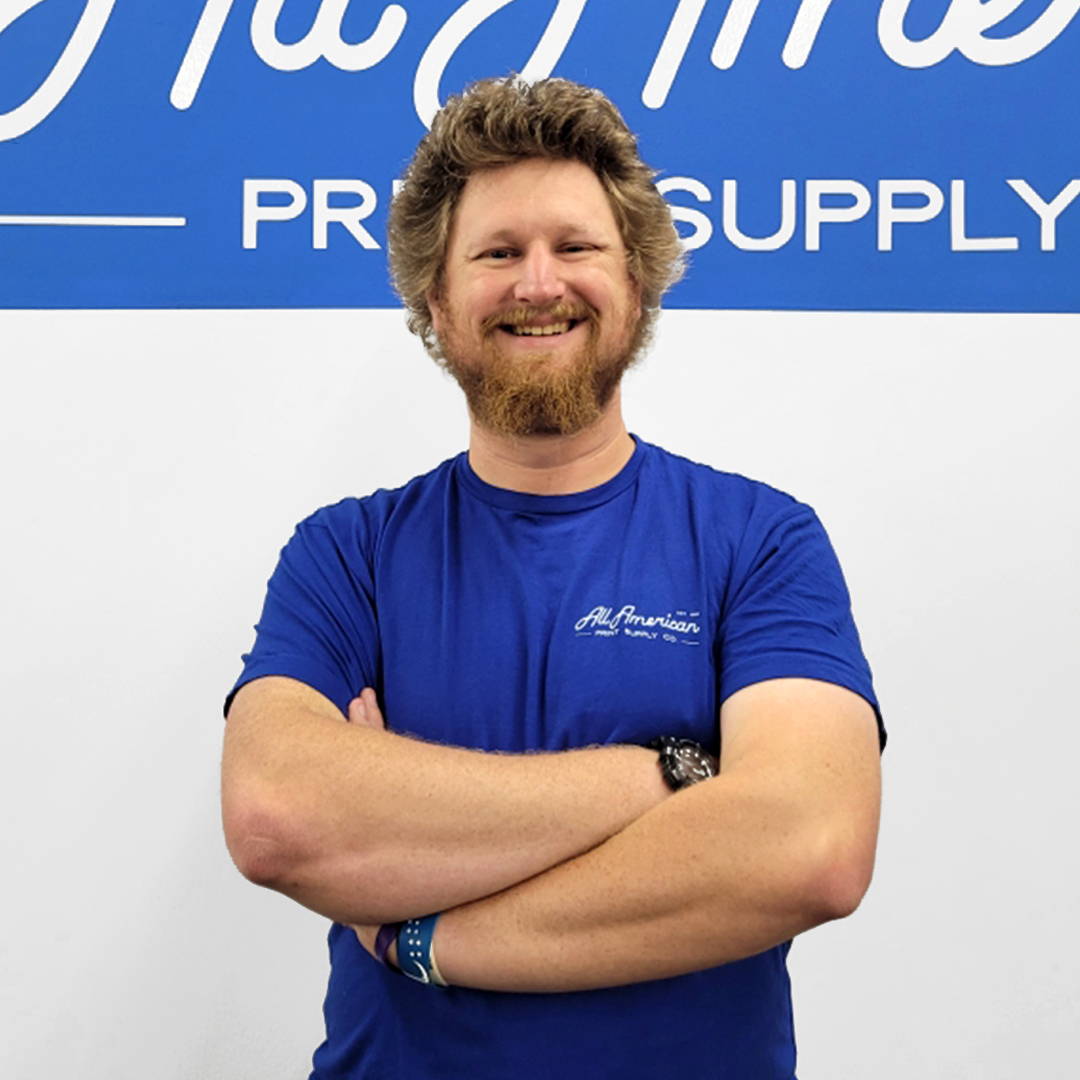 Steven has 10+ years of experience in the E-commerce space with an emphasis in storefronts and product listings. A classical connoisseur of the internet, Steven spends his free time staying away from it, instead choosing to be a dad and disc golfer.
You can meet Steven and more of the friendly All American Print Supply Co team by visiting the company live events calendar and our YouTube channel.