Long Beach California we are here!

"salt in the air, sand in my hair"
- unknown
Another great trade show, another successful event, another awesome Graphics Pro Expo. Over the weekend of August 4th through 6th we attended and exhibited all three days to a massive crowd every day. The city of Long Beach and the area around the convention center has an amazing outdoor mall with plenty of stores and food places.
The area just outside the Convention Center is the outdoor mall called The Pike Outlets, or locally as the Pike. With amazing harbor views, so many retailers and restaurants, a movie theater, a comedy club, plus their iconic carousel and Ferris wheel. All really cool places to take your family (I take mine all the time). Right there in a little pond off to the side of the convention center are goose themed paddle boats.
Not that far from the Pike (also, across the street the other way from the convention center) is Shoreline Village. With waterfront shopping, dining, and fun, all overlooking Long Beach's gorgeous Rainbow Harbor. You can check out their kid-friendly arcade which allows for a plastic card to be used for both tokens and tickets. This keeps things simple as we adults often forget things: like where we left our keys, where the hotel is, or how to not to jump into the harbor. The little jerky shop there is amazing. Kids will love riding on the antique carousel, and there are bike and boat rentals available for exploring the coastline.
Anyway, back to the show: GPX Long Beach was my first show and it was BUSY. It's funny how working on listings and copy on the back end of our site basically trained me on the different machines. I went in thinking I was going to be just doing grunt work, but I ended up selling a couple of things and being SUPER helpful. I attune that to all my years at Disney having to talk parents down off of a cliff after telling their kids that they're not tall enough to ride (everyday people are easy to deal with compared to broke/exhausted parents at Disneyland).
The attendees at the show were a different caliber of human. They were eager to learn about the items that we carry and the cool new machines that we were showing off. I ended up posting myself next to the Epson F2100 and our Prisma Auto Clam heat press, but ended up all over the place. My favorite cool machine is the Proxima Semi-Auto Dual heat press. This thing utilizes an air compressor to drop and raise the heating element using pneumatic hoses. It's fun to use and is really efficient (if you couldn't tell, I like this one).
Overall, The City of Long Beach is awesome. The Graphics Pro Expo was awesome. Everything was awesome. Next time you're in southern California, come check out our Buena Park location. We have everything that we showed off at the show plus so much more. AND we're always putting out more content and new products, so be sure to check back often. We'll see you at the next show!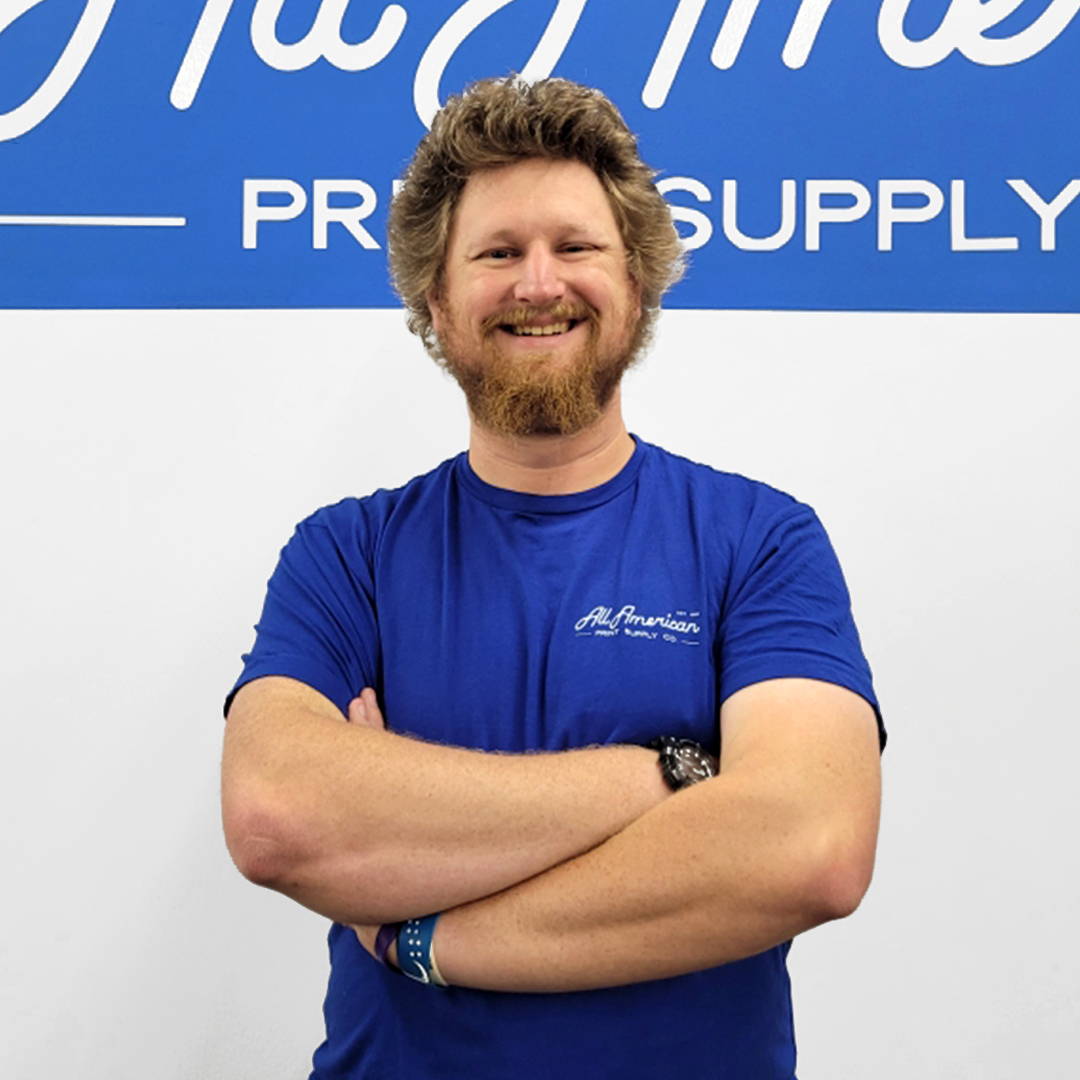 Steven has 10+ years of experience in the E-commerce space with an emphasis in storefronts and product listings. A classical connoisseur of the internet, Steven spends his free time staying away from it. Instead choosing to be a dad and disc golfer.
You can meet Steven and more of the friendly All American Print Supply Co team by visiting the company live events calendar and our YouTube channel.