Let's find the right printer for you!
dTF Printer Buyer's Guide: Prestige L2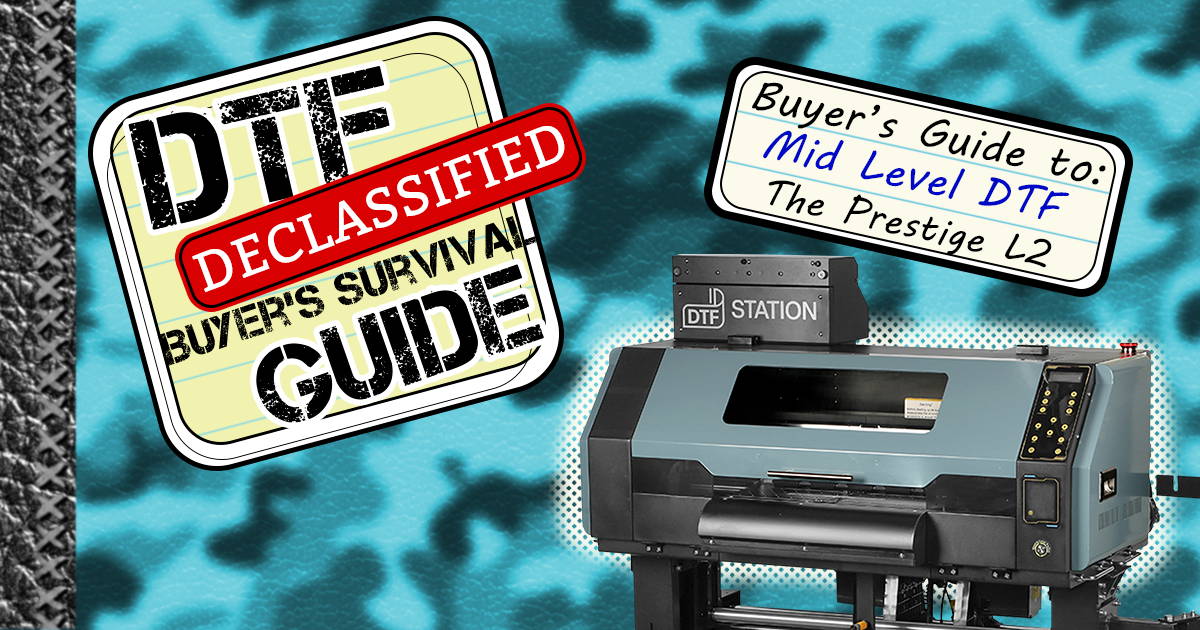 "I don't think you'll ever have a perfect world because we humans are prone to error, and so we're always in search of an upgrade.

"
Which DTF Printer is right for you?
As the direct to film landscape continues to evolve before our very eyes, we set out last month to help serve as a guide to navigate through this brave new world. At tradeshows nationwide many are still claiming we're in an age of the "wild wild west of DTF" but we would be remiss to think this is happening so fast for no reason as many of the speed-bumps encountered have already been identified and resolved to some extent thanks to DIRECT TO GARMENT printing. Choosing the right printer for your direct to film business can seem daunting at first with the myriad number of options, but as we mentioned before, make sure your choice comes with the following:
1. Warranty Protection
2. Training
3. After Purchase Support
In our March newsletter we took a look at the entry level model from DTF Station:
the 13" Prestige A3+R.
A perfect beginner printer to learn the process, establish a knowledge base, and get a taste for what direct to film really is. For April we are looking into the middle child from DTF Station:
the 16" Prestige L2.
Aside from the obvious size difference, what really separates these two machines in class or performance?
Full disclosure, the speed on the Prestige A3+R is not its strongest point. With the emphasis of that printer being more QUALITY than QUANTITY and targeted for folks at an entry level, this is pretty reasonable to understand. If you are looking at all day production and consistent order fulfillment, then the printer you should be starting with should be the L2. Boasting a dual print head set up under the hood, this powerhouse of a printer will offer roll to roll direct to film production at approximately 50 square feet an hour. This output speed makes for the perfect model for mid sized business to graduate into or for those looking to upgrade from smaller (SLOWER) pipelines.

Want to see the Prestige L2 in action?
Click the video here for an extended look into what makes this DTF printer special.
If the Prestige A3+R is regarded as a 'small business' level printer, think of the L2 as the commercial grade option. Not only is this reflected in how much work this machine can pump out in an hour but also in the strength of construction on the printer itself. For starters, it is at THIS tier we see the included stand and bracket system to house the printer and accompanying computer tower and monitor. Heavy duty locking wheel casters put this stand to the floor and allow for much versatility in workspace arrangement - did we mention this system, printer alone OR with the powder machine can fit through a standard (36") doorway? This tank is MOBILE.
As my friend Gary "T Shirt Help Desk" tells me, DTF is disrupting EVERYTHING from screen printing, to direct to garment, to embroidery, and white toner. Direct to film has been putting everyone on notice. It has been so nice to partner with DTF Station in providing state of the art printing options and essentials to our customer base who have become accustomed to working with the best. We have one more installment of this DTF Printer Buyer's Guide so be sure to stay tuned as next month we take a deep dive into the 24", 100 + square feet an hour, the printer your girlfriend told you not to worry about, the PRESTIGE XL2!


Stay tuned to our newsletter as we cover the last model in the Prestige family tree, its print specs, and who it's best suited for.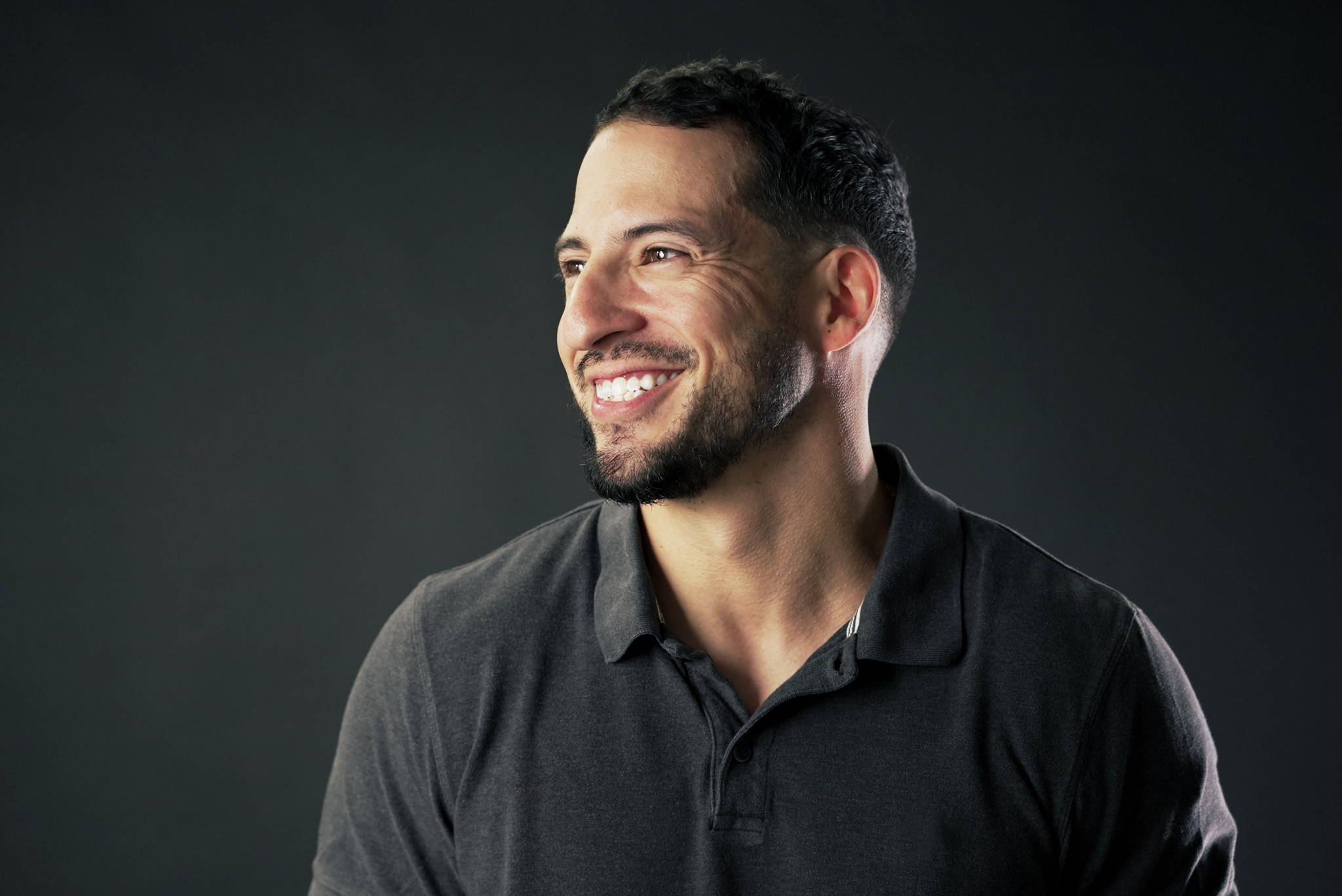 Esteven Romero began making YouTube videos back in 2017 to help new business owners learn how to use their products and grow their operation.
He has been featured in many companies' content such as Siser North America, Key Print Co and more. He has been featured as a speaker/presenter nationwide across the tradeshow circuit sharing information and insight to the print community audience and brings 13+ years of experience to the table.
You can meet Estevan and more of the friendly All American Print Supply Co team by visiting the company live events calendar and our YouTube channel.