Let's find the right printer for you!
dTF Printer Buyer's Guide: Prestige XL2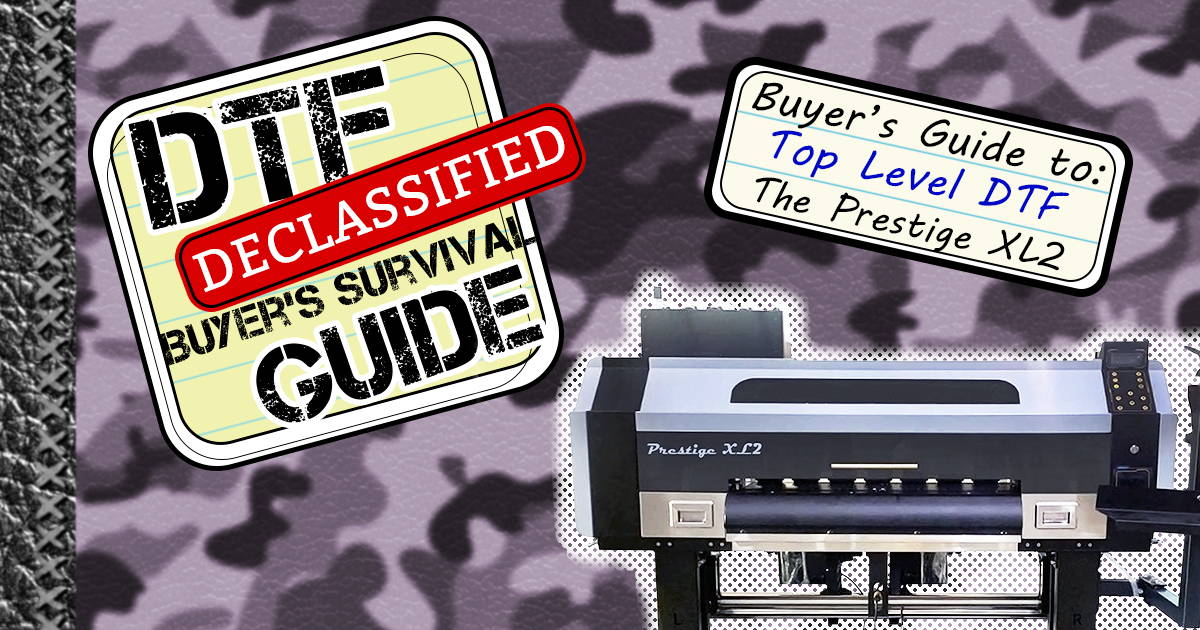 "Sloth makes all things difficult, but industry all things easy.

"
Which DTF Printer is right for you?
There is an English proverb that goes 'good things come in threes' and, so too, must our DTF Printers Buyer's Guide. Just like a three-act structure of a play, book, or movie, a trilogy represents three parts to a story as a whole. A beginning, a middle and, of course, a conclusion. If you would like to take a look at the first 2 chapters of this informative guide you can read up on the
Prestige A3+R
and the
Prestige L2
at those links. In today's article we are highlighting the big daddy of the Prestige DTF family tree:
the 24" Prestige XL2.
If there are no other key takeaways from this comprehensive buyer's guide, let it be the following. When building your business with an investment of this size, be sure the price tag includes:
1. Warranty Protection
2. Training
3. After Purchase Support
With the rise in direct to film printing popularity, we understand that you have choices with whom you choose to partner with, and it is our hope that this guide has answered any questions you may have regarding these different models, what they are capable of, and reasonable expectations to set for them.
I want to lead off with what we feel is the strongest feature on the XL2 printer: PRINT SPEED. The dual i3200 print head set up on the machine allows for over 100 sq ft of direct to film printing when paired with a 24" automated powder machine. The printer will lay down the CMYK layer in congruence with the white over print to prepare your graphics in a true representation of the design. This is part of what makes the physical footprint of this machine so special. When compared to other printers in this production class, this speed is unheard of while sitting at just under 57.5". With the output capacity that this machine delivers, the Prestige XL2 is a printer that can grow with you as production demands increase, eliminating the need for upgrading/purchasing additional equipment down the road.
While the printer is capable of big numbers, itself, in comparison to machines of this 24" size AND hourly output, the Prestige XL2 is SMALLER. This is a sign of newer technology under the hood, which is great when adding in new equipment. Who wants dated components when more current options are available? Intelligent features, such as the media handling vacuum, which enables near edge-to-edge printing, and head strike sensors that safeguard the sensitive print head, all come delivered in a compact form factor. At 53" x 26" x56" (LWH), even if you account for the powder machine (extra 6' of length), the size is still comparable to the total square footage of, say, the Epson F2100 and a heat press.
In the previous buyer's guide entries we looked at the Prestige A3+R as 'small business' level production and the L2 as a commercial grade option. Let's classify the XL2 as INDUSTRIAL. Reasons being, the hourly production volume capabilities, as well as the construction of the machine itself. This printer comes standard with an included stand and bracket system to house the printer. Heavy duty locking wheel casters put this stand to the floor, giving the user flexibility for arrangement in the work area. The heavy duty nature of the printer comes with upgraded white ink circulation and stirring to facilitate continuous flowing of the white ink. The build quality and production speed of the Prestige XL2 makes it a suitable fit for growing mid-size businesses and busy print shops WORLDWIDE.
Contact us today to connect with a friendly representative to answer any questions you may have and see what is the best choice for you and your business. And who knows, sequels to a successful franchise are always an easy sell so you may not have seen the last of our All American Printer Buyer's Guide series. Until next time, friends. XOXO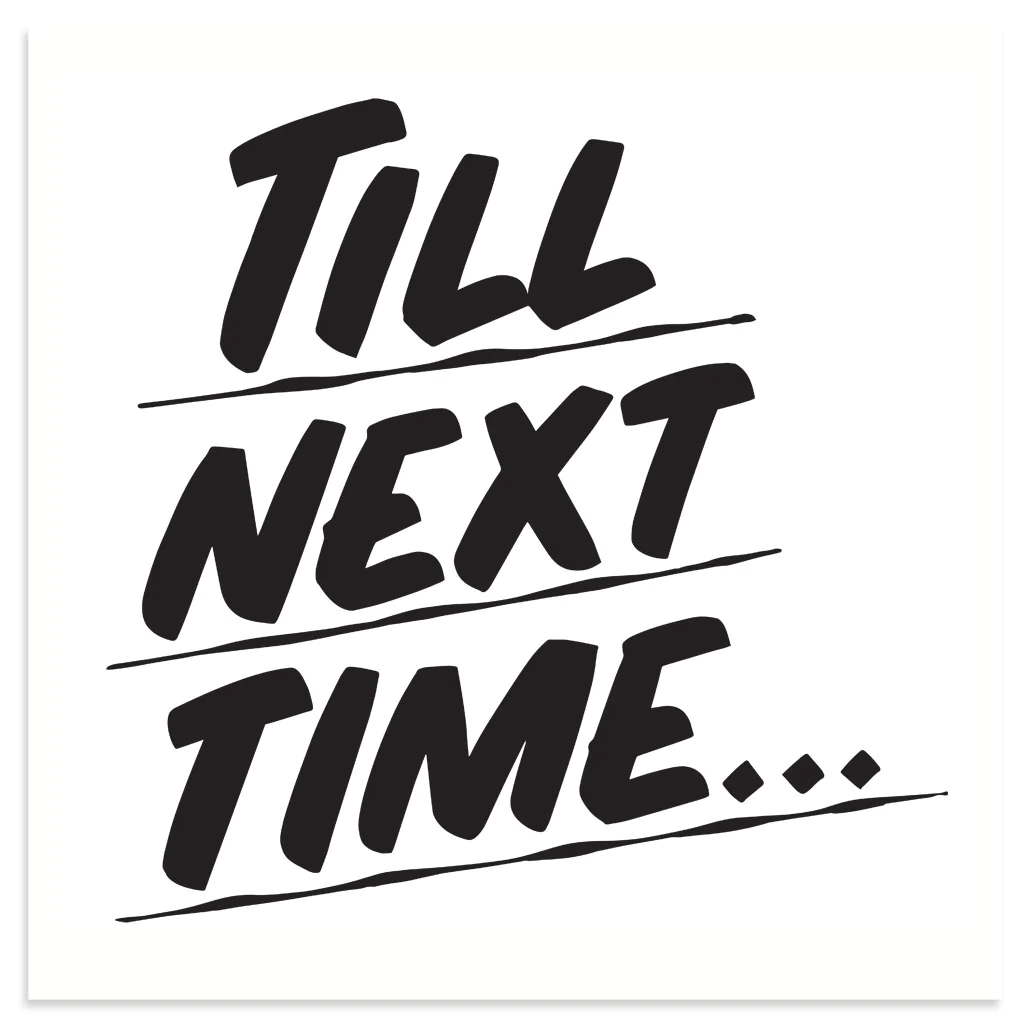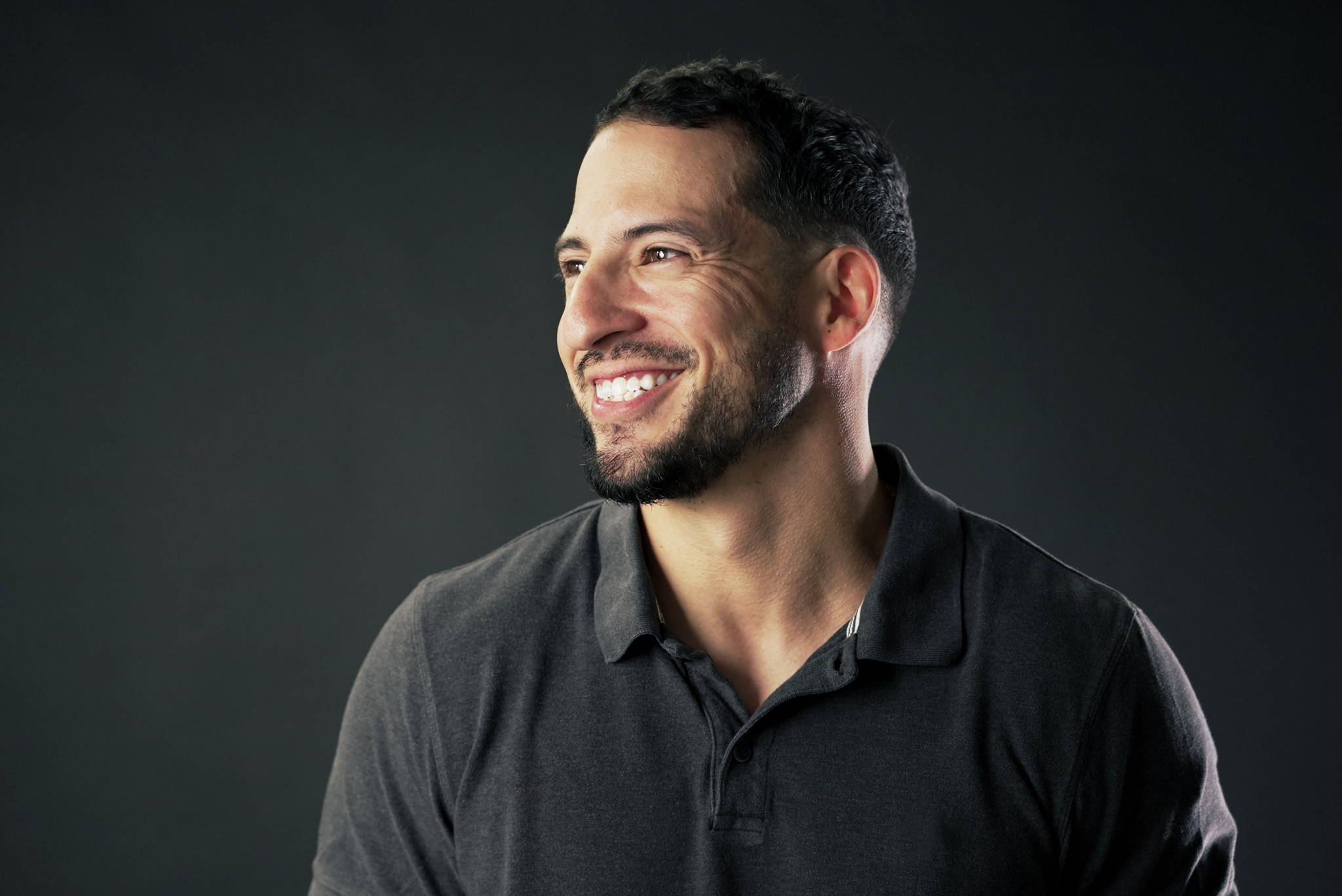 Esteven Romero began making YouTube videos back in 2017 to help new business owners learn how to use their products and grow their operation.
He has been featured in many companies' content such as Siser North America, Key Print Co and more. He has been featured as a speaker/presenter nationwide across the tradeshow circuit sharing information and insight to the print community audience and brings 13+ years of experience to the table.
You can meet Estevan and more of the friendly All American Print Supply Co team by visiting the company live events calendar and our YouTube channel.