"Progress lies not in enhancing what is, but in advancing toward what will be."
- Khalil Gibran
Direct to film has arrived and has come out swinging. It started off with desktop printer conversions that were wonky, almost required a degree to get them to work properly, and could only print single DTF PET sheets. Next, we saw people utilizing their direct to garment printers to print directly onto the sheet that was haphazardly placed on the platen. Then, came the introduction of specialized single-sheet DTF printers, similar to DTF Station's Prestige A3+ printer.
Now we are excited to talk about the next step in DTF printer evolution, Roll-to-Roll printing!
What is Roll-to-Roll Printing?
What a fantastic question. This printing system is where you utilize a full roll of media (DTF film), rather than a single sheet of media, that feeds onto another empty roll at the end of the system. It is a really efficient system if you need to print constantly. It's almost a set-and-forget type of printer that will print until you run out of media or ink, which is already faster than single feed sheets that cannot be stacked.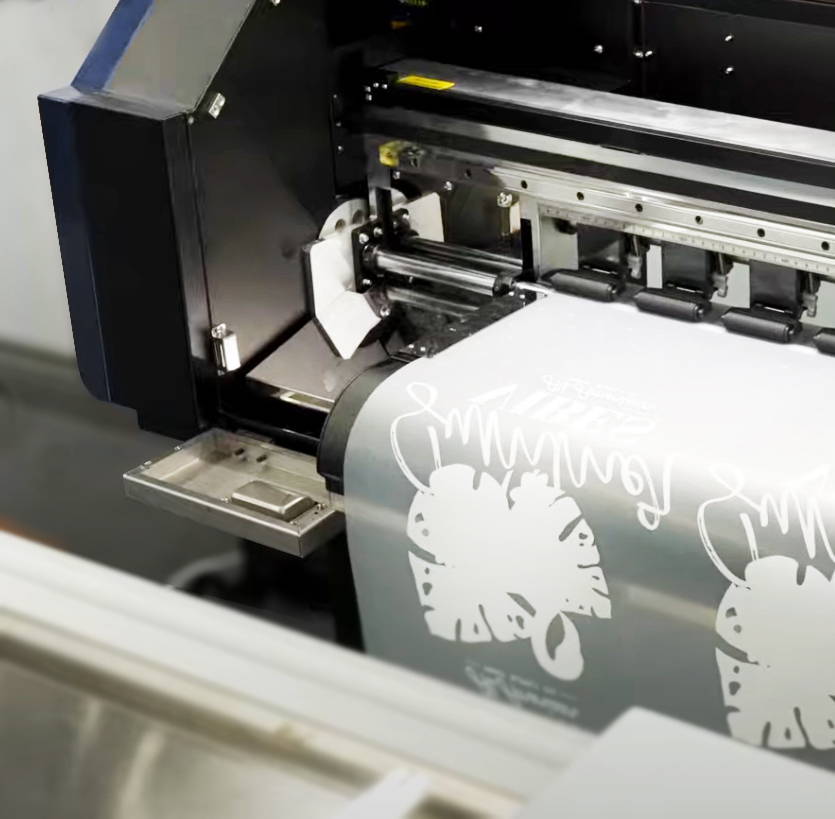 When compared to standard printing methods, the process improves printer life cycle costs while also making it easy to scale up your operation. Efficiency is also maximized when manufacturing requires multiple prints. A well-designed roll-to-roll system can make manufacturing quicker and cheaper without compromising quality.
With individual sheets your prints are limited by the size of the media and if you have a small format printer the prints are even smaller. The only limitation on size for roll printers is, again the size of the media. So instead of a max length of 20 inches for a single sheet we can make a print that is 328 feet long (almost a full football field from post to post).
We've released and promoted several different machines which already utilize this system, like the 24" STS 628D and Prestige XL2 and the large format 1682D. However, there is nothing available for the smaller format printing (under 24") and this leaves either smaller shops or the hobbyist with not many options under $10,000.
BOOM! DTF Station's Prestige A3+ R DTF Printer
(the "R" stands for "Roll")

This little roll printer is the only option available at the 13 inch width that is less than $5K. This little guy is great for the developing shop as a means to increase production and efficiency. Efficiency can be further increased if you pair your DTF roll printer with a TPU powder shaker and oven. Think of how amazing it is that you can boost production and efficiency by NEVER touching your media.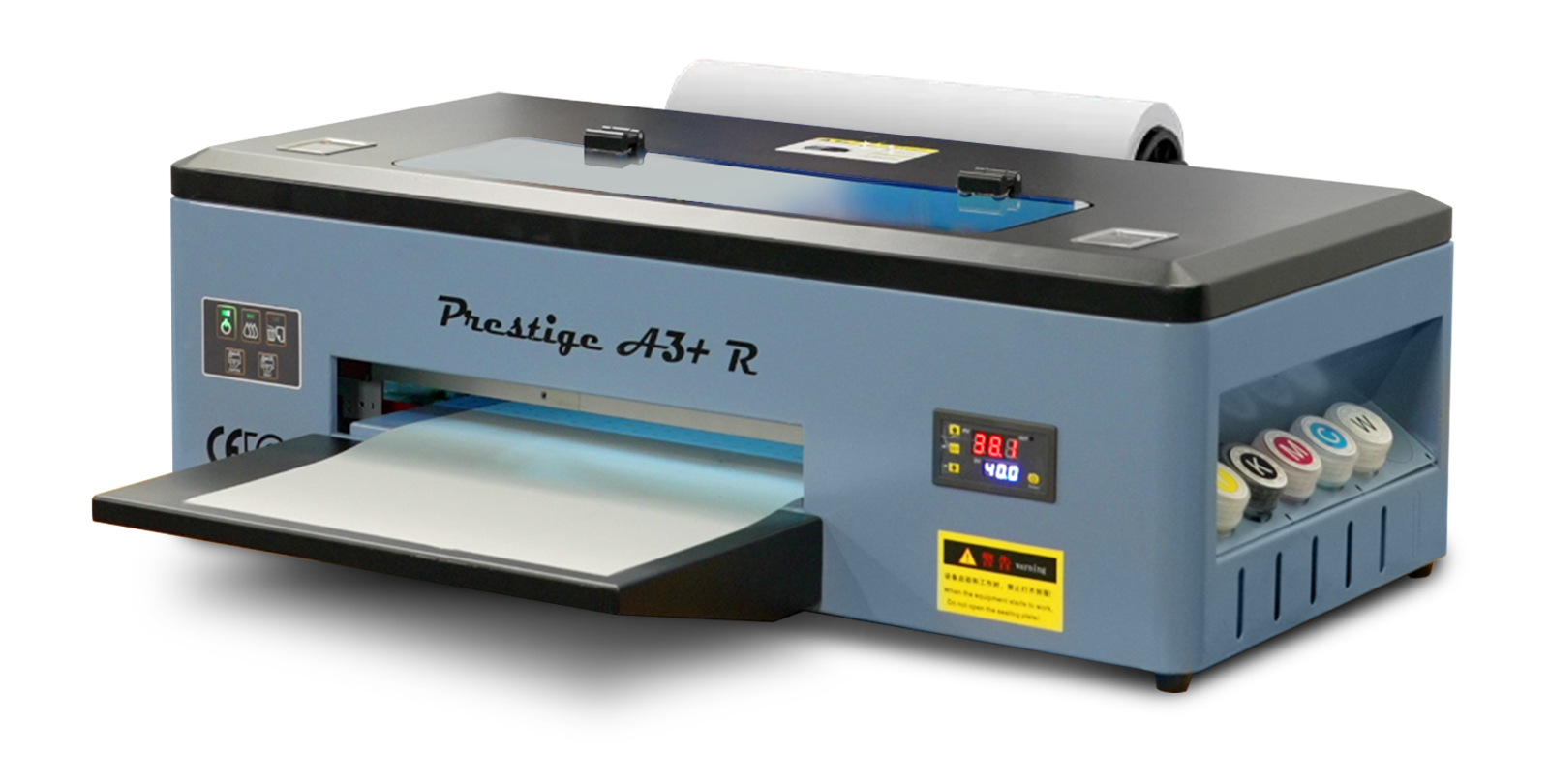 But that last point is what all of this comes down to: Roll printers increase your production rates and efficiency. Without having to touch every single print you can just stack up a bunch of jobs into your RIP software, hit "PRINT", and go take a nap. A DTF roll printer coupled with a powder shaker/oven can literally print all day. So, go out and print all day.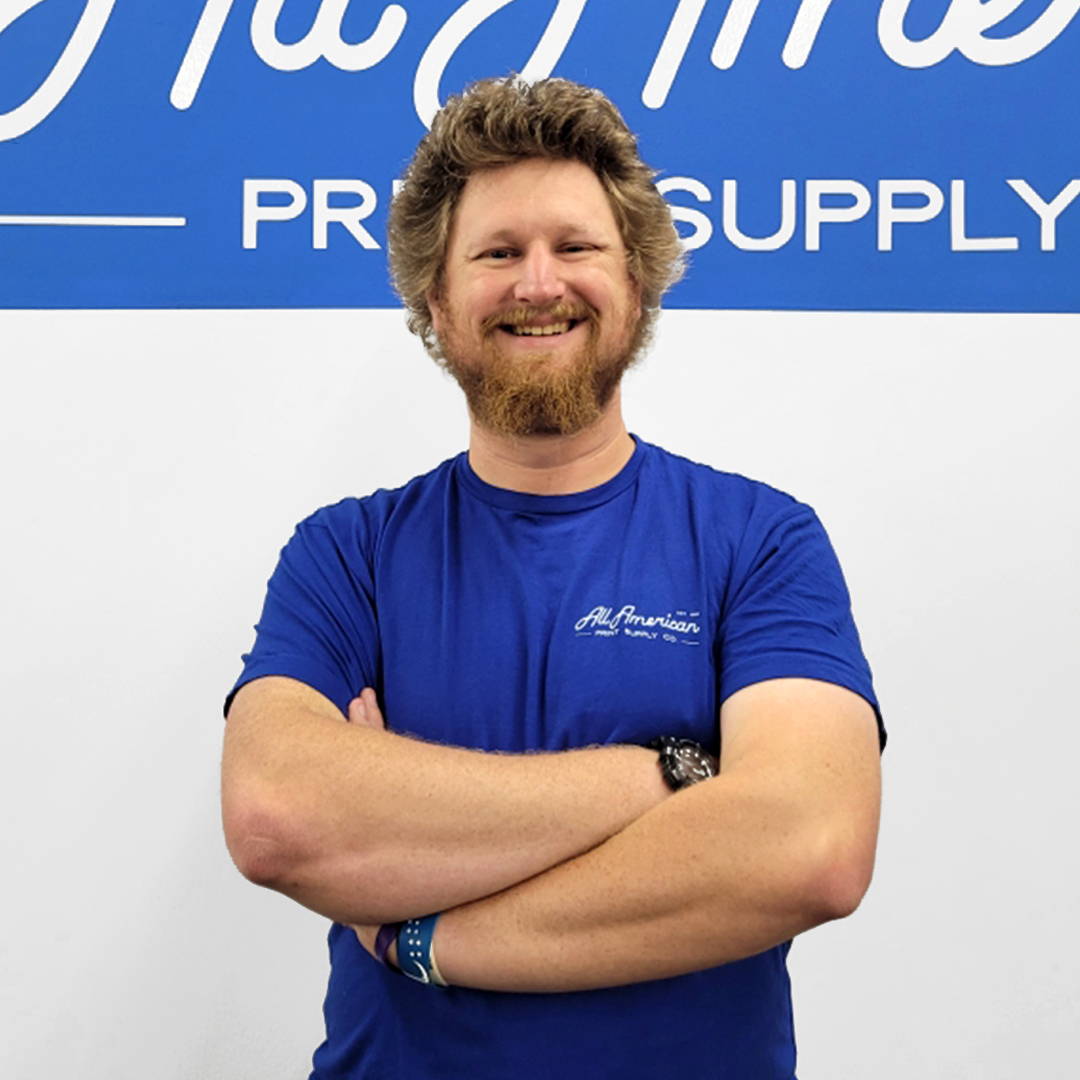 Steven has 10+ years of experience in the E-commerce space with an emphasis in storefronts and product listings. A classical connoisseur of the internet, Steven spends his free time staying away from it, instead choosing to be a dad and disc golfer.
You can meet Steven and more of the friendly All American Print Supply Co team by visiting the company live events calendar and our YouTube channel.