So you just got your #directtogarment printer – or maybe you're READY to get your #DTG printer and you ask yourself "What all do I need?" We have been asked forever about DTG bundles, what supplies go with this sort of print operation, what other equipment pieces should I add, etc.
Well you asked and we listened – we are proud to unveil not one but two starter kits to compliment your direct to garment printer with everything you need to get up and running. Come along with Estevan Romero as we breakdown what comes with these all new starter kits to take your DTG printing to the next level!
Still looking for the perfect gift this Mother's Day? We got you covered. Choose from our delicate gift set collection or customize your own.

"Get Better every single day"
- Kobe Bryant (Bryant's 10 rules)
DTG STARTER KITS ARE HERE!
You could say one of our focuses here at All American Print Supply is certainly direct to garment printing. I am proud to say that we have positioned ourselves as one of the leading authorities in the DTG print space and we are constantly looking to improve. For folks diving into to direct to garment they may know they need the actual printer itself but one of the more common questions we get here from customers is "What all do I need?"
Since I began my tenure with All American Print Supply years and years ago I have always been asked about bundles to pair with the printer to cover all bases of production. Let's take a look at what is typically found in a traditional direct to garment print set up:
• DTG Printer
• Heat Press
• Automated Pretreat Machine
But what about supply items? Pretreat to put in the machine? And what kind? We took some of the essentials we know are crucial for success and curated not one but TWO awesome starter kits to pair with the direct to garment printer of your choice and really hit the ground running with your business. Both packages will ship with the following:
• Your choice of either the Mister-T2 or Mister-T2 Pro automated pretreat machines capable of handling ANY of the pretreat solutions on the market while delivering consistent and efficient pretreat application
• 1 gallon of the AA exclusive TeeTreat pretreat solution for all of your colored fabrics
• 1 gallon of Firebird Vivid for high quality CMYK D prints
• 100 pack Thick Silicone Two Sided Cover Sheets
Starter Kit #1 will include all of the above as well as a brand new DTF Station Prisma Auto 16" x 20" heat press
Starter Kit #2 will come with the DTF Station Prisma Swing 16" x 20" heat press – either kit will ship with both upper and lower platen covers and FREE SHIPPING. That's right, we are covering the freight on the both packages and when purchased as a kit we are saving $1,198.88!
Both starter kits are live right now on the website AAPRINTSUPPLYCO.com, contact us today for more information!
-Estevan Romero
BUNDLE WITH THE EPSON F2100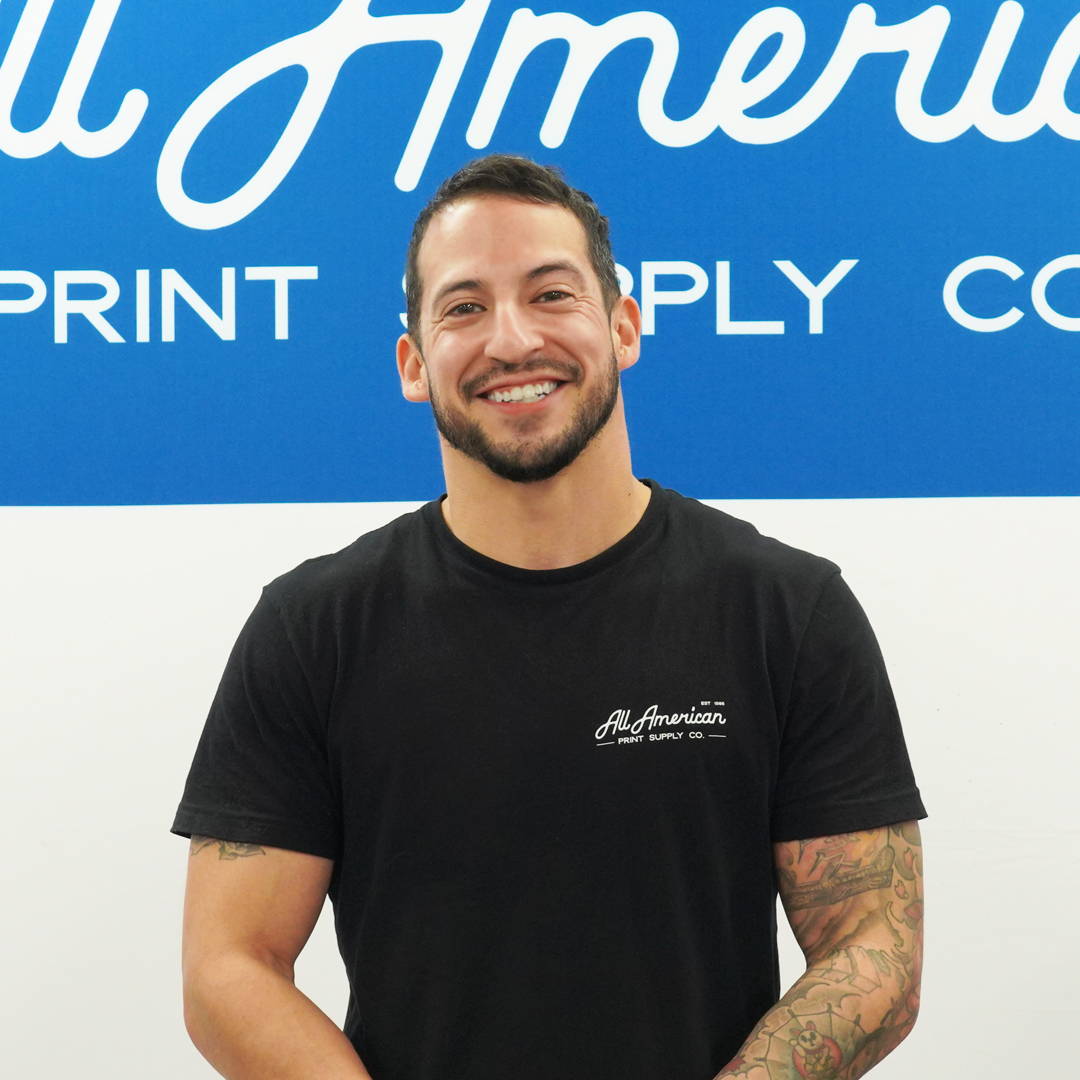 Esteven Romero began making YouTube videos back in 2017 to help new business owners learn how to use their products and grow their operation. He has been featured in many companies content such as Siser North America, Key Print Co and more. He has been featured as a speaker/presenter nationwide across the tradeshow circuit sharing information and insight to the print community audience and brings 13+ years of experience to the table.
You can meet Estevan and more of the friendly All American Print Supply Co team by visiting the company live events calendar and our YouTube channel.