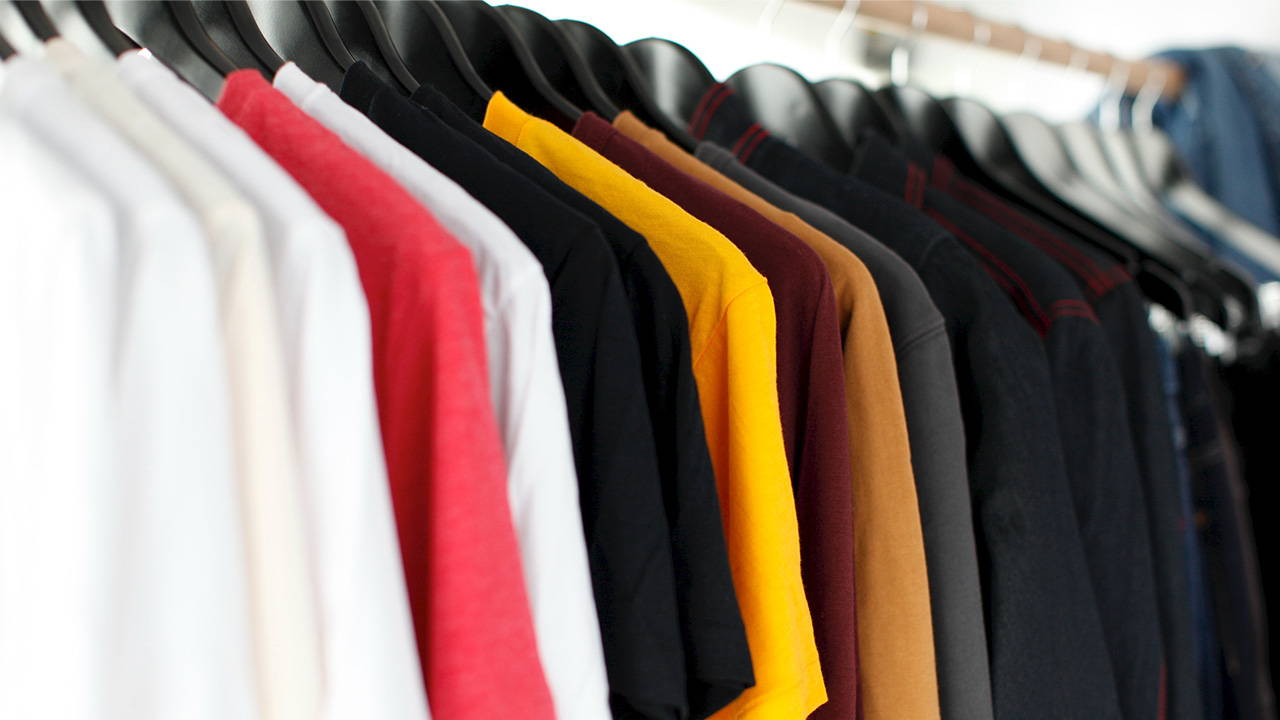 "Life is like a box of crayons. You never know what color you're gonna get.

"
BYE, BYE DYE MIGRATION!
It's safe to say as far as custom apparel is concerned the cotton black t-shirt reigns supreme. That is what the majority of clients are looking for and they print great! The organic material, especially when you get into the ring-spun variety, are so tightly woven that the fibers are able to lay super flat. Also, because the fabric is not dyed this shade, colors are able to be accurately and consistently represented visually without interference from the actual substrate. But what about dyed materials such as our reds, pinks, oranges? These unnatural colors are dyed to appear as such, and, in turn, can potentially react to decorating that involves high heat. This chemical phenomenon is known as DYE MIGRATION.
What does that mean exactly?
DYE MIGRATION is going to be the movement of a dye from dyed material (such as garment fibers) to another material in contact with the garment - this can include heat transfer vinyl, direct to film transfers, and ink in general, such as silk screen or direct to garment ink. The dye from dyed garments literally sublimates, meaning it will go from a printed, solid state -> change to a gas -> and then re-solidify in the form of dye migration onto your applied graphics. In some instances this can also be seen in the wash where the garment bleeds over time. This would fall into the same category.
Thankfully, there are resources and applications to prevent the appearance of dye migration. In heat transfer vinyl, there are materials specifically formulated to stop dye migration in its tracks with dye blockers to maintain and preserve color accuracy in your files. With Direct to Garment, this can be remedied by increasing the amount of white. Similarly, increasing the amount of white ink in your print can prevent dye migration for Direct to Film as well. Additionally, for direct to film users, there is black hot melting powder! While this issue may not be affecting users with machines such as the Prestige line of direct to film printers, due to the control option in the RIP software, the black hot melting powder has been shown to be a blocker for showing fabric color through transfers - even on red polyesters. For every question there is an answer and for every printing problem we try to have tested solutions at the ready.
DYE MIGRATION is most commonly found in polyester and cotton/poly blends - essentially any polyester traces in a garment can be affected by this occurrence with a lone exception: WHITE polyester. Because white polyester is not dyed there is no chance of running into dye migration and should be able to achieve bold, vibrant images. For reference, the higher the temperature that the garment dye is set at the more costly the garment and also the more RESISTANT to dye migration - and the inverse is true as well: the cheaper ($$) the apparel item is the more dye migration you will see. Here is what it can look like: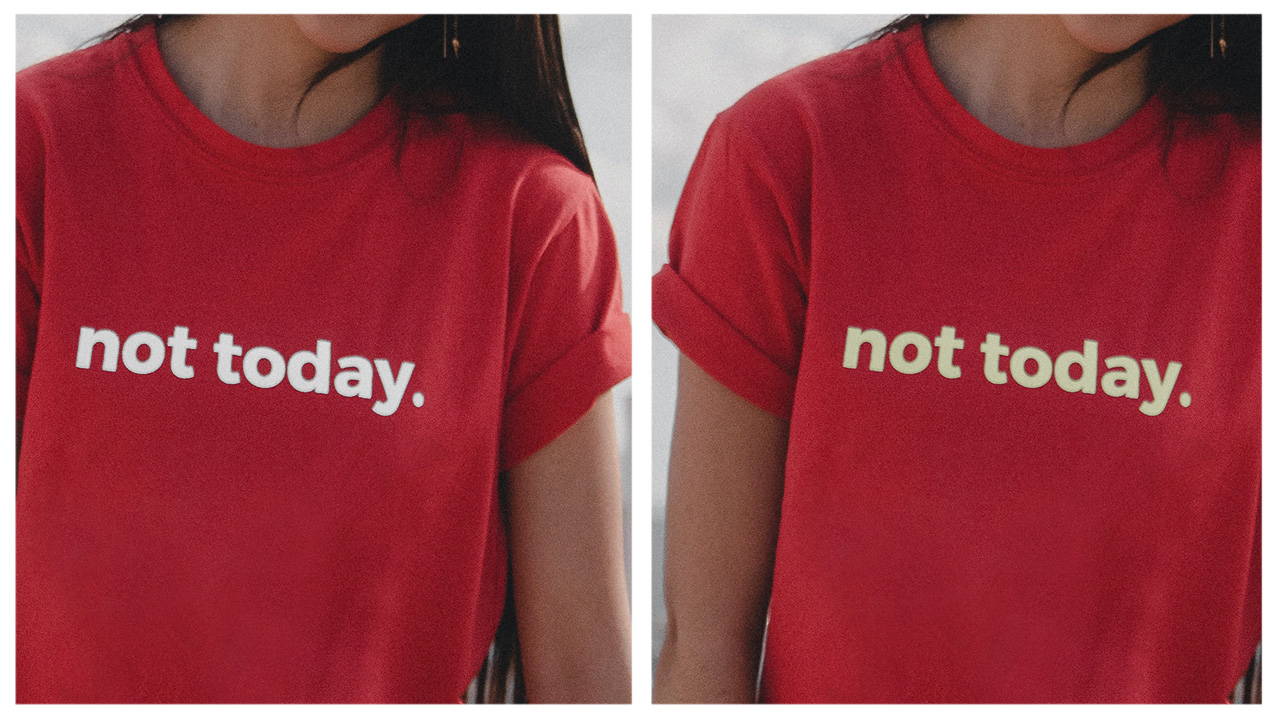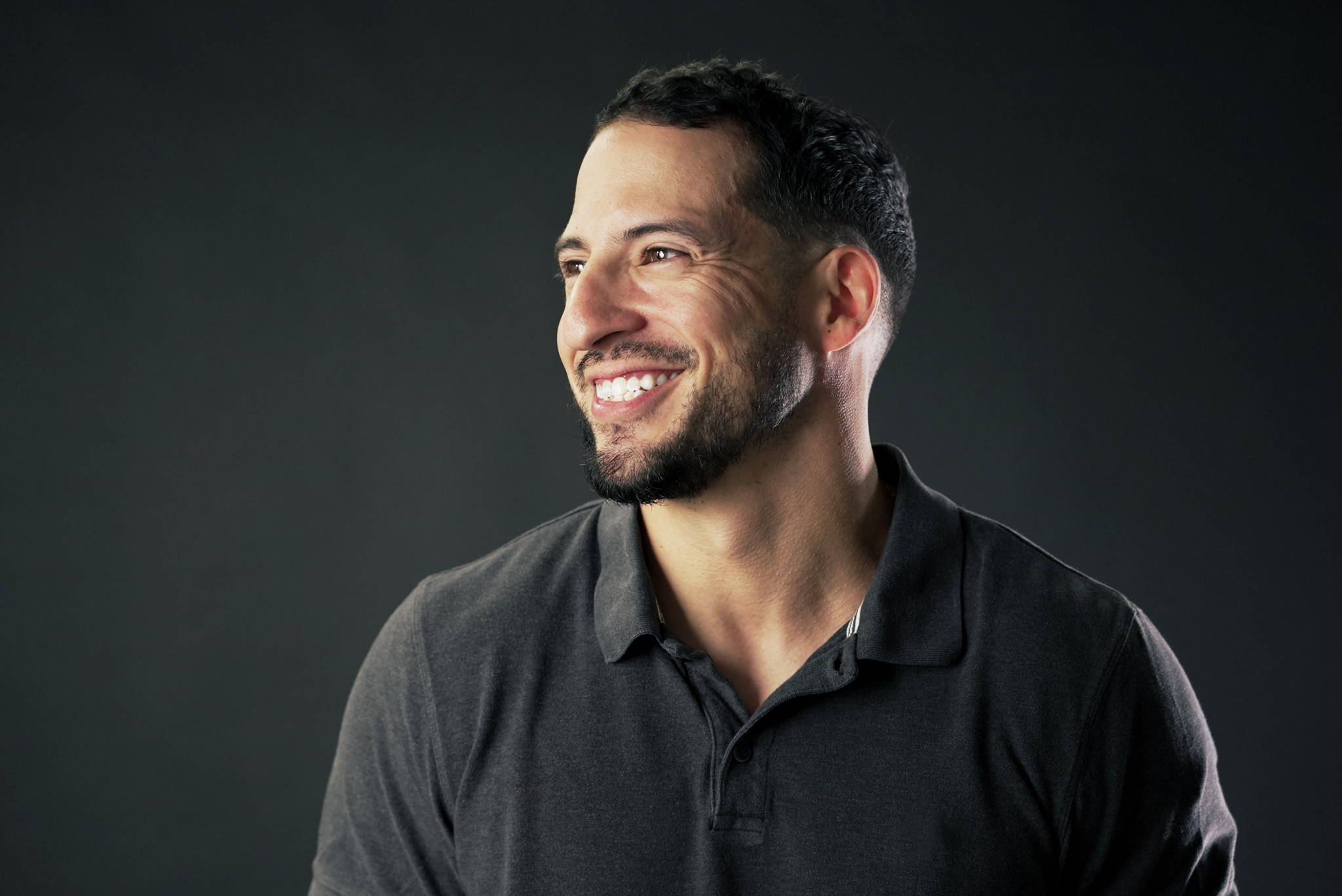 Esteven Romero began making YouTube videos back in 2017 to help new business owners learn how to use their products and grow their operation.
He has been featured in many companies content such as Siser North America, Key Print Co and more. He has been featured as a speaker/presenter nationwide across the tradeshow circuit sharing information and insight to the print community audience and brings 13+ years of experience to the table.
You can meet Estevan and more of the friendly All American Print Supply Co team by visiting the company live events calendar and our YouTube channel.