Bundles, 0% Financing and more!
EPSON F2100: For the 1st time ever...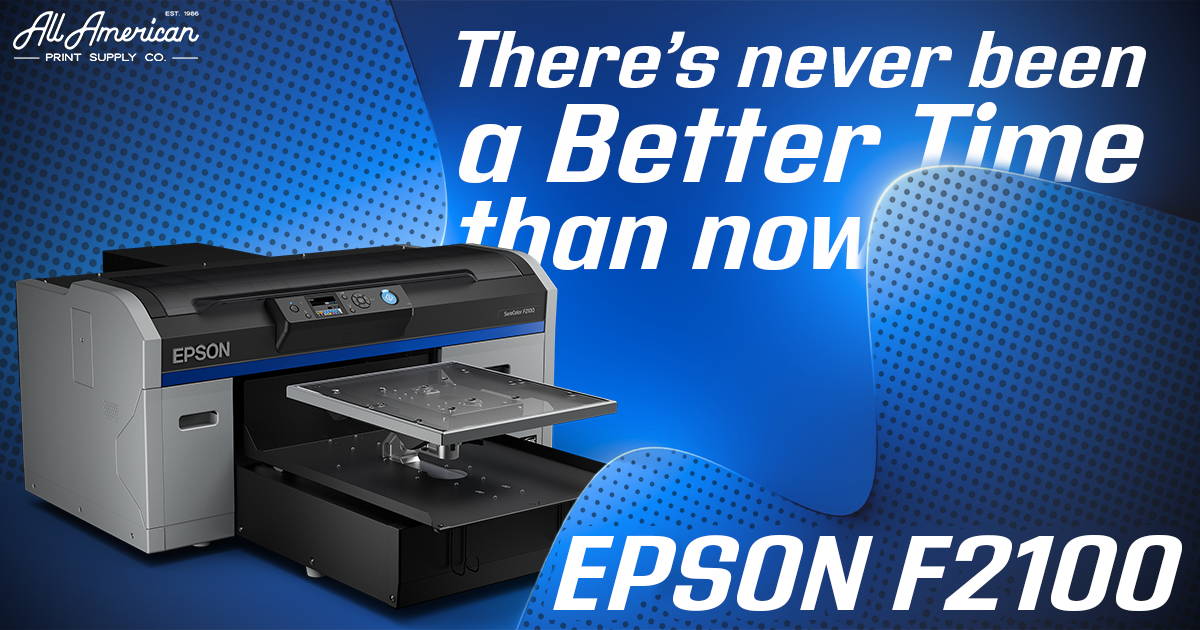 "Don't wait for being completely ready for the plans and ideas you may have in mind. Take action now and along the way you will learn and become ready.
"
There's never been a better time to jump on the F2100 train!
Having done my fair share of webinars in my time, it's nice to see how others navigate the space. My good friend, Paul Morales, with Epson recently hosted an awesome presentation entitled "DTG vs DTFilm, Why Choose?" and I agree, we shouldn't have to choose. In this webinar, Paul highlights the versatility of the Epson F2100 for its direct to film printing capabilities, and shows how to streamline the workflow from this hybrid machine by using complimentary pieces to keep production flowing at an optimum pace.
It has been so great seeing the major players in the print business really embracing what Direct to Film is and what it can do. Personally, I learned DTF with a Direct to Garment printer - the F2100, in fact - and it has been awesome to enjoy the full functions of this dual threat machine. At one of this year's biggest trade shows, the Epson corporation was showcasing this with a variety of different accessory machines by DTF Station.
Notably, Epson exhibited the
Seismo S20 powder machine
, which applies the DTF powder to the print and shakes off any excess on the film (these are steps that many are performing
BY HAND
), as well as the
Phoenix curing oven
, which keeps your heat press free to continue production and provides quick and consistent drying of the transfers for immediate application in a production line. As far as workflow is concerned, I would call this a professional level set up. We also have some big news for folks interested in the entire lineup.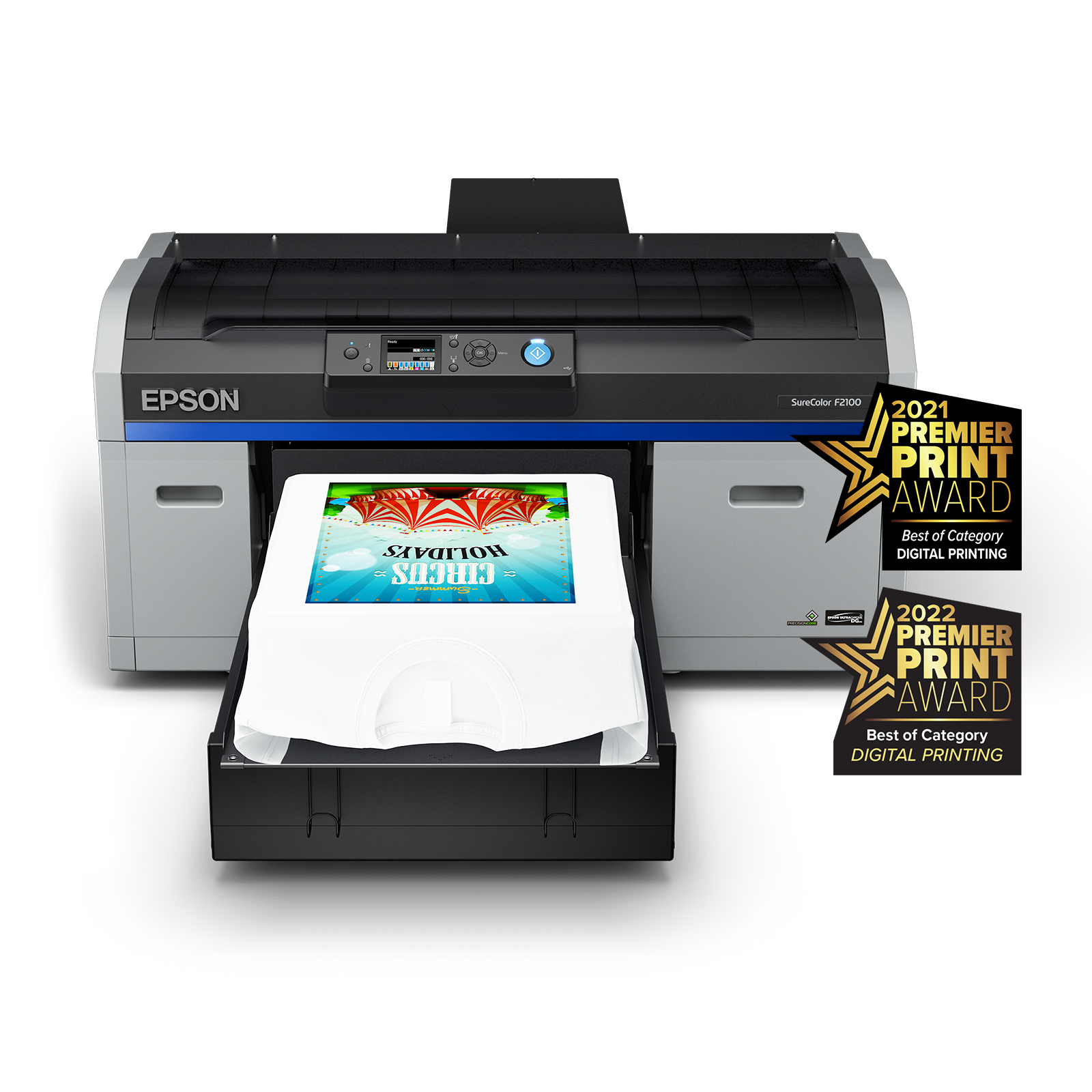 For the first time in recorded history, we now have actual bundle packages that include the Epson F2100 printer. This is big news. Customers ask us on a regular basis, "what do I need in order to print direct to film on a direct to garment set up?" Well we finally have a quick and concise answer. The packages that are now offered come equipped with everything someone would need to use their direct to garment set up for direct to film printing.
Besides their amazing utility we're also looking at value meal style discounts by getting the items together in cohesive bundles.
In addition to the actual direct to garment printer itself, package options can include:
• DTF Curing Oven
• Air Purifier
• DTF Platen Grip Tape
• DTF Powder & Film
• DTF Powder Machine (for SHEETS - Now this is nice because typically DTF powder machines have typically been only reserved for DTF ROLL printers)
• Pretreat Machine
• Heat Press
• RIP Software Upgrade (Kothari NeoRIP)
• DTF Printing Profile (Tested and profiled for perfect DTF prints with the DTG printer)
• Pretreat Solutions
And MORE!
As of this writing, some of these F2100 direct to garment printer bundle packages are also a part of our 0% Financing Program*! This is great timing if you have been thinking about getting started with DTG, DTF, or BOTH! More people should understand the value of business financing - we get our capital in our pocket, we are growing our business credit at the same time, all while having the equipment essentially pay for itself. If things change and you want to resolve the balance ahead of schedule, the lack of early payoff penalties on this offer also provides flexibility to adapt with the growth of your business if needed.
Both the 0% Financing Program and the Epson F2100 bundles, as of this article's publication, are
limited time offers*.
Check out all the details
here
and on our various product pages to take advantage of these offers once you're ready to get started on that DTG/DTF hybrid setup.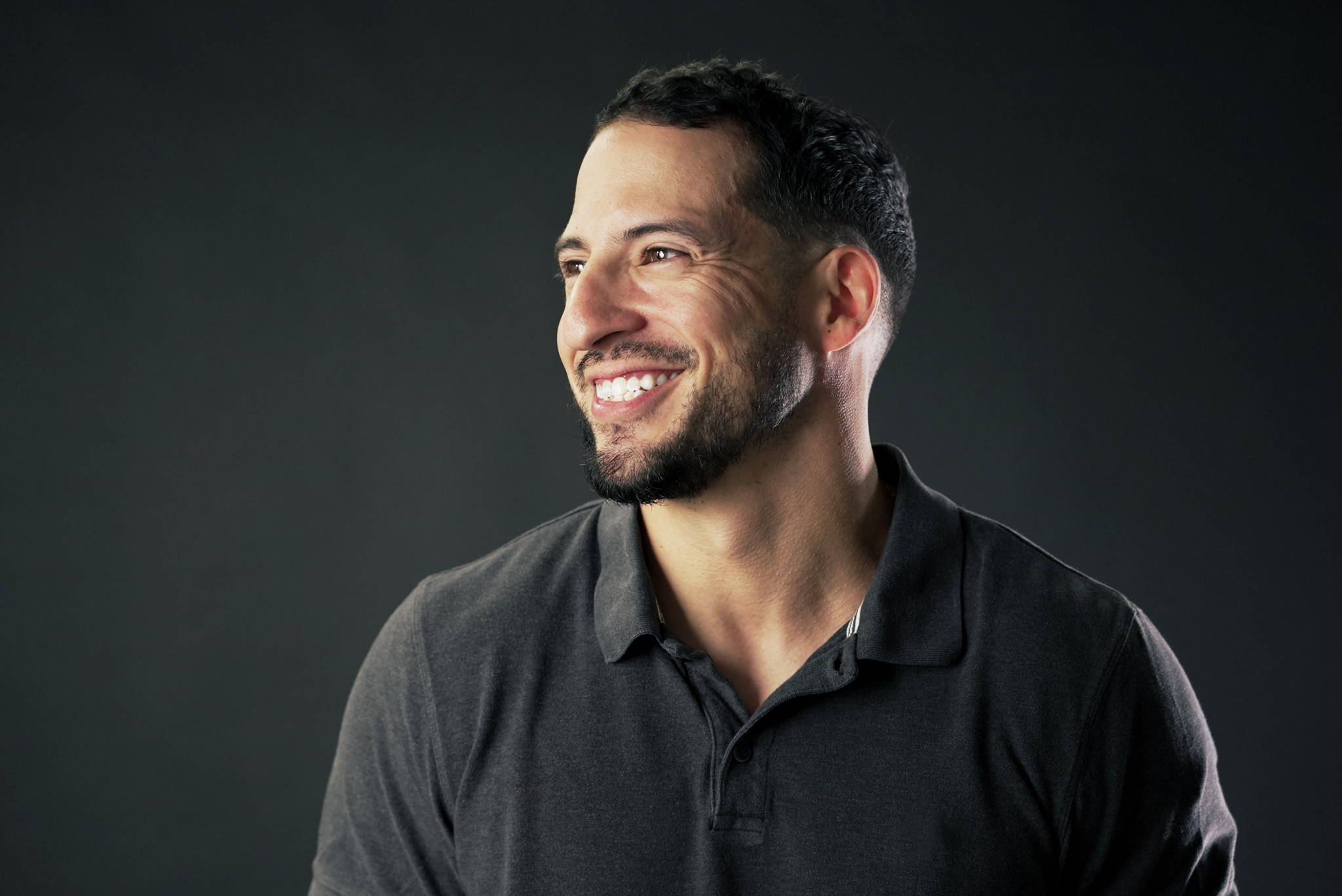 Esteven Romero began making YouTube videos back in 2017 to help new business owners learn how to use their products and grow their operation.
He has been featured in many companies content such as Siser North America, Key Print Co and more. He has been featured as a speaker/presenter nationwide across the tradeshow circuit sharing information and insight to the print community audience and brings 13+ years of experience to the table.
You can meet Estevan and more of the friendly All American Print Supply Co team by visiting the company live events calendar and our YouTube channel.