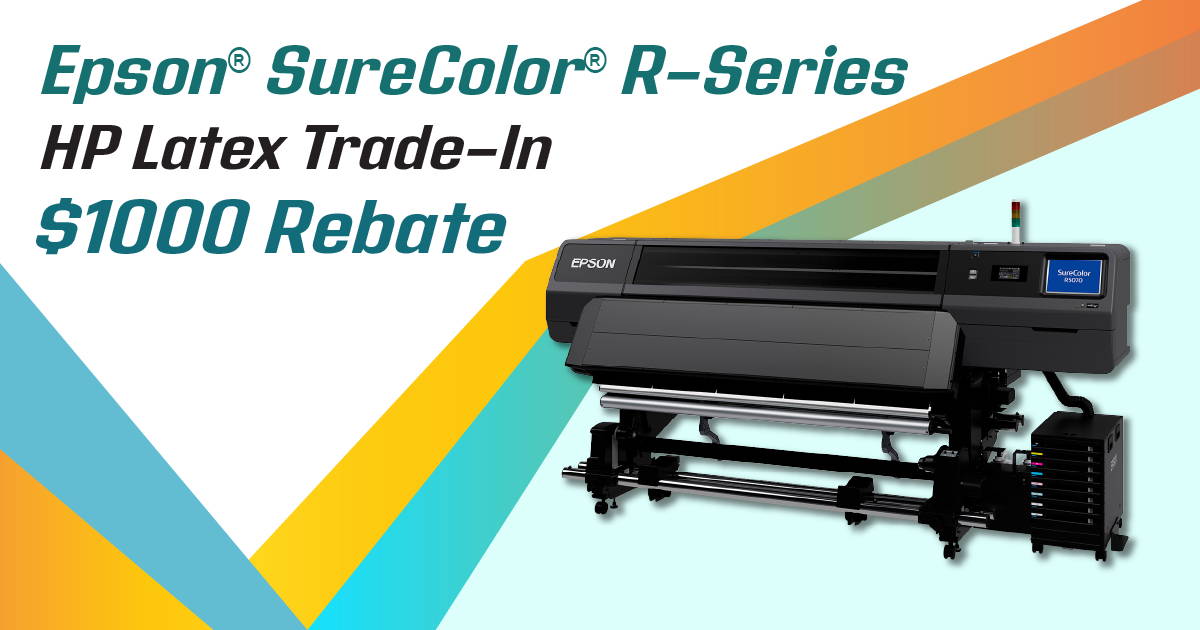 "Opportunities don't happen, you create them."
- Chris Grosser
Happy June - summer is upon us and Epson has a seasonal promotion running at the moment we want to share with you! I'm talking about the all new ProFocus Industrial Trade-In Hewlett Packard Latex 54" or 64" Printer Trade up to SureColor R5070 Printer End User Rebate Promotion. How does this new, limited time program work? What makes the R Series line such a value? Let's take a look at the in's and out's of all this together.
Introducing the New SureColor R-Series printers from Epson - their first signage printer to feature multi-purpose resin ink! This breakthrough new formula offers reliable color consistency and produces exceptional-quality prints for a wide range of applications with immediate lamination and scratch resistance. This 64" line of roll-to-roll signage printers with water-based resin ink consistently provide professional level vinyl, banner, vehicle wrap and other signage prints at unheard of speeds.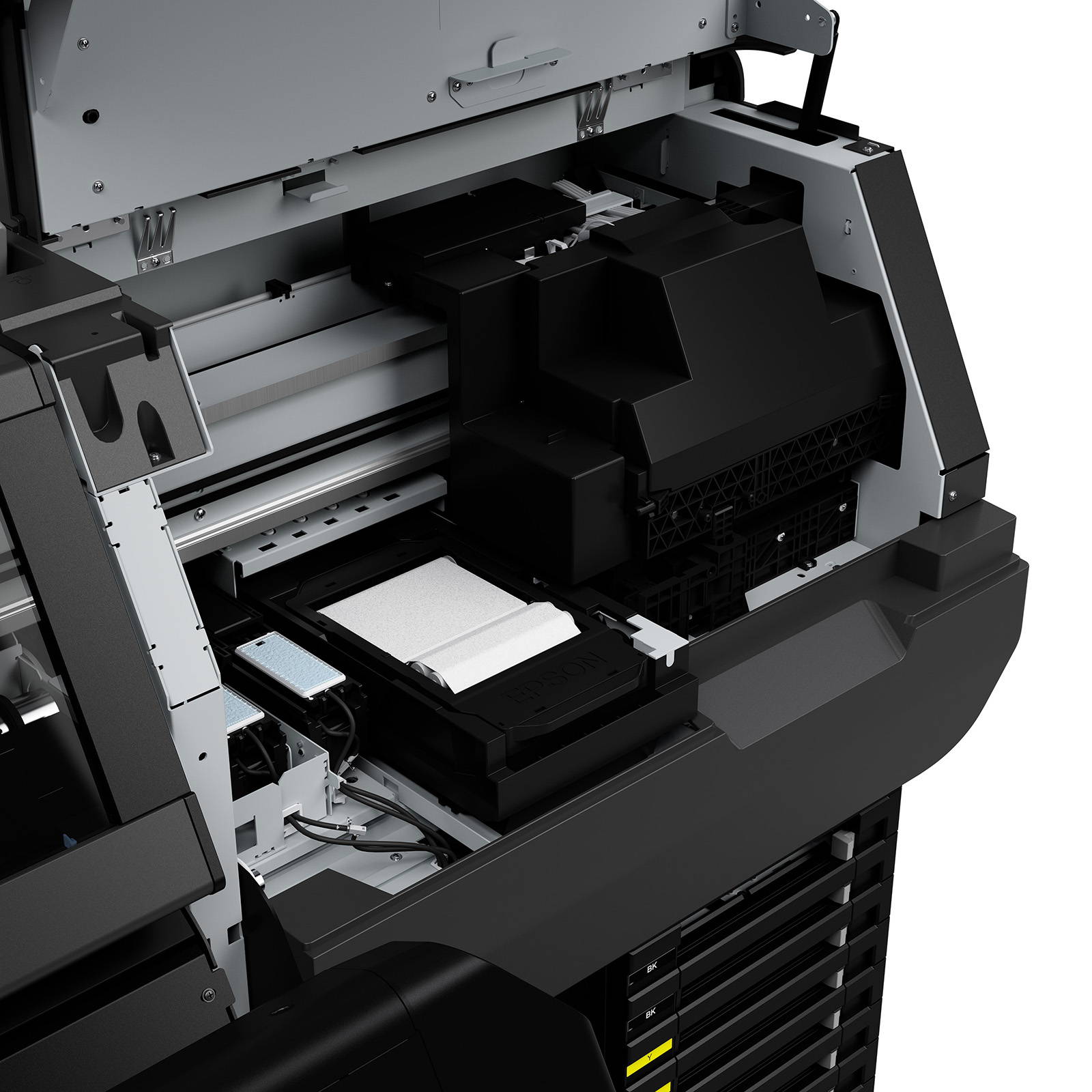 Take advantage of unparalleled productivity and budget friendly manufacturing costs thanks to user-replaceable printhead and Epson Edge Print and Control Dashboard. The specially formulated UltraChrome RS ink provides stellar print quality - a 6 color ink line up delivers super accurate color matching on all your repeat jobs, brand colors, wall tiling applications and more (CMYKLcLm). Whether you go for the SureColor R5070 or the bulk ink system driven R5070L, both are a great starters in building your business.
Here's the breakdown on how the trade-in works: firstly, this promo is stackable with any other All American Print Supply Co or manufacturer end user rebates running currently - no need to choose this or that, let's take em' all! Next, the ProFocus Industrial End User HP Trades In - Trade Up Promotion claim form must be completed by your sales rep to receive rebate payment, which is then validated against the serial number of the device being replaced and the qualified Epson device purchased. Contact us today to see if your HP Latex printer is eligible for upgrade!
Running now, do not sleep on this opportunity to upgrade your print operation AND get a nice rebate for doing so! The Epson brand is synonymous with quality and craftsmanship and who better to partner with to build your business than a billion dollar company known for their unrivaled after purchase support and warranty protection.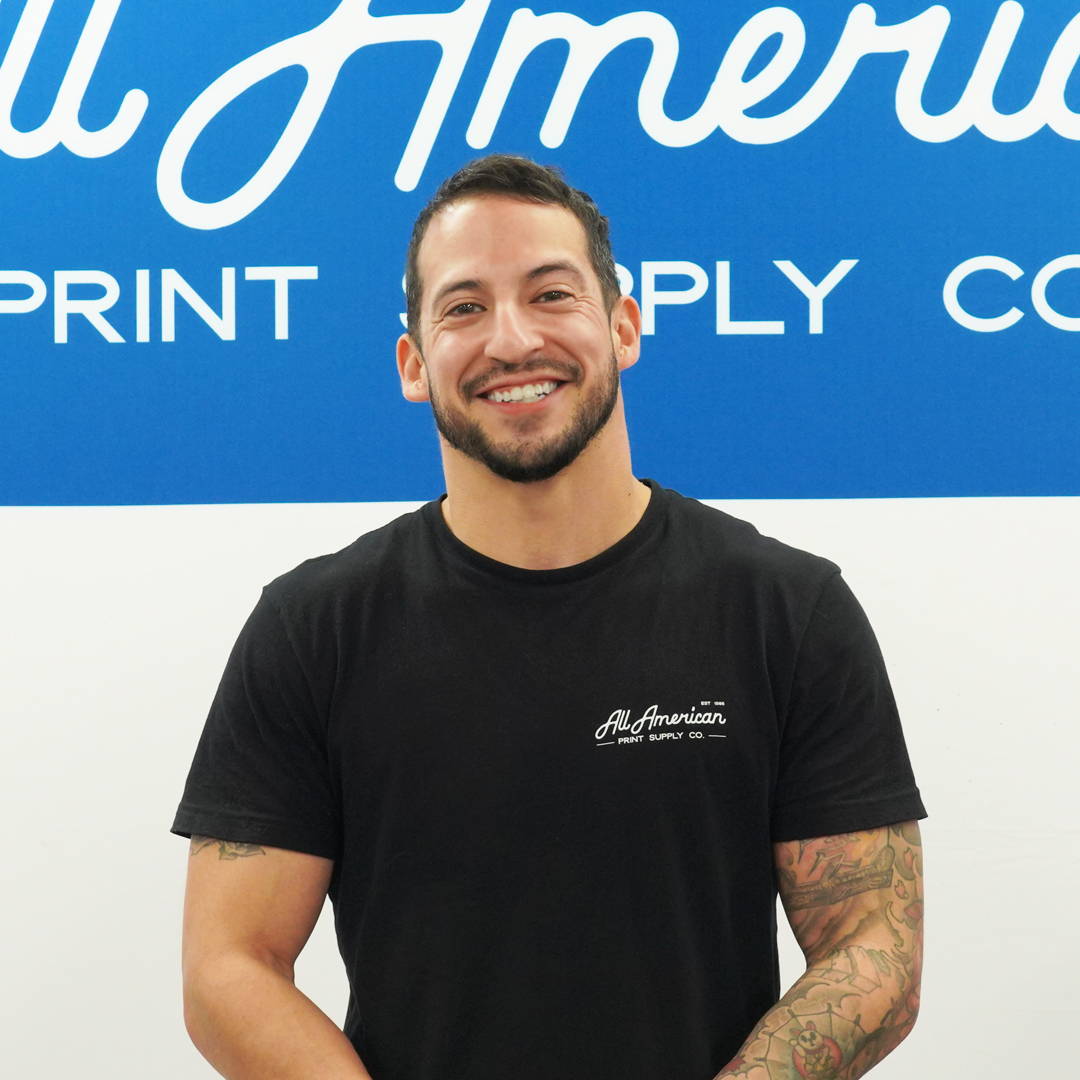 Esteven Romero began making YouTube videos back in 2017 to help new business owners learn how to use their products and grow their operation. He has been featured in many companies content such as Siser North America, Key Print Co and more. He has been featured as a speaker/presenter nationwide across the tradeshow circuit sharing information and insight to the print community audience and brings 13+ years of experience to the table.
You can meet Estevan and more of the friendly All American Print Supply Co team by visiting the company live events calendar and our YouTube channel.