Long Beach Impressions Expo: Kick Off 2024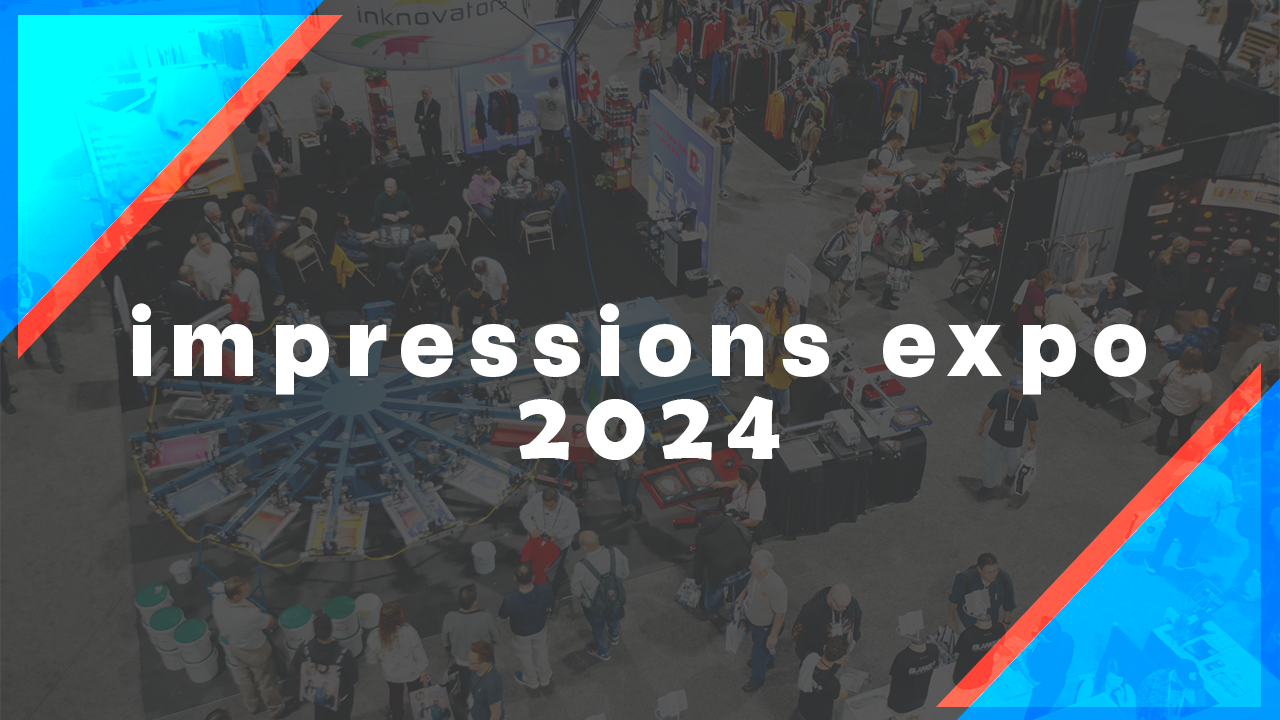 "New beginnings are in order, and you are bound to feel some level of excitement as new chances come your way.

"

― Oscar Auliq-Ice, author
As the dust settles on the 2023 trade show circuit, there is no time to catch our breath as we look ahead to January and the 2024 ISS Impressions Expo in Long Beach, CA. Not only is this one of the largest events worldwide in our industry, but it also happens to be right in our backyard. There is so much value to these events, and almost none bigger than this January show coming up. Whether you are looking to start your t-shirt side hustle, make the jump from craft-level hobbyist to a small business, or expand your existing print shop, believe me when I say there is something for everyone, so be sure to stop by the All American Print Supply booth. And for a survival guide to tradeshow attending like a pro, check out this article from our July newsletter this summer.
Direct to film has been a predominant theme in our industry for a few years now, and we see no signs of that slowing down in any way. Aside from the full lineup of DTF Station printers on display (Desktop A4, 13" R2, 16" L2, 24" XL2), get ready to see the 4-headed, 200 sq ft/hour powerhouse: the newly released XL4. High-volume print shop heaven; busy businesses will enjoy exceptional output, superior quality, and industrial-level production on levels previously undreamt of with this heavy-duty machine.
We can't really talk about DTF printers without DTF powder machines. Never one to let things idle in place, DTF Station has yet again pushed the boundaries of this print method by introducing an all-in-one powder machine with built-in air purification. With the need for a separate purifier/additional outlet eliminated, this unit goes even further with efficiency, dropping from 1500W to 1000W from the previous model of comparable features. My second favorite innovation on this shaker has to be the media guide wheel system, which keeps powder in place for even application during roll-to-roll production.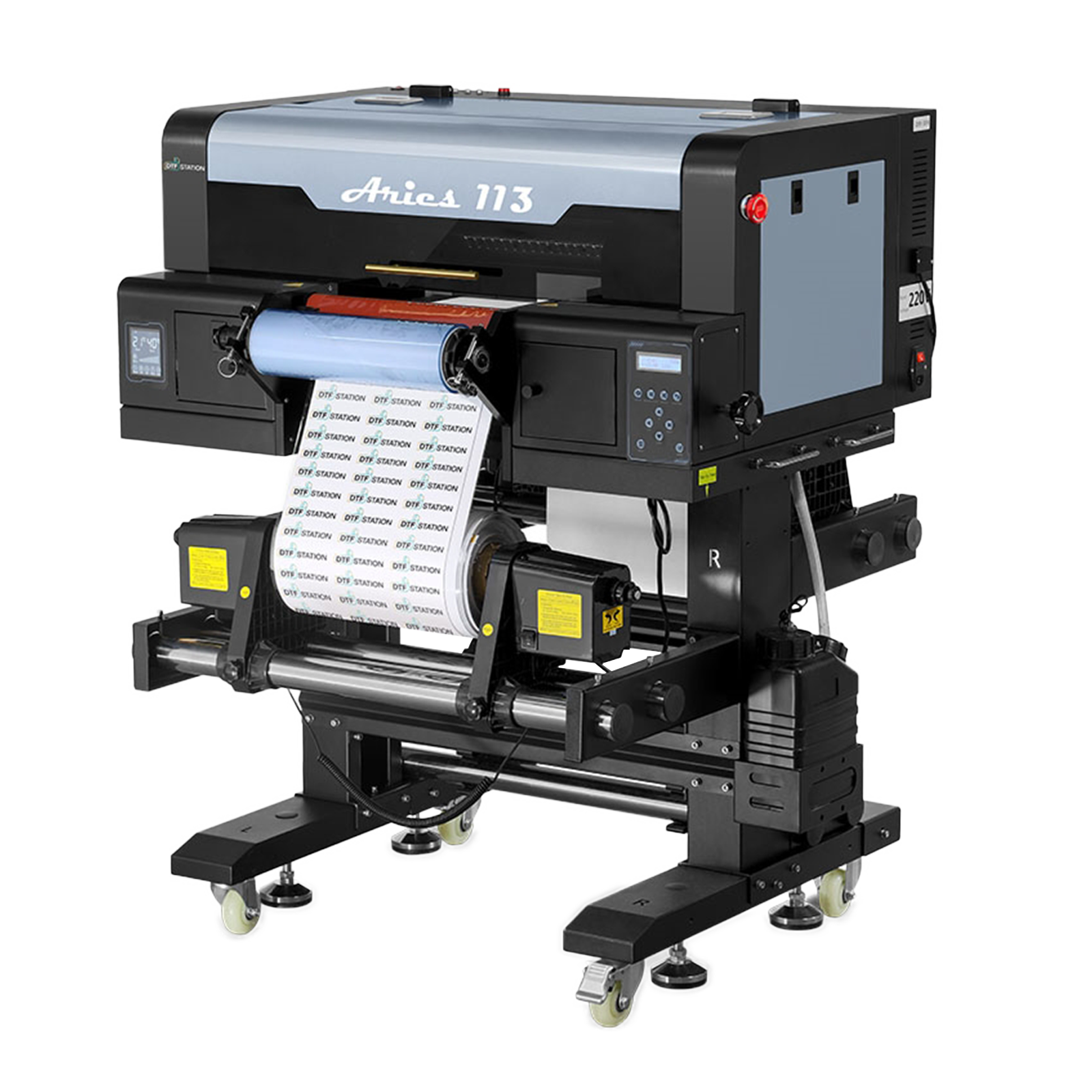 Ok, so you've heard of DTF, you may have heard of UV printing, but have you seen UVDTF live in action? Well, even if you have, be sure to swing by the All American Booth to get acquainted with the Aries 113. The same way direct to film has revolutionized the garment industry forever, the Aries line of UV DTF is looking to do the same thing in the custom printing/promotion/personalized item space. Imagine being able to customize hard surface goods of any size/shape/form without sublimation. OR A HEAT PRESS. The value in UV DTF is going to be in application versatility. Thanks to the all-in-one printing/laminating design of the Aries 113, a user can enjoy 5 sq ft/ h of full UV decal production. Plastic, wood, glass, ceramic, fabric, and more all await.
Stay tuned to our YouTube channel for more information regarding FREE ADMISSION with our promo code, and mark your calendars for January 19-21 as we kick off a new year of printing at the Long Beach Convention Center!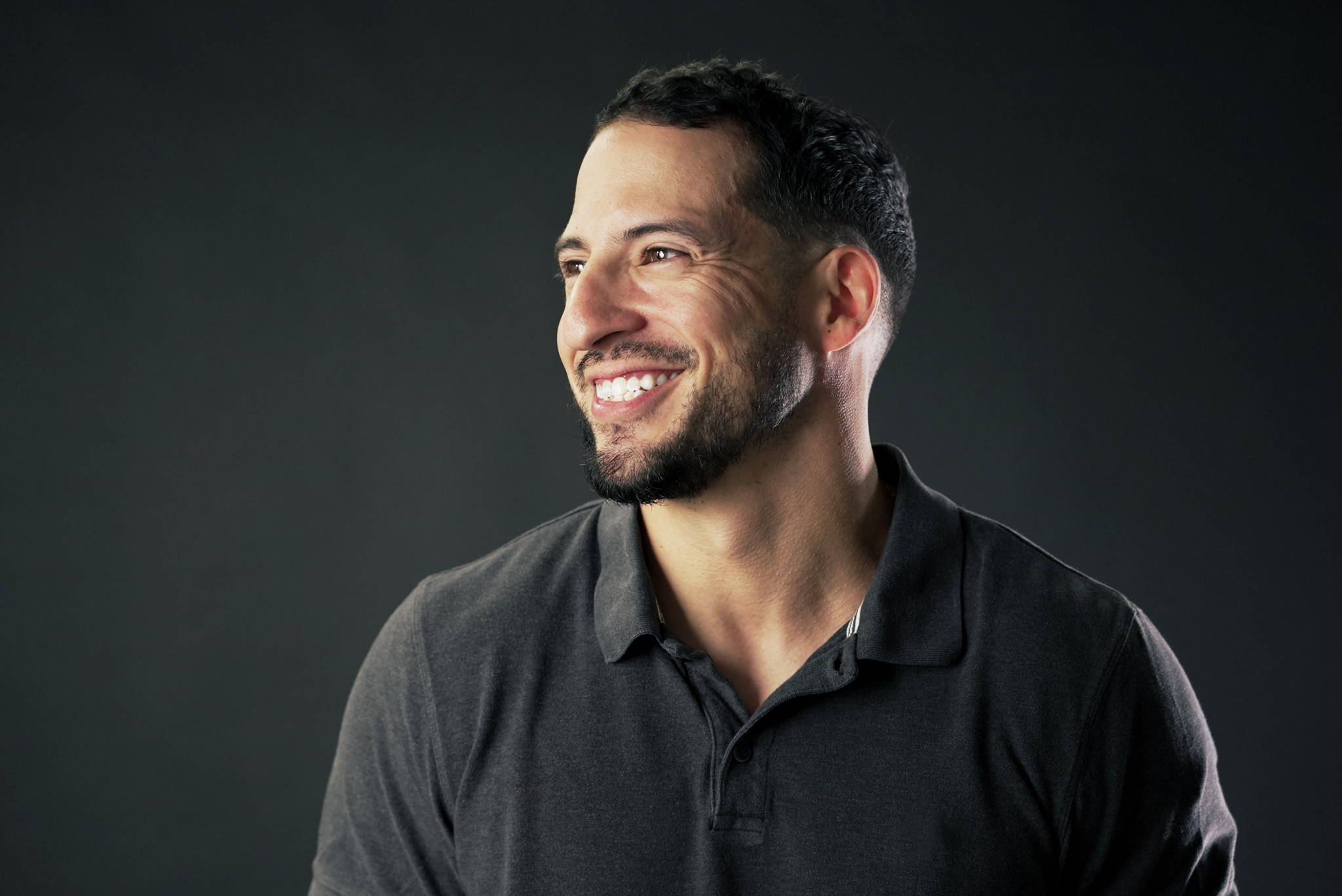 Esteven Romero began making YouTube videos back in 2017 to help new business owners learn how to use their products and grow their operation.
He has been featured in many companies content such as Siser North America, Key Print Co and more. He has been featured as a speaker/presenter nationwide across the tradeshow circuit sharing information and insight to the print community audience and brings 13+ years of experience to the table.
You can meet Estevan and more of the friendly All American Print Supply Co team by visiting the company live events calendar and our YouTube channel.