DTF for EVERYONE: What you need to know!
SEMinars and the future at Impressions expo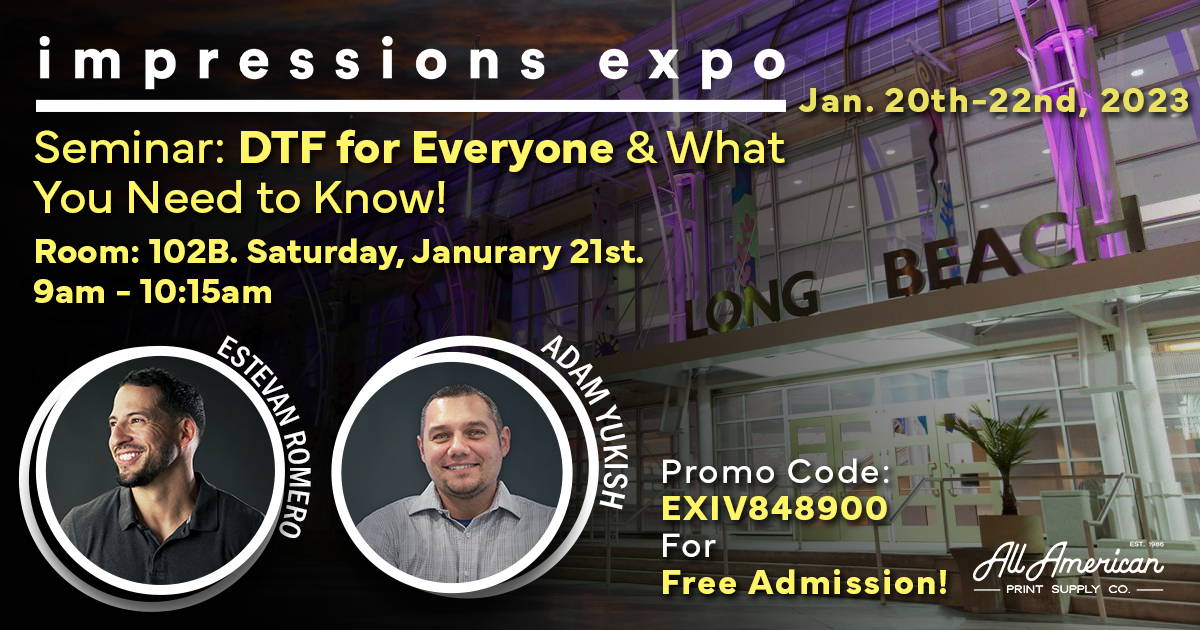 "Tell me and I forget, teach me and I may remember, involve me and I learn."
Tradeshow Season Is Here!
In what is called the industry's leading and most advanced decorated apparel trade show and conference, the stage is set for all the major players to come display their wares for the year.
Companies will show what is new for releases as far as equipment, supplies, materials and more! Industry trades shows in general are such a great way to get a barometer as to the state of affairs and this one is especially true. What groundbreaking products will make their debut this year?
In addition to quite possibly the largest assortment of printing equipment and supply we have exhibited to date, All American Print Supply will also be conducting a seminar on scaling your business with direct to film "DTF for EVERYONE: What you need to know". The fun kicks off day 2 (Saturday January 21 at 9 am, just before doors open to the convention hall floor) and should be on your list of must stops for the weekend. I will be joined on stage by industry veteran and director of business development Adam Yukish, for a fun and engaging seminar loaded with valuable information.
Space is limited so be sure to register
HERE
ASAP and be in room 102B at 9 am.
Epson is expected to push the envelope at this year's convention with an initiative towards direct to film printing innovation so be sure to stop by their booth to learn more about maximizing their top tier line of equipment for higher functionality. After their strong showing to end the year at 2022's Printing United expo, we can expect nothing less this month in Long Beach. If you happen to see our good friend, the inventor of the direct to garment printer, Matthew Rhome, ask him what's new for this year with Epson!
With this being the start of the trade show season, all the major players in our industry will be under the bright lights to really make an impression on the crowd. Whether you have been thinking about getting into apparel decorating, have an established business you are looking to grow, or just curious as to what is out there, the time to attend is now. All American Print Supply has you covered on free admission so be sure to use our promo code "EXIV848900" to waive ALL ADMISSION FEES for the full three day event.
You can find us front and center in booth

#1219

with new printers, heat presses, equipment pieces and exclusive tradeshow pricing for attendees ONLY!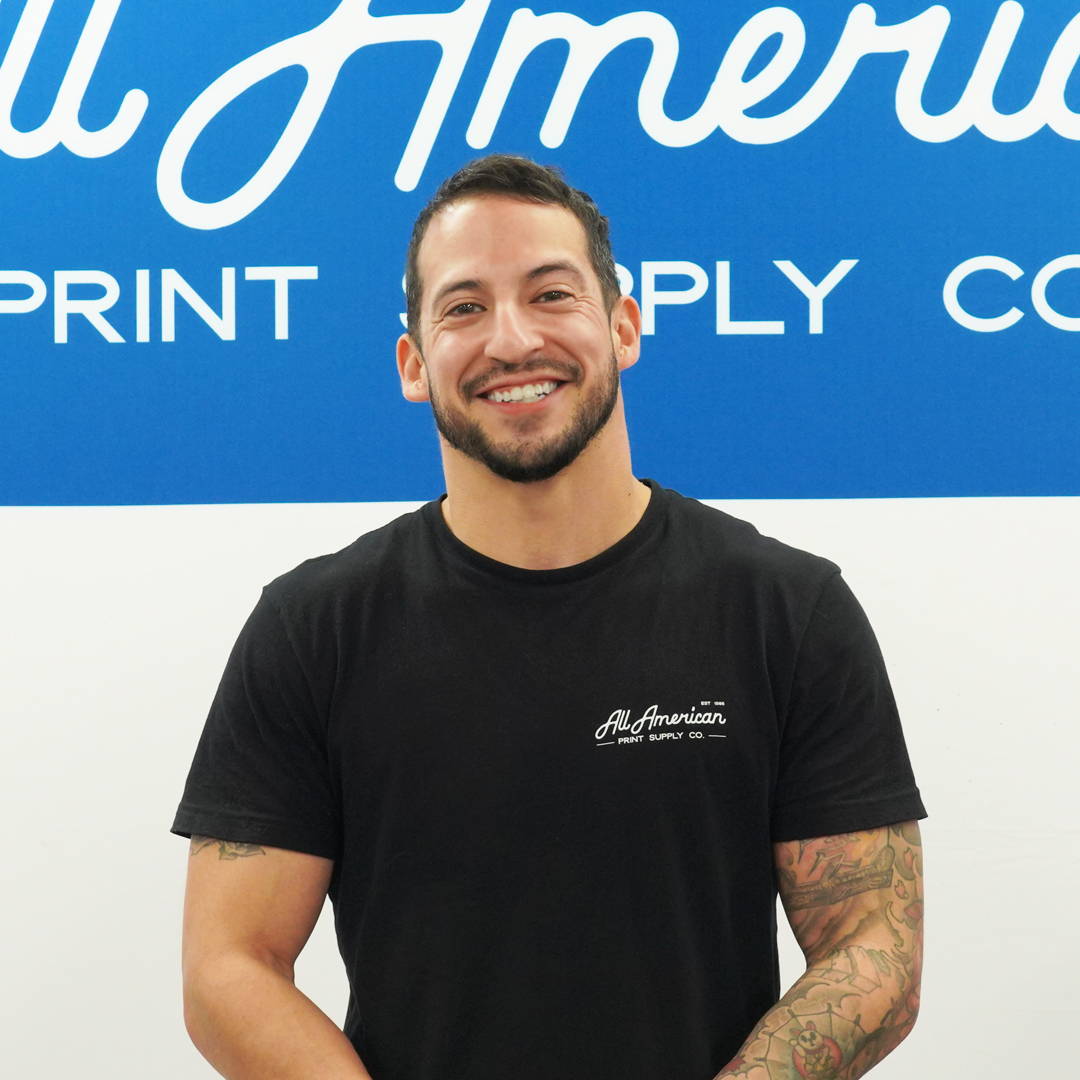 Esteven Romero began making YouTube videos back in 2017 to help new business owners learn how to use their products and grow their operation.
He has been featured in many companies' content such as Siser North America, Key Print Co and more. He has been featured as a speaker/presenter nationwide across the tradeshow circuit sharing information and insight to the print community audience and brings 13+ years of experience to the table.
You can meet Estevan and more of the friendly All American Print Supply Co team by visiting the company live events calendar and our YouTube channel.