WHERE WE'VE BEEN AND WHERE WE'RE GOING
"Remember that happiness is a way of travel, not a destination."
Can you believe 2022 is already half over? That's right, we are 6 months away from 2023 and we have been racking up the frequent flier miles covering the tradeshow circuit all year. This is one of our busiest times of the year for us as a company, and we have been so fortunate to exhibit to such enthusiastic and receptive audiences all across the US. Where have our most recent travels taken us you may ask? New cities, new equipment, and new friends have been the theme of the year so far and I see no sign of any of that slowing down.
Kicking off June, the team and I flew out to Indianapolis, Indiana for the latest stop of Graphics Pro Expo. This historic city is filled with beautiful architecture and scenery and the crowd did not disappoint. Especially exciting was the grand unveiling of our latest direct to film printer, the 64" XPJ 1682D from Mutoh and STS Inks. Coming Fall 2022, this monster of a machine was running flawless production at breakneck speeds thanks to its staggered, dual print head design under the hood. Visits from the Godfather of DTG, Epson's Matthew Rhome and the debut of our new dual station heat presses (AA Proxima) rounded out what was quite the successful trip. Huge shoutout to our CA branch's very own Michael Naudin who joined us on this adventure, you made a world of difference and I look forward to exhibiting with you in the future!
The very next week we headed back on the road this time to the city of brotherly love: PHILADELPHIA. For those who may not know, this is where our original location still stands today so when we heard the inaugural Great American Craft Expo was being held in one of our backyards it was a no-brainer. The promotion put on a great showing with classes throughout the whole weekend and panels of speakers sharing their knowledge and expertise. It was great to connect with a wider audience local to our location and share what we offer. Overall, the show was an entire success and it was so much fun to connect with friends old and new. Plus we got to let them know we will be in the area THIS MONTH exhibiting just down the turnpike in MEADOWLANDS for the last stop of Graphics Pro Expo.
Which brings us to this month and new events to prepare for. Up first is the next stop on the Graphics Pro Expo circuit: MEADOWLANDS. To all of our east coast customers, this is a great opportunity to come see new products, learn new techniques, meet industry experts, connect with suppliers and network with peers! As always, we have you covered on all registration fees, just use our promo code AAPS4NJ at sign up for free admission for you and your group! We are bringing the direct to garment, direct to film, heat presses and more. Don't miss out on this mid summer tradeshow and be sure to stop our booth (#100) for live demonstrations and to learn more about expanding your business no matter what size operation you are running!
The following weekend after Meadowlands GPX we are throwing a party at our Philadelphia location not too far away! This is going to be our first open house in a while and you do not want to miss out. We will have more equipment, more space, raffles and refreshments, and more info to follow soon! We see these almost as a tradeshow in themselves, but in a more intimate setting. With live demonstrations and one-on-one consulting, if you are in the area definitely worth your time to stop on by and it's FREE! We hope to see all of you in attendance.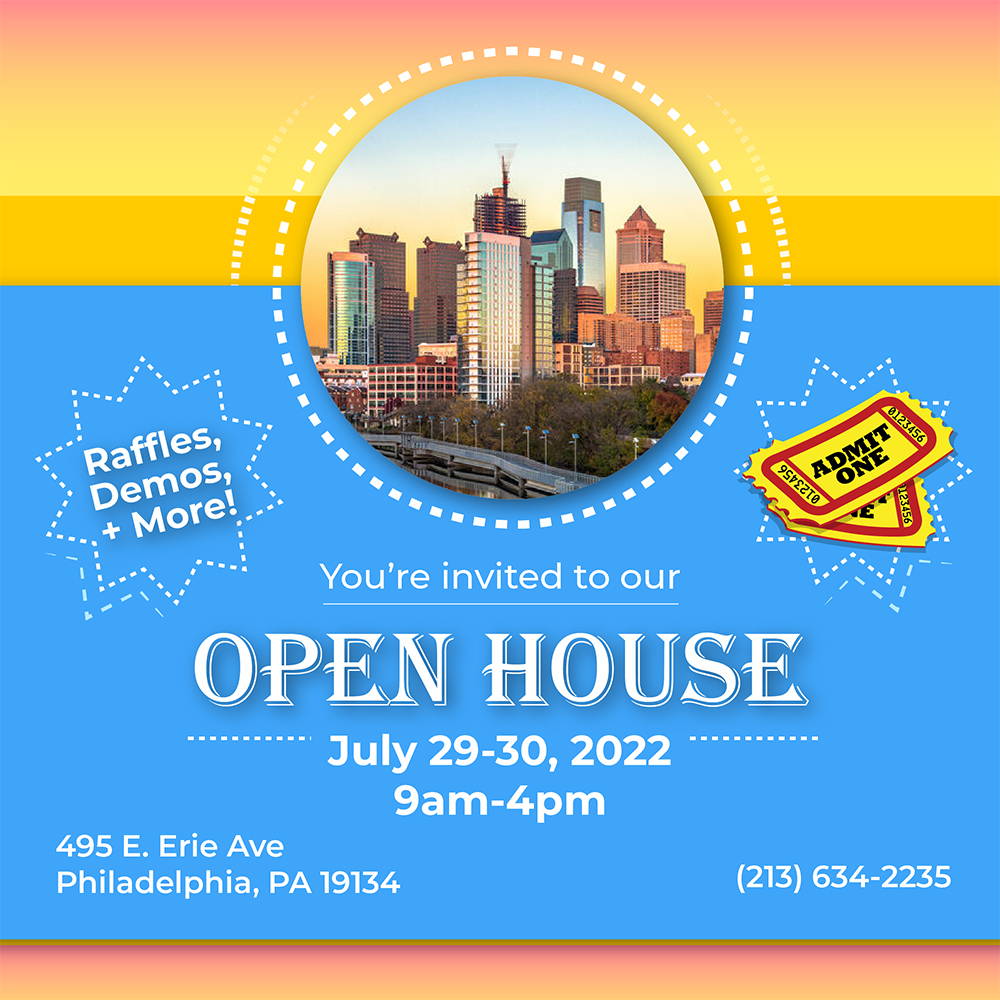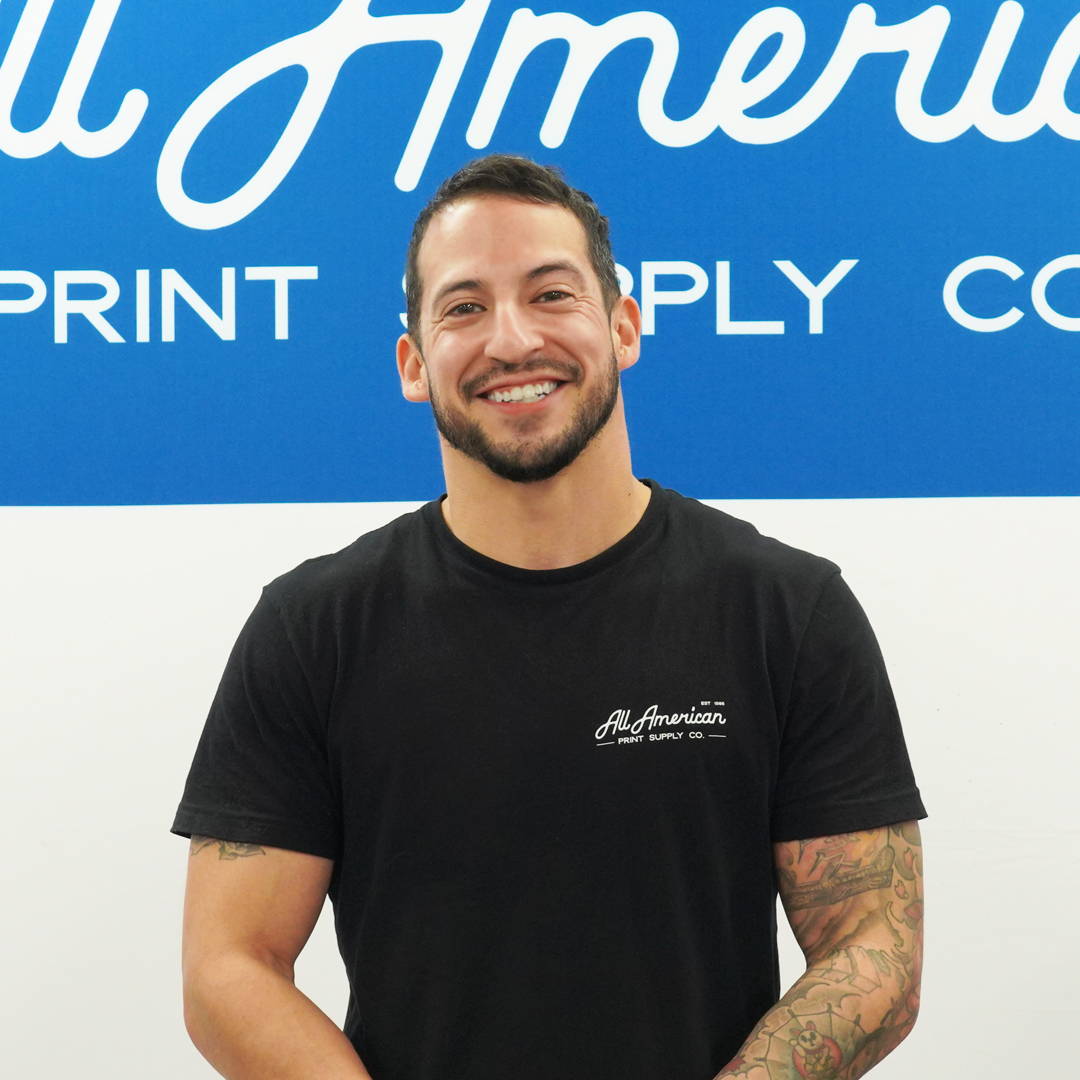 Estevan Romero began making YouTube videos back in 2017 to help new business owners learn how to use their products and grow their operation. He has been featured in many companies content such as Siser North America, Key Print Co and more. He has been featured as a speaker/presenter nationwide across the tradeshow circuit sharing information and insight to the print community audience and brings 13+ years of experience to the table.
You can meet Estevan and more of the friendly All American Print Supply Co team by visiting the company live events calendar and our YouTube channel.