"I'm reflective only in the sense that i learn to move foward.
i reflect with a purpose

."
- Kobe Bryant
March madness preview:
All American Print Supply is going to be ACTIVE this March – we are proud to announce a full month's line up of action packed events and we can't wait to get back on the road again. Let's take a look at this itinerary:
MARCH 10-12 GRAPHICS PRO EXPO (GPX) Irving, TX
After a successful run last year of 6 safe events Graphics Pro Expo is BACK and even bigger this year. More exhibitors, more floor space, more networking and events. We are going to be running live demonstrations of the printing equipment all weekend and have a special guest presenter you don't want to miss.Registration is NOW OPENand of course we got your covered on admission – use our promo codeAAPS1TX for free entry for you and your guests and we will see you in Texas. Be sure to stop by booth #301 - you gotta be there!

MARCH 18-19 All American Print Supply Co Texas Open House
Coming off of the GPX in Irving, TX we thought this would be the perfect weekend to throw an OPEN HOUSE at our Texas branch location in CARROLLTON, TX just down the road from DFW airport! If you had a chance to stop by Graphics Pro Expo, you should come on down for food, refreshments, more equipment, MORE presentations and another shot to take home some great printing equipment and get some one on one time with the machines. If you are in Texas we would love to have you over so mosey on down to theAll American Print Supply Co Texas branch open house!

MARCH 23-26 ISS Impressions Expo Atlantic City, NJ
The beat. Goes. On. Our last stop of the March Madness north American tour is none other than one of the bigger shows of the year – ISS Atlantic City. This show is going to be huge, and we are actually kicking things off a day early. March 23 our very own Vincent Herrera, Travis Kim and I will be delivering an insightful seminar "BUILDING A BUSINESS WITH DTG+DTF" you are for sure going to want to attend. That is just the start, make sure to pull up to booth #501 as we will be rock and rolling all weekend with your favorite digital printing equipment and supplies. Promo code for free registration is FTHR2 and signups are now open and you can register HERE! We can't wait to see all of you this season so please make sure to head over to the YouTube channelAAPRINTSUPPLYCO for all your updates and news!
-Estevan Romero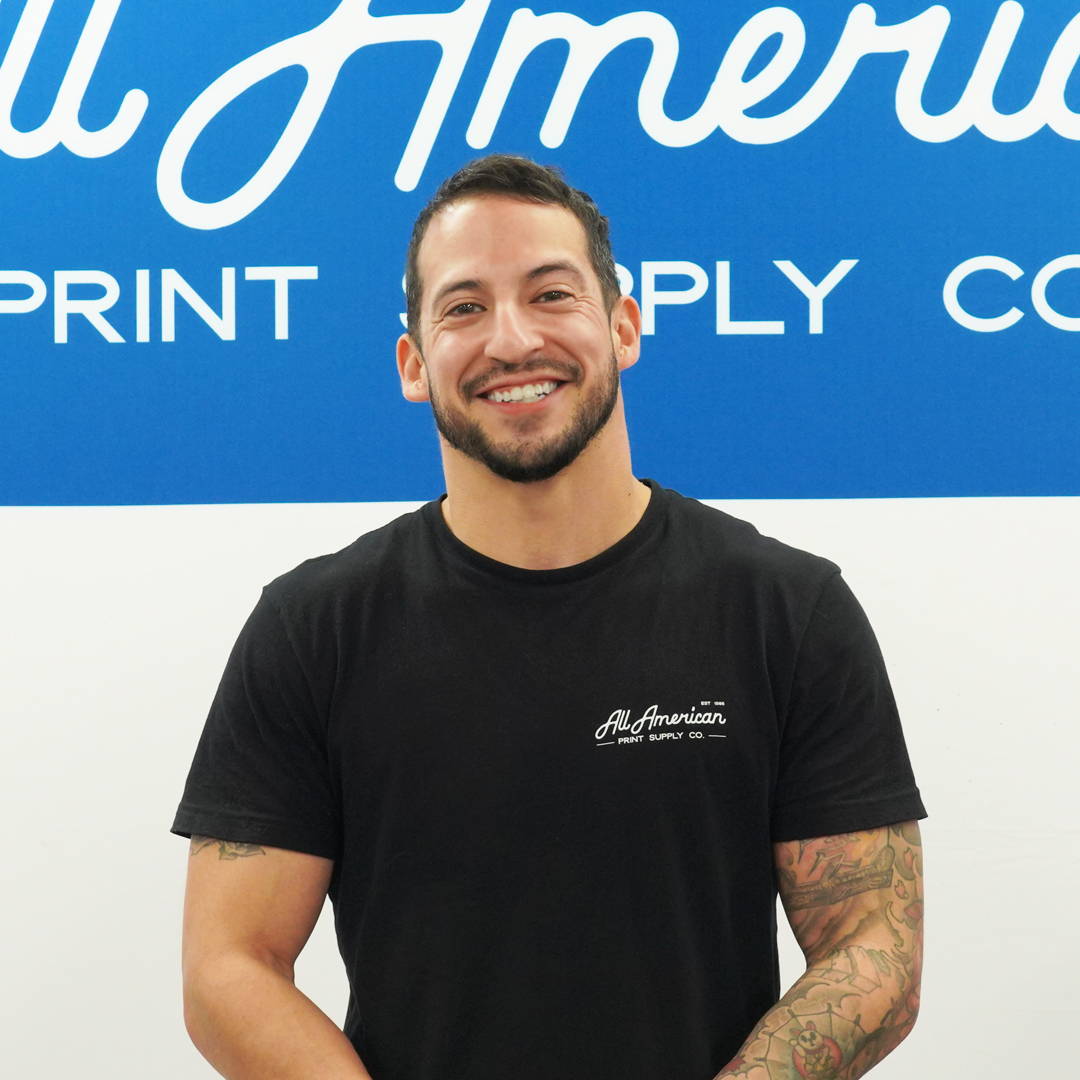 Esteven Romero began making YouTube videos back in 2017 to help new business owners learn how to use their products and grow their operation. He has been featured in many companies content such as Siser North America, Key Print Co and more. He has been featured as a speaker/presenter nationwide across the tradeshow circuit sharing information and insight to the print community audience and brings 13+ years of experience to the table.
You can meet Estevan and more of the friendly All American Print Supply Co team by visiting the company live events calendar and our YouTube channel.