Printflo barcode automation made easy!
Direct To Garment barcode automation is a great platform that allows DTG operators to minimize the manual steps typically involved print to print to increase efficiency in the operation. With the AA Printflo software, you enjoy high consistency job to job, store and maintain settings for repeat orders and scale with your business as things expand. We have simplified your print shop's workflow allowing you to maximize your time day to day.
This software is ideal for businesses that: market their branded merchandise and receive repeat orders of the same print, e-commerce businesses that sell prints published on a web based platform, business seeking to improve productivity and expand their reach and more.
Come along with Estevan Romero as we take you start to finish with the Printflo Barcode Automation and show you step by step how this integrates and why you should be using this program!
Still looking for the perfect gift this Mother's Day? We got you covered. Choose from our delicate gift set collection or customize your own.

"May you always remember to enjoy the road, especially when it's a hard one

."
DTG Barcode Automation-Printflo
We have a project we recently developed I want to talk to you about – barcode automation with our Printflo software. When you think about it, there are quite a few manual steps that we must perform print to print – especially for those one of or low number jobs we know help keep the printer running. Between selecting the artwork, quality settings, fabric color, sizing, placement etc., there are a lot of moving parts job to job. Now imagine you have multiple selling platforms – this can be a lot of time spent that could be better allocated elsewhere to increase efficiency. Now imagine business starts booming – what is the best way to scale with your growth while maximizing your manpower/resources? ENTER PRINFLO.

We have simplified the worfkflow of your print shop so you can more efficiently navigate your day while maintaining high quality assurance. By streamlining your printing process we are increasing our productivity in the shop, it's that simple. By consolidating all the orders from your selling platforms into an organized picking list, even pulling the blank garments itself is faster thanks the customizable priority listing depending how your garments are stored. Barcode labels are prepared for each blank with all of the information needed to get the print done correctly the first time.
The barcode labels have all the print settings we would normally be entering manually job to job as well as order details – meaning if the item is part of a multi piece shipment it will be assigned to a bin location until the last item from that order is scanned (or if the item is a single piece order) then the option to print the shipping label is presented. Scan it, print it, ship it. It doesn't get any easier.
We recently paid a visit to one of our more high volume accounts who run multiple F3070s which are known for their lightning fast print speed and what better to keep up with our production than with the Printflo barcode automation software for DTG. Head over to the YouTube channel for a full breakdown on the process and functionality start to finish.
See you on the next one!
-Estevan Romero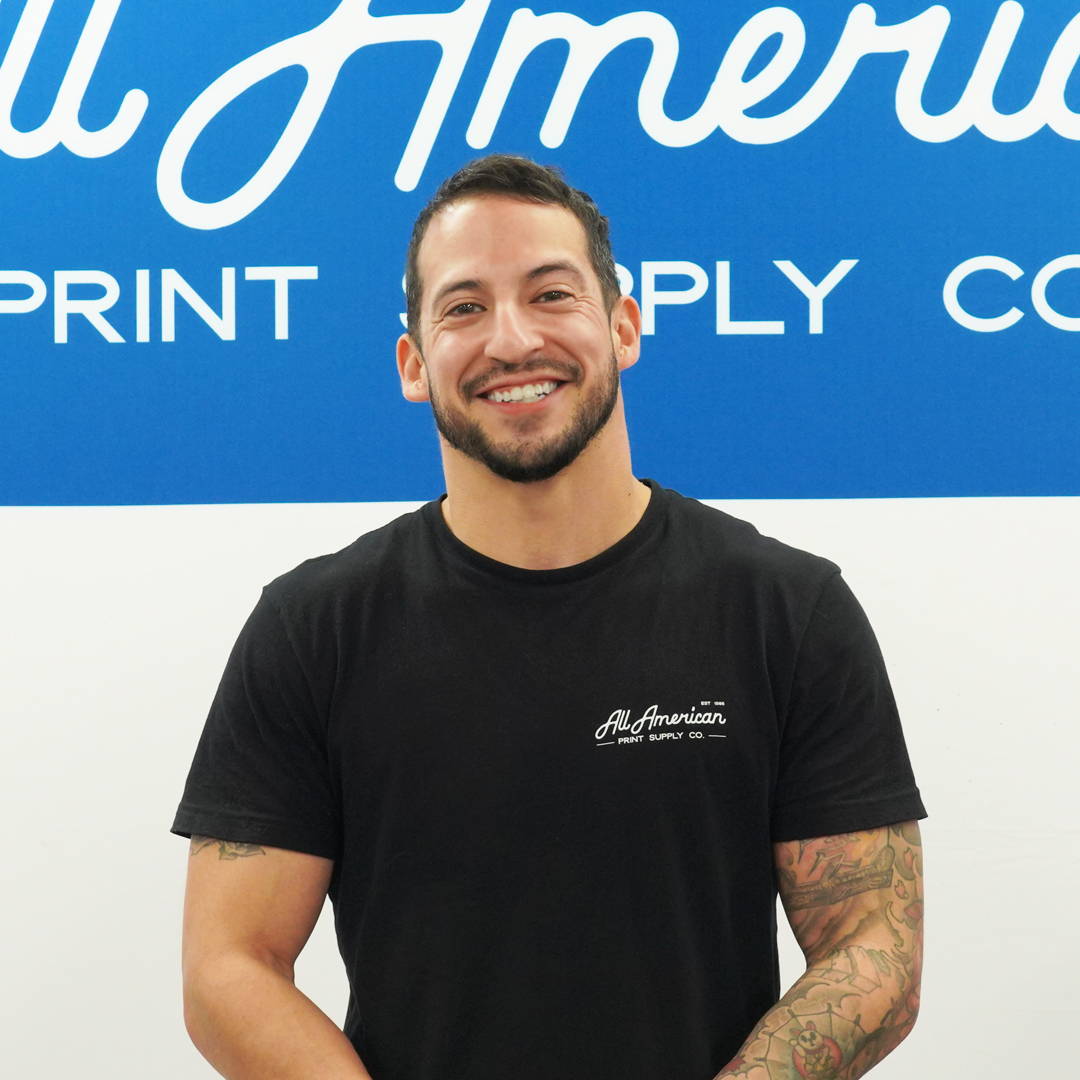 Esteven Romero began making YouTube videos back in 2017 to help new business owners learn how to use their products and grow their operation. He has been featured in many companies content such as Siser North America, Key Print Co and more. He has been featured as a speaker/presenter nationwide across the tradeshow circuit sharing information and insight to the print community audience and brings 13+ years of experience to the table.
You can meet Estevan and more of the friendly All American Print Supply Co team by visiting the company live events calendar and our YouTube channel.