"The key is not the will to win… everybody has that. It is the will to prepare to win that is important."
-Bobby Knight
We are delighted to announce that we have won the Printing United Alliance Premier Print Award for Digital Printing in the Direct to Garment category for the second time in a row! We are so proud of our digital assets team for their creativity and the amazing print that they created. Due to their efforts, we even appeared in the Printing United newsletter in celebration of our win, and have attached their article below. Here's to hoping for a three-peat next year!
"In the final days of September, PRINTING United Alliance announced the winners of the second annual Premier PRINT Awards. Among the winners are a few names from the decorated apparel industry that might sound familiar.
With 71 categories, the renowned international competition honors excellence in printed products spanning different segments and processes across the industry.
To select the winners among so many submissions, PRINTING United Alliance appoints a panel of independent industry judges based on their experience, expertise, and technical skills. The winning entries will be displayed at the upcoming PRINTING United Expo (Oct. 19-21, Las Vegas) at booth C4946, where attendees can vote for the "People's Choice" award, which will be named on Oct. 20.
Night Owls, based in Houston, Texas; Culture Studio of Chicago, Illinois; and All American Print Supply, with locations in California, Texas, and Pennsylvania, are among a few of the award recipients from around the printing industry.
Screen Printing Excellence
The Premier PRINT Awards comprise a variety of categories within print production, including screen, offset, digital, wide-format, flexographic, and gravure. Night Owls and Culture Studio both won awards under the Screen Printing category.
Culture Studio took home the award for Multicolor (True Process) Garments with a stunning Bob Marley – Zion profile print. "This design was produced for a top client of ours to be sold retail," explains Tyler Barnes, creative manager at Culture. "It is an iconic image that has been floating around the internet for years, frequently being knocked off. When we were presented with an opportunity to produce it authentically, we wanted to knock it out of the park and do justice to Bob Marley."
The design was done utilizing a variety of equipment, including a Kiwo XTS, an M&R Gauntlet, and an M&R Sprint Dryer. "We printed this with a discharge underbase and plastisol top colors to keep the print bright, but still soft to the touch," Barnes says. "The challenging part about this one is blending all of the fine details across such a large surface area consistently for a long production run. It is not an easy thing to do but it is precisely what our shop is built for."
Night Owls also joins Culture Studio as a Premier PRINT Awards winner, taking home not one, but two awards. "One of the awards was for an internal shop shirt we made for fun," says Eric Solomon, owner. This particular design won the award for Multicolor (Non-Process) Textile. "That design was a love letter to textile screen printing and allowed us to show off our water-based printing ability."
The second award handed out to Night Owls was for the category of Multicolor (True Process) Textile. "The second was a client design that was super, super, super complex, and also a full water-based print," notes Solomon. "The design, which was titled Isaac Newton, was particularly complicated as we had to figure out how to sep out the artwork, so that the rainbow design would represent the original art correctly. Then engineering the print so that it printed wet on wet OVER a discharge ink was the next challenge. Thankfully the art team and the production team worked together to flawlessly execute it."
Both shops were excited and honored when they received word they had won. "We submitted this to the Premier PRINT Awards because we like to see where we stack up against the rest of the industry," says Barnes. "We truly believe that there are no other shops out there quite like ours, and we are always pushing our teams to be better than they were the day before, which is reflected in our work. This award is just a manifestation of what we have always believed."
"We love pushing the boundaries of what people think can be done with water-based screen printing," states Solomon. "It's also a way for us to show our staff what a fantastic job they do through the year with complicated orders. It's a fantastic feeling being recognized by your peers, especially when you have a group of people who work as hard and relentlessly as our team."
In addition to several screen printing subcategories, the Premier PRINT Awards also comprises of a few others that fall within the realm of decorated apparel. All American Print Supply took home the award for Direct-to-Garment under the Digital Printing category.
Created using an AA Prisma auto heat press, Epson F2100 printer, and other accessories, this print pays homage to time. "We had 'timeless' in mind when we decided to go with this design," according to the team at All American Print Supply Co. "And we thought what better way to show that than by sharing this exquisite watch. This design shows the fine details, perception of depth, and the timeless contrast of the print. They go hand in hand."
In keeping with the theme of timeless, the team notes that the print required patience to put together. "We invested our time and effort to make sure we get it right. The print quality had to fit along with the longevity. We needed it to work."
And work it did, like a classic watch. It worked so well, in fact, that it earned All American a Premier PRINT Award. "We were ecstatic!" the team says of its reaction to winning. "We are flattered and honored. Practice makes perfect. It really does. Don't worry about rushing the process. Sometimes slow and steady wins the race."
About Premier PRINT Awards
The comprehensive list of the Best of Category, Printed Product of the Year, and Best of Show award winners can be viewed now at the official Premier PRINT Awards website gallery at premierprint.printing.org.
Established in 2021, the Premier PRINT Awards represents the printing industry's most advanced awards program as it comprises the former SGIA Golden Image Award, Printing Impressions' Gold Ink Award, Packaging Impressions' Excellence Award, and Printing Industries of America's Benny Award.
In addition to being showcased at the Expo, the winning pieces are featured in a full-color booklet that is mailed with the PRINTING United Journal to thousands of member companies worldwide."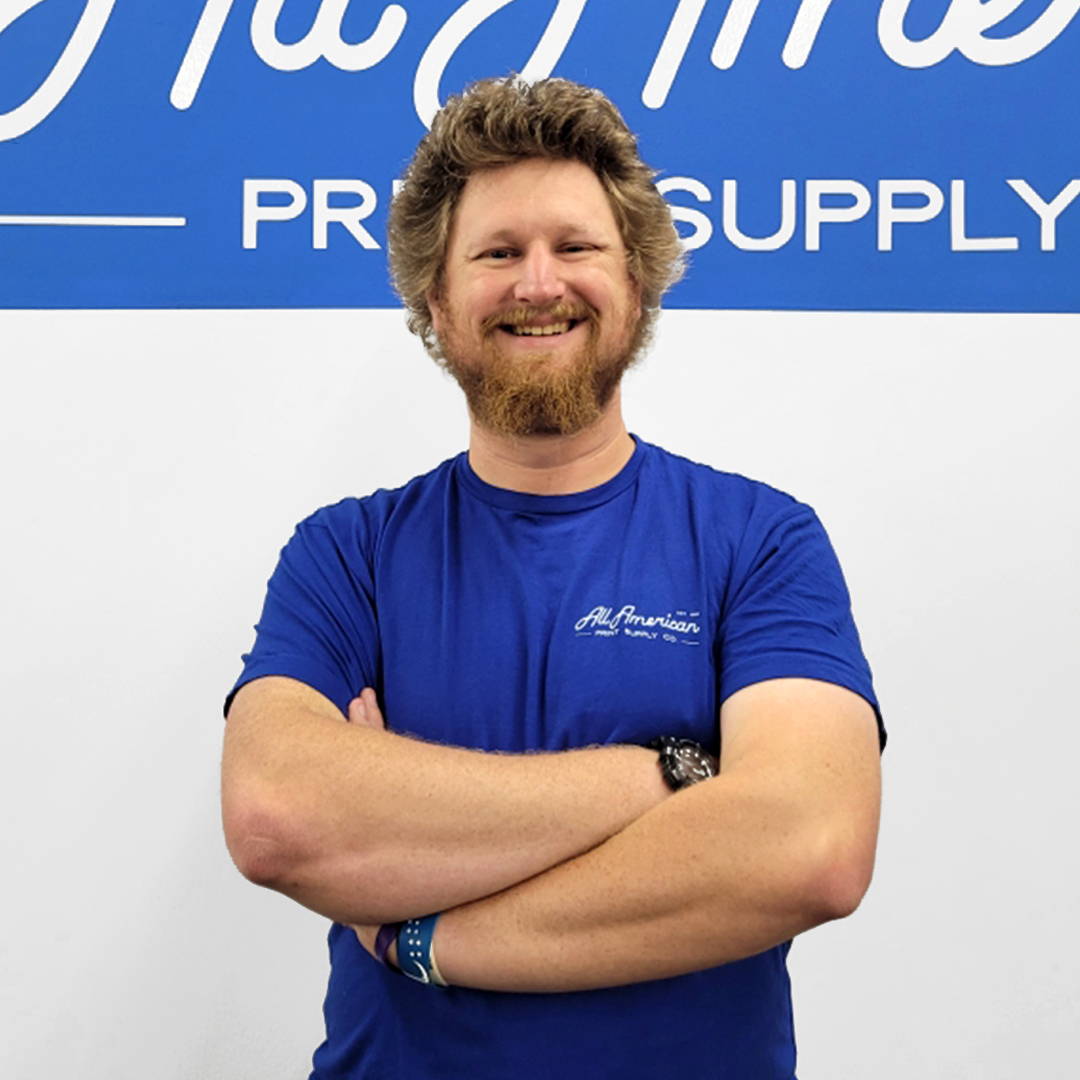 Steven has 10+ years of experience in the E-commerce space with an emphasis in storefronts and product listings. A classical connoisseur of the internet, Steven spends his free time staying away from it, instead choosing to be a dad and disc golfer.
You can meet Steven and more of the friendly All American Print Supply Co team by visiting the company live events calendar and our YouTube channel.