"I prefer living in color."
- David Hockney
We have all heard the expression "Less is more" and that loaded statement can infer a million different things. One item you may not commonly associate that with is INK - especially in our industry. Usually less ink = less vibrancy but with that comes the trade off of less money and less time. Well what if I told you, talking to all my Brother GTX Pro B direct to garment printer owners out there, there is an ink solution for your machine that will allow you use less ink, spend less time AND get bolder and more vibrant prints? Madness you say? Nope, not today. Not up in here.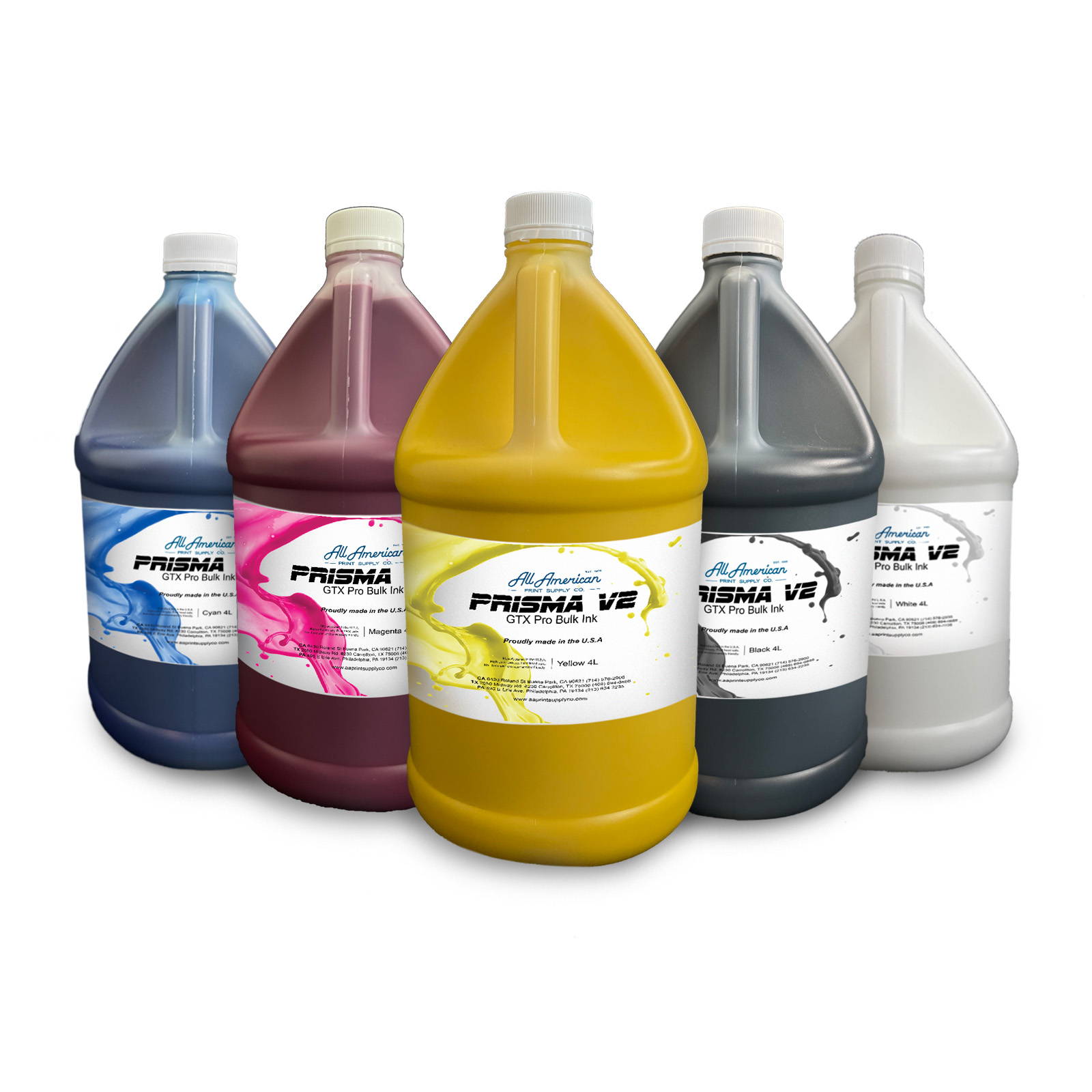 From a production standpoint, we have seen on some machines TOO much ink being applied to particular coverage areas of a particular spot color. Namely red - have you ever seen puddbling or pooling of the inks to where it almost looks like they are mixing? In most cases, the fix for this can be as simple as adding in a brief pause between passes - giving the ink a moment to bond more to the fibers before layering color onto the white. But on a one pass printer, do you really want to cut your production in half by running multiple passes to get a single print? I don't think so.

Savings are nice and all - but at what cost? We will get to the quality component in a moment but let's talk about something you should never cut corners or sacrifice on: we are talking about SAFETY. Safety for you and your print staff operating the equipment with these inks and safety for your customers - of ALL ages. We are happy to report that not only is the ink solution thoroughly tested for quality and consistency they also undergo rigorous evaluation for SAFETY. These inks come with OEKO-TEX safety passports which you may have seen before on your reputable printing equipment pieces and supplies mean they have been confirmed safe to operate with and wear regardless of the customer age.
Furthermore, The Consumer Product Safety Improvement Act (CPSIA) has given their seal of approval on the sale and usage of this water based textile printing ink for certified commercial or public use - meaning it meant their criteria of imposed testing for acceptable levels of tested substances in the ink. Peace of mind, can't put a price on that and we do want our print staff and customers to live long healthy lives.
On a recent visit to the Prisma Ink production facilities we were able to speak with Gerald Cantalupo of Breakthrough Custom Clothing for some real life insight on this ink solution.
"It's a good ink, just as good if not BETTER than the Brother (OEM). Many of the images we are able to lower down to a lower highlight and we're getting the same vibrancy as the OEM (at a lower quality level)..it's been a significant difference in ink cost for us"
In the Brother RIP software there are different quality level settings set by numerical value and the higher the number the higher the quality..which means more ink. Money. TIME. In a side by side comparison we were able to achieve more boldness and higher vibrancy at a level 5-3 when compared to the Brother OEM ink at a level 6-3. What does that mean exactly? Besides the 9% ink savings we get to enjoy, this equated to approximately $1.80 saved per print. With a machine that is capable of the output speed the Brother GTX Pro B direct to garment produces at, those savings can really add up!
It is clear to see that ink is a value in different verticals of your printing business -so what are you waiting for?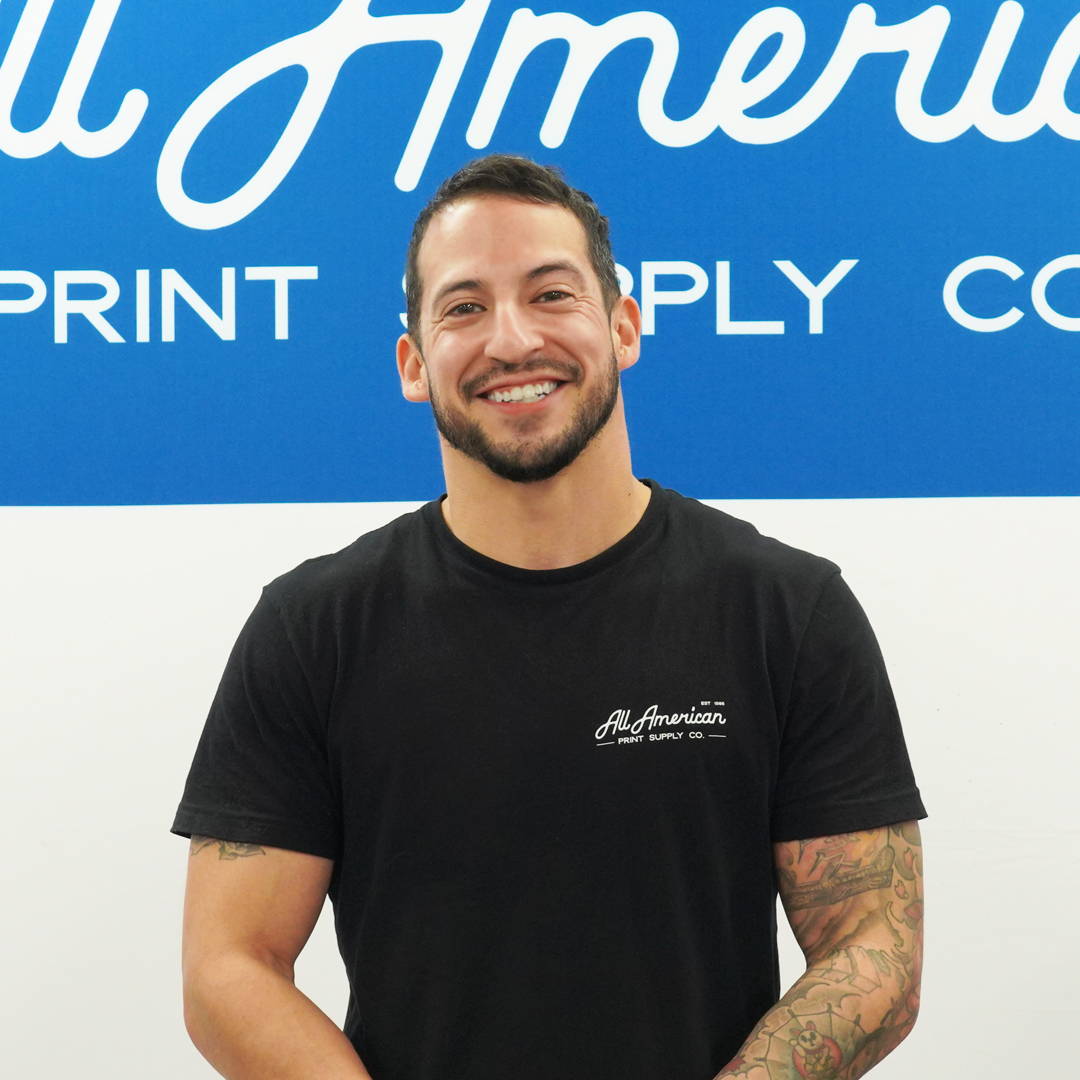 Esteven Romero began making YouTube videos back in 2017 to help new business owners learn how to use their products and grow their operation. He has been featured in many companies content such as Siser North America, Key Print Co and more. He has been featured as a speaker/presenter nationwide across the tradeshow circuit sharing information and insight to the print community audience and brings 13+ years of experience to the table.
You can meet Estevan and more of the friendly All American Print Supply Co team by visiting the company live events calendar and our YouTube channel.