Still looking for the perfect gift this Mother's Day? We got you covered. Choose from our delicate gift set collection or customize your own.

"believe in your team."
- Kobe Bryant (Bryant's 10 rules)
TRADESHOW SEASON IS HERE!
Things have been absolutely nuts around here at All American Print Supply Co the past month and we are not slowing down from the looks of it. After a relatively quiet February we dove head first into March Madness – lets take a look at it. First off, we started things off with Graphics Pro Expo 2022 in Irving, Texas and it went so well. We recently added industry veteran Adam Yukish to the team and as a whole we had a great showing at the GPX. You know, Texas holds a special place in our heart at All American with our newest location right by DFW airport in beautiful Carrollton and we thought what better time to throw an open house?
The following week after GPX Irving, we invited everyone in attendance to come on by for a more intimate setting to check out the equipment, get some product demonstrations, enjoy some refreshments and win some awesome prizes! We would like to thank everyone who came out and supported- we had a blast. If you have not done so, be sure to follow our Instagram page (@aaprintsupplyco) for all the coverage on events, tradeshows, webinars and MORE! This open house was a fun 2-day event, almost a mini tradeshow, and we have all the action uploaded onto our YouTube channel – so be sure to subscribe and hit the post notification bell so you never miss out on any of the fun.
While two back-to-back events may seem like a lot, things did not stop there: after a quick 24 hr pit stop home, myself and the rest of the team hopped on another plane this time to head out east for ISS Atlantic City. I had the pleasure of sharing the stage with Vincent Hererra and Travis Kim as we delivered a successful seminar "Building a Business with DTG/DTF" and it went great. The crowd turnout and involvement really set the tone for an awesome tradeshow and I would like to personally thank each and every person who helped things go so well. We love you, Atlantic City.
As we enter April there is no sign of slowing down as we are heading out another couple events and up first is Graphics Pro Expo DENVER. Registration is OPEN NOW and we have you covered on free admission- use our promo code AAPS2CO. Be sure to stop by Booth #501 for live demonstrations on the Epson line of Direct to Garment, our AA T-Shirt folder Pro, our all new desktop printer + oven the AA Prestige and Phoenix and more! We can't wait to see all of you in attendance so make sure to come through the Crowne Plaza Denver Airport Convention Center in Denver, CO April 14 – 15. You gotta be there!
Rounding out April is a new tradeshow for myself and the company, Decorated Apparel Expo (DAX) in Chicagoland! Running April 22-23. The promotion boasts the "most successful event in the entire industry" last year and we could not be more excited to partner with them. We will have the full team out there showcasing our wide range of printing equipment and supplies and I am certain we have something to fit every budget, production volume and business. Be sure to stay tuned to all of our different social media platforms as we release more information on how to connect with us as we prepare to round out another action packed month. We are going to have a slew of events the rest of 2022 and you can get all the information on not only our tradeshow schedule but more open houses, live trainings, webinars and more at our events page. We look forward to meeting all of you and helping take your business to. The next. Level.
Love,
Estevan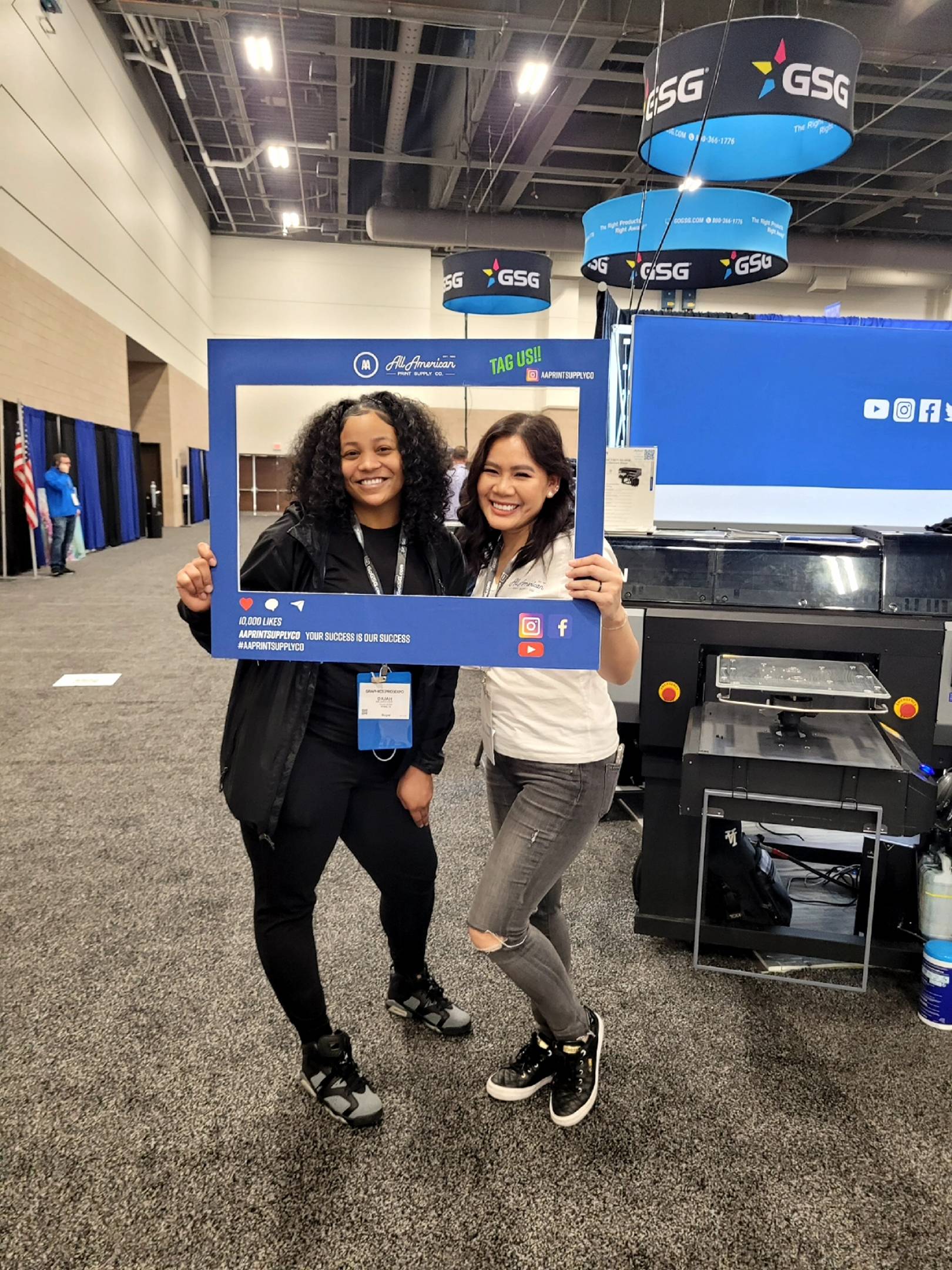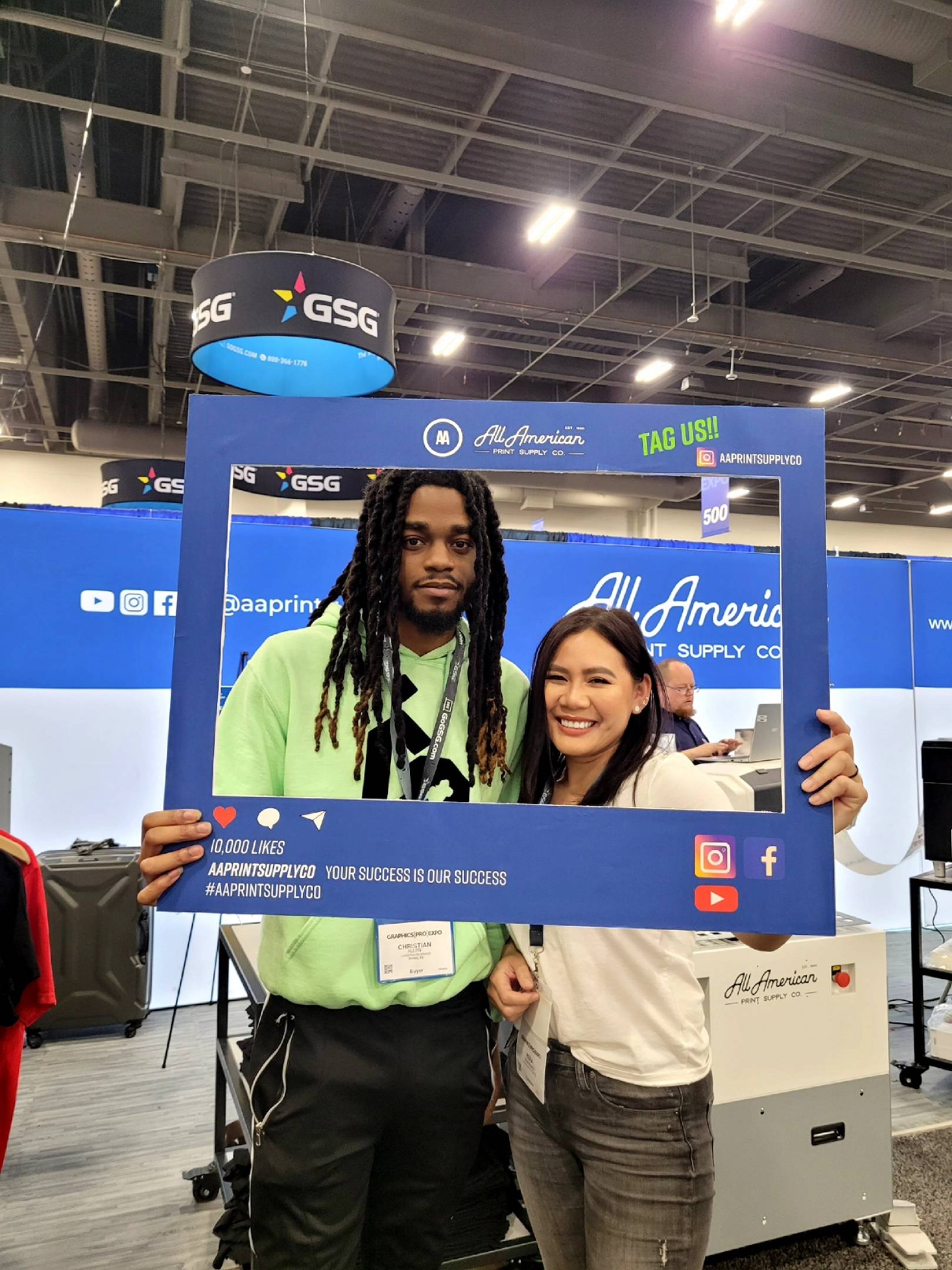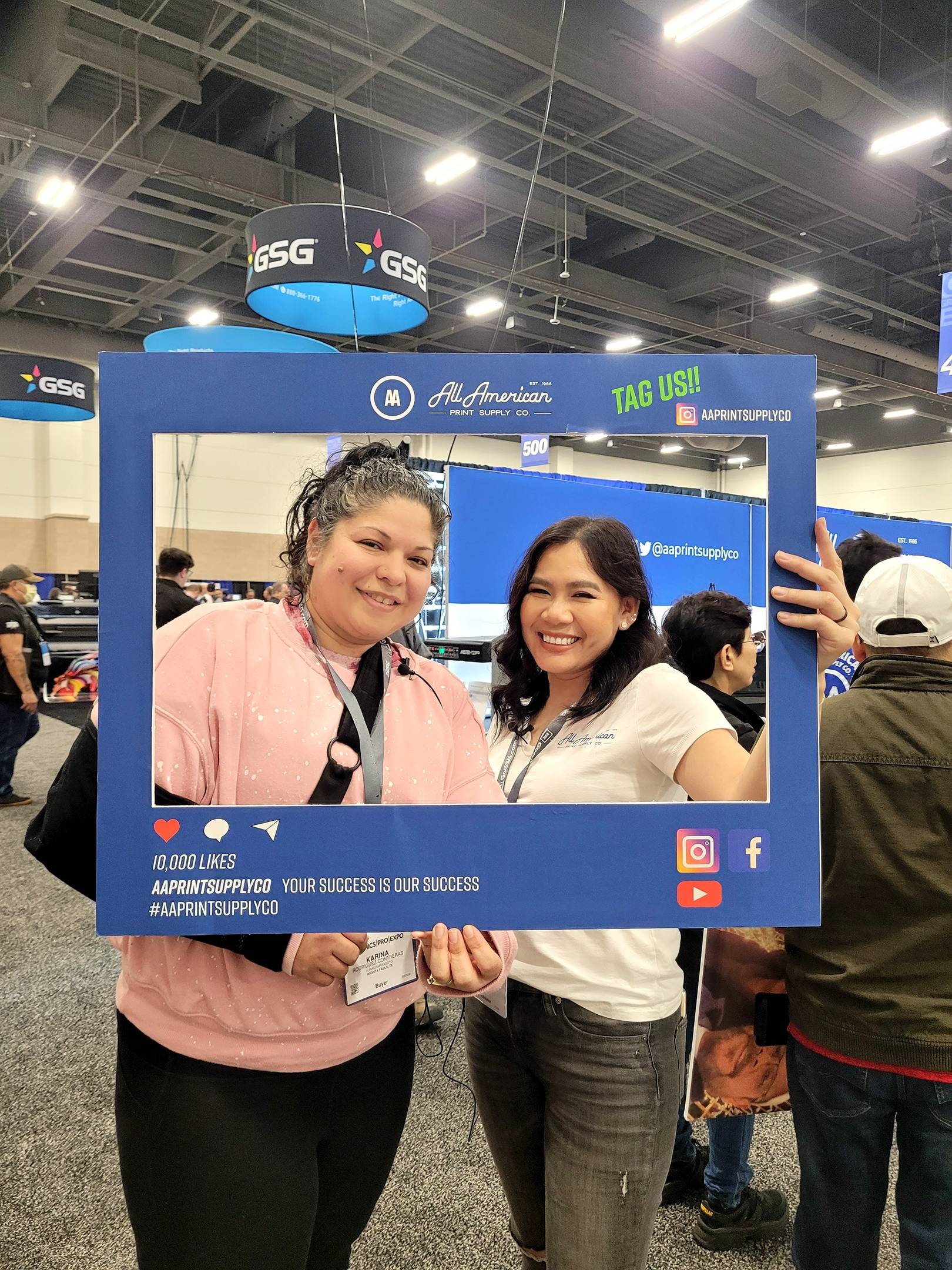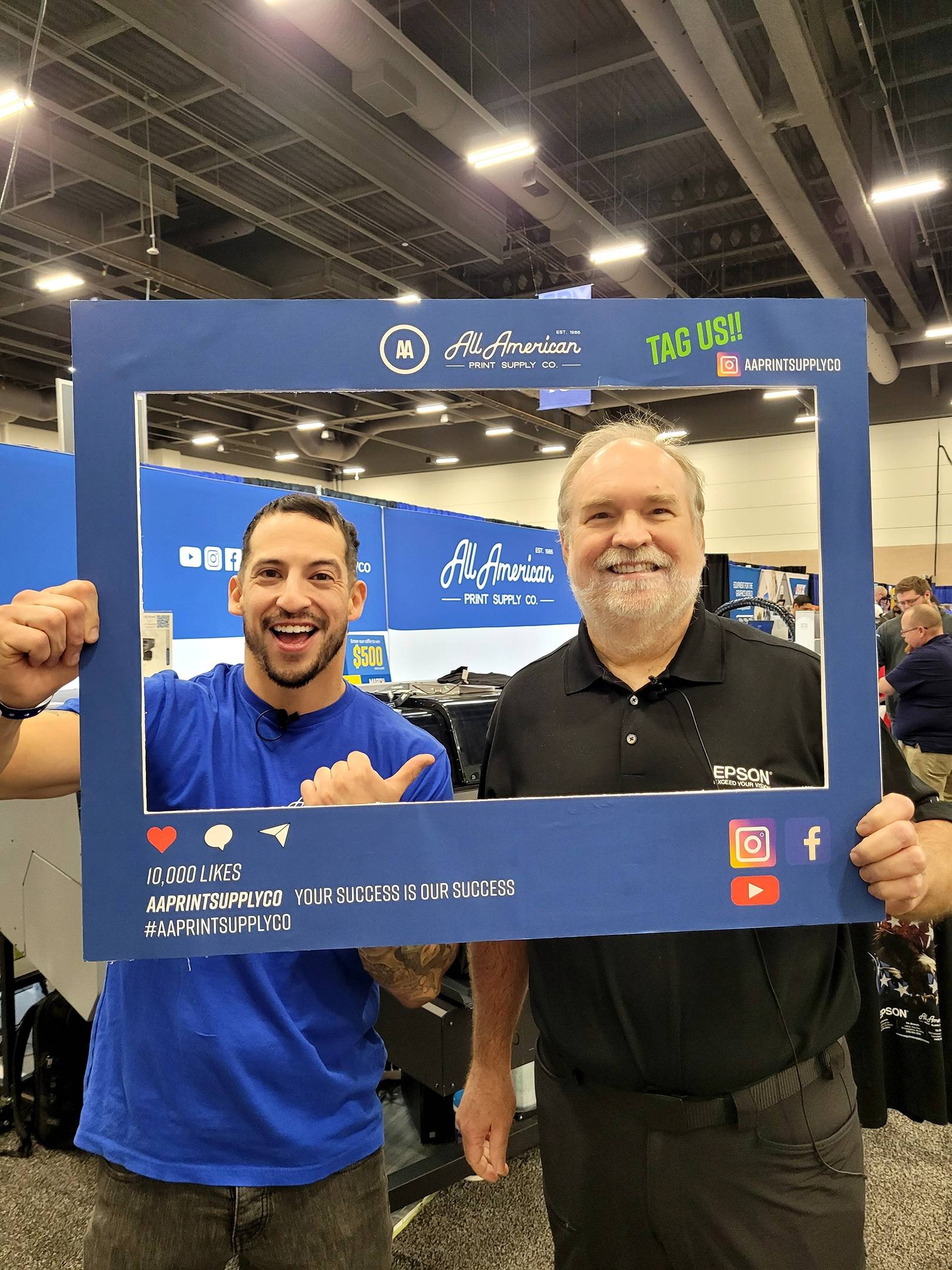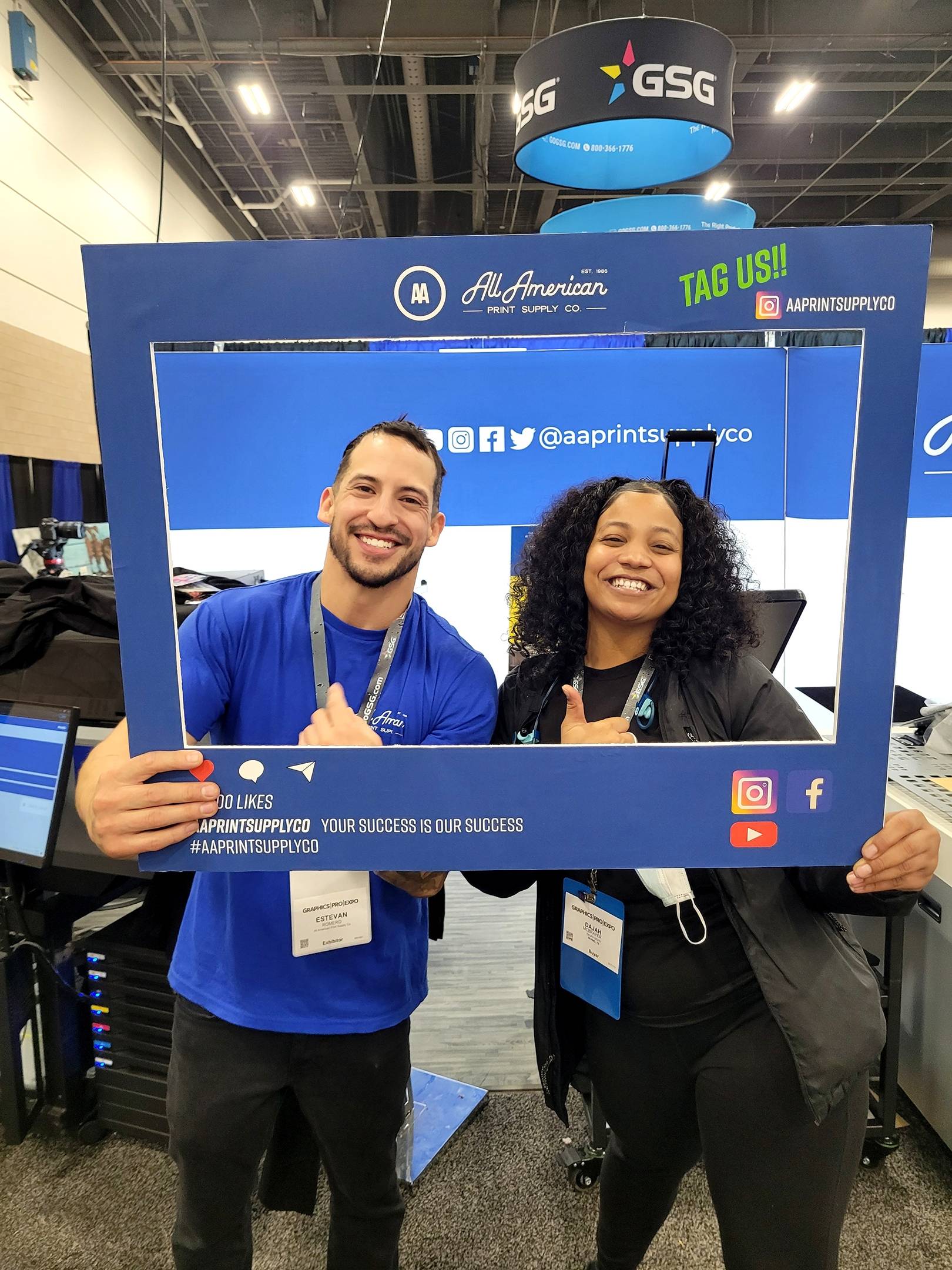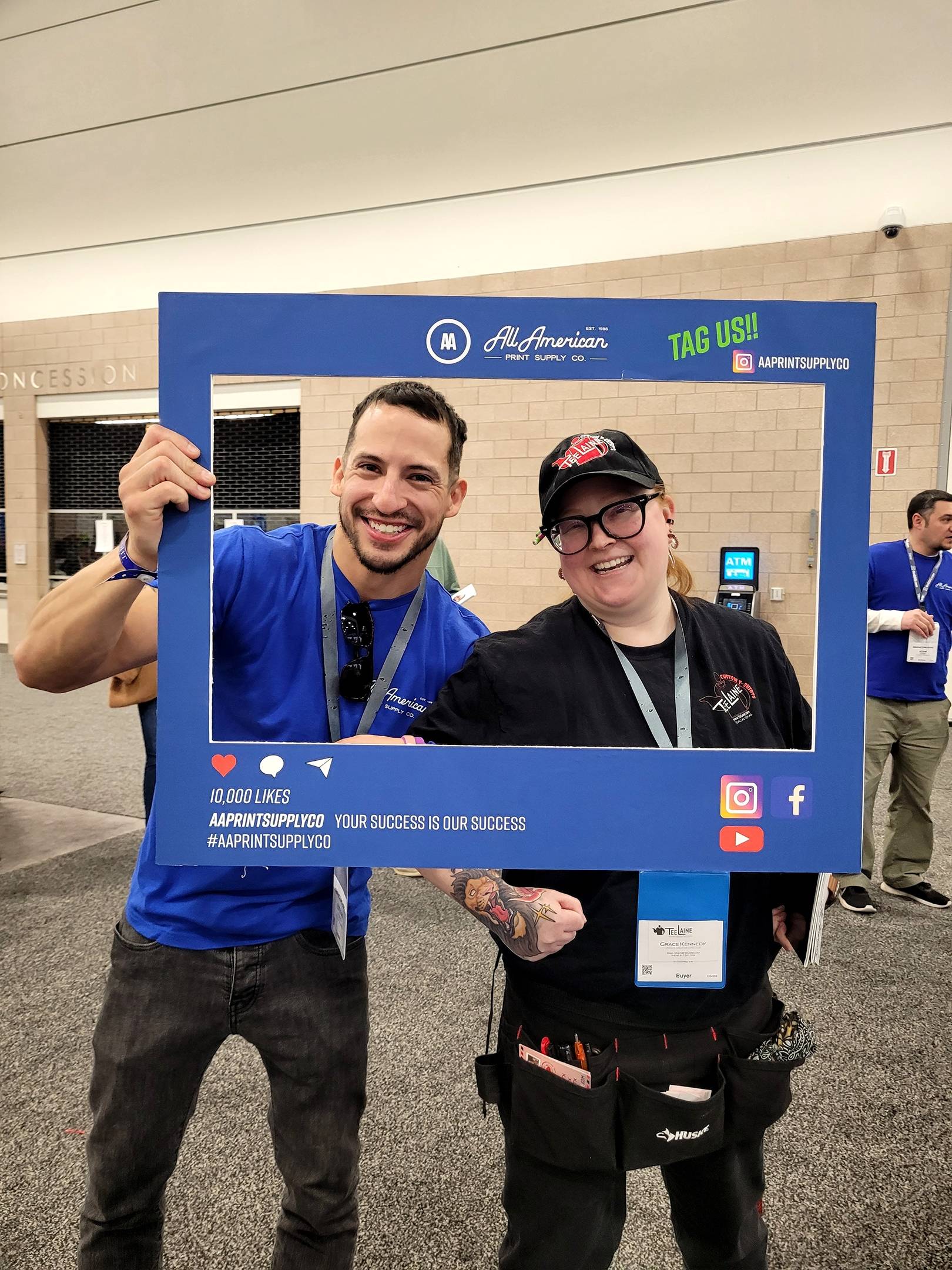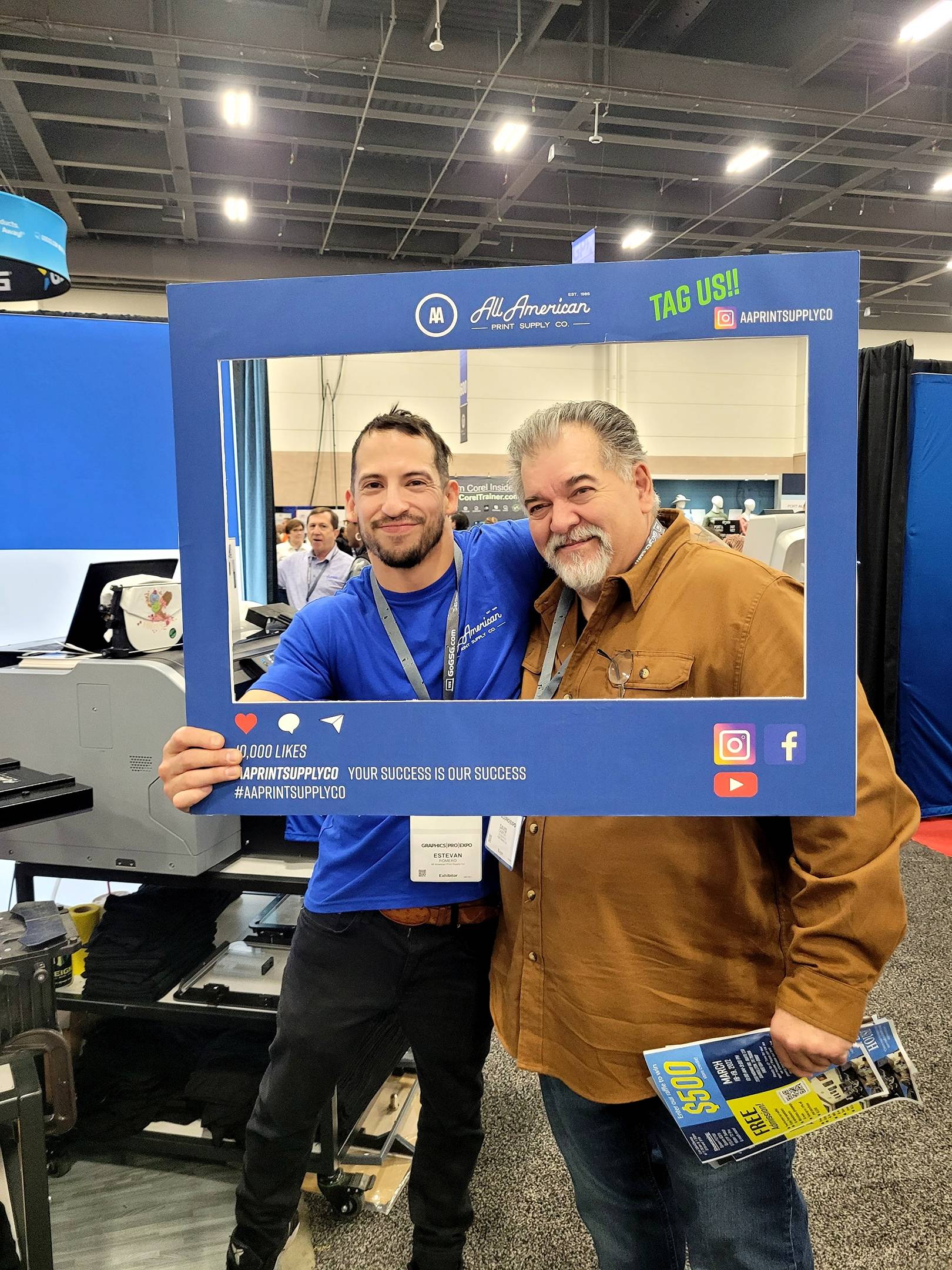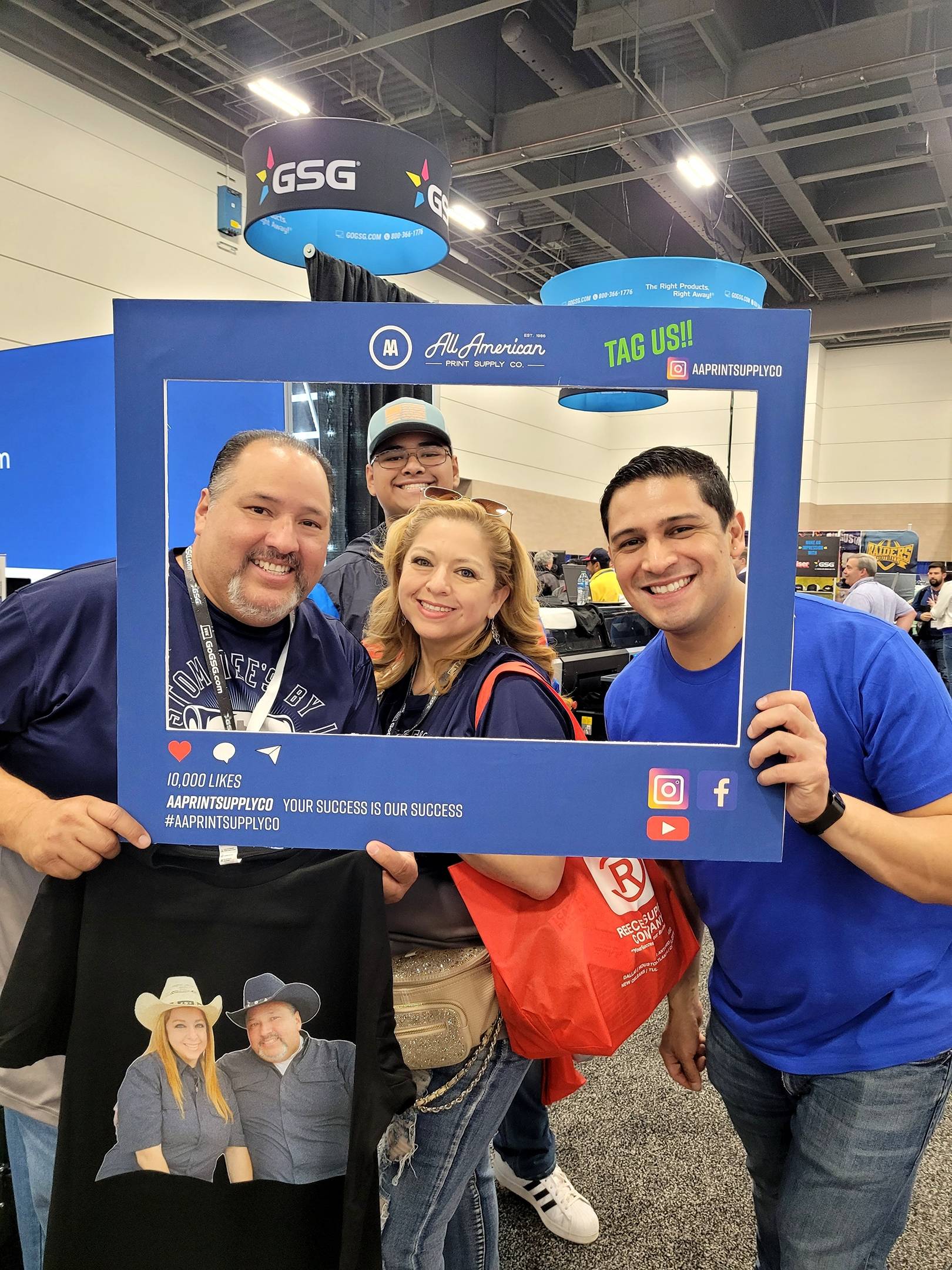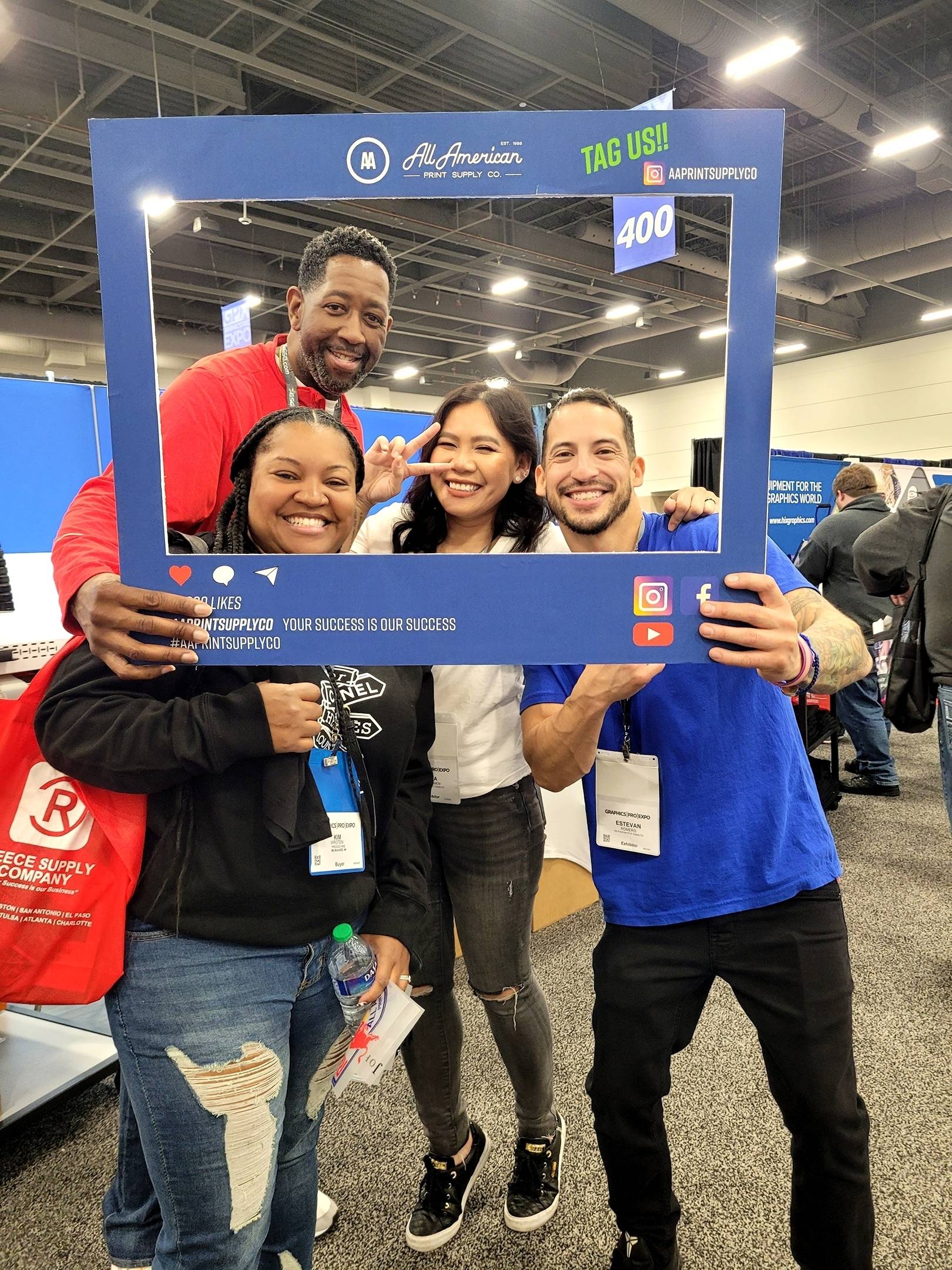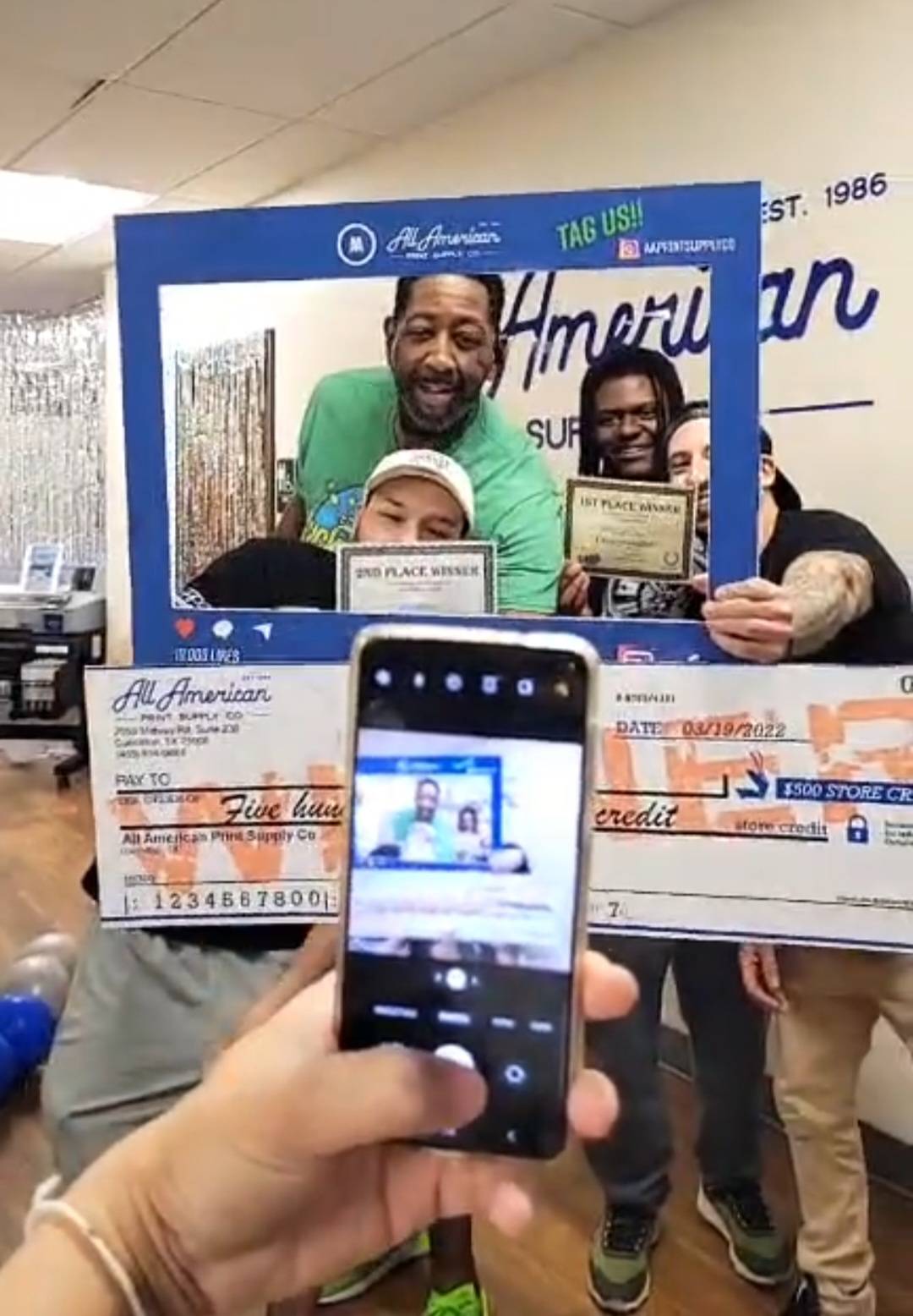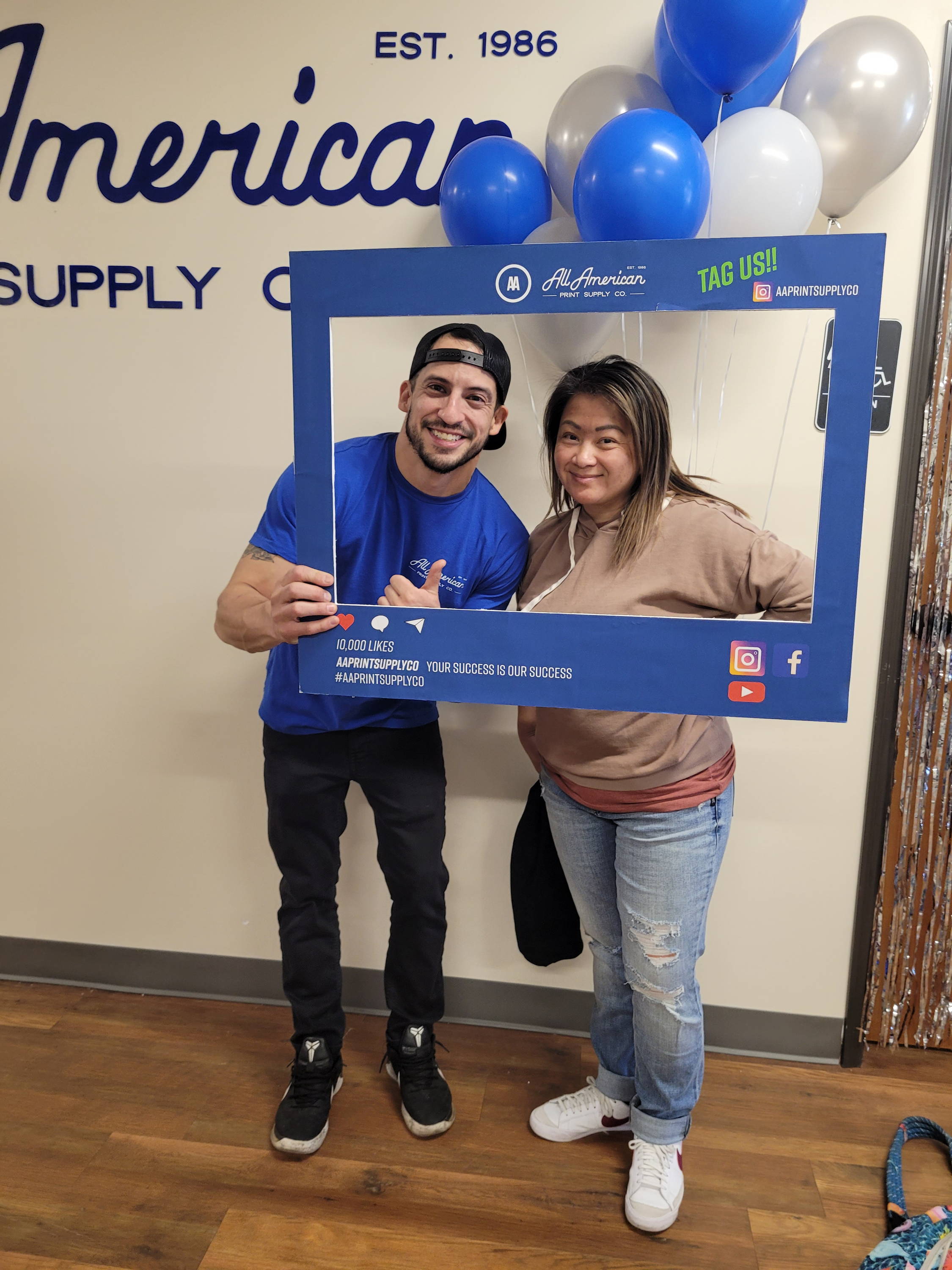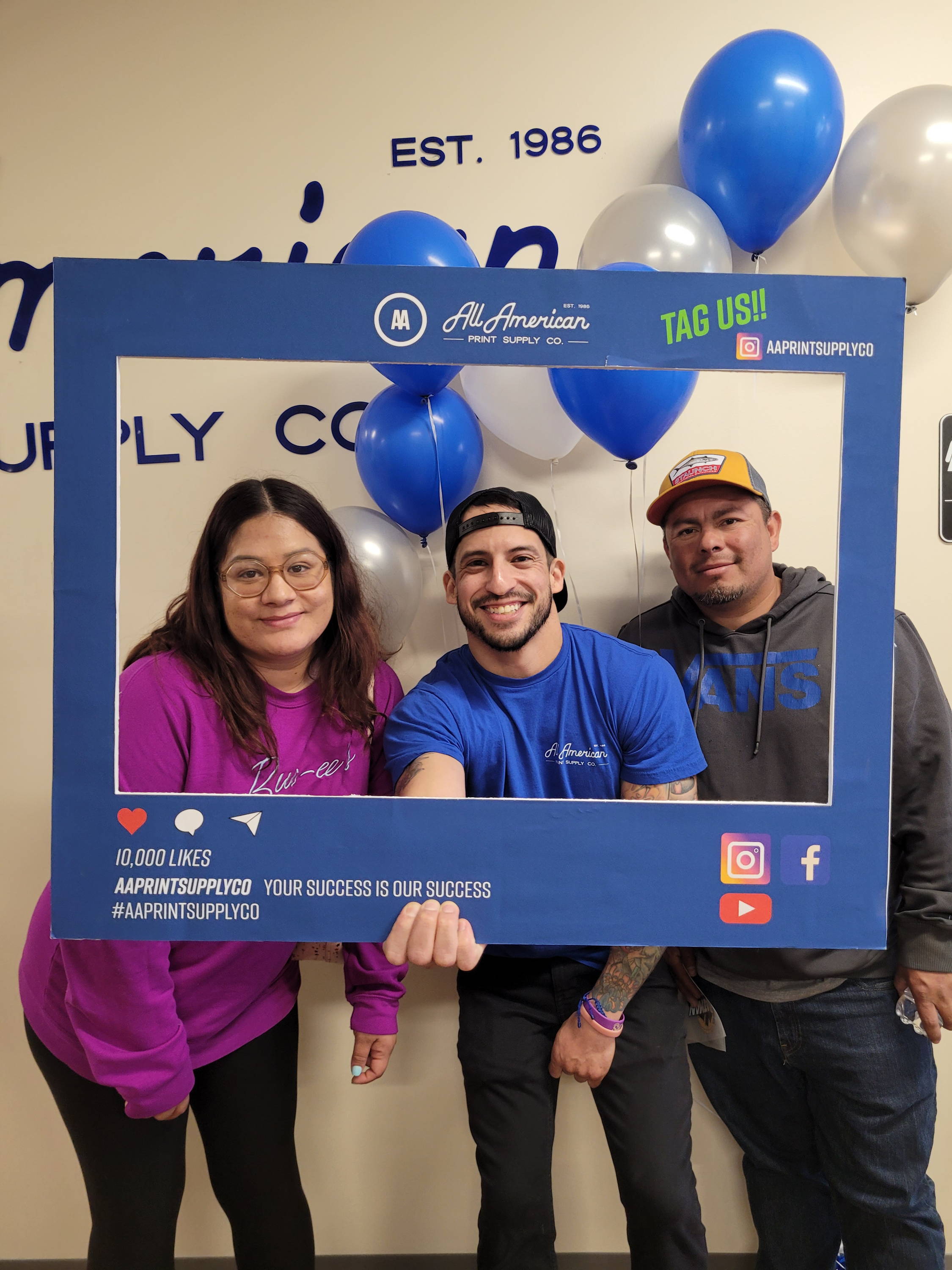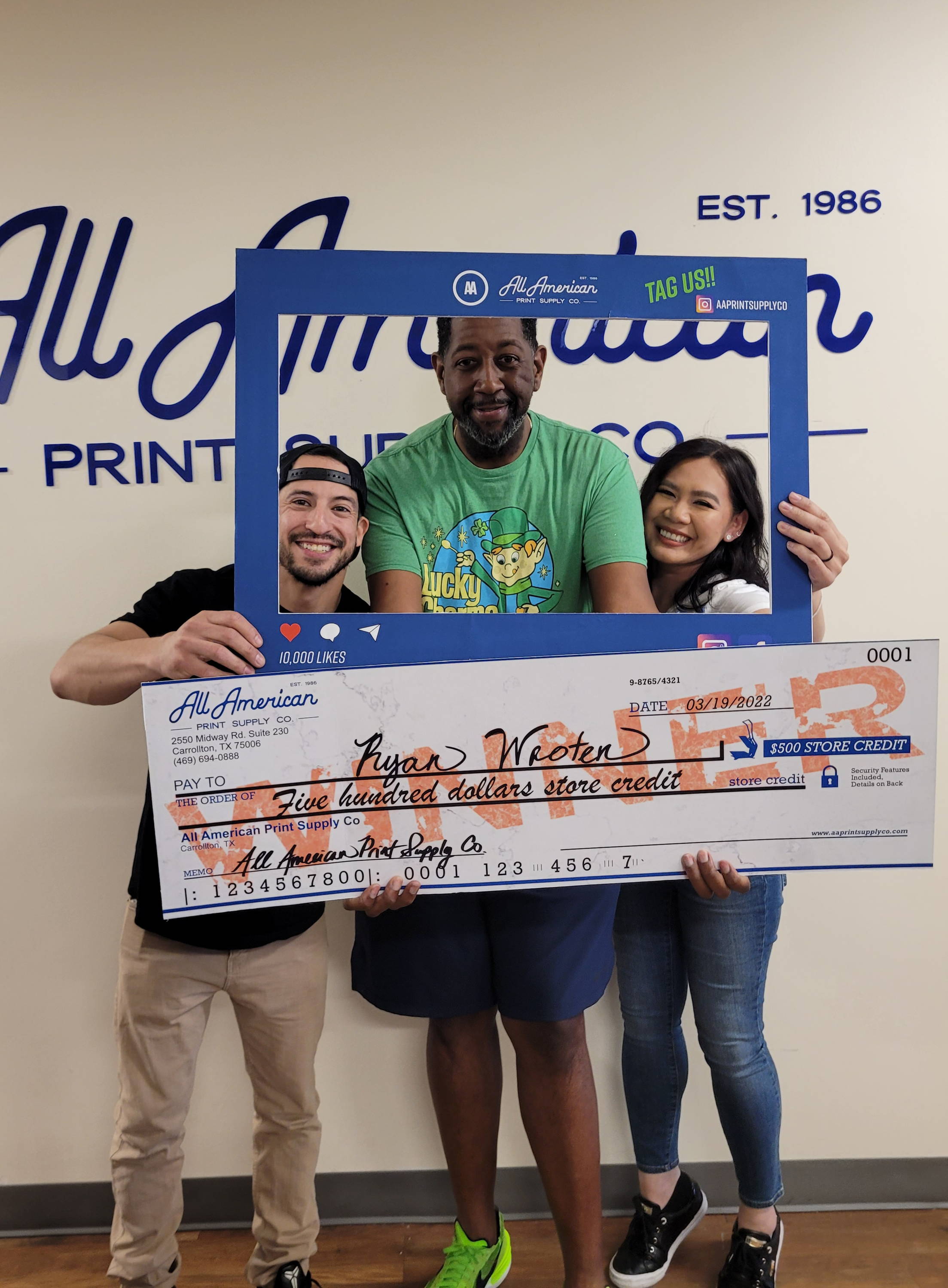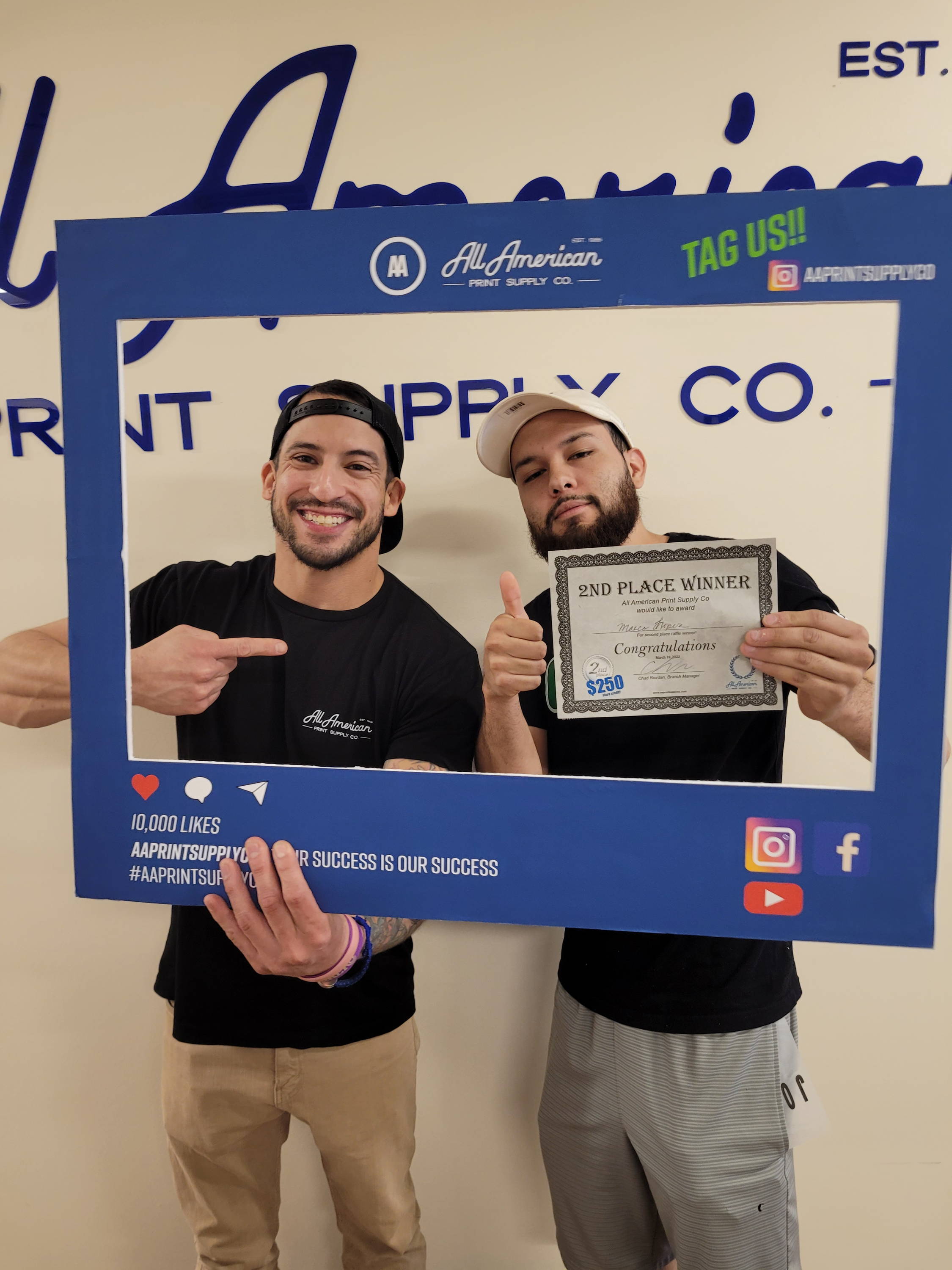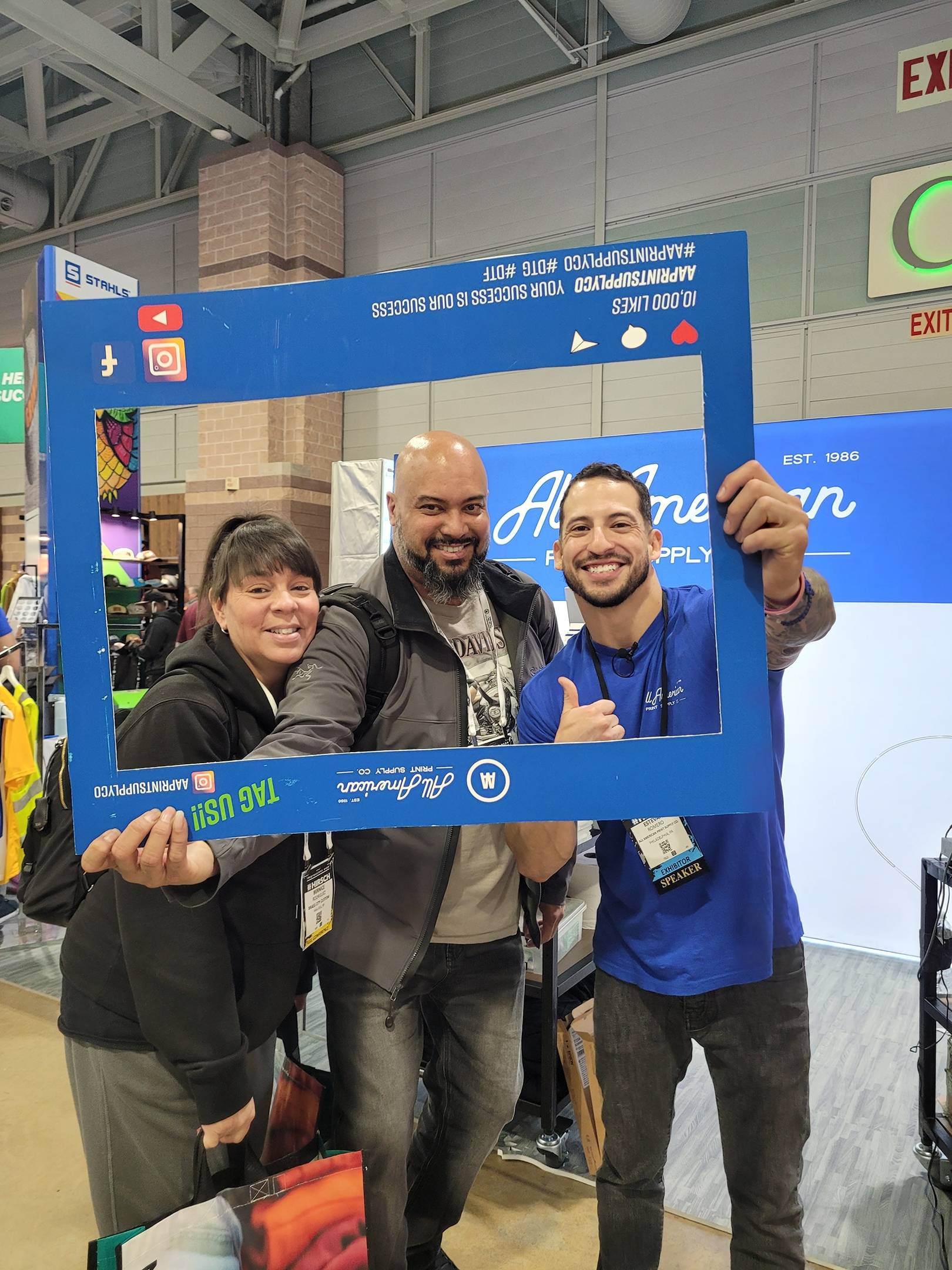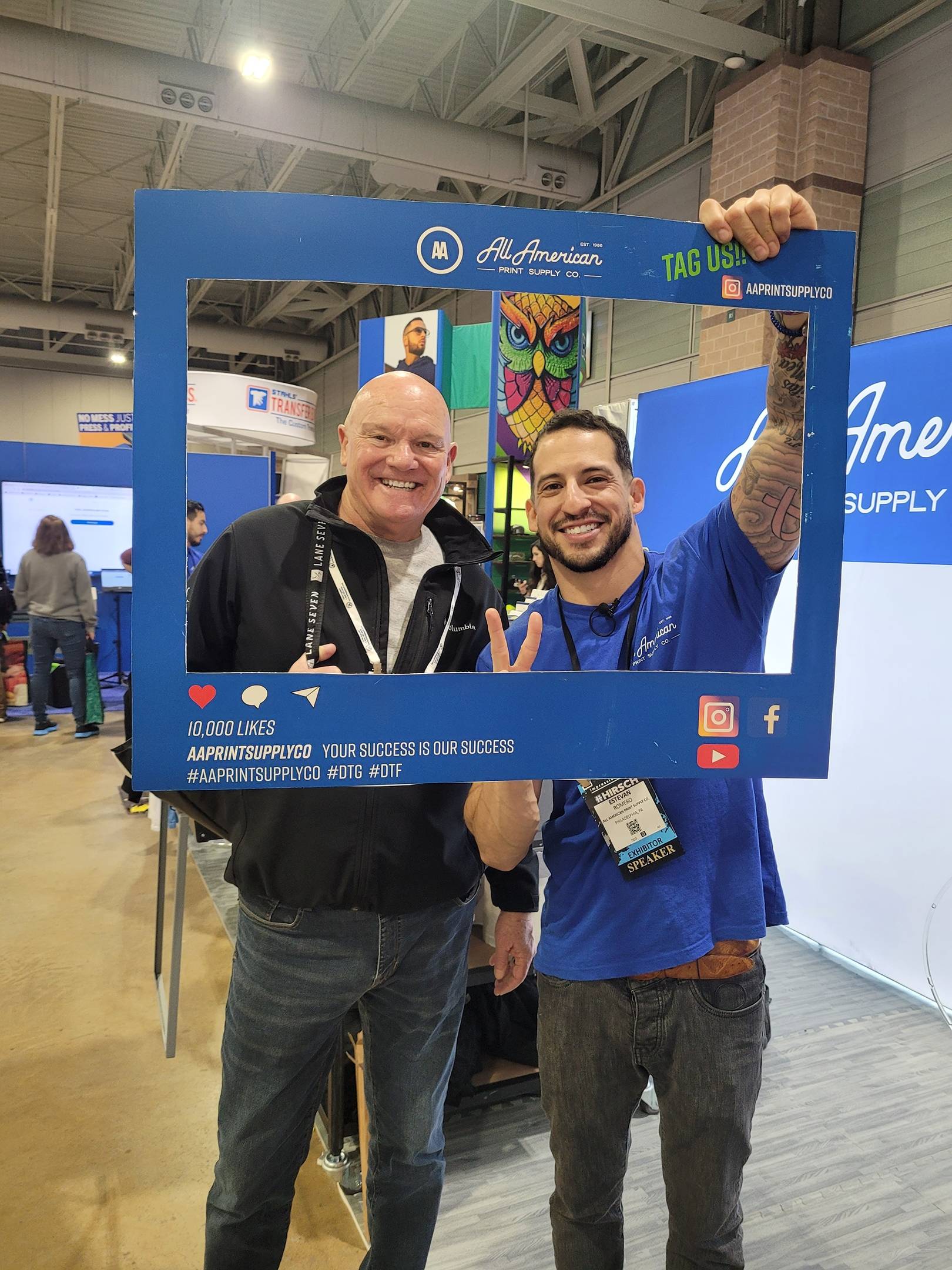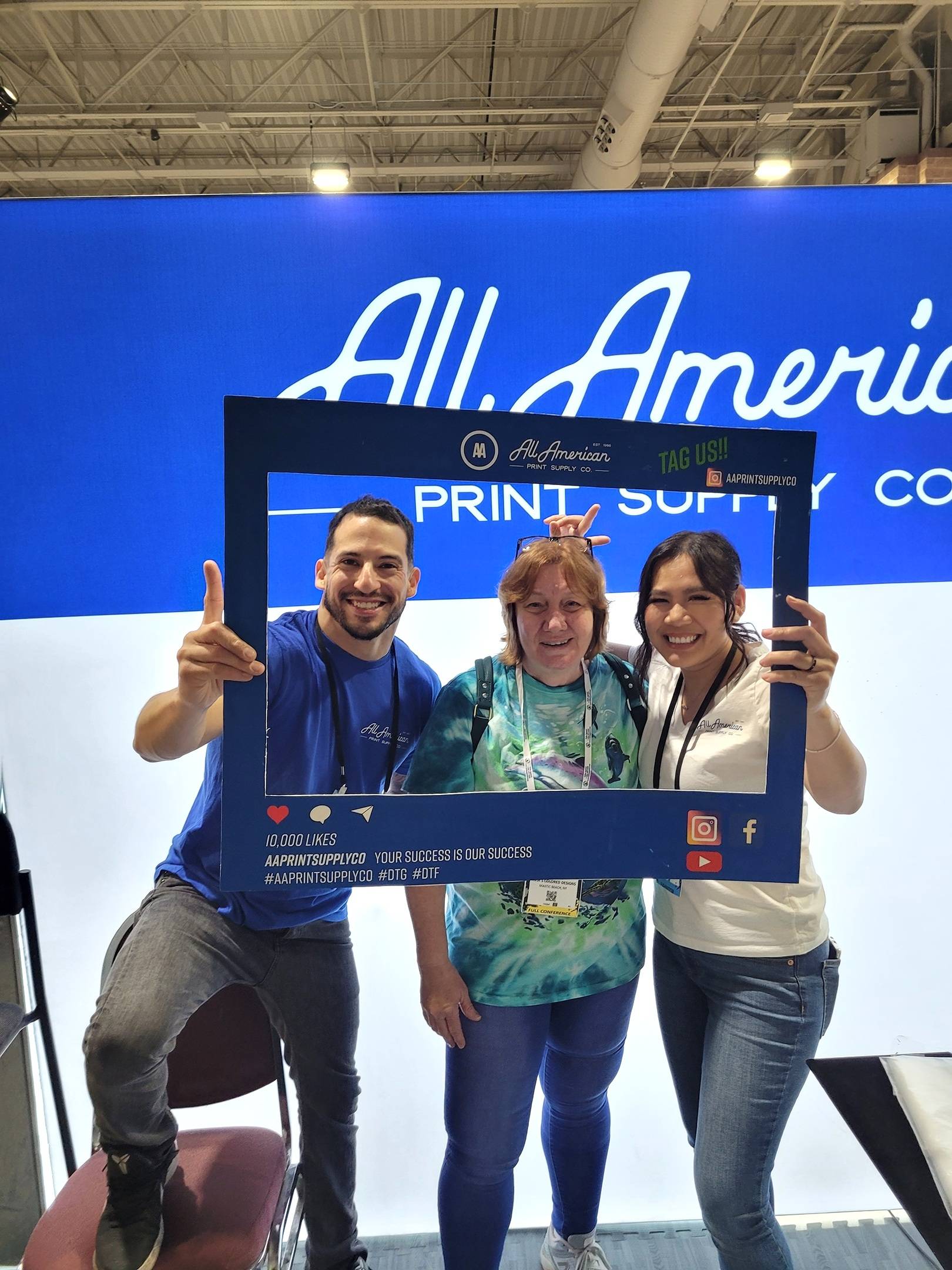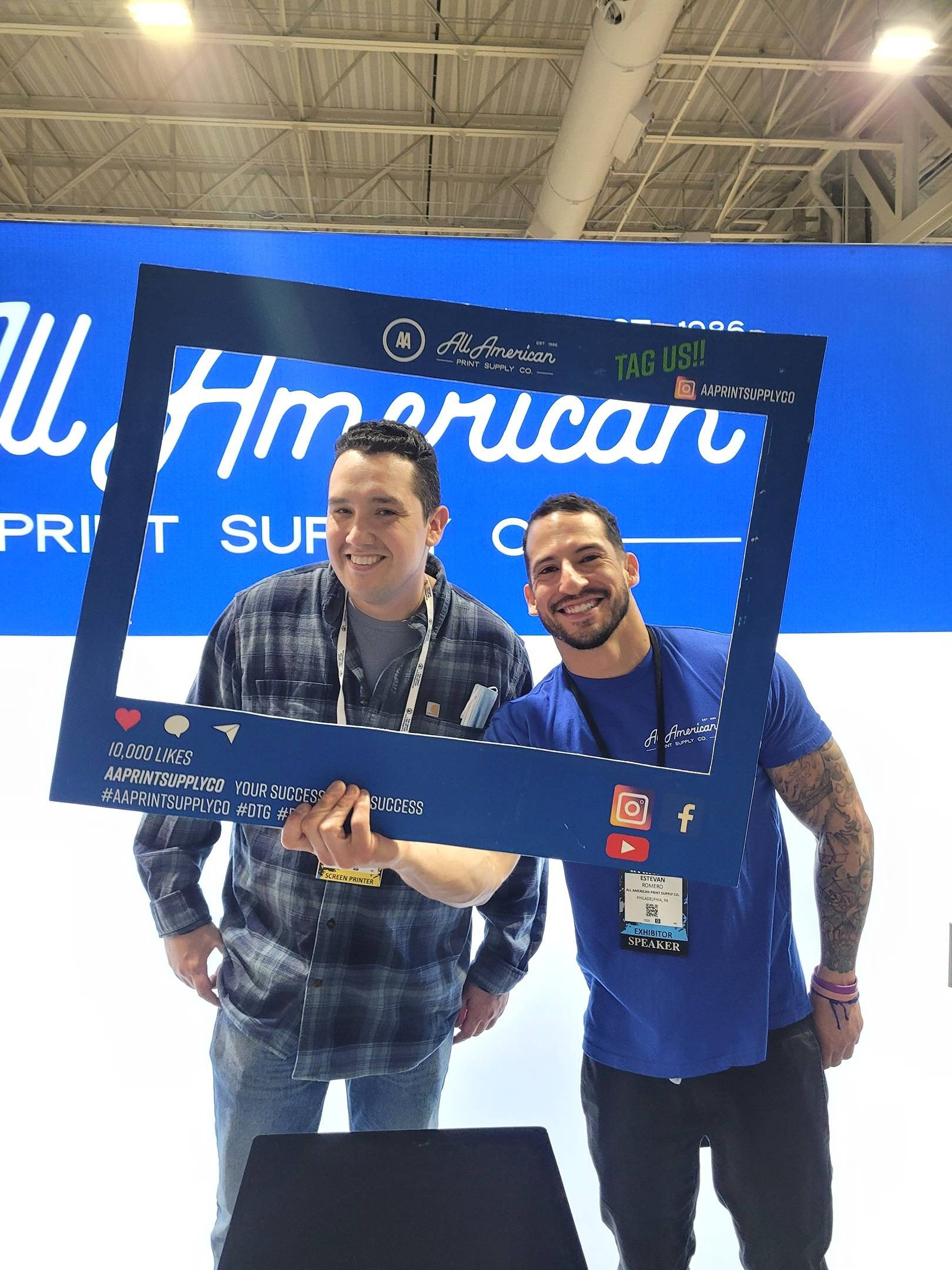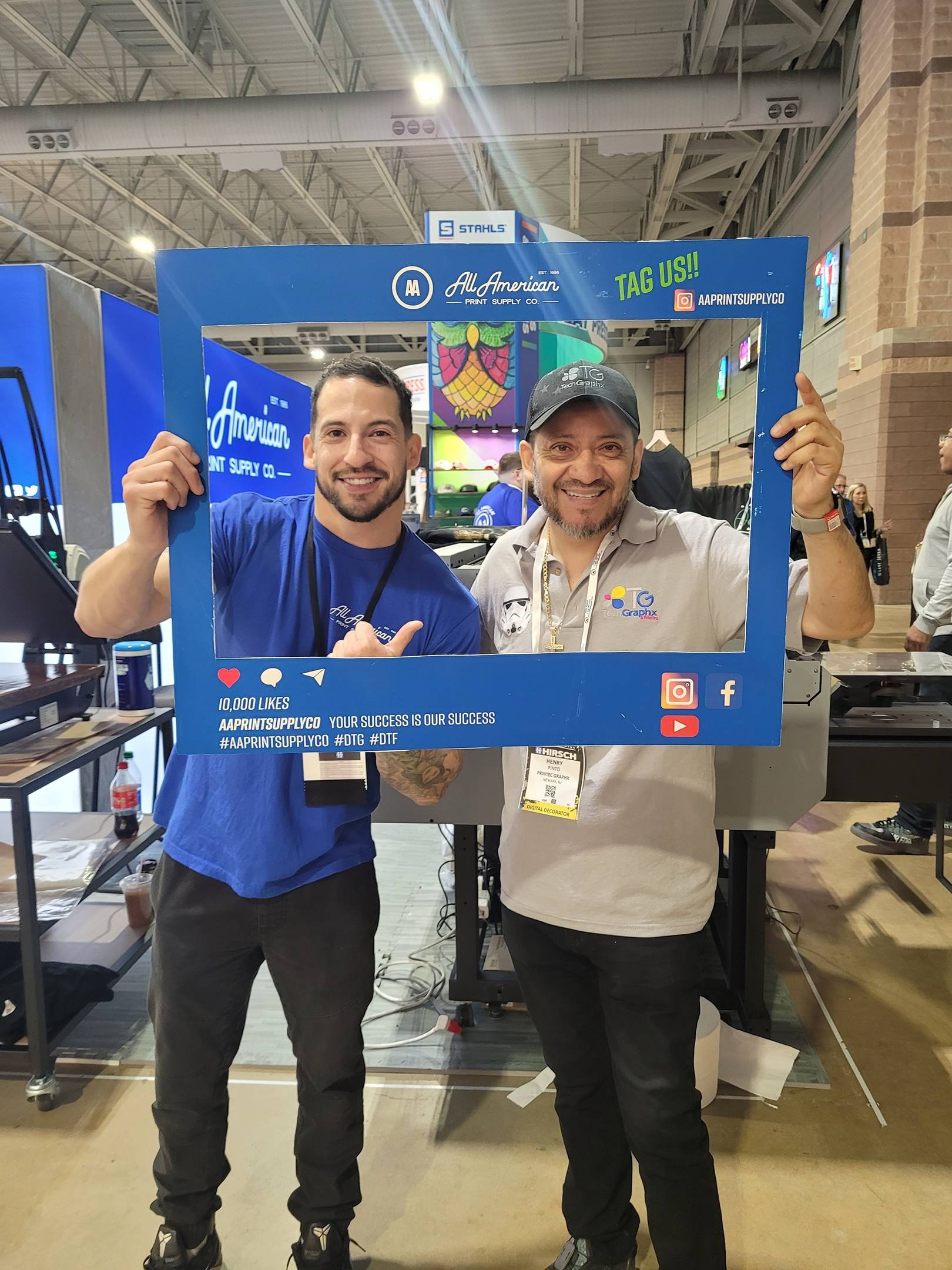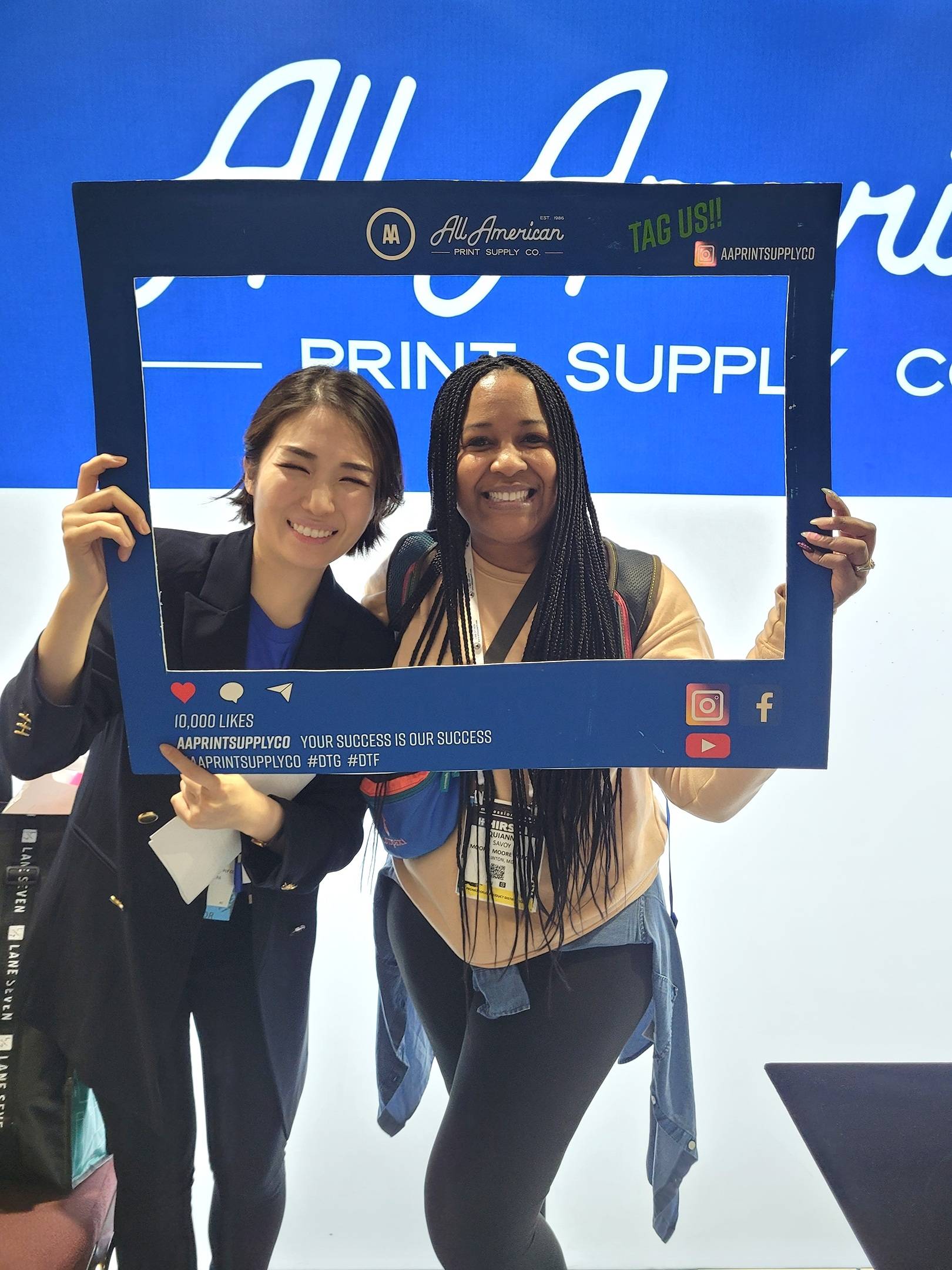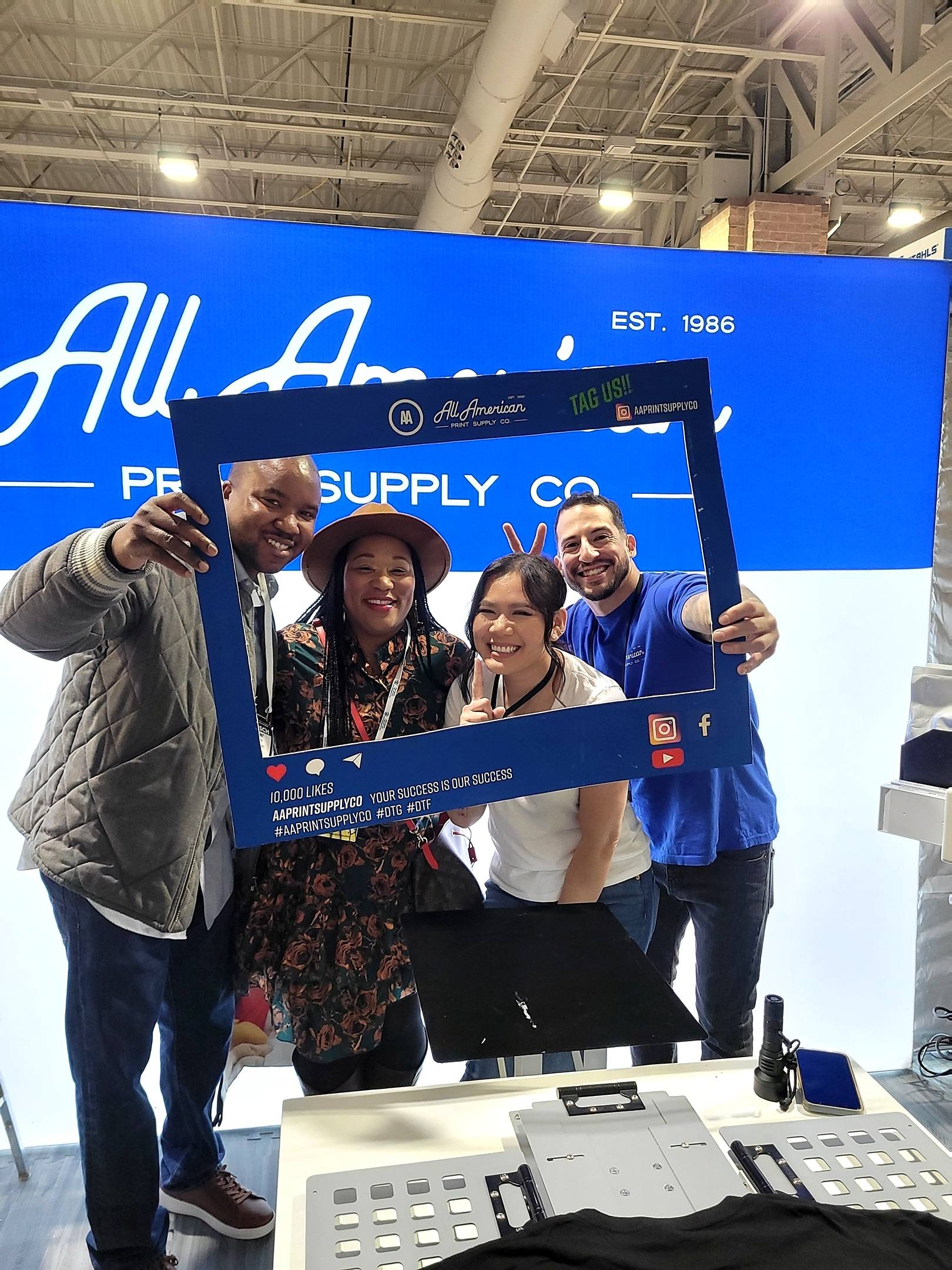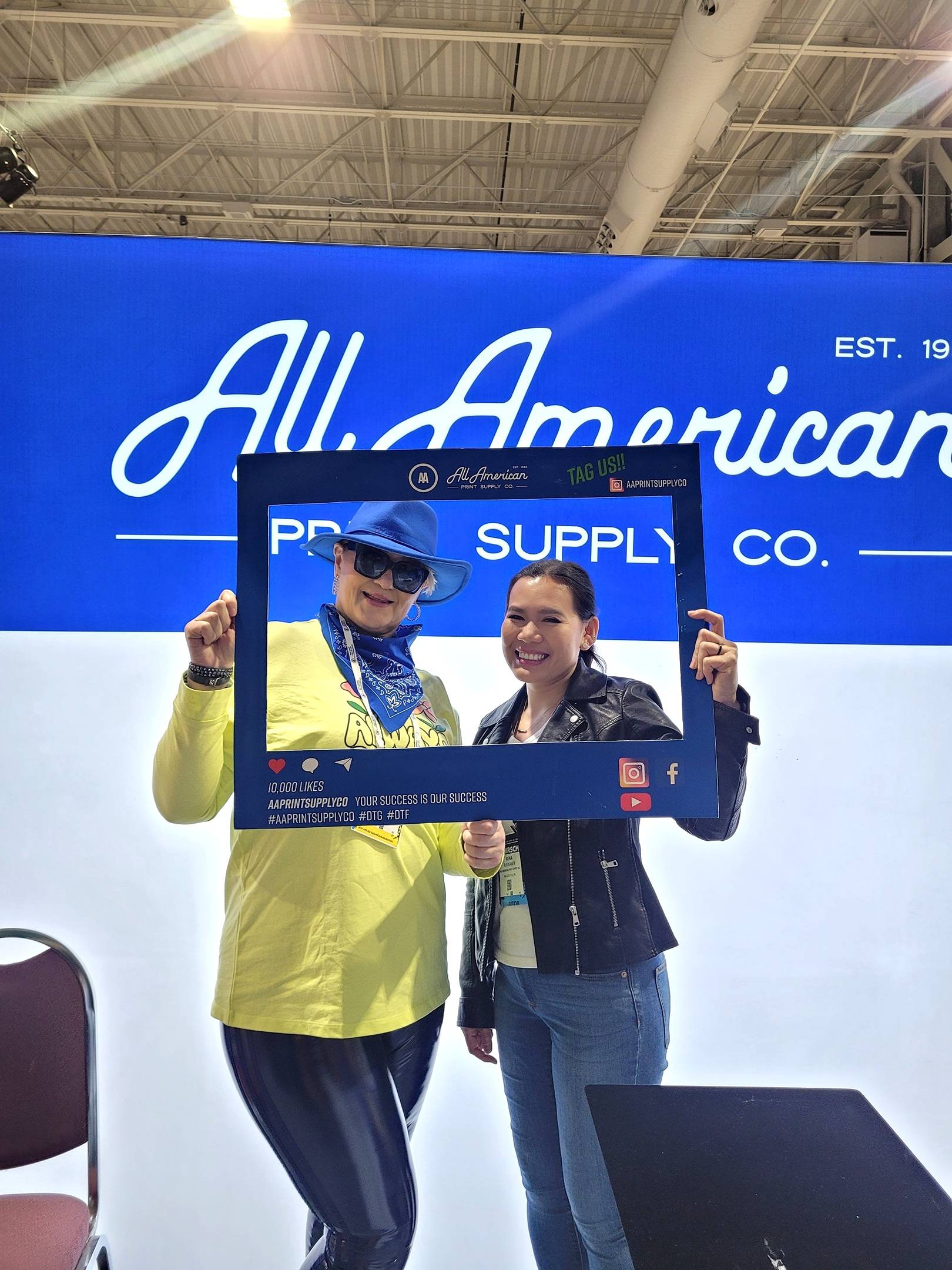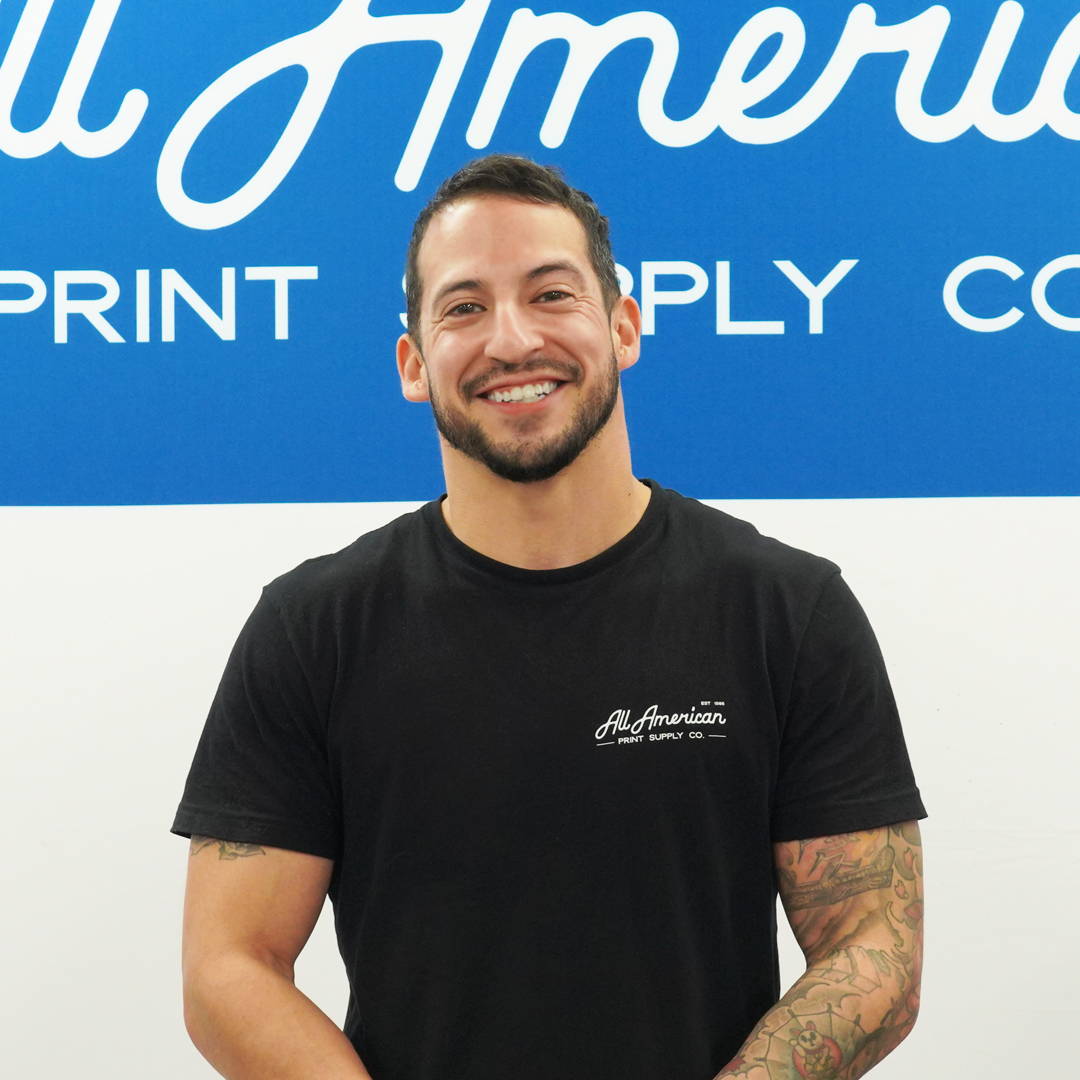 Esteven Romero began making YouTube videos back in 2017 to help new business owners learn how to use their products and grow their operation. He has been featured in many companies content such as Siser North America, Key Print Co and more. He has been featured as a speaker/presenter nationwide across the tradeshow circuit sharing information and insight to the print community audience and brings 13+ years of experience to the table.
You can meet Estevan and more of the friendly All American Print Supply Co team by visiting the company live events calendar and our YouTube channel.