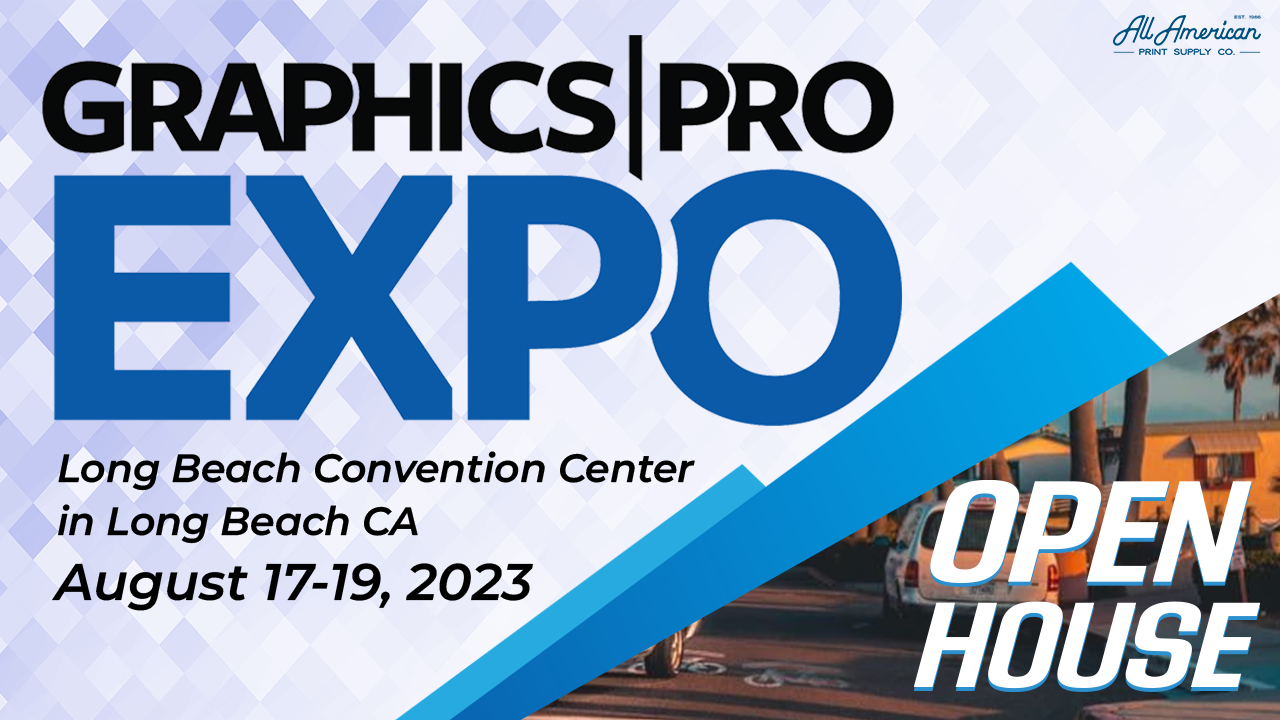 "See any detour as an opportunity to experience new things.

"
Coming to the Long Beach Convention Center this August, the must see event of the summer (for the West Coast printing world at least): Graphics Pro Expo 2023! Join us as the apparel decoration, digital graphics, and sign & awards personalization communities converge into one star-studded event. Featuring WRAPSCON, this is historically one of the larger trade shows on the circuit at the perfect time of the year in Southern California. A full day of education kicks off three days loaded with everything you would want to see to get your printing business started or take the next step in your existing operation.
All American Print Supply Co. will be exhibiting front and center right at the main entrance and we want to give you a survival guide to get the most out of your trade show experience. These events are some of the best opportunities to learn hands-on, ask all the questions, get samples, and nab some show floor special pricing that can be substantial on pieces of equipment.
SHOPPING: This is far and away one the most valuable reasons to attend a trade show. We spend hours (sometimes days) building these booths, setting up equipment and tearing things down. Trust me, we don't want to take ANY of this stuff home. With that in mind, trade shows like GPX are some of the ONLY times you will see high ticket printing equipment sold at ANY discount. The big manufacturers set pricing guidelines that must be followed and trade shows are the one of the only times we are allowed to mark things down. Use this to your advantage! Think of these models as show room floor pieces: low mileage, never seen production, and still coming with full warranty and support! For these reasons, machines can sell fast, so research what you are interested in and start hunting for your new addition DAY ONE.
FINANCING: For the many customers keeping their capital in their pocket, building their business (or personal) credit by financing equipment is one of the best ways to manage your growth. Making arrangements ahead of time as far as applying for financing, securing approval, and closing deals on site can save you tons of money in the long run. We are currently running 0% finance programs, so contact us today if you are interested in expanding your business in a manageable fashion. Representatives will be on site to help facilitate deals, but time is of the essence when it comes to closing the deal on your dream equipment.
SAMPLES: Companies budget to promote the heck out of their business when it comes to these trade shows. Use that to your advantage! Come prepared with a USB drive with your OWN artwork file to see how the company you are looking to partner with can support the type of work YOU are looking to start doing. Since many companies may be offering the same equipment this is a great time to see who REALLY knows their stuff. Exhibitors typically will come prepared with what they know will work to highlight the functionality of their offerings, so throw them a curve ball with your own design. I can't tell you how many times attendees have come to our booth shocked at the quality difference we are able to provide on the fly compared to other dealers.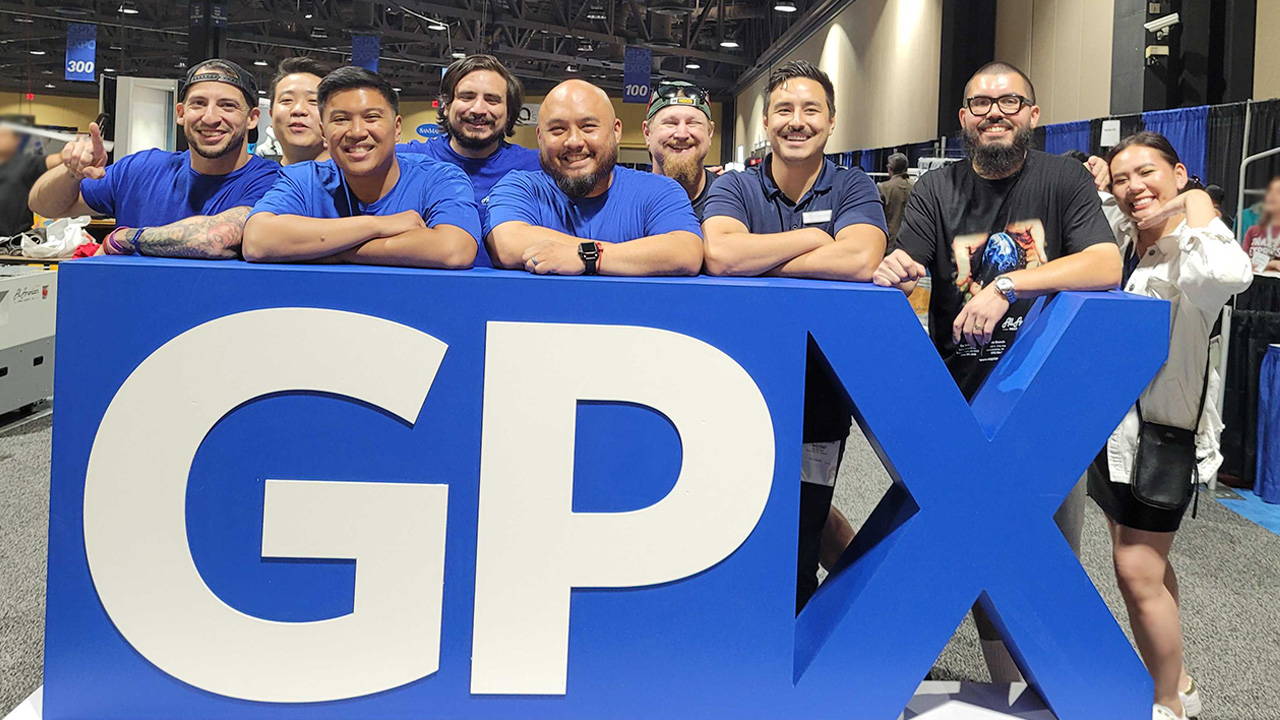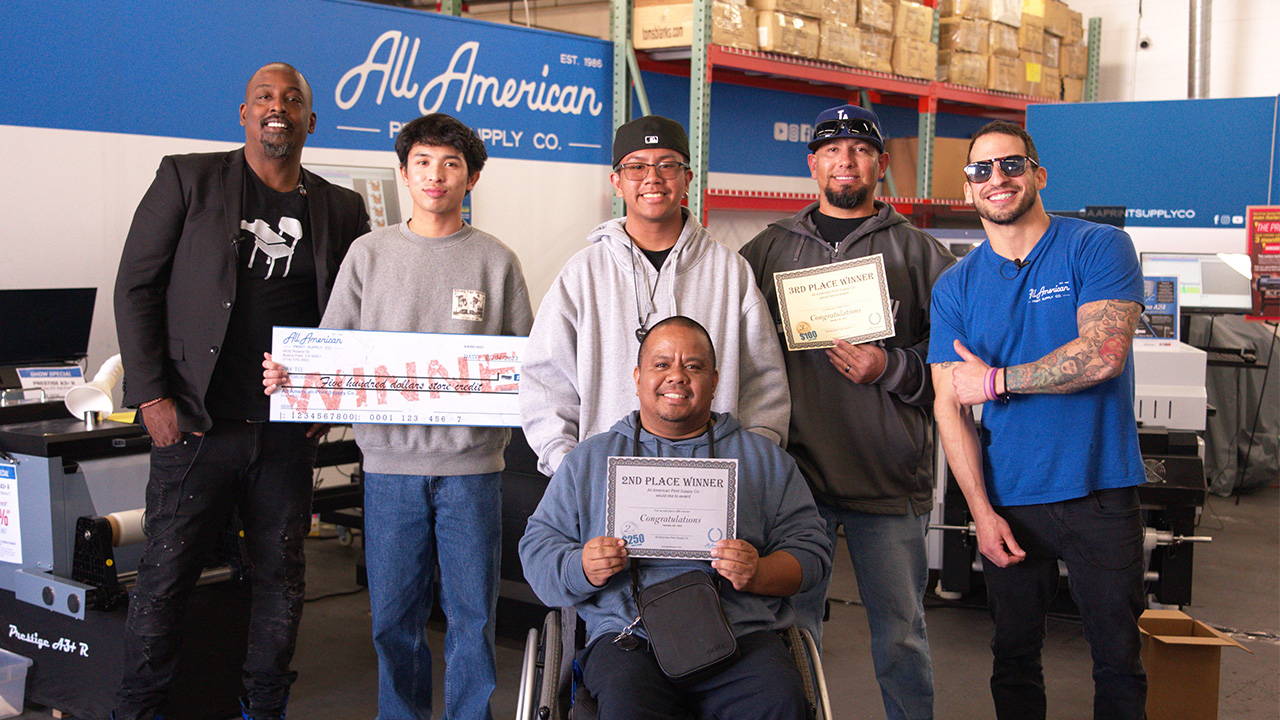 Buena Park, CA Raffle Winners Feb 2023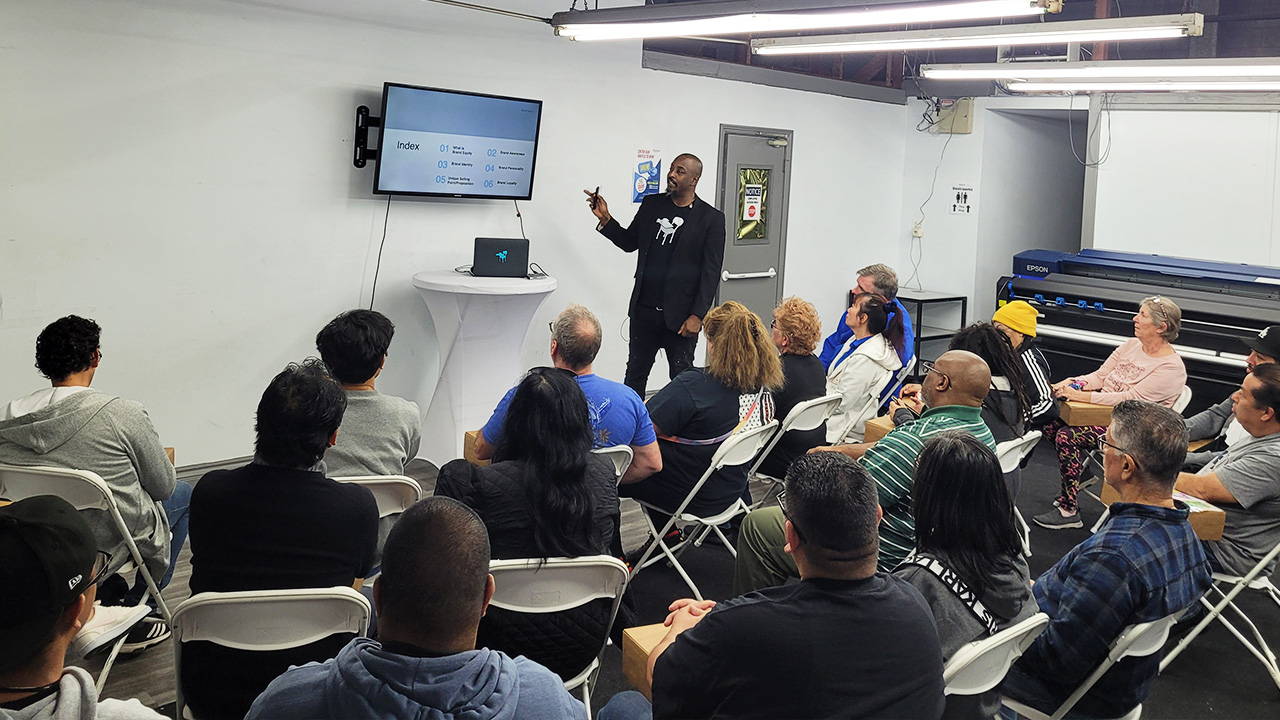 Buena Park, CA Seminar Feb 2023
Day 1 is fast approaching, so we hope to see all of you at the Long Beach Convention Center August 17, and be sure to use our promo code
AAPS5CA
when registering to waive all admission fees!
The fun won't stop there, as the very next week, on August 25 and 26, we will be hosting our very own Open House about 30 min from Long Beach at our California branch location in Buena Park. More demos in an intimate setting..and we're getting a taco truck. Need I say more? Special guest appearances, free live seminars. August is going to be busy.
OPEN HOUSE IN THE SUMMER!
Twice the charm! We are having our 2nd Open House this year at the Buena Park, CA location. Mark your calendar and get your wallets ready to save!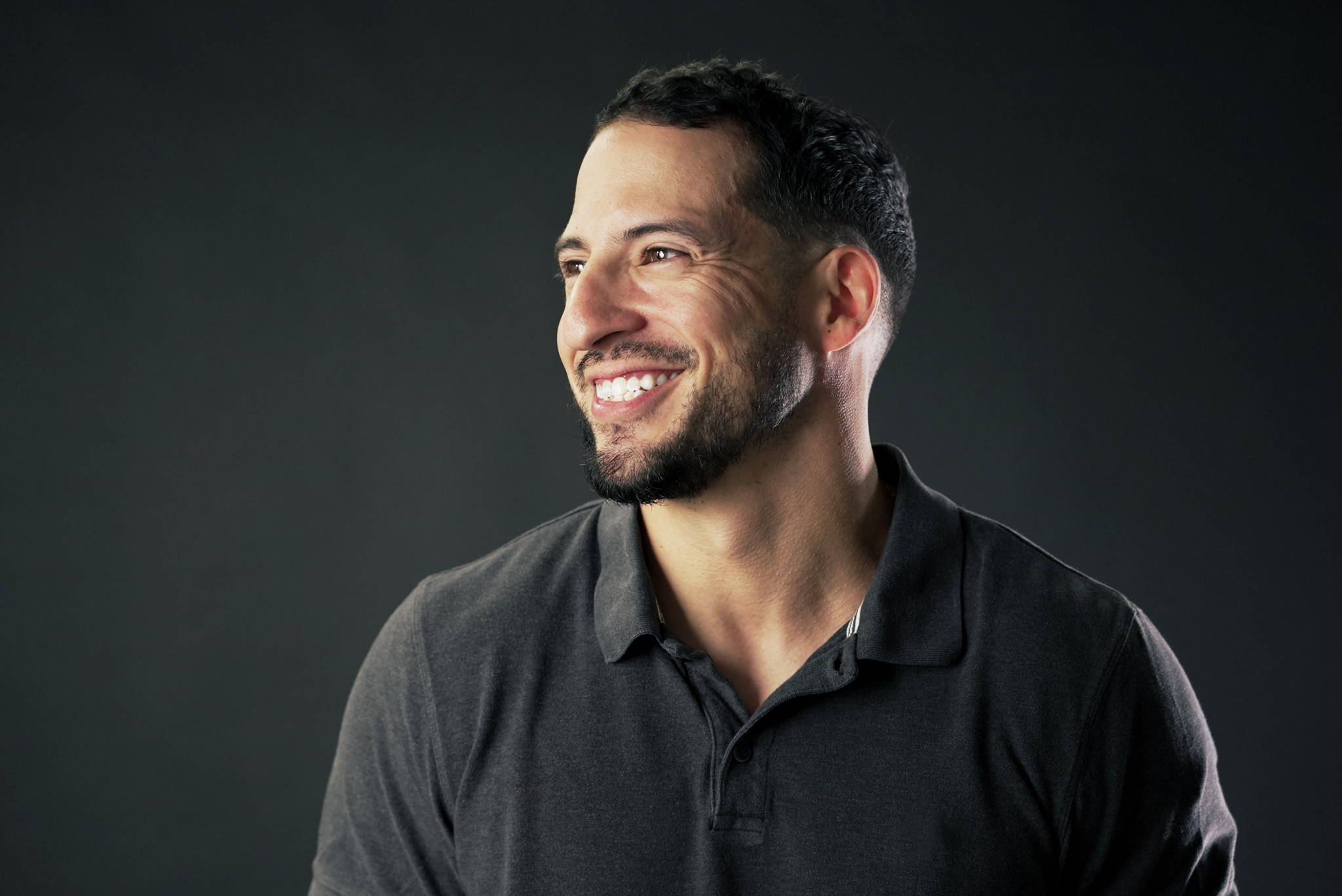 Esteven Romero began making YouTube videos back in 2017 to help new business owners learn how to use their products and grow their operation.
He has been featured in many companies content such as Siser North America, Key Print Co and more. He has been featured as a speaker/presenter nationwide across the tradeshow circuit sharing information and insight to the print community audience and brings 13+ years of experience to the table.
You can meet Estevan and more of the friendly All American Print Supply Co team by visiting the company live events calendar and our YouTube channel.