Epson sureCOLOR F2270 Printer
"The Best Preparation for Good Work Tomorrow is to do Good Work Today."
- Elbert Hubbard
Introducing the Epson SureColor F2270 Hybrid Printer
The cat is out of the bag - Epson has a new direct to garment/direct to film printer on the way! From the makers of America's #1 selling DTG machine, the F2100, comes the long awaited successor: THE EPSON F2270. This machine has literally been making waves across the globe and All American Print Supply wanted to be first on the scene to get all the information. It's been a busy couple months for the world of direct to garment/direct to film and as always you can count on us to make sure you are up to speed with everything DTG.
This past May news broke about the upcoming release of this third generation direct to garment printing platform and the stage was set for Munich, Germany. When we found out this year's FESPA was going to be the grand unveiling of the machine, we booked our flight and headed across the pond to Germany to check out this brand new printer.
Estevan Romero had the chance to connect with European product manager, Grant Cooke, to get all the details. Immediately, we were taken aback by the updated compact low-profile design and oversized touchscreen. The physical footprint sees a noticeable decrease in size which will allow greater flexibility, as far as installation and arrangement in the workplace. Complimenting this sleek new shell is a familiar large touchscreen seen on newer Epson large format printers, such as the industrial F3070. This display is loaded with valuable information such as media, print image preview, platen height, humidity, temperature, and more: very user-friendly. Throw in the easy view clear window top for higher visibility of all the print action without having to open the cover.
Now, the printer did not just receive a cosmetic upgrade there are a number of performance additions to enjoy, as well. Borrowing from the big brother F3070 comes "auto print head carriage height adjustment". Through the use of fancy internal sensors, the print head carriage will automatically adjust to optimum distance from the garment without any manual user adjustment. The printhead itself saw dramatic improvement with a much larger size able to produce at a considerably higher speed when compared to the predecessor - up to 25% faster on some designs! The new MircoTFP print head was also designed to go with the all new ink system in the machine.
Shifting away from a traditional ink cartridge system in favor of the larger pouch set up, we are looking at an over 33% increase in ink per color with the all new Epson DG2 ink formula. This was engineered to deliver more brilliant whites as well as increase sharpness to prevent colors from bleeding into each other. This change will deliver more vibrant prints AND reduce more than 70% space and weight reduction of an empty ink pack. In a true hybrid arrangement you get the best of both worlds combining cartridge safety and security and bulk ink system savings.
Seeing the machine in person was great but we really want to play around with it ourselves, so recently we paid a visit to our friends at Epson headquarters to deliver a joint webinar presentation with product manager Paul Morales. It was here we got to witness the new RIP software, Garment Creator 2, and demonstrate the seamless DTG/DTF printing functionality live on camera. Faster data transmission speeds and increased upload resolution.
This machine has all the makings of being a groundbreaking new platform so stay tuned for updates on its coming release!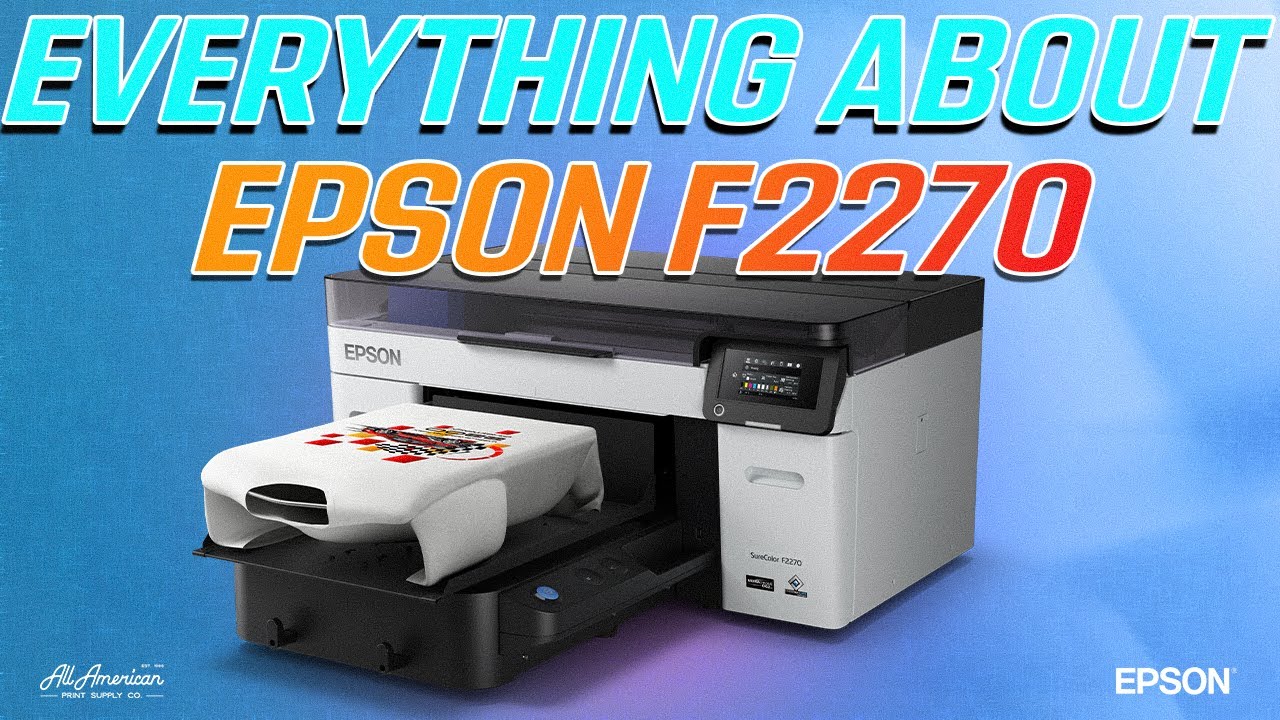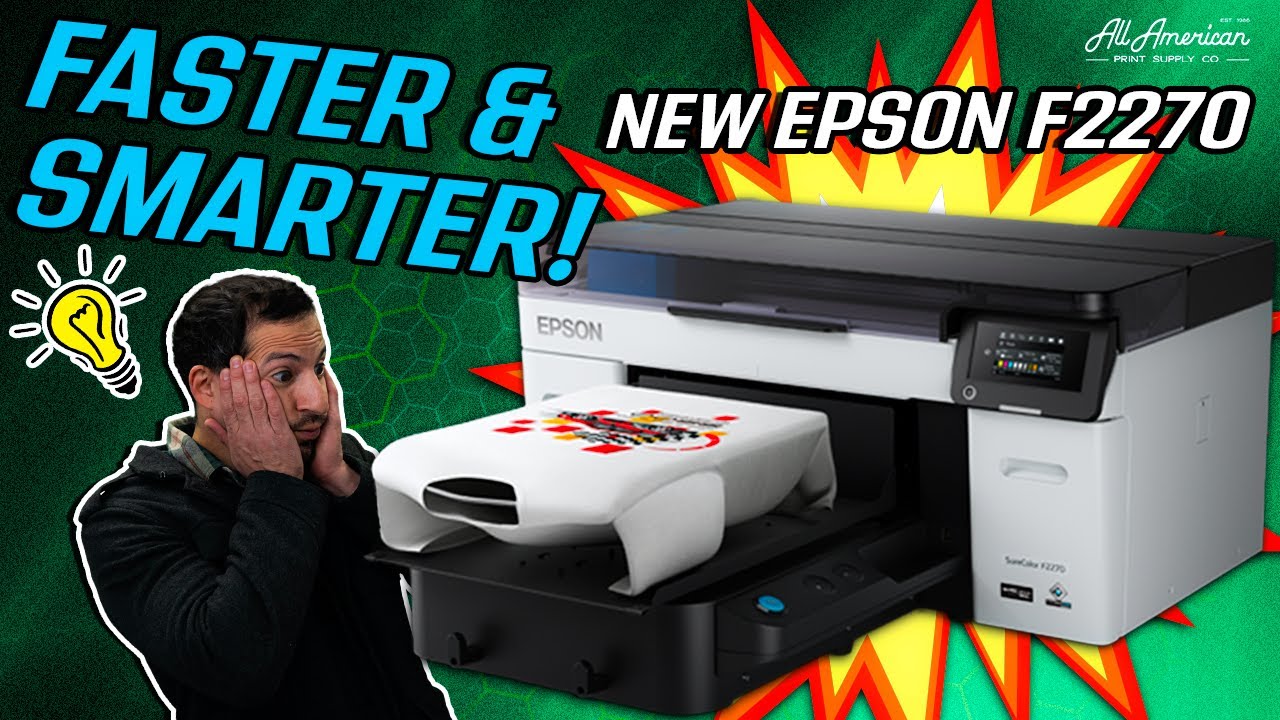 Esteven Romero began making YouTube videos back in 2017 to help new business owners learn how to use their products and grow their operation.
He has been featured in many companies content such as Siser North America, Key Print Co and more. He has been featured as a speaker/presenter nationwide across the tradeshow circuit sharing information and insight to the print community audience and brings 13+ years of experience to the table.
You can meet Estevan and more of the friendly All American Print Supply Co team by visiting the company live events calendar and our YouTube channel.