DTF Printing is a revolutionary technology that combines a heat transfer element with a direct to transfer printer (DTF printer) to bring your designs to life. Direct to Film (the meaning of DTF) is a process where you print an artwork on a special film and transfer said film onto fabric or other textiles utilizing a powder adhesive. NO PRETREATING NECESSARY!
Want more in-depth analysis of each DTF Printer? Check out our detailed videos below and see just what each printer is capable of.
When it comes to curing transfer films, is a heat press still considered the best method? What are the benefits to choosing an "Oven" over other DTF curing options? The secret is our AA Phoenix DTF Curing Ovens can provide you the best and most efficient workflow for DTF printing. You can cure transfers in this oven while you apply other already cured transfers with your heat press.
We are proud to introduce the AA Phoenix DTF Curing Ovens - a must have for any direct to film print set up. These user friendly devices will take your direct to film production to the next level. Plus, it comes loaded with features, such as the digital control unit for precise control and consistent results every time!
Heat press machines have revolutionized the way that people can work with their T-shirts, sweatshirts, and other types of fabric-based clothing.

You can learn the 5 Things You Didn't Know About Heat Press Machines by clicking HERE.


Get acquainted with the Purifier MINI through this short video.
Curious about how DTF works?
Read our articles, explore the science and learn more to help your business grow.
DTF Powder Applicators and Dryers
No more manual DTF powdering.

Simply load prints, and the DTF Powder Applicators & Dryers will apply and dry the powder for you.

Similar to Pretreatment Machines for DTG, these DTF Powder Applicators and Dryers take the DTF printing process to another level, accelerating your workflow and your printing business
Get Loyalty Points with the AA Loyalty Program

Become a member today and unlock exciting perks with access to exclusive rewards.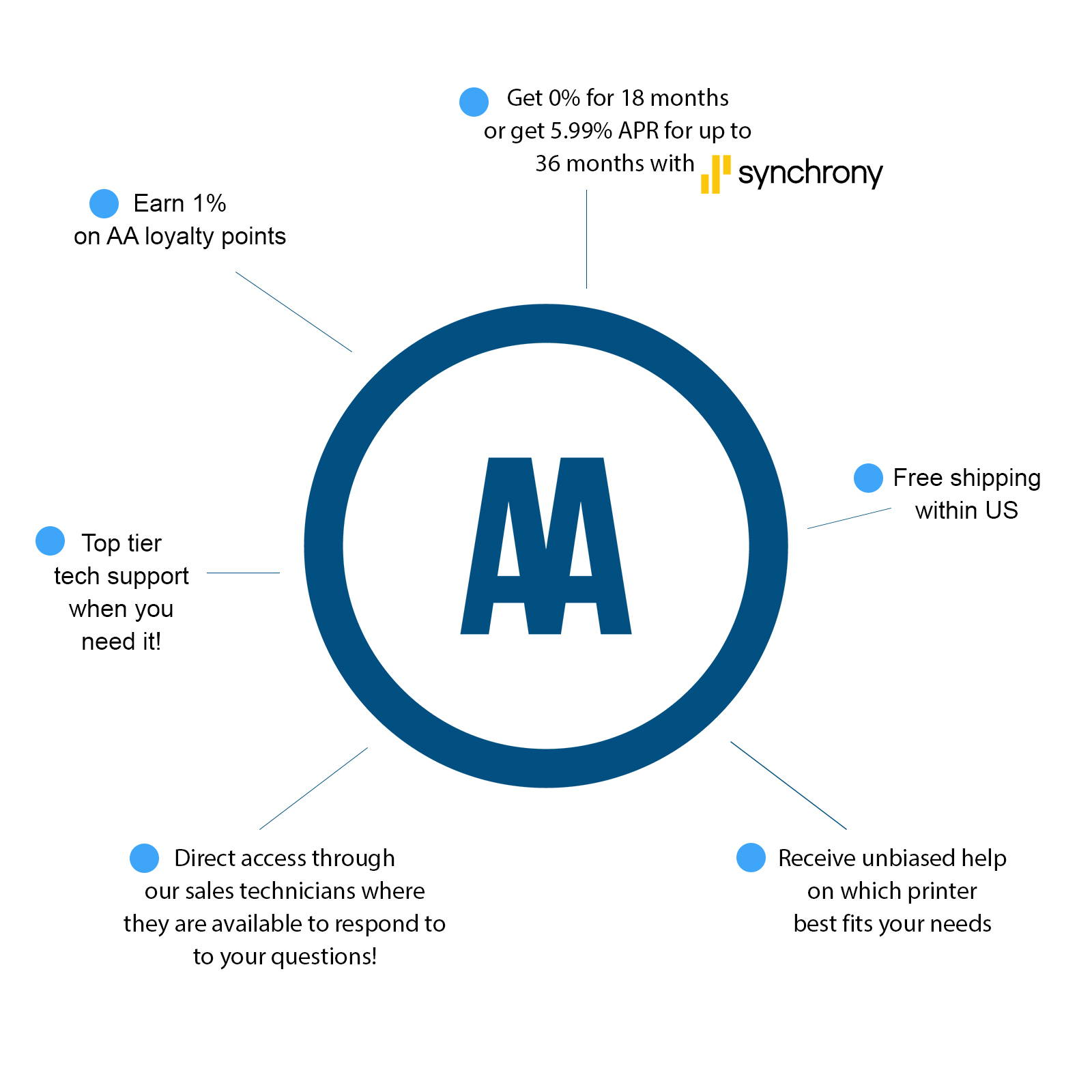 Our Story Begins with You
Our mission has always been focused on promoting the success of our customers at all costs. We focus on long term relationships through practical knowledge, customer centric problem solving, and one stop shop convenience. We believe that the customer's success will ultimately lead to our greater success. Our motto will always be "Your success is our success."
Since 1986, All American Print Supply Co. has been a provider of printing equipment and supplies to a variety of industries in every corner of the globe. Our diverse product line offers solutions for direct-to-substrate digital printing, direct-to-garment digital printing, screen printing, pad printing, hot stamping, heat transfer, cutters, vinyl, hotfix rhinestones, hotfix sequin embellishments and pretty much anything else you can think of.
We are one of the largest suppliers in our industry and have pioneered product decorating methods, and developed technologies that have become industry standards. Our diverse customer base includes several Fortune 500 companies, as well as a multitude of large, midsize, and small businesses. Our vision is to bring innovative, unique and quality products to the market while providing businesses with the product knowledge needed to succeed. This is all done while ensuring the highest level of customer service and support that our industry deserves.