The Next Evolution to DTF Printing-Roll to Roll
Speed up your DTF printing pipeline with optimal results
Start creating your own direct-to-film transfers at the home office or take this setup to events and print custom shirts. Print on various types of fabrics such as cotton, canvas, polyester, blend, nylon, rayon, rubber materials, and more!

Roll to Roll Desktop Printer
The Prestige A3+ R Printer for DTF is the most affordable printing method around, now with a roll!
Must have for beginners

Excellent for small businesses




Great way to get into the DTF Industry

Minimal space to set up
Versatile
Compact Size
Roll to Roll Printing
Cost Effective
Easy Maintenance
A & B Mirroring Process
Auto White Circulation
Unique bulk ink system
Easy setup/install - less than 10 minutes. Backed by our expert technicians.
1 year warranty for the machine and 6 months for printheads
Uses CADLink Software (Windows Only)
Prints on Various Fabrics & Media Types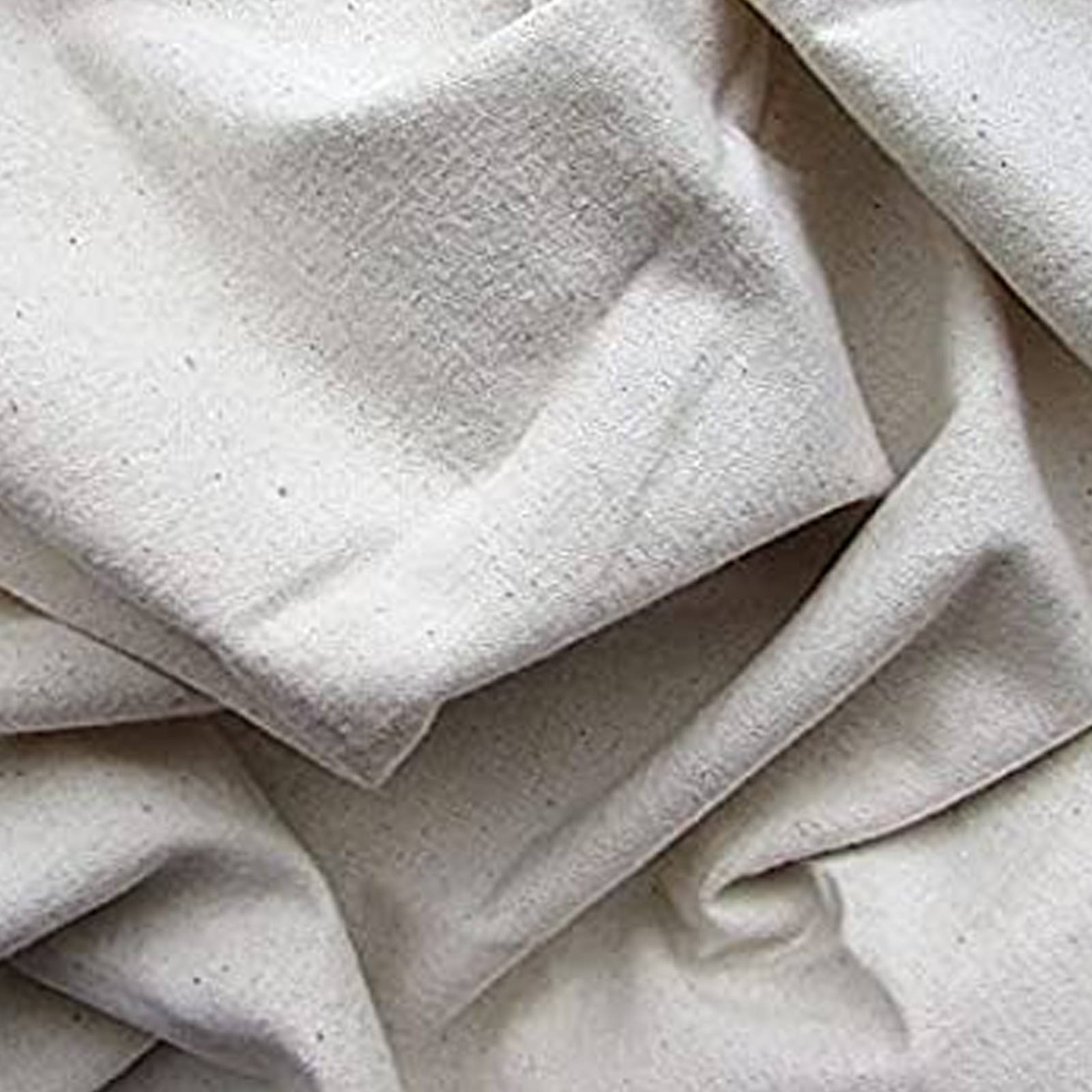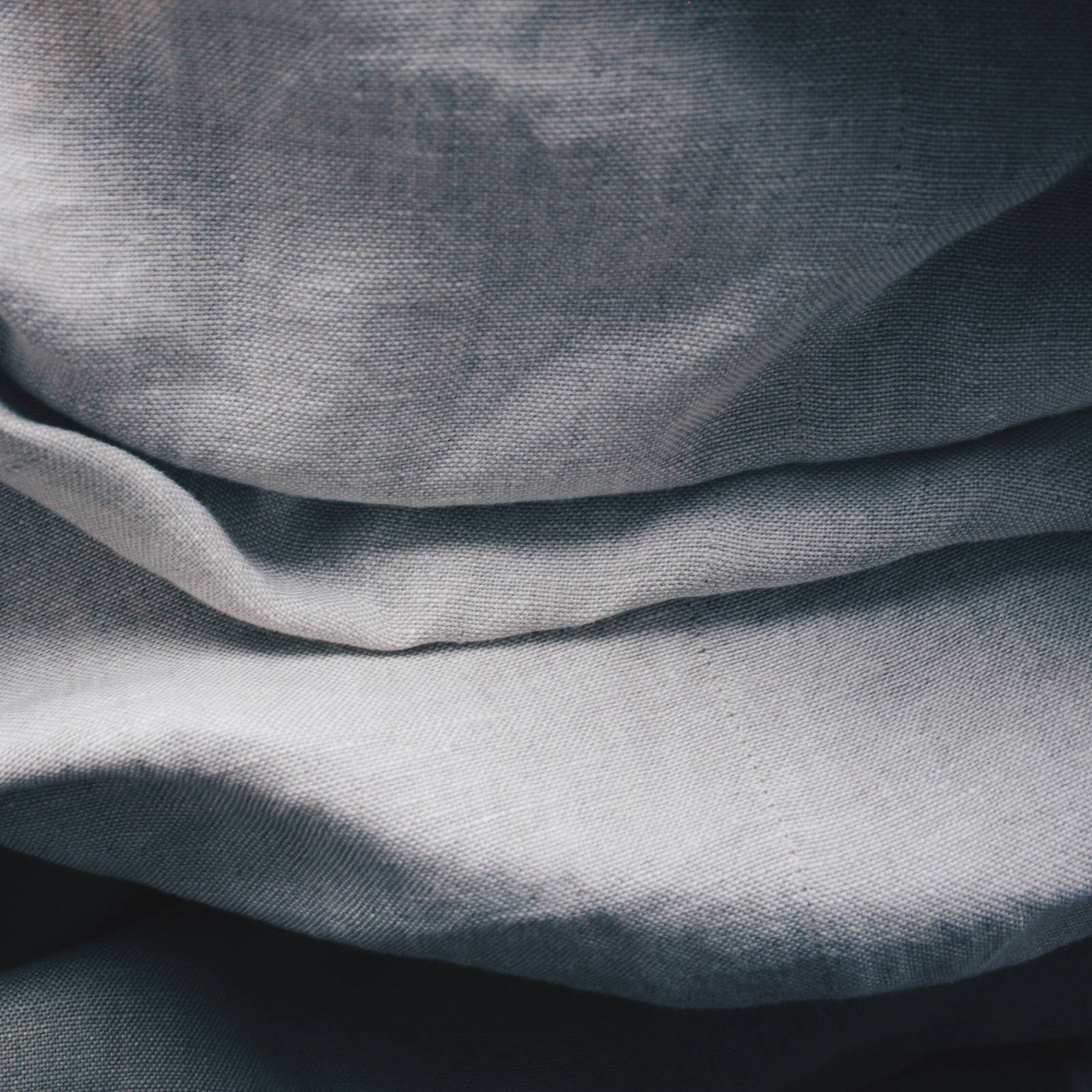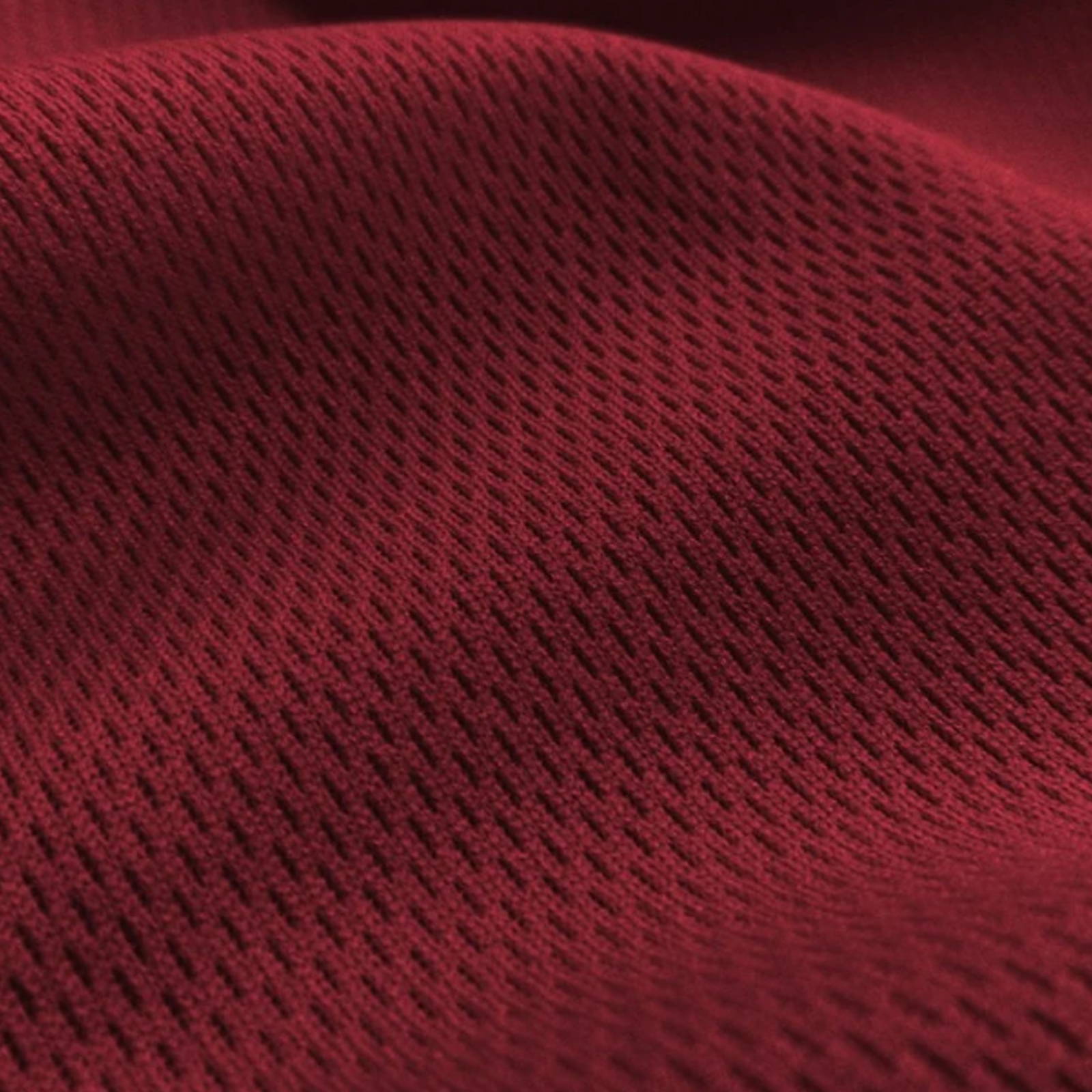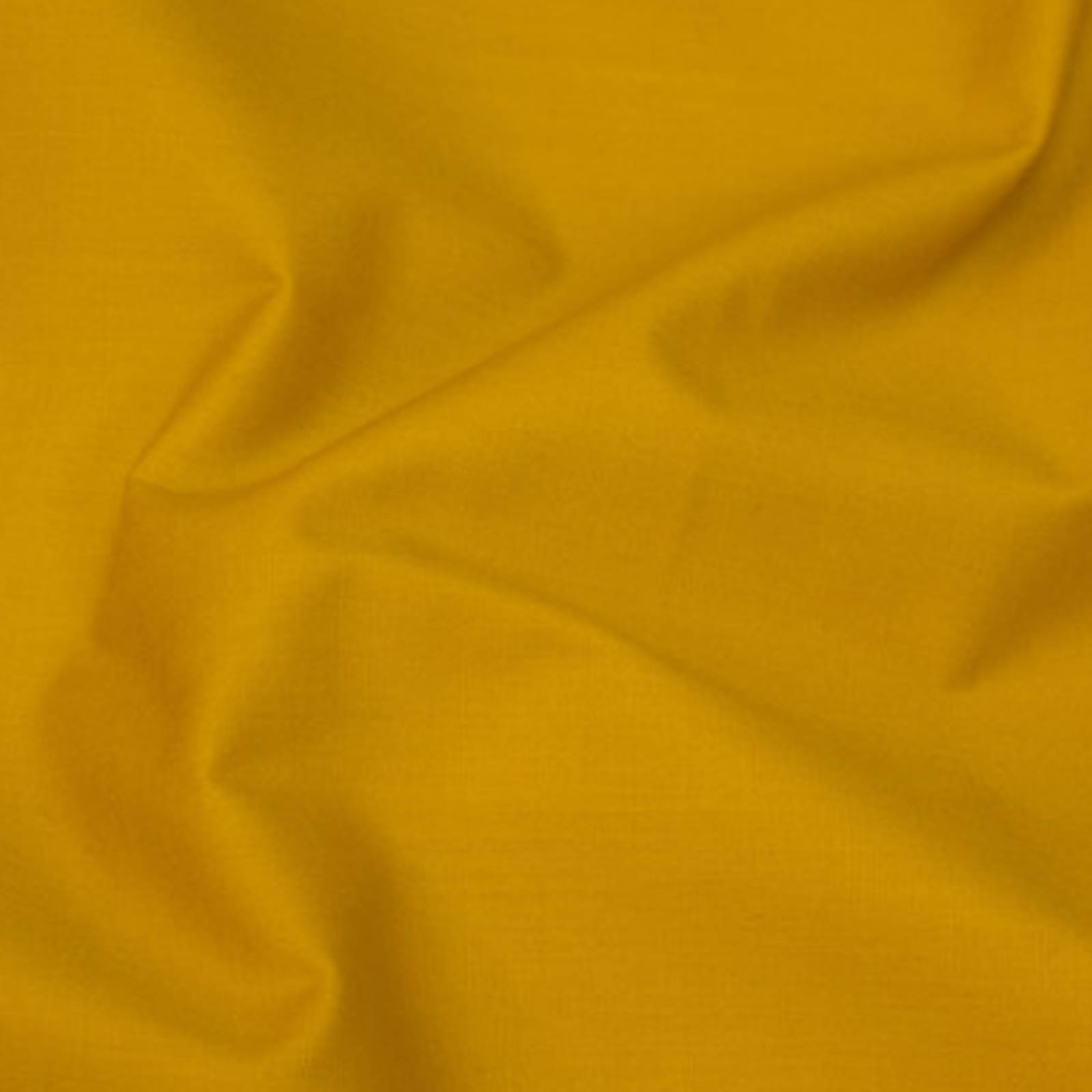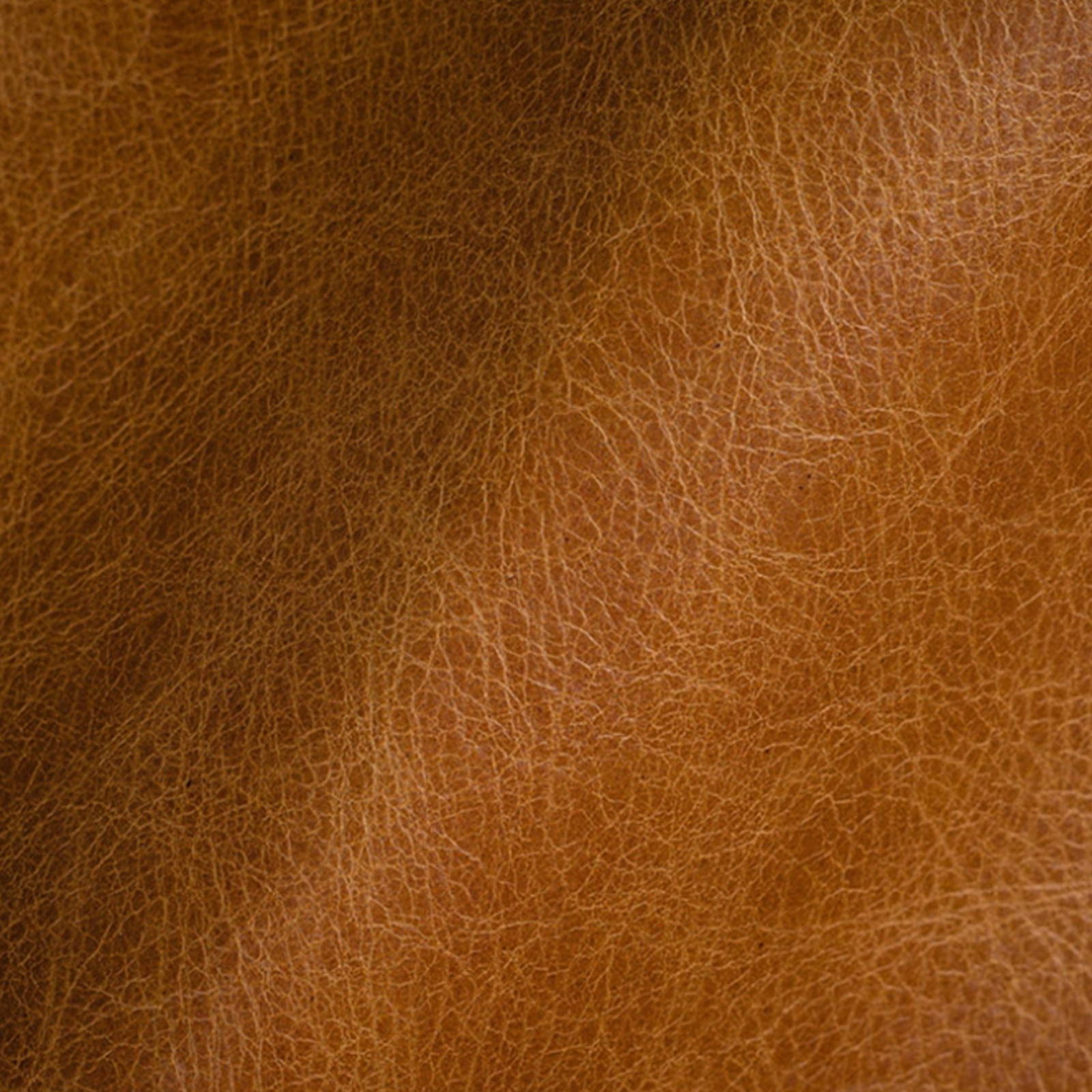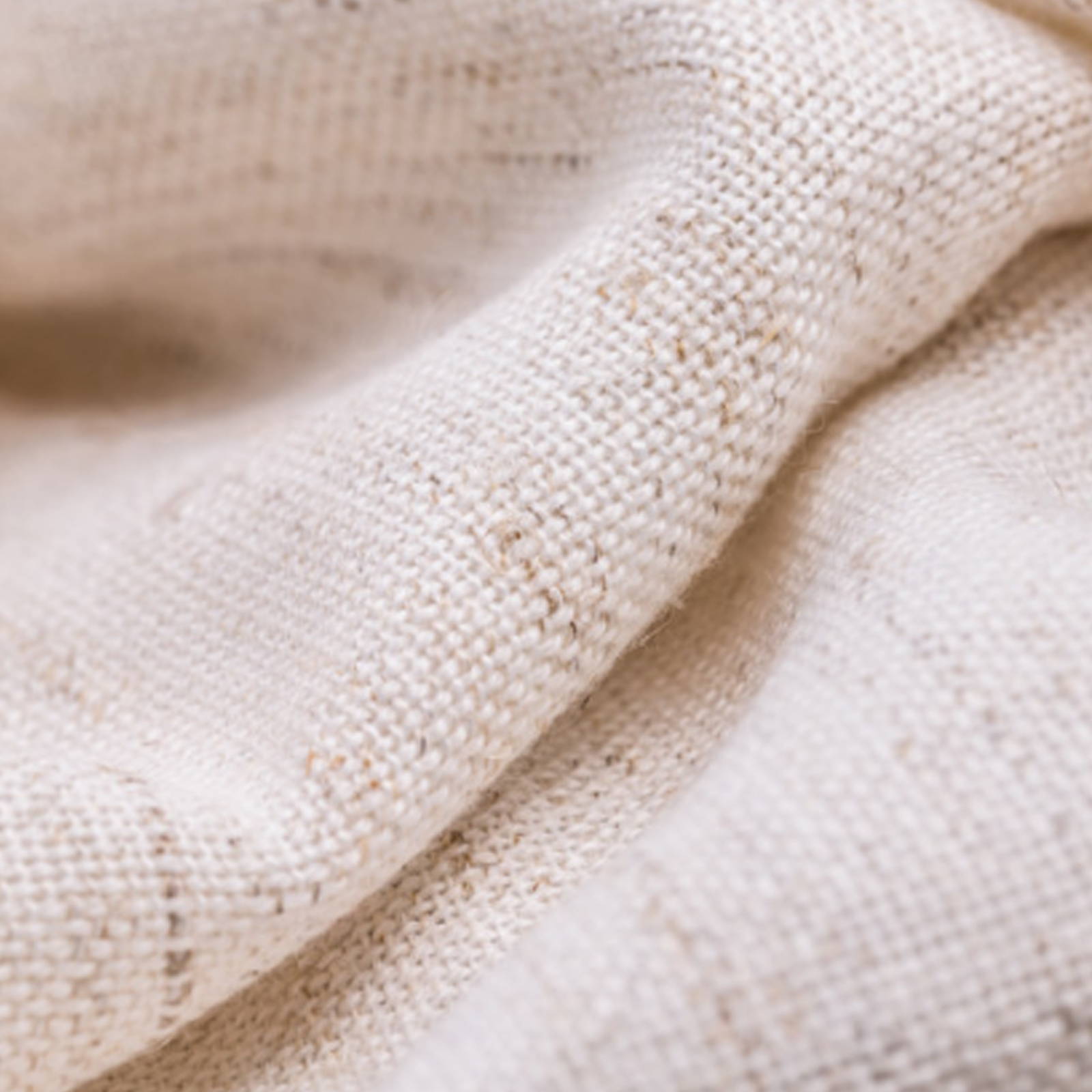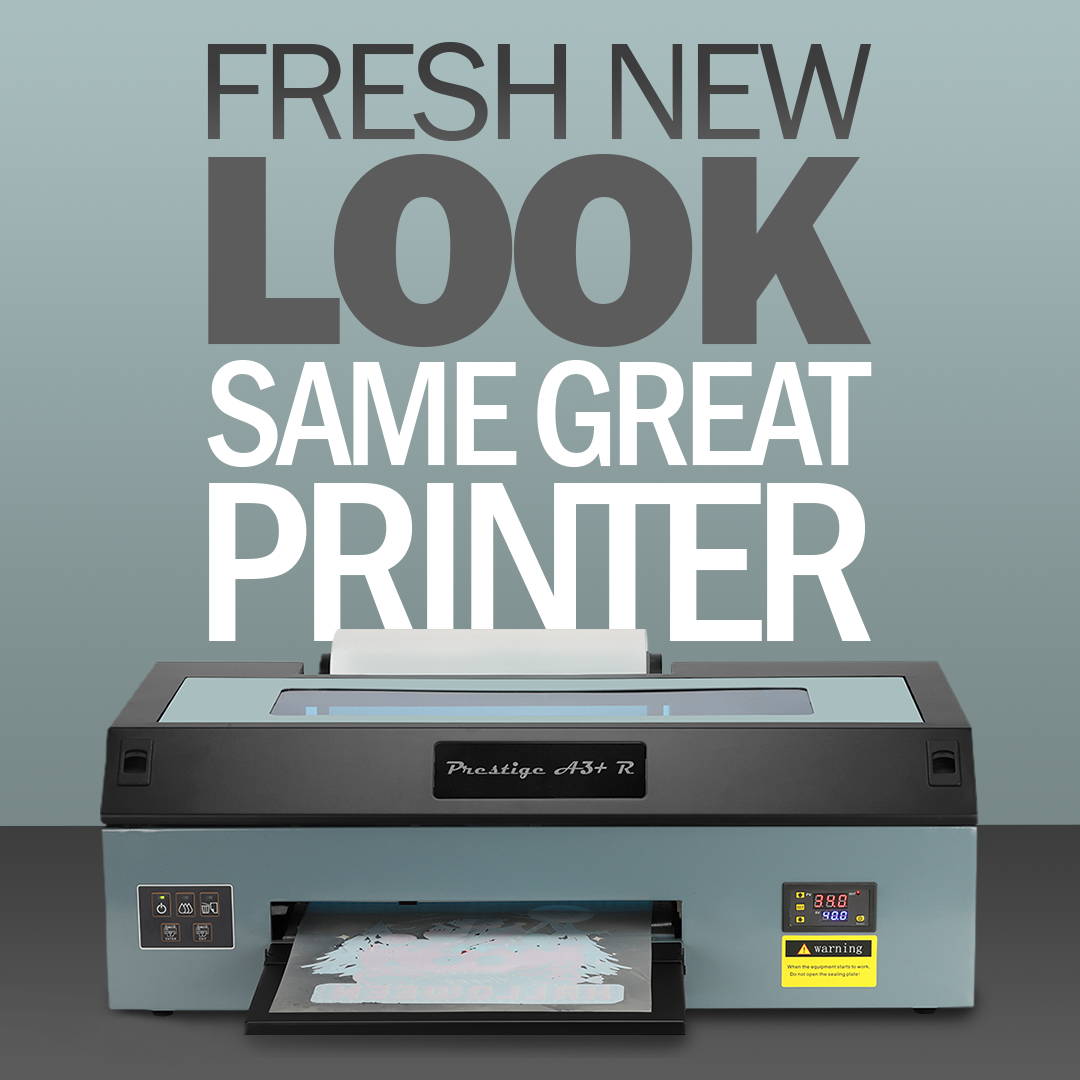 New Look! The Prestige A3+R now comes with a new exterior, redesigned for a more streamlined appearance without sacrificing any of its performance. Find the full list of changes below:

Lighter, durable material change to make lifting the cover easier
Altered shape to the front of the cover
View window (blue, clear window) no longer opens to help make the cover more solid/easier to lift and close
Removal of the support arm - the cover now balances itself when opened to a 90 degree angle
Ink bottles are now covered by an easily removable cover that blends with the printer exterior
When the cover is removed, the ink bottles are now able to be pulled out from the printer's side for easier maintenance
In the interior of the machine, there is now a metal barrier placed over the ink bottles
Tray: Sturdier Construction

6 Color Printing: More Vivid Colors

Printing Sizes: Up to 13" width film rolls or sheets

Printing Resolution: 1440 x 720 dpi

Printing Speed: 10min/1440dpi

The Phoenix DTF Curing Oven is perfect for curing your DTF film sheets. This DTF oven has a digital control unit that is easy to set and allows precise settings of temperature and time for consistent results. The fusing process is started at the touch of a button.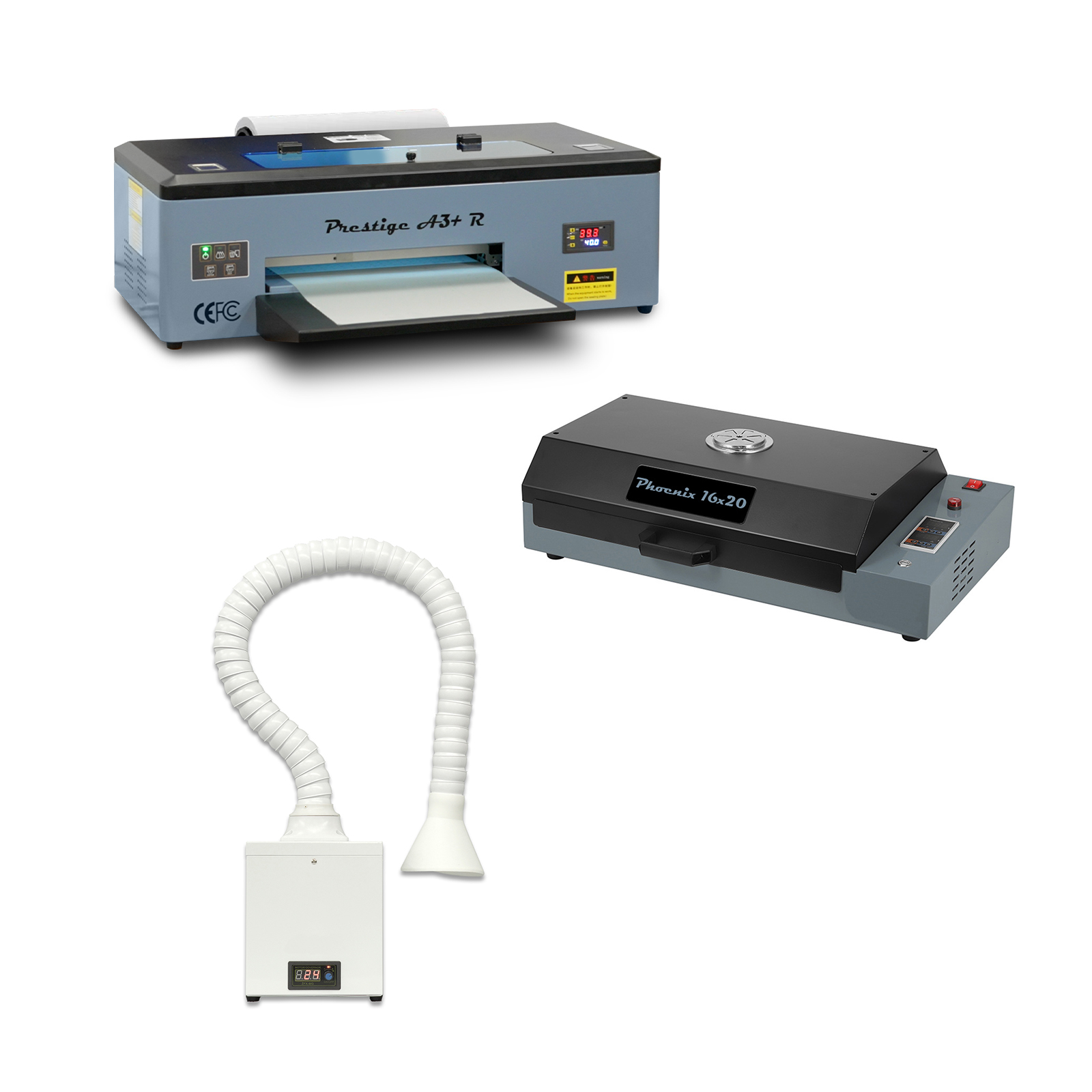 No more manual DTF powdering. Take your DTF pipeline to the next level with automatic DTF powder application and drying. A Seismo DTF Powdering machine can be the perfect addition to elevate your DTF pipeline toward speed and ease of use.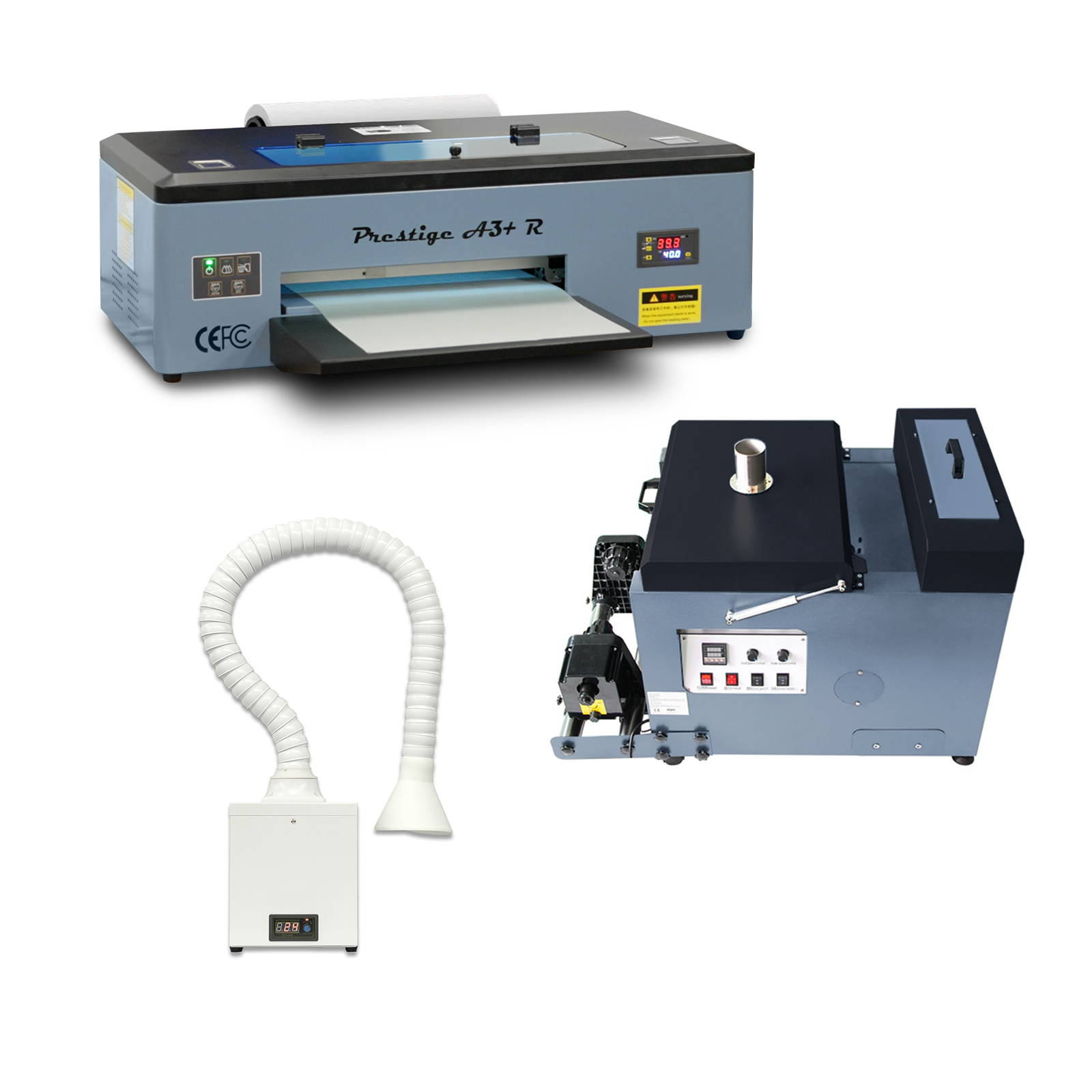 Our Story Begins with You
Our mission has always been focused on promoting the success of our customers at all costs. We focus on long term relationships through practical knowledge, customer centric problem solving, and one stop shop convenience. We believe that the customer's success will ultimately lead to our greater success. Our motto will always be "Your success is our success."
Since 1986, All American Print Supply Co. has been a provider of printing equipment and supplies to a variety of industries in every corner of the globe. Our diverse product line offers solutions for direct-to-substrate digital printing, direct-to-garment digital printing, screen printing, pad printing, hot stamping, heat transfer, cutters, vinyl, hotfix rhinestones, hotfix sequin embellishments and pretty much anything else you can think of.
We are one of the largest suppliers in our industry and have pioneered product decorating methods, and developed technologies that have become industry standards. Our diverse customer base includes several Fortune 500 companies, as well as a multitude of large, midsize, and small businesses. Our vision is to bring innovative, unique and quality products to the market while providing businesses with the product knowledge needed to succeed. This is all done while ensuring the highest level of customer service and support that our industry deserves.