This machine is desktop sized meaning it can easily integrate with your existing equipment. Measuring in at approximately 23" x 14.25" x 12.2", this small DTF printer can slot right in without any major changes-CONVENIENT. Prestige A4 is also FAST. Boasting a higher output speed compared to its former desktop predecessor this machine will produce transfers at a rate of 9 sq. feet per hour. That comes out to almost 80 transfers printed in a day!
The DTF desktop printer is not just a fast and furious means of custom apparel manufacturing, direct to film will change your business. Most of us start our journey with a cutter and heat as a transfer vinyl and while this can be a great way to get started it may not be the most efficient way to scale a business as things get busier. Especially if you are looking to produce multi color designs. Not only in one job send can produce with high resolution graphics for heat transfer applications there is no limit on the amount of colors Prestige A4 can print.

The direct to film process is so popular in part due to it's near ENDLESS material compatibility. DTF transfers can safely and securely apply to cotton, polyester, blends, rayon, nylon, silk, denim, canvas and hard surfaces as well. Basically ANYTHING you can get even contact on with a heat press can be used in DTF printing.
The machine can handle individual cut sheets and is also equipped with a roll feeder mechanism - meaning you can print your single jobs on the fly when needed as well as run continuous production with the inclusion of a dedicated powder machine.
The Prestige A4 comes in three fun colors: pink, mint green, and classic black and gray.
CHECK OUT OUR A4 BUNDLES!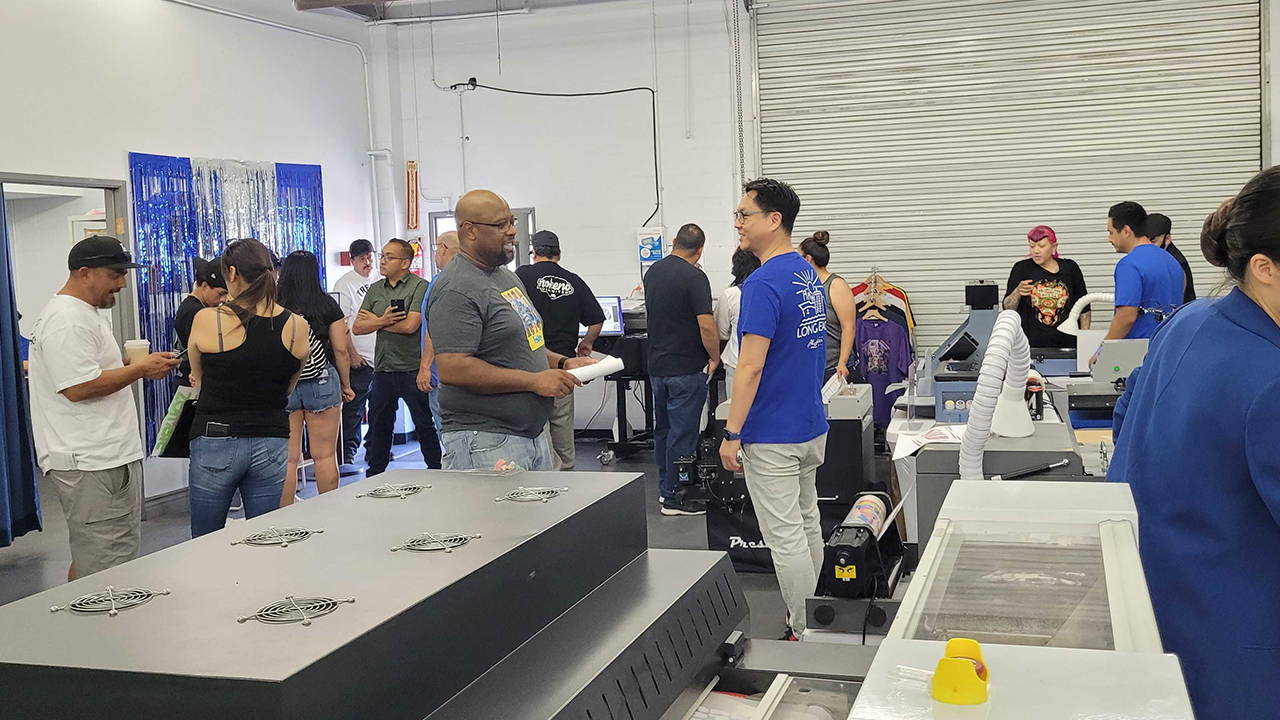 Buena Park, CA Branch Location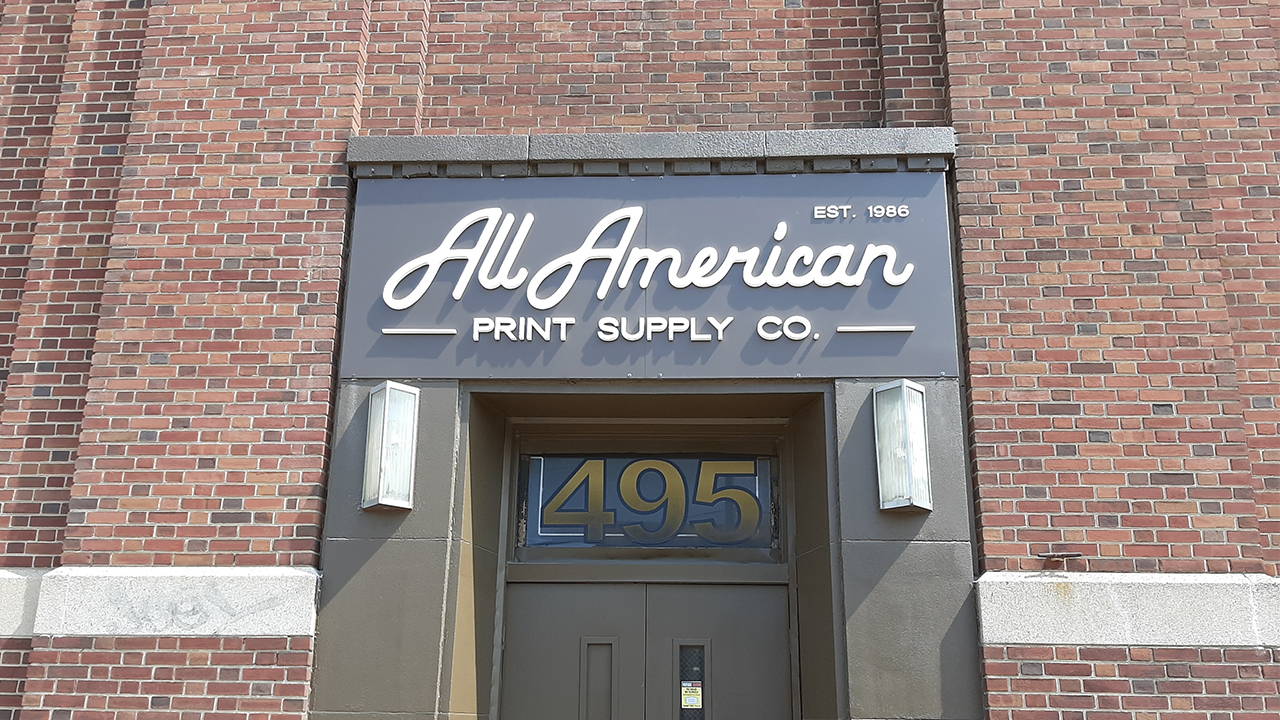 Philadelphia, PA Branch Location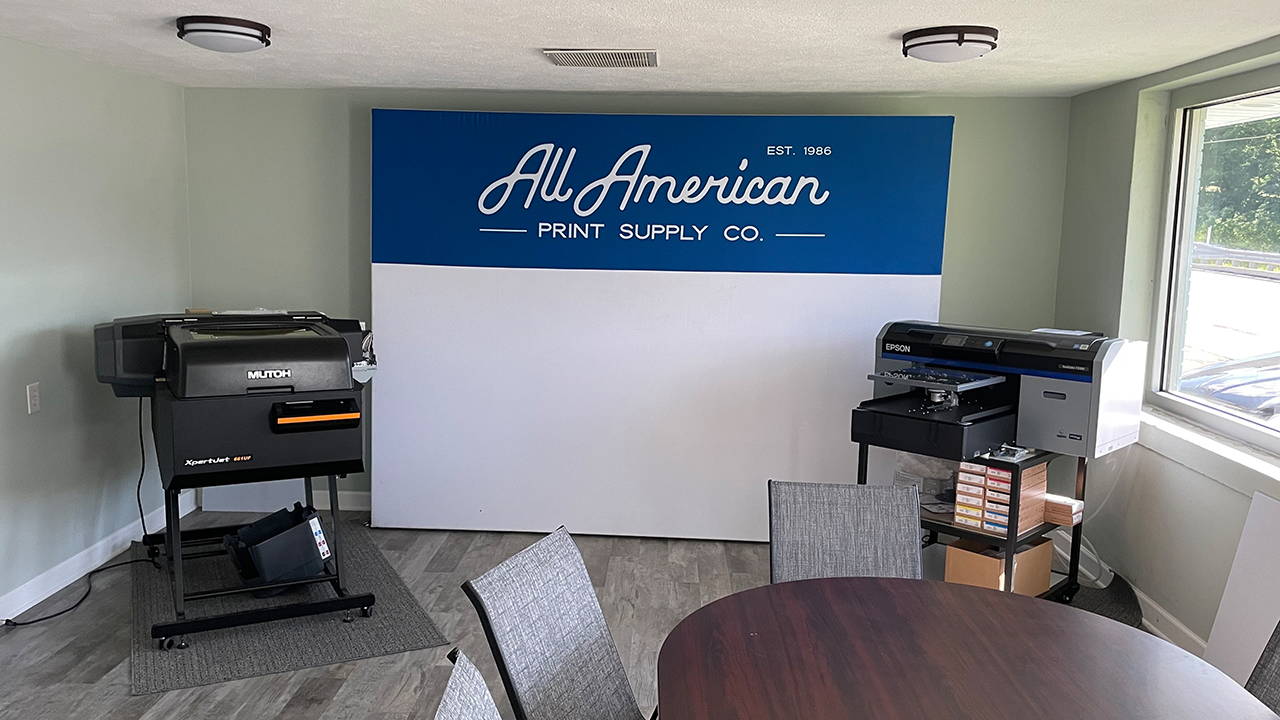 Pittsburgh, PA Demo Office
Carrollton, TX Branch Location