"the most important thing is to try and inspire people so that
they can be great at whatever they do."
Buena Park, CA Open House!!
In what feels like has been a long time coming since forever, we are proud to say we FINALLY were able to launch our OPEN HOUSE at our California branch location! With one of the biggest tradeshows in our industry and the kick off to the year being right in our backyard just down the freeway in LONG BEACH we thought what better time to throw a party! It was a crazy few weeks of preparation for essentially TWO tradeshows back to back, but we got it done.
The Open House went so well and we were so please with the turnout we had. In addition to showcasing all of the latest printing equipment pieces to help build your business, we had live demonstrations and presentations for both days of the event. I threw on the microphone and delivered thorough step-by-step demonstrations on direct to garment printing as well as DIRECT TO FILM. With the Epson F2100 and F3070, we are stocked up on the printer you need now, no matter what size operation you are running. We also highlighted the all new DTF printer from STS Inks + Mutoh running full roll to roll continuous production. Our good colleague Leo with Key Print Co, also stopped by to show our audience his all new Ultimate Print Shop Package they just launched to really maximize what these printers are capable of- stay tuned to our YouTube channel for the full breakdown.
Did someone say PRIZES?? As a special thank you to all of those in attendance, we offered free raffle tickets for 1st, 2nd and 3rd place drawings and on Day 2 we even raffled off a brand new heat press! It was great to see friends new and old come out and support the event with us and we all had such a great time. To get the virtual experience, make sure you are following our INSTAGRAM page for full coverage, updates and important news throughout the year. We have been going live on there with Q&A segments from our printing experts, running live demonstrations and more so you do not want to miss out on this.
THIS WAS JUST THE BEGINNING ~ with the success of the Open House this year we plan to launch more with scheduled seminar-style presentations exploring new concepts and opportunities with a underlying foundation of education. We hope to see you at the next open house so be sure to stay tuned our YouTube for updates, tradeshow coverage, product spotlights and tutorials. With content added weekly, this is the channel you want to ring the post notification bell on so you never miss an upload.
The team is heading out to Texas in March for Graphics Pro Expo (formerly NBM show) as well as Atlantic City, NJ for round 2 of ISS – see you on the next one!
-Estevan Romero
Thank you for visiting our CA branch's Open House. We loved seeing you at our first open house back after pandemic restrictions were lifted! We hope you enjoyed seeing our top selling machines, getting a tour of our California branch, and having your most anticipated questions answered.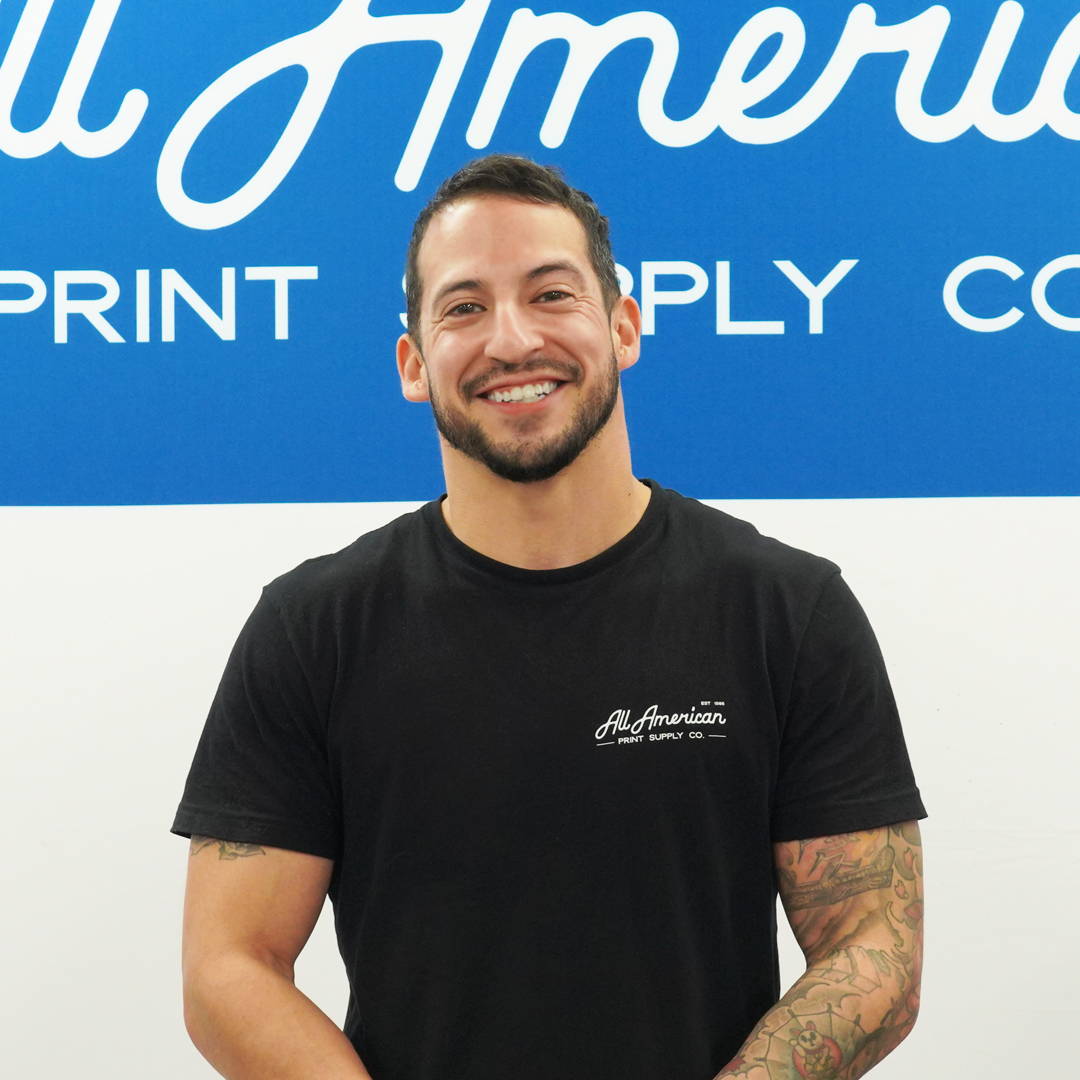 Esteven Romero began making YouTube videos back in 2017 to help new business owners learn how to use their products and grow their operation. He has been featured in many companies content such as Siser North America, Key Print Co and more. He has been featured as a speaker/presenter nationwide across the tradeshow circuit sharing information and insight to the print community audience and brings 13+ years of experience to the table.
You can meet Estevan and more of the friendly All American Print Supply Co team by visiting the company live events calendar and our YouTube channel.