Pittsburgh. Mighty. Beautiful.
A peak at our all new Pittsburgh Office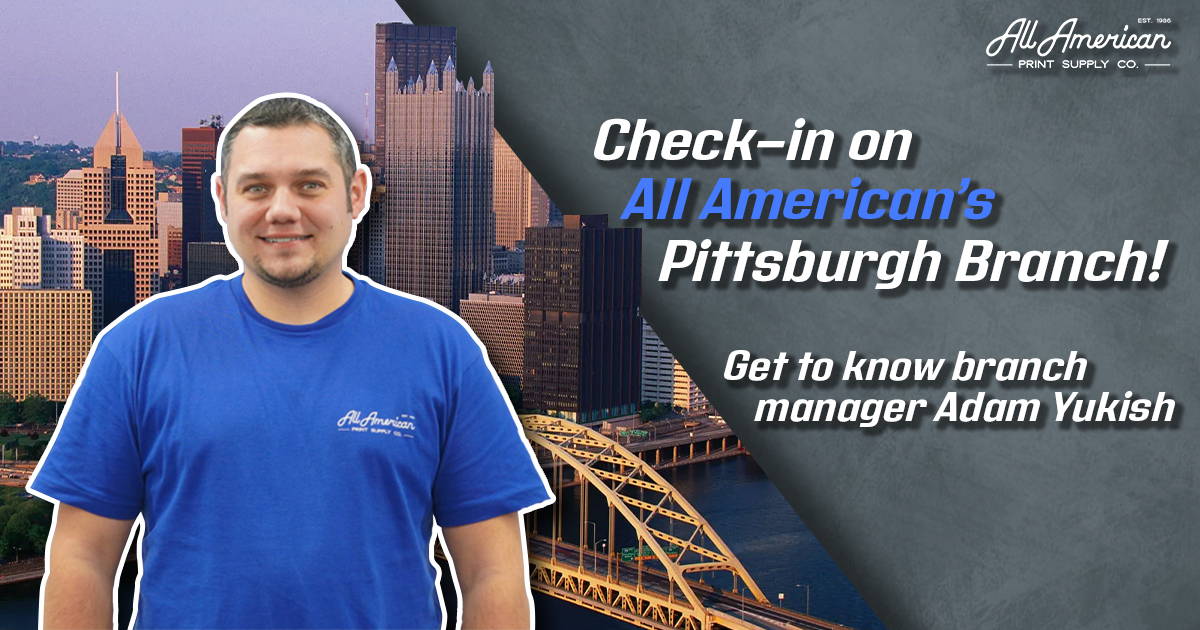 "Be Like a Duck. A duck lets water roll right off its back. It also looks peaceful on the pond, but is always working feverishly."
- John Yukish
With all these events going on (trade shows, open houses, etc), we decided to check in with one of our Branch Managers and see what is going on at their location and find out a little more about them.
Steven: Who are you?
A: My name is Adam Yukish, and I am the Branch Manager at the All American Pittsburgh Demo Office. I'm a husband and a father first, and a garment decoration expert second. I have experience in vinyl, print/cut, digital printing, heat presses, and much more!
S: "Father first", I feel the exact same way. So, where do you hail from?
A: I'm originally from Uniontown, PA. I now live in Washington, PA, about 30 minutes south of Pittsburgh, PA.
S: What did you do before joining our team?
A: Before All American, I spent 4 years owning my own business selling and installing commercial storefront and curtain wall systems, as well as residential windows and doors. Prior to that, I spent 14 years in the Garment Decoration Industry. At my previous company, we focused on vinyl cutters and heat transfer vinyl, as well as printable vinyl for garments and signage.
S: What are your favorite taco toppings?
A: I'm so boring. Meat and Cheese and a mild sauce or salsa. If seasoned well, this is the only way to go!
S: What items do you have at your location?
A: I have some amazing products! Our best-selling Prestige A3+ DTF Printer, as well as our F2100 highlight my equipment. I also have an EcoFreen Mister-T2 Pretreat Machine, a Prisma Auto Clam, Phoenix Curing Oven with Air Purifier, and a Graphtec CE7000-60 Vinyl Cutter.
S: What is unique about your location?
A: I'm centrally located at the intersection of major highways running North / South and East / West in the Mid-Atlantic to Midwest regions. Garment decorators can get to our location by taking the Route 70 or 79 Interstates, or by flying into the Pittsburgh (40 minutes) or Washington, PA (10 minutes) airports.
Once at our location, they can see all the equipment on display and feel free to get a look and feel of how the products work and how they can make a difference in their business. Our demo office is there to be used. Our clients are more than welcome to bring their own garments, artwork, or other supplies to see how they work, and to consult on what the best options are.
We are also capable of doing remote demonstrations through Google Meet (or similar).
You are in advanced mode.
You can turn it off in left sidebar. To use advanced options, you will need to enter your own Google Maps API Key.
Get Google API Key
S: Who is your favorite Spice Girl, and why?

A: Interesting question. I guess I'll go with Scary Spice (Mel B). I like her energy, and how she's stayed relevant.
S: Which printer equipment is your favorite? Why?
A: Epson F2100. When I was selling Vinyl Cutters and Solvent Printers, DTG printers were just coming into existence. Being able to offer full color prints without any limitations is quite amazing! More importantly, however, is the reliability of the machine. Epson being able to be onsite in 24-48 hours for warranty service is unmatched in our industry, and unbelievably important to our customers.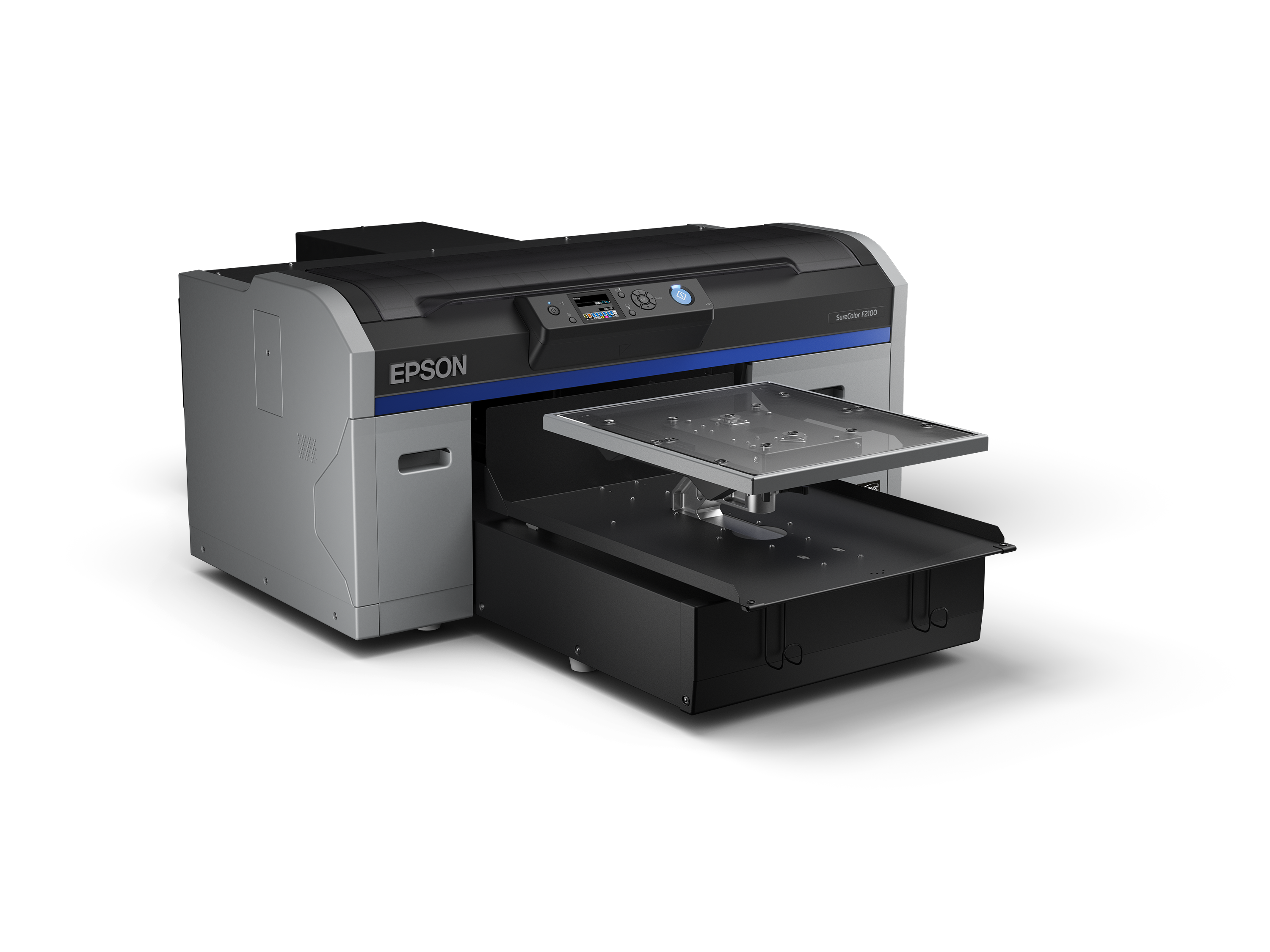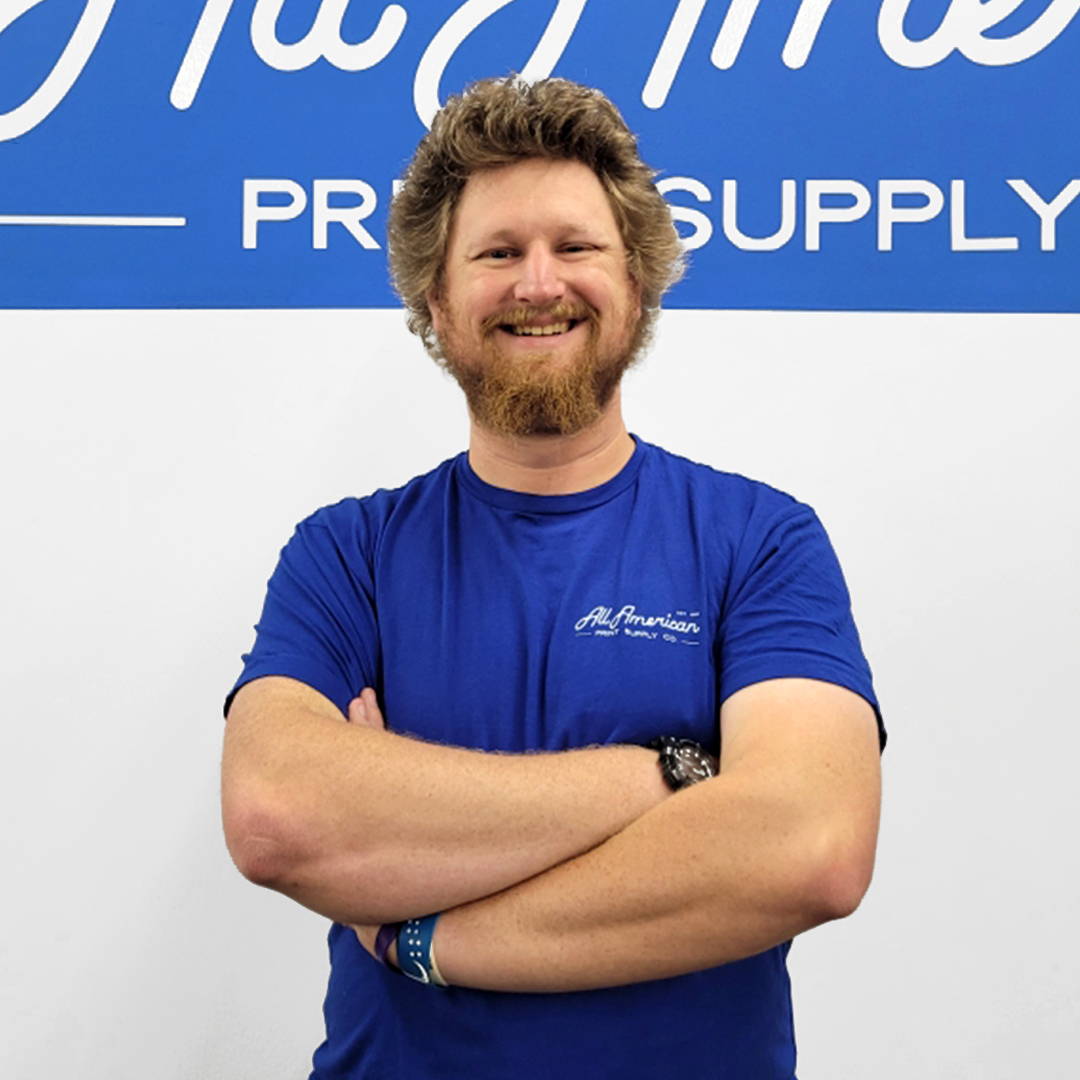 Steven has 10+ years of experience in the E-commerce space with an emphasis in storefronts and product listings. A classical connoisseur of the internet, Steven spends his free time staying away from it. Instead choosing to be a dad and disc golfer.
You can meet Steven and more of the friendly All American Print Supply Co team by visiting the company live events calendar and our YouTube channel.