"Don't let yesterday take up too much of today."
- Will Rogers
Dye sublimation transfer printing is a great tool to offer personalized and long-lasting products to your new or existing customer base, and jumping in has never been easier! With so many printing options available to us there is no reason not to be offering this as a service. Now, with choices come decisions, and we are here to help you along every step of the way. Before we dive into the different printers available, let's take a look at what sublimation IS.
Sublimation is a very specific printing process that involves a sublimation printer, sublimation paper, and sublimation ink. Designs are printed in reverse or 'mirrored' since they are being placed down for transfer. Using a heat press, the printed ink actually turns into a gas and the pressure forces the design onto either light polyester rich fabric or specially treated substrates.
Products that are labeled or identified as sublimation blanks are treated with an invisible polymer film coating to accept this chemical process. Additionally, products such as Subli Glaze spray allow users to treat their own items with the same coating which opens up even MORE product offerings. As far as fabric is concerned, you do want to work with a white or very light color polyester rich material and the process is permanent. You are literally dyeing the surface of these items.
As for printers, we are proud to offer the full Epson line of machines - let's start with the F170. This 8.5" printer is actually made for sublimation and boasts the most affordable OEM ink pricing for this type of printing. We have a customer who is using this machine to print multiple transfers and puzzles them together pressing one at a time for all over printing on entire garments - we are not limited by the output size of the printer!
Next up is the F570 which uses the same ink supply (same low cost per print as the smaller F170). What makes this printer unique is that in addition to being able to load individual cut sheets up to 13" x 19", this 24" roll printer can handle media widths up to two feet! When paired with the state of the art Epson Edge Print Pro software, this professional edition is a sublimation printing powerhouse!
Now for higher volume production I would like to introduce the Epson F6370. Available as a Standard and Production Edition option, this 44" sublimation printer is a monster. This industrial unit ships with an industrial 1,000 mL CMYK ink supply, offers consistent performance, and is capable of large-scale sublimation printing. Not to mention the industry leading warranty - Epson wants you to worry about your business, not the printer. As your front line support for issues, questions or concerns we like to keep all the support in house - now, if there is something hardware related or an issue we cannot resolve for your right away the Epson warranty includes on-site service, repair, parts, labor, travel - you name it! Epson is the only company that stands behind their products that way and it speaks to the quality of the build.
-Estevan Romero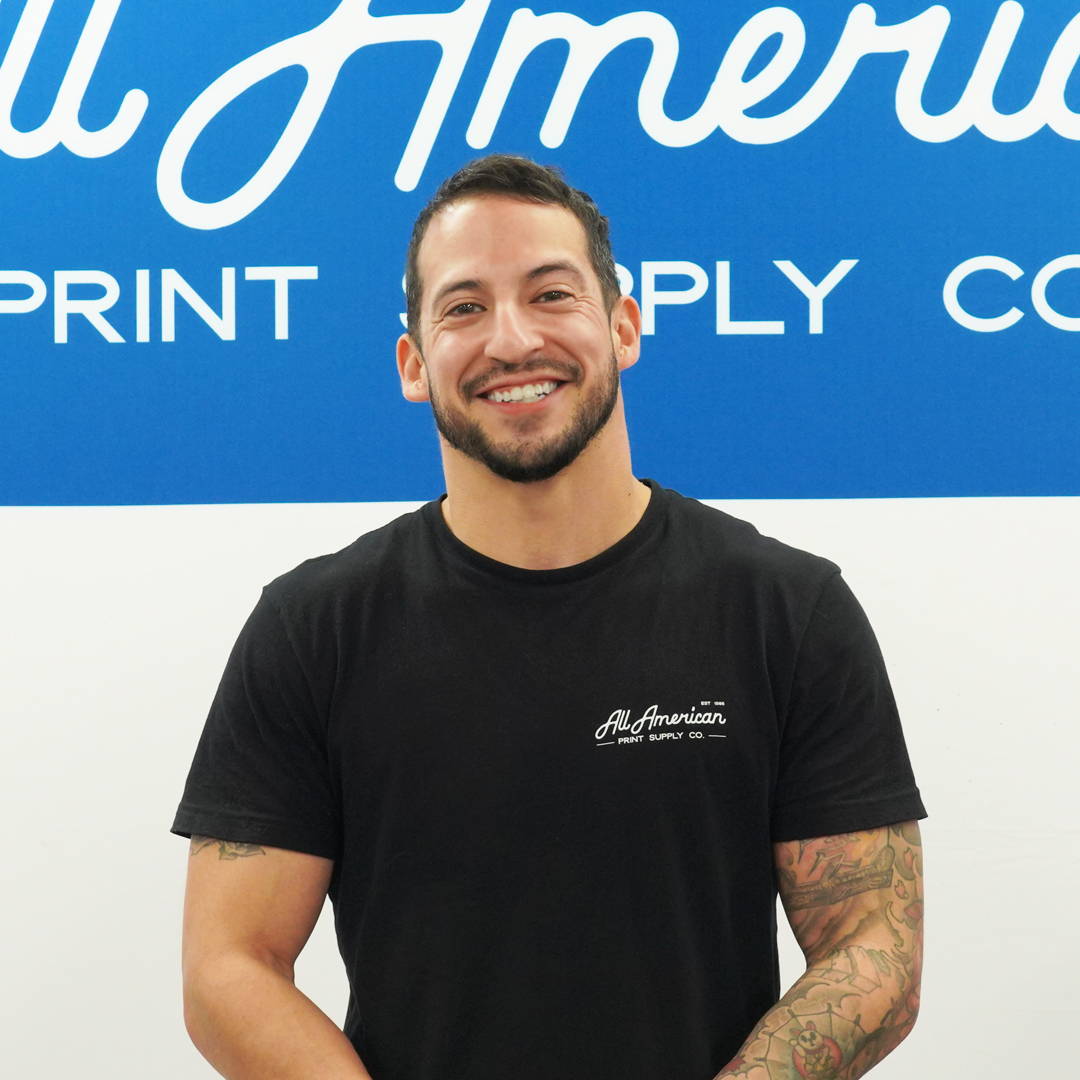 Esteven Romero began making YouTube videos back in 2017 to help new business owners learn how to use their products and grow their operation. He has been featured in many companies content such as Siser North America, Key Print Co and more. He has been featured as a speaker/presenter nationwide across the tradeshow circuit sharing information and insight to the print community audience and brings 13+ years of experience to the table.
You can meet Estevan and more of the friendly All American Print Supply Co team by visiting the company live events calendar and our YouTube channel.