Don't procrastinate, sublimate!
Holiday Gift Ideas with sublimation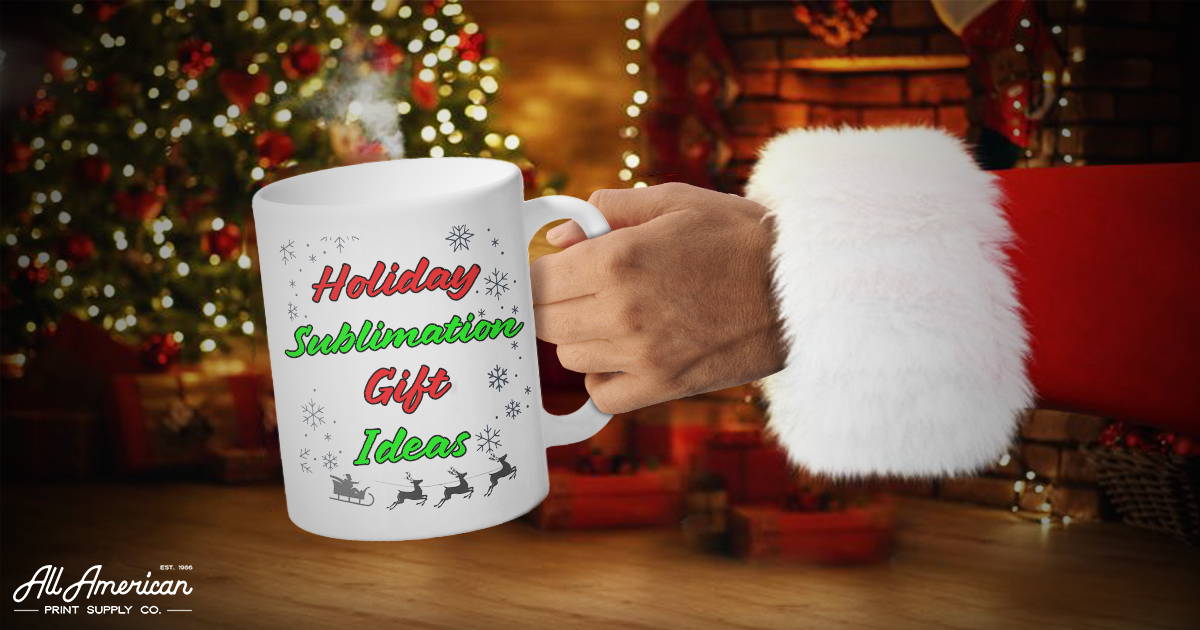 "There are 17 more shopping days until Christmas. So, guys, that means 16 more days till we start shopping, right?"
Sublimation printing is becoming more and more popular in today's custom decorating industry and for good reason! I mean, what is not to love? Permanent transfers that have ZERO hand feel - we are literally dying the surface of polyester fabric or specially treated items labeled and identified as sublimation blanks. As we enter the season of giving it is not uncommon for many already involved in this business to offer holiday themed goods as a service or gifts to customers and loved ones alike. If you have not jumped on board the sublimation station with your own business, now can be the perfect time!
It is no secret as to what the most popular sublimation blank or "substrate" is when it comes to this particular type of printing: coffee mugs. For the 11oz in particular, the data shows it is the most popular item to customize with sublimation. Dishwasher and microwave safe, this drinkware item has stood the test of time as the #1 sought after product to sublimate. We see them everywhere from the local diner to ANY souvenir shop, this is a top seller for a reason. Got a big coffee guzzler on your list to shop for? The cups are available in 15 oz as well. On our website alone we offer choices that include different travel mugs and water bottles in white and brushed aluminum finishes. CHEERS!
Last year in the holiday spirit Vince and myself prepared, live on camera, customer sublimation ornament decorations! That is one of the beauties of sublimation printing: very user-friendly process with a minimal learning curve. I mean, the instructions are right there: time, temperature. We have been doing this for years now so testing is always going to be advised with any new product or process, but this is a very repeatable way to liven up any Christmas tree or expand your current offerings. Don't let the media tell you this is a slow time for small businesses. People are spending so much money right now - why not cash in on the holiday hoopla with items that are truly their own thanks to your dye sublimation services?
What is the sublimation workflow? You print your image with your sublimation printer, loaded with sublimation ink, onto sublimation paper. Next we affix the print to whatever we want to apply the transfer to (either white polyester fabric or items "labeled or identified for sublimation) and press for the recommended time/temperature settings. As items will be quite warm and to avoid blurring or "ghosting" of the image, we advise to wait a moment before removing the transfer as the ink may still be settling. That's it!
What about items that won't go out of style? Nothing brightens up a dreary work area like a custom mouse pad. This can vary from a nice family photo (which is worth mentioning, sublimation transfer printing is great for realism. The paper/ink combo provides vivid, detailed images, so long as the resolution we are starting with is up to par). For those with their own brand, this is another item your loyal customers can certainly use in their everyday life. Keychains can be another year round winner. Home, office, automotive, laundry room, apartment pool? Most of us have keys to carry with us and a custom keychain is a convenient way to help avoid misplacing them (Author confirmed: "this does help" -Estevan)
With sublimation printers available in sizes to fit every business and budget, I have said this before, there is no reason to not be offering this type of printing to your new or existing customer base. If nothing else, as a throw in addon for your bigger accounts, you never know whose eyes your products may come across to spark that next order. Stay hungry my friends and happy holidays.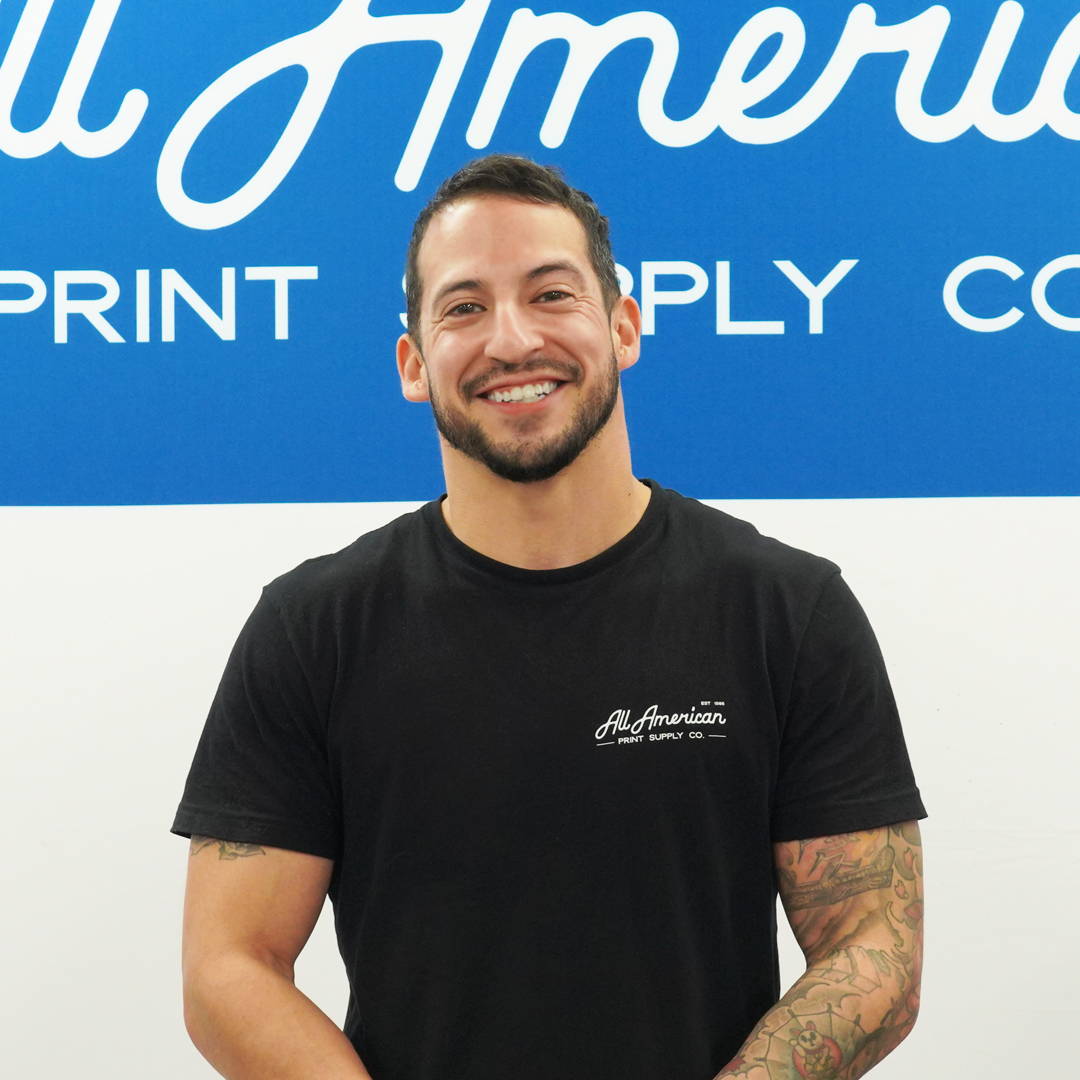 Esteven Romero began making YouTube videos back in 2017 to help new business owners learn how to use their products and grow their operation. He has been featured in many companies content such as Siser North America, Key Print Co and more. He has been featured as a speaker/presenter nationwide across the tradeshow circuit sharing information and insight to the print community audience and brings 13+ years of experience to the table.
You can meet Estevan and more of the friendly All American Print Supply Co team by visiting the company live events calendar and our YouTube channel.